If you are living and working in Indonesia, or planning to travel there, keeping fit and well is important. The Indonesian public healthcare system suffers from a number of limitations: it is overstretched, has poor patient outcomes, and is overcrowded. Patients, particularly in rural areas, sometimes find it hard to get the care they need.Most expats take out private health insurance in Indonesia, and rely on the private sector, rather than the public scheme. As an expat, you will not be able to gain cover under the national health insurance scheme, so will have to pay out of pocket, or find a public clinic that takes your insurance, if you do wish to use it.
It is advisable to ensure that you have travel insurance / health insurance that includes a medical evacuation clause.
When you travel to Indonesia, make sure that you have any prescription medication that you need with you. Many expats also choose to stock up on basic 'first aid' remedies. For example, you could take medication for sickness and diarrhoea, as food poisoning is common among visitors.
You may also like to discuss vaccinations with your GP before you travel. Many visitors vaccinate against hepatitis A and typhoid fever. If you are going to be in the country for more than four weeks, you may wish to consider having a polio booster. If you have any questions, contact your local diplomatic mission.
Medical care aside, there are a number of things you can do to remain fit and healthy when you are in Indonesia. The country offers the opportunity for a large number of sporting activities, especially water sports. Indonesia has a wide and interesting range of traditional therapies, which can be accessed easily and cheaply. Eating healthily is also important, and you will find some excellent examples of healthy cuisine.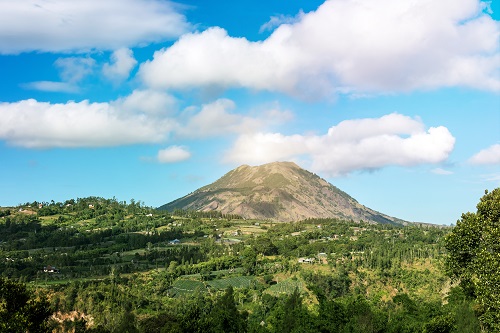 Indonesia offers a large number of sporting activities, as well as healthy food, traditional therapies and plenty of sunshine.
You should be aware that the country is very hot and humid. Be careful not to risk heatstroke by spending too long in the sun, and make sure you wear a hat. Make sure, too, that you do not become dehydrated. Drink plenty of water, preferably sealed, bottled water, as this will reduce the risk of infection.
Air quality in some areas can be a problem, so if you need an asthma inhaler, remember to carry it with you. For example, there is pollution in Jakarta, and there is smoke from burning palm areas in Sumatra. It is also worth investing in a basic mosquito net and some insect repellent, as insect bites can cause some serious issues such as dengue fever. There is also a relatively small risk of Zika virus.
If you are travelling to a mountainous area, bear in mind that altitude sickness can sometimes be a problem, but that it can be avoided. You may wish to reconsider any plans to swim in freshwater, as there is a risk of schistosomiasis/bilharzia, a parasitic infection.
When it comes to your overall health, Indonesia has a wide range of complementary therapies that you may like to take advantage of, including:
Jamu
A range of traditional Indonesian medicines that uses the country's wide variety of herbal and flower remedies. Different kinds of jamu infusions are made from secret, traditional recipes using herbs, spices, flowers, roots, seeds and leaves. Most of these include such things as turmeric, brown sugar, lime juice, ginger, honey, cloves, tamarind, garlic, black pepper and tea.
Kerok
Another traditional therapy. The practitioner uses a coin and ointment to repetitively rub lines on a patient's back, which is supposed to release wind from the body. It increases the blood and oxygen circulation and leaves a network of red lines on the back, which will last for a couple of days before fading. It is said to be effective for headaches, nausea, fever and aches and pains.
Urut
A form of massage designed to treat aches and pains, nerve problems, muscle pain and injuries in a designated area. It is practised by trained practitioners who use the body's pressure points, known as tukang urut.
Dukun
A form of spiritual healing, close to shamanism, which uses herbalism and supernatural forces. A lot of Indonesians in rural areas rely on dukun, as access to modern healthcare is often difficult.
Tolak angin
A popular healing concoction made of herbs.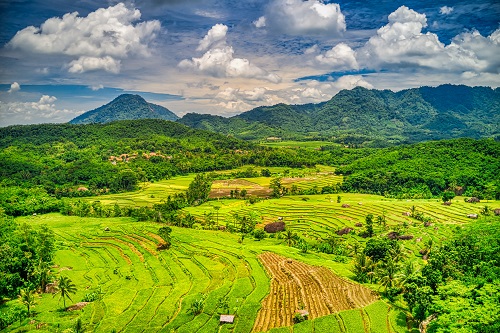 Indonesia has a wide range of complementary therapies, which you may like to take advantage of while you are there.
In addition to these traditional therapies, you can access a wide range of other alternative treatments and practises, particularly in Bali, which is a major centre for alternative healing. For example, yoga, as Bali is a major destination for yoga enthusiasts, and treatments such as Reiki and conventional massage.
Balinese massage is also available. This is a full-body, deep-tissue, holistic treatment, which combines stretches, acupressure, reflexology and aromatherapy to stimulate the flow of blood, oxygen and chi energy. Bali has a large number of spas and retreat centres, which offer some of the treatments above, as well as:
• Therapeutic bodywork
• Chakra balancing
• Reflexology
• Cranial-sacral therapy
• Trauma
• Hot stone massage
• Acupuncture
• Stress release
• Life-coaching
• Lulur (a form of traditional beauty treatment)
In addition to the various complementary therapies, you may wish to explore Indonesian cuisine. The nation's diet contains foods such as tofu and tempeh, and Bali has been referred to as a 'vegetarian paradise.' Dishes such as Gado gado (salad of eggs, potato, vegetables and fried tempeh in peanut sauce) and kare sayur (yellow curry with tempeh, tofu, cauliflower, potato, carrot, mushrooms and coconut milk) are vegetarian and are some of the best known dishes in Indonesian cuisine. Another famous Indonesian dish, nasi goreng, is not in its original form vegetarian, but you can get meatless varieties. Meat and fish are also of good quality in Indonesia.
If you want to keep fit, you may be interested in some of the many water sports on offer along the coast, including parasailing, surfing and swimming. There is also a wide variety of gyms across the country.