Brunei Darussalam is a tiny country situated in the Southeastern part of Asia. It is home to a small population of around 400,000 residents, of whom nearly 40% are expats. The nation has been divided into two separate sections and is completely surrounded by the Malaysian state of Sarawak.Thanks to a robust economy as well as booming oil and gas industries, the people of this state enjoy some of the highest living standards in the world. Foreigners are attracted to this destination on account of its lucrative employee packages and tax-free income. People from Europe and North America often find its cost of living fairly low. While Malay is the official language of the country, most people here speak fluent English.
Before packing your bags and heading to this tropical island, prepare yourself for the culture shock that you are likely to experience. All residents, including outsiders, are expected to adhere to the local standards of this strict Islamic state. Expats, especially women, have to dress modestly and should avoid any physical contact with members of the opposite gender. Foreigners can import a small quantity of alcohol for their own personal use but they are not allowed to bring in more than their designated allowance; nor can they sell liquor to others. The police conduct regular checks in public areas, searching cars and bags for alcohol or drugs. The penalties for not respecting the customs are quite severe and people can also be deported for committing a serious offense.
The country is quite safe and secure for adults as well as children; instances of crime are more opportunistic in nature, rather than violent, probably because the laws are very strict and criminals are dealt with harshly. The healthcare system in this country is among the best in the world. Expatriates can make use of the reasonable public facilities but those who are covered by an insurance policy prefer using the private healthcare system.
The education system in Brunei is rather new, as formal schooling only began in the early part of the 20th century. Bandar Seri Bagwan, the capital, got its first school in 1912 but other institutes opened up in the smaller towns in rapid succession. Understandably, the curriculum back them was fairly limited. Only boys were allowed to attend school, where they were taught the basics, like reading, writing and arithmetic.
Over a period of time, a few institutes added additional subjects like history and geography to their curriculum. This encouraged expats to open their own institutes. The first English school was started in 1931. In the mid 1960s, secondary education also began. In the earlier part of the century, it was not mandatory for children to receive formal education, but in 1929 the authorities started introducing a limited compulsory attendance.
Since its inception, Brunei's education system has been progressing at a fast pace and in 1984, bilingual studies were made compulsory. Today, both English and Malay are widely used for teaching. The student base consists of boys and girls, with no preference given to any gender. The level of education and the quality of teaching are said to be excellent. Literacy rates are the highest that they have ever been, at 94%.
The Ministry of Education regulates the curriculum in all the state schools. Primary education is free for all nationals, and foreign residents can send their children to public institutions for a fee.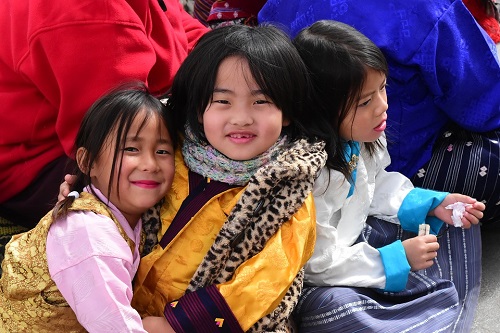 School is a great place for children to make new friends
Similar to the British education system, children spend 12 years undergoing formal education, of which 7 years cover primary schooling and 5 years cover secondary schooling. All students take the same public exams. Moreover, provisions for higher education are made for those who fare well at secondary school and would like to pursue their education further. However, university education is limited and at this point most students travel to the US, UK, or Canada to get a degree.
Despite its small population, Brunei is home to a handful of internationals schools; two of the biggest institutions are located in the capital. These academies are based on global curricula, from the US, UK, Canada, Australia, New Zealand and France. Accreditation from an international school is usually recognized globally, like the International Baccalaureate (IB) certification.
Instruction can be given in any language, since many of them are taught in schools. Teachers can use English, French, Spanish, Dutch, German and Japanese for instruction and general communication. Expat students from Europe and Asia find the transition from home to this country quite smooth, since the standards are quite similar.
The international schooling options in Brunei are as follows.
International School of Brunei
More popularly known as ISB, this co-educational institute proudly serves as the only fully accredited international school in Brunei. It has more than 1400 students, from the ages of 2 to 18, representing more than 43 countries. ISB is divided into three parts: Primary, Secondary and IB Sixth Form. The main language of instruction and communication is English.
Students of this school are taught the British curriculum, following the International General Certificate of Secondary Education (IGCSE) and General Certificate of Secondary Education (GCSE), along with the Brunei Cambridge GCE O-Level exam course in Malay.
While academic success lies at the core of ISB's values, strong emphasis is also placed on the development of students through sports, music, art, drama and outdoor activities.
International School of Brunei
Jalan Utama Salambigar
Kg Sungai Hanching
Berakas 'B' BC2115
Brunei Darussalam
Tel: +673 233 0608/ 0023/ 2613
URL: http://www.isb.edu.bn/
Jerudong International School
Expats looking for a British-style education for children between the ages of 2.5 and 18 years should consider JIS. Its student base is 40% locals and 60% expats, from about 55 different countries. Your children are therefore likely to get exposure to various cultures at this institute.
The academy is known for its experiential teaching techniques thanks to its massive selection of activities, customized to tap into the talent in every individual. While adequate emphasis is given to studies, children are also encouraged to participate in a range of other activities.
The students at JIS are given the liberty to create their own compositions in the recording studio, develop their craft in the performance spaces, or design their own creations using the 3D printer. A number of audio-visual aids are used to bring learning to life.
JIS helps expat students settle into their new home as well as adapting to a different learning environment. For example, the senior school year does not begin with regular lessons. Instead, it starts with team building activities so that pupils work towards a common goal, regardless of their nationality, age and grade. This is regarded as a great way to break down barriers and integrate into society. Read our interview with the principal here.
Jerudong International School (JIS)
Jalan Universiti,
Kampong Tungku
Bandar Seri Begawan BE2119
Negara Brunei Darussalam
Tel: +673 241 1000
URL: http://jerudonginternationalschool.com/
Seri Mulia Sarjana International School
Formerly known as PDS International School, this institute was founded on January 13, 1992 and it recently underwent a change of name. Roughly translated, the term Seri Mulia means "held in high esteem" and the word Sarjana means "graduate". English is the main language of instruction and communication.
Originally, this institute was little more than a preschool with 14 students, but over a period of time it has grown to include all primary levels, enrolling over 1,000 students within five years. Today it has a student base of over 2,000 and is one of the five private schools offering secondary level education nationwide. Seri Mulia Sarjana International has expanded to three locations, each of which caters to a specific curricular level. This is also Brunei's newest school to have been granted a secondary section.
Apart from academics, this institute focuses on a host of extracurricular activities to promote experiential learning, as well as the development of talents and social awareness. Various national and international cultural events are also given a lot of importance, to promote unity and harmony.
Seri Mulia Serjana International School
Spg. 340 Kg., Mata-Mata,
Jalan Gadong, BE1718
Bandar Seri Begawan,
Negara Brunei Darussalam
Tel: +673 242 1311
Panaga School
This institute is a company school, which was established in 1948 by Brunei Shell Petroleum for the children of its expat employees and contractors. It therefore has a limited number of students, no more than 550, aged between 3 and 12, studying in grades from Nursery to Primary 8. Admission is only granted to children of Shell employees in Brunei.
Panaga School occupies a split site and there is a distance of around 700 meters or so between its buildings. The youngest of the children in this school attend classes in the Mendaram Building, which houses the nursery, before progressing to the adjacent Rampayoh Building (Milepost 1). Older students have their classes in the Teraja Building (Mileposts 2 and 3).
In the past, the students in this school were mainly of British or Dutch origin. However, things have changed significantly in the last few years as the student base has children from more than 40 countries. Earlier, the school followed the Dutch and International Primary curricula, but the school has introduced more diversity in its teaching methods to cater to the changing needs of its students.
Undeniably, Panaga School is quite different from the other academies in the region. One of its biggest drawbacks is that there is limited provision for children with special needs. However, if a student does require special attention parents can contact the head of the school so that a separate learning program can be designed.
Panaga Schools
Brunei Shell Petroleum Company Sdn Bhd,
Jalan Utara, Panaga, Seria KB3534
Negara Brunei Darussalam
Tel: +673 337 2139
URL: http://www.panagaschool.com/
Chung Hwa Middle School
Established in 1922 by the Chinese community, this is one of the oldest institutes in the country and it provides a trilingual learning environment (Malay, Chinese and English). The Chung Hwa Middle School is a non-government Chinese academy, funded by the public. It has been classified into three divisions – Kindergarten, Primary School and Secondary School.
Sekolah Menengah Chung Hwa or Chung Hwa Middle School
PO Box 58,
BS8670 BSB,
Negara Brunei Darussalam
Tel: +673 322 4111
URL: http://home.chunghwa.edu.bn/
Like in any other country, the tuition fees for international schools depends on the reputation of the institute you choose, as well as the grade of the student. People can pay anywhere between $6,225 Brunei dollars (US $4,569) and B $12,525 (US $9,193) per annum for the top schools. This amount does not include the cost of transport, books, uniforms and stationery. Parents are also often asked to pay an additional amount for certain extracurricular activities.
Since the fees for international schools are quite high, many expat professionals ask their employers to include an education allowance in their remuneration package.
Gaining admission into an international academy is not easy, since space is always a challenge in spite of the higher costs. This is probably because the size of each class is a lot smaller to give the teachers a chance to interact with each student individually. Most schools offer only day classes, for about 7 to 8 hours (depending on the age and grade of the student). Boarding facilities are available only at select institutes like the International School of Brunei and Jerudong International School, at an additional cost.
Have your children gone to school in Brunei? Share your experiences in the comments below, or answer the questions here to be featured in an interview.