Brunei is an appealing prospect for many expats: located in SE Asia, this small nation is one of the wealthiest countries in the world with a high standard of living and some commensurately high salaries, too. You will find a range of jobs available, from education to banking, tourism and the oil and gas sector. Skilled professionals are in demand: finding casual work could be a problem although there are lower paid openings in the hospitality industry, but we will look at some of your best options below.You will need an Employment Permit if you want to work in Brunei but it is possible to enter the country on another type of visa and then seek employment. Some countries – Australia, the UK and the USA among them – have reciprocal visa arrangements with Brunei, and you can enter the country without a visa for allocated periods of time (90 days in the case of the UK/USA).
Overseas employment is controlled via a quota system, based on skills shortages. Your employment permit will therefore be for a specific amount of time and must be renewed after this point (it is illegal to work without one). Any company which hires foreign nationals must pay a security deposit to the government.
You will also need to have a series of medical tests proving that you are fit to work (diseases such as HIV and Hepatitis C will rule this out, for example, and so will pregnancy).
Expats in Brunei report that local bureaucracy can run slowly and it can take up to a year to obtain your employment permit. Some expat workers wait until the permit is sorted out before relocating to the country.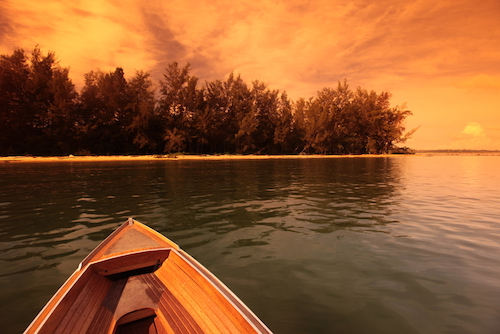 You will need a medical check before you can work in Brunei
Note that you will also need an employment permit if you are self employed: in this case you will also need to submit your business plan. You are more likely to be successful in obtaining an employment permit for self employment if you are providing jobs for the local workforce as opposed, for example, to being a sole operator.
Brunei operates on a quota system designed to fill any skills gaps. Skilled professionals for upper management in the finance industry are in demand, along with qualified teachers for private schools, although some expats have noted that local employers tend to prefer to employ Bruneians.
The oil and gas sector, which consists of a number of international companies, hires the highest percentage of expat workers. Brunei Shell Petroleum, for instance, operates in conjunction with Royal Dutch Shell. The construction industry also takes on a large number of overseas personnel.
The national airline (Royal Brunei Airlines) and national telecom (Telekom Brunei) also offer jobs to overseas nationals. A number of pilots in the RBA are foreign nationals. There are a large number of workers in the hospitality industry, for instance in hotels and restaurants, but this sort of work tends to be lower paid and is usually not staffed by Westerners.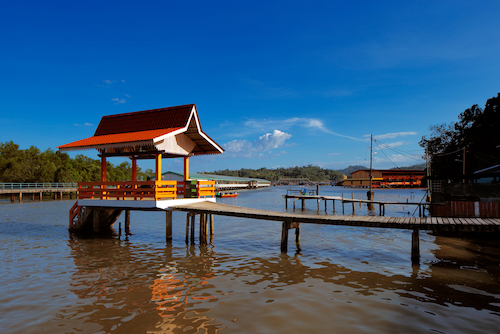 English is spoken throughout most of Brunei
The official language of Brunei is Malay, but English is also commonplace; you will have an advantage as an English-language speaker.
Typical working hours run from 8 a.m. – 12 p.m. and then from 1 p.m – 5 p.m. Working hours may be shorter during Ramadan, but this may only apply to Islamic workers. You may find that your weekend runs from Thursday/Friday or from Friday/Saturday, as Friday is the traditional Islamic day for prayer, but you may also find that you are expected to work a 6 day week. Many employees clock up a 47 hour working week, one of the longest in the world.
Brunei does not have a minimum wage and you will need to negotiate your salary with your employer. The kind of salary that you can command will obviously depend on the sector and on your professional status, but on average an engineer or IT manager can earn around US$40K per annum, and a general manager around US$60K.
Work permits are not automatically issued to spouses and if your partner wants to work, then they must apply for a separate employment permit. Casual work is difficult to find.
Job Vacancies
You can make speculative applications, but note the criteria for obtaining a work permit above. If you are intending to seek work in the hospitality industry, you may find that this sort of work is mainly available to locals and you will not be granted an employment permit for it.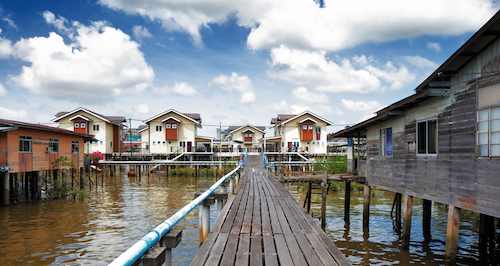 There are regular job fairs throughout the country
Brunei has regular job fairs within the country. There are also a number of online jobs boards which will cover vacancies in Brunei.
Applying For A Job
CVs are important in Brunei and it is recommended that you are as comprehensive as possible. Some job sites allow you to upload your CV and accompanying documents, such as your proof of qualifications.
Brunei is now under Sharia law and some forms of freedoms of the West – such as LGBT relationships – are illegal in the country. This can affect your chances of employment. Some companies will also state that they prefer male workers.
Qualifications And Training
As with most nations, the more highly qualified you are, the better your chances of obtaining employment. Brunei's main industry is oil and gas, so if you have qualifications and experience in this sector, you may find suitable vacancies awaiting you.
If you are planning to teach English, note that TEFL jobs may be limited. The country already has a high standard of English and the educational system uses English as its primary language. If you are intending to seek work in the private educational system, you will need at least a Bachelor's degree as well as a TEFL certificate.
Would you like to share your experience of life abroad with other readers? Answer the questions here to be featured in an interview!