Chile is a prosperous country, which is opening up substantially to international employment: companies such as Microsoft, Nestle and IBM have opened divisions there, offering expat workers the opportunity to relocate to this South American nation on secondment, or to find new employment in the region. There are a number of options for expats to find employment in this country and we will look at some of your options below.There are various types of visa that you can apply for, and the visa system has recently been overhauled to encompass the following:
• Chile Temporary Residence Visa: maximum duration of one year
• Chile Working Holiday Visa, maximum duration of a year (only certain foreign nationals are entitled to this)
• Chile work visa/ Chile Visa Subject to a Contract (Visa Sujeta a Contrato): for duration of longer than one year
Your employer will also be subject to certain conditions, namely they must:
• be incorporated in Chile
• prove that your employment will help in the development of Chile
• give proof they have paid the relevant VAT for the past three months
• give proof they have paid employee insurance for the past three months
You will need to supply a letter from your new employer which explains why they are hiring you and which includes the full contact details of the relevant person in the company.
You will also need to supply a copy of your work contract as follows:
• in Spanish
• in compliance with Chile's rules and regulations about hiring foreign workers
• signed by your employer
• with a signature authenticated by the Ministry of Foreign Affairs in Chile
• notarized and legalized
As well as the above, you will need:
• copies of your qualifications (apostilled)
• photocopies of your passport, which must be valid for at least another 6 months
• a picture of yourself which follows strict passport criteria (check that your photographer is familiar with the requirements)
• a police check from your country (usually valid within 3 months)
• a health certificate, issued by a certified medical practitioner, which states you do not carry a contagious disease
• an application form and personal information form, typed and in English. You can download this from the Chile Abroad – Ministry of Foreign Affairs website
• proof of a booked flight ticket
You can apply for your work permit via the government website and you will need to upload the above documents in PDF/Jpeg format.
You will need to support your permit application with evidence
You will then need to have your passport stamped, at a Chilean consulate or embassy, and will need to pay a fee (this varies depending on the kind of visa), but only after your application has been approved. Make sure you leave enough time to get your visa sorted out before you fly to Chile.
Ideally, you will need a good level of Spanish if you are to work in Chile, particularly for a local company rather than for one of the big multinationals.
Chile's employment sector is heavily oriented towards natural resource-based industries such as mining, forestry, aquiculture, agriculture, and service industries, so if you have experience and qualifications in these areas, you should find suitable vacancies.
Typical working hours are from 9 a.m. – 7 p.m and consist of 45 hours per week. You will be entitled to 3 weeks of holiday leave per year (most people take their vacations in January and February) plus a few feriados, or public holidays. You are legally supposed to have Sundays off. If you are a part time worker (30 hours per week), you have the same legal rights as a full time worker, and expats have the same rights as locals.
The minimum wage is around USD$428 per month.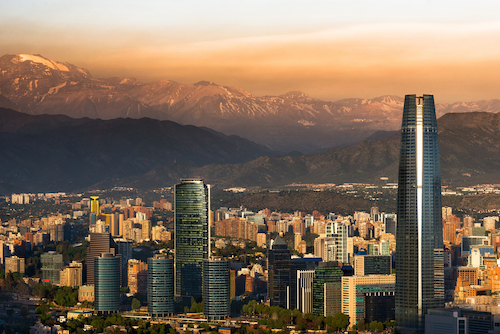 Compassionate leave is given in some circumstances
If you are pregnant you will be entitled to 18 weeks of maternity leave on full pay. You will, depending on circumstances, also be entitled to leave in order to care for sick children. Bereavement leave may also be awarded.
You can bring your dependents with you under your visa (they will need to apply separately, stating that they are your dependents), but your spouse will not automatically be granted a work permit: they will need to apply separately.
Job Vacancies
Many workers in Chile find employment through their pituto or personal network, but you can also apply through online jobs boards or via the vacancies listed in local newspapers. The 'hidden job market' is also a major part of the hiring process, so it will help to establish a local network of your own.
There are a number of job fairs taking place regularly in Chile itself, but expats are advised to check job boards and employment agencies as well.
Applying For A Job
When submitting your resume or CV, it will help in your quest for a job if you have your information translated into Spanish. Expats also recommend including a covering letter and checking out the Chilean dress code for interviews.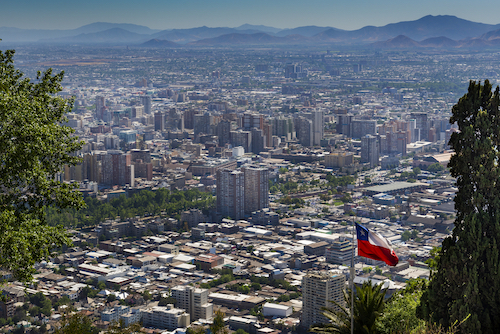 Have your CV translated into Spanish if possible
Chilean law bans discrimination based on sexual orientation or race. Some employers may ask you to submit a photograph along with your CV, which is not technically legal, but your CV may be rejected out of hand without one. Regrettably, there are racial prejudices within the country, which can have an impact on expats' success in a job search.
Qualifications And Training
You will have an advantage if you have qualified from a British or American university, as the educational sector in these countries is highly rated in Chile. However, your degree in certain sectors will need to be legalized before you are allowed to take up work:
• medicine
• dentistry
• primary education
• translation
You will need to consult the Ministry of Education in your own country, and also the Chilean consulate/embassy, in order to have your qualifications approved for working in Chile.
Would you like to share your experience of life abroad with other readers? Answer the questions here to be featured in an interview!