When moving to Brunei as an expat, it is vital that you arrive and remain in the country legally. This guide will explain how you can do just that.
Visiting Visa For Tourists
If you want to visit Brunei for a limited time as a tourist, you may be able to do so without obtaining a visa. The amount of time you can stay before a visa is required will differ according to your nationality. You will need to check the website for the Brunei Embassy located in your country, or your own country's online guidance. For many nationalities, a maximum limit of 90 days is applied.Should you be permitted a visa-free stay, all you will need to show is a valid passport which doesn't expire for six months.
Unfortunately, citizens of the following countries cannot visit Brunei without obtaining a visiting visa first, which can take up to three months to be issued:
• Afghanistan
• Algeria
• Cuba
• Egypt
• Iraq
• Islamic Republic of Iran
• Islamic Republic of Pakistan
• Israel
• Jordan
• Lebanon
• Libya
• Mexico
• Nigeria
• Russian Federation
• Sudan
• Syria
• The Democratic People's Republic of Korea
• Vatican
Citizens of these countries must complete a visa application form and submit certified copies of their passport, ID and a recent passport-style photo. Furthermore, they must draw up a letter explaining the purpose of their trip, supported by a proposed itinerary. All this evidence should be sent to the nearest embassy or Consulate for Brunei, where the application will be processed.
Anyone arriving in Brunei as a tourist, from any nationality, is not permitted to work there, either as an employee or on a self-employed basis. For that, a work permit is mandatory.
Entering Brunei With Dual Citizenship
Brunei does not recognise dual citizenship, so only take one passport with you, whatever the length and reason for your stay.
If a problem occurs while you are in Brunei – perhaps one of your family group dies, or you are arrested – you will need Consular assistance. However, the government of Brunei will only liaise with one Consulate, which has to be the one relating to the passport you used to enter the country.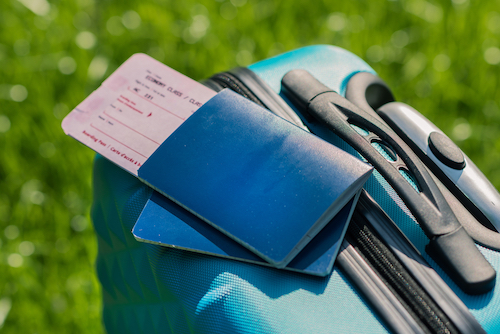 Brunei does not recognise dual citizenship
There are many laws and customs in the Islamic country of Brunei that Westerners may accidentally flout. This is worthy of particular note since the Sharia criminal code was enacted on October 22nd 2013, and may eventually include the controversial punishments of stoning and maiming. In addition, the government has a specific department of religious affairs which is set up to monitor all aspects of behaviour within the Islamic codes. Visitors are not exempt from the local laws or the corresponding punishment for flouting them.
Depending on the circumstances, your actions or words may result in offence, police involvement, fines, imprisonment, corporal punishment or even the death penalty.
Take particular note that:
• The holy month of Ramadan significantly affects which goods, services and facilities are available until Eid,
• You may not consume food, drink or tobacco in public during the fasting hours of Ramadan,
• Public criticism of His Majesty the Sultan and other members of the Royal Family causes offence,
• Drug offences attract the death penalty,
• Alcohol imports for personal use in private are strictly controlled, and any other alcohol sales are illegal,
• Homosexuality is illegal,
• The possession of pornographic material is illegal,
• Adultery involving a Muslim person is illegal,
• Under some circumstances, close proximity between the sexes is a criminal offence,
• Tobacco is heavily taxed, difficult to buy, and prohibited in many public places,
• You must have a valid Brunei driving license to drive a car,
• All vehicle accidents must be reported to the police within 48 hours,
• Propagation of non-Muslim religious faiths is a serious offence.
All of this means you need to think carefully about which passport to use before making your arrangements to visit or move to Brunei, as a few moments of bad judgment on your part could trigger drastic consequences.
Yellow Fever Certificates
If you are arriving from a country that has a risk of yellow fever, or you stayed in one on your way to Brunei, you may be asked to produce a yellow fever certificate, which is a document confirming you have received a vaccination against Yellow Fever.
These vaccinations are required to protect the general public. Specific types of mosquitoes can transfer the deadly disease from one person to another.
You can find out more about these requirements by visiting the National Travel Health Network and Centre's TravelHealthPro website.
The Immigration Department Of Brunei
When obtaining your visa, it is crucial that you apply via the correct website. The Immigration Department of Brunei has its own site.
Be mindful that the internet is littered with websites claiming to contain official submission portals or fast track routes. If you use one of these sites, at best you will pay the official fee plus an additional website charge and receive the visa in the standard time. Many people, however, find they have paid a lot of money which simply disappears.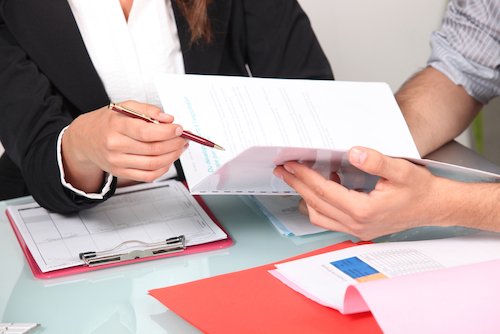 Make sure you are dealing with a reputable source for your visa application
The worst-case scenario occurs when criminals not only take your money but also sell on highly detailed personal information about you as well as your payment information. You then become a target for identity fraud.
This means that using the official site and ignoring all promises of fast track processing will save you both money and worry.
Getting A Foreign Work Pass (Work Visa) For Brunei
The Immigration Department for the Government of Brunei has a dedicated section for processing visas relating to foreign workers and their families. The different visas handled by this section include:
• Work visas and endorsements,
• Dependent visas and endorsements,
• Re-entry visas for work visa holders,
• Re-entry visas for dependent visa holders,
• Cancellation of work visas,
• Cancellation of dependent visas,
• Extension of work visas,
• Extension of dependent visas.
You should obtain your work visa from the Brunei Embassy in your home country before you arrive. Your job offer and contract of employment will form part of the visa application process, along with evidence of your identity and criminal record.
The application will be processed using the submitted evidence and according to the work visa labour quota. If successful, your work visa will give you the right to both live and work in Brunei, and to apply for the Brunei Residency Card.
Work visas usually expire after two years, at which point you should apply for a new one. However, the state also collects a deposit at the beginning of your work visa, to ensure you have the funds to return home when your visa expires.
The Work Visa Labour Quota
Brunei operates a labour quota system which limits the number of work visas that can be approved for each job category in any year. The Labour Department determines the levels to be made available according to the needs of the country's economy. The Immigration Department issues work visas in accordance with these quotas.
Arriving In Brunei For Study
You must obtain a visa to legally start a course of study in Brunei. Your application should go through the Brunei Embassy in your home country. You must have the visa in your possession before arrival in Brunei.
The Brunei Residency Card
If you are given permission to live in Brunei, you should apply for the Brunei Residency Card as soon as possible, certainly within three months. If you have been given leave to stay for a finite amount of time, perhaps because of a work or study visa, you will receive the green Brunei Residency Card. Should you decide to stay in the country long term and successfully apply for Permanent Residency status, a new red Brunei Residency Card will be issued. Only citizens may receive a yellow Brunei Residency Card. This is colloquially known as the 'yellow IC'.
Permanent Residency of Brunei
Being accepted as a permanent resident of Brunei is notoriously difficult. You must have lived in the country legally for at least 10 years before application if you are married to a Bruneian citizen or were born in the country. If not, you must wait for 15 years before you can even apply.
Highly skilled professionals are more likely to be accepted for permanent residency
Your chances of acceptance are good if you can prove that one of your parents is a Brunei citizen. Highly skilled and valued graduate professionals, such as doctors and engineers, will also have their applications looked on favourably.
Another way to gain permanent residency is to legally run a business in Brunei which employs local citizens. Working for the government is another way in, although this is a difficult thing for most migrants to achieve.
Unfortunately, being born in Brunei to parents who do not have Bruneian citizenship does not entitle you to permanent residency or citizenship. There is a non-Malay population of Chinese descent living in Brunei who were born there and who have never lived elsewhere. Whilst they are usually given permanent residency status, these people are rarely approved for citizenship. This makes them a stateless community, which causes comment and concern across Brunei society.
The Brunei Citizenship Test
If you decide to seek citizenship of Brunei, you must satisfy the five conditions laid out under the Brunei Nationality Act of 1961. These are:
• Having proficient knowledge of the Malay language,
• Passing the language board exams in Malay,
• Being of good character,
• Taking the Oath of Allegiance.
Since the Standard Malay used by professionals and officials is different to the Brunei Malay generally used on the streets of the country, many expats find it hard to meet the language demands. Furthermore, citizenship applications can drag on for many years before they are successfully concluded.
Brunei's Social Security System
You cannot arrive in Brunei and receive social security support, despite the system's excellent reputation. Citizens and permanent residents pay into the country's insurance scheme. Their eligibility to receive benefit from this cover, through healthcare, benefits and pensions, is earned from their contributions.
If you become too ill to work for a length of time, or you lose your job, you would be expected to return home as your visa would no longer be valid. It is worth considering these risks as relocating could be expensive, so an emergency financial reserve is essential.
Similarly, ensure you have adequate life and health insurance. If you become seriously ill or die, your dependents would be facing a number of large bills. These would include the costs of relocation, as their dependency visas would be terminated.
Would you like to share your experience of life abroad with other readers? Answer the questions here to be featured in an interview!