Prior to planning a trip to Brazil, prospective expatriates are advised to apply for jobs first. There are limited vacancies in the Brazilian job market. In addition, the country has one of the largest labor forces in the world. Over the years, there has been an increase in qualified and skilled native employees, decreasing the employment opportunities for foreigners.Knowledge of the Portuguese language makes it easier for foreigners to find a job. Knowing English is an added advantage because the language is not common in the country. Most of the information required to seek employment is available in Portuguese. It is important to know that knowing other languages is not a guarantee that you will be unique in the job market, especially since most of the native employees in the bigger city are multilingual. The Brazilian government is keen on protecting the local labor force from foreign competitors. Therefore, foreigners with hopes of working in Brazil have to prove that they have unique skills that qualify them for the jobs they have applied for. Nevertheless, jobs in Brazil are available in both the public and private sectors.
Companies in Brazil are expected to follow the principle of proportionality, which requires companies in Brazil to ensure that two thirds of their employees are native Brazilians. This principle limits job opportunities for foreigners. However, an exception to the rule is applied in the agriculture industry. People who have lived in Brazil for at least ten years, have a Brazilian born child, or are married to a Brazilian citizen are exempted from the restrictions. Brazil does not recognize foreign academic titles and foreign certificates. This means that expats who want to get jobs in Brazil have to take certain courses and sit special exams before they can be employed. The exams have to be redone in Brazil, which means candidates must be sufficiently proficient in Portuguese.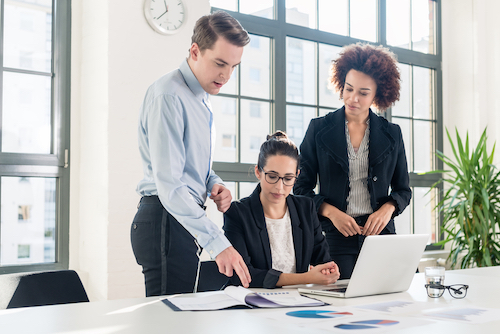 It helps to be proficient in Portuguese if you want to get a job in Brazil
Since it is quite difficult for foreigners to get jobs in Brazil, one strategy that expats use is to get a job transfer to Brazil from a foreign company. Before leaving your home country, research multinationals and companies with branches there. It is important to know that the salaries paid in Brazil can be relatively low compared to what you are used to. Search for jobs that pay in foreign currency. The top priorities in getting a job in Brazil including networking and proficiency in Portuguese, which are difficult but achievable.
Jobs that do not require learning the Portuguese language are few and far between, so you would be better off learning the language. Proper networking will put you in the forefront of recruiters' minds. It is all about who you know and not what you know. Engage in social activities, such as joining a sports club where you can meet and interact with new people. Socializing with other Portuguese speakers will help you to sharpen your language skills. You can start contacting companies that are in the scope of your interest with time. Applying for a work visa is difficult because it is issued under special cases. To get one, you require a pre-arranged job and your employer needs to start the application process for your work permit.
Apart from networking, you can use newspapers, the internet and employments agencies to look for a job. Catho is one of the most popular job sites in Brazil. If you are qualified, you can look through the websites of multinational or inter-governmental firms based in Brazil. Your home country's embassy may also have a list of international firms and prospective job offers in Brazil. As you embark on your job-hunting journey, be careful not to deal with fraudsters. Some headhunters and agencies take advantage of the situation and offer tempting and false job offers and in return extort money from foreigners.
Some of the best-paid jobs are in the public sector. However, only Brazilian passport holders can apply for these. If you would like to go to Brazil to work as a casual laborer, it is important to know that casual labor in Brazil may not have good working conditions. This is due to the high unemployment rate and the low wages in the country.
Many expats apply for English teaching jobs either in schools or as private tutors. You can also apply to teach the English in language schools or universities. If you choose to teach English as a private tutor, you will have to be prepared to accommodate your students' schedules. You may have to work early in the morning, late in the evenings, or during the weekend. Private tutoring pays better than teaching in schools or universities.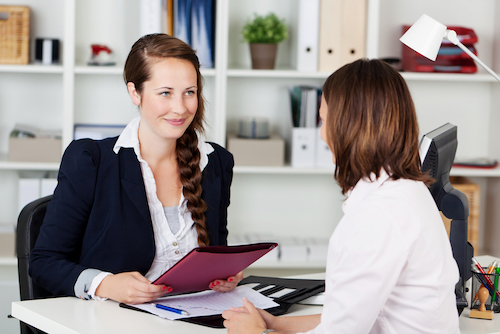 Make sure you write your CV in Portuguese and include any necessary information
A Brazilian CV is usually written in Portuguese. The length of the CV should not exceed two pages. Elementary education and marital status is not necessary. Instead, highlight your qualifications and the skills needed for the position you are applying for. Note down your education and acquired skills in reverse order, starting with the most recent. The order used highly depends on the position you are applying for. Some of the subjects to include in your CV include personal details, education, professional experience, language and computer skills, and additional qualifications. In your cover letter, you should add your personal motivations and highlight your skills and qualifications.
Instead of a work contract, Brazilians work on an employee's record book, also known as a Carteirs de Trabaho e Previdencia Socia. A work contract is for executives and managers. The employee record is used with the Social Insurance Identity Card. It has all the information about every employee. The carteira is the employee's property, which they are required to fill in with relevant details and return to their employers. Once you arrive in Brazil, you can apply for a card at the office of the Labor Department in your city. You should also apply for your foreigner's ID, which you will need to present to receive your CTPS. Most employment agencies in Brazil are privately owned. Job candidates are required to pay a fee to their job agencies once they get a job.
Job Agencies in Brazil
Boyden, São Paulo
Phone: +55 11.3382.8300
Web: www.boyden.com
Egon Zehnder International
Phone: +55 21 2211 22 50
Web: http://www.egonzehnder.com
EMA Partners
Phone: + 55 (11) 5112-3263
Web: http://www.ema-partners.com
Heidrick & Struggles
Phone: +55 11 55044000
Web: http://www.heidrick.com
Would you like to share your experience of life abroad with other readers? Answer the questions here to be featured in an interview!