There are many good reasons to buy a property in Bermuda but there are some unusual aspects to consider. In this article we will take a look at the options that are available to expats, and how to get started.
Can I Buy Property In Bermuda As A Foreigner?
In 2015, Bermuda significantly changed its policy towards property ownership by "Restricted Persons" – The PRC holders (Permanent Residence Certificate holders) and other non-Bermudian individuals. The key piece of legislation was the Bermuda Immigration and Protection Amendment Act 2015, allowing even non-resident foreigners to buy property on the island.The aim was to breathe life back into a lacklustre property market, get the large inventory of unused condominiums into use, and help boost the local economy generally.
Considerable debate was raised in the Senate and across local communities, as people worried about a sudden influx of foreigners buying up property and raising prices beyond the reach of locals.
So the changes were carefully assessed and though foreigners can buy land and property in Bermuda, some restrictions still exist.
Bermudan Property Purchases By Restricted Persons
Restricted Persons are allowed to buy a maximum of 2,500 acres of land on Bermuda, although they are entirely forbidden to purchase undeveloped land. You need to pay Alien Land License Fees as part of the purchase process.
Before 2015, there were additional restrictions which limited how many acres could be bought in each parish. These have been abolished, so only the total acreage within the nation's territory is now scrutinised.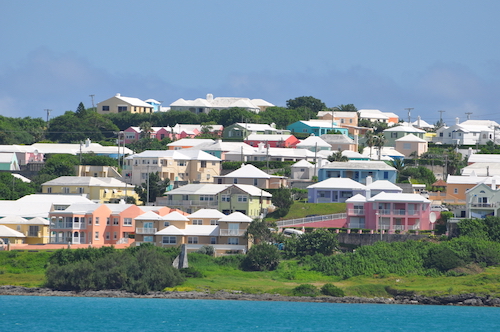 There are fewer restrictions on property purchases than there used to be
The 2015 laws also increased the number of properties that a Restricted Person could buy. Previously, they were limited to a single dwelling, although apartments attached to a larger home were not deemed a separate property.
Following the change in law, foreigners can now buy a maximum of two properties. The ownership restriction even extends to beneficial interest, not just outright ownership. And it should be noted that one property with multiple assessment numbers – such as an apartment block – will not be recognised as a single property.
Perhaps the most significant change for the average expat heading out to Bermuda, was the effective removal of the ARV threshold for PRC holders.
Previously, PRC holders could only purchase freehold houses with an Annual Rental Value (ARV) at or above $63,600. The exception was for private accommodation condominiums (ie not tourist or hotel accommodation) developed without any government financial assistance.
By reducing the ARV to nil for PRC holders in 2015, it opened up an interesting segment of the property market to expats. Not everyone wants or can afford large luxury homes in great locations, and now all freehold options are available.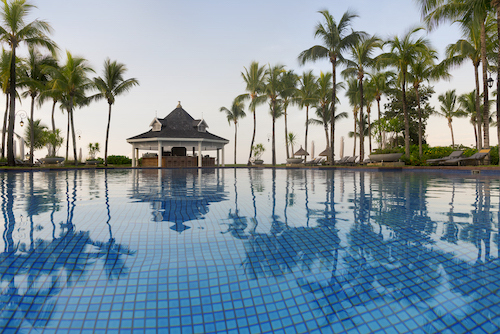 The ARV limit for non-residents has been reduced
Meanwhile, the ARV limits for non-residents was reduced from $177,000 to $153,000 for houses. It even reduced to $32,400 for Residence Certificate holders buying a private condominium which has been developed without any government assistance.
The ARV limits are to stop foreign speculators buying up all the starter homes needed for local Bermudan families.
Renting Out A Property You Own
As a non-citizen, you can only buy a maximum of two properties in Bermuda. But you are allowed to rent out one of them, which can make a big difference to your income. If you are away for some time, you could even consider renting out your main home.
Until 2015, Restricted Persons had to formally apply and obtain a permit allowing them to rent out their property. This piece of red tape has now disappeared, although the license fee remains. The rate depends on your nationality, residency and property.
Tourist Properties In Hotel Grounds
Buying tourist accommodation and hotel residences can be an attractive proposition for people looking to create their own business in Bermuda.
But if you aren't a citizen, you have long had complicated and specific tourist property restrictions to negotiate. Legal changes in 2015 have simplified the situation.
As a non-citizen you can now purchase property meeting the basic definition of tourist and hotel accommodation without worrying about official permits and statutory occupancy rates.
However, you are still bound by ARV (Annual Rental Value) limitations so should seek the advice of a knowledgeable real estate agent or lawyer before entering into any commercial transaction of this kind.
Setting A Budget For Your Purchase
Financial affairs can be complicated for expatriates, especially if your income or assets involve two countries or if you intent to return home at some point. It's a very good idea to get specialist financial help before you even step in to the first property viewing.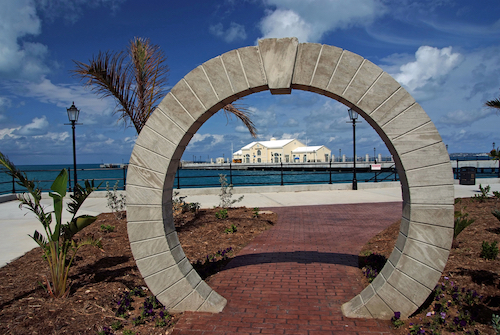 Property in Bermuda is not cheap, so you should consider specialist financial help
House prices on Bermuda are not cheap and living costs are high, as we discuss in our article Bermuda: A Taste of England in the Sunshine It's good to know what you can realistically afford first rather than be later disappointed by having to walk away from your dream property.
Only One Vehicle Per Property In Bermuda
One aspect you need to be ready for when you buy your property in Bermuda – you can only have one car for your entire household.
The government does enforce this rule. Your car will be registered at your address and the records will not allow additional four-wheeled vehicles to be registered there, even by other adults. Furthermore, there are legal limits on the size and quality of the vehicle you can register.
If your car isn't registered, it will be impounded.
It's worth remembering this restriction when viewing properties. Look carefully at the public transport routes and consider your general travel plans.
Why You Need A Good Lawyer In Bermuda
Obtaining the services of a good lawyer will make the property purchase process run smoothly and, even more importantly, protect your investment. Given how much of your life savings will be spent on your Bermudan home, you need to have your ownership legally and firmly established.
Perhaps one of the worst mistakes anyone can make with their property purchase is to trust the word of a third party whose advice is not impartial. In countries around the world, developers recommend local lawyers without declaring their commissions or business interests in the relationship. Real estate agents pass clients on to legal firms without ever disclosing their affiliation. The buyer then ends up with a lawyer who isn't truly working for their sole benefit.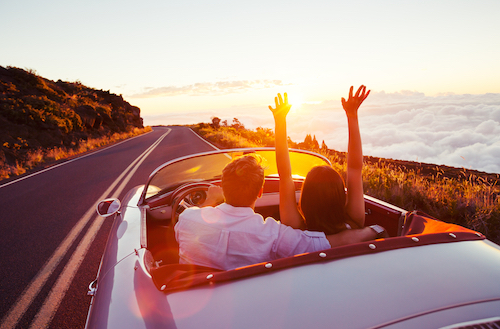 Only one vehicle is allowed per household
Even the UK, a country which prides itself on a strong legal framework, has seen an unexpected scandal arise in the property market. House building developers and the lawyers they passed their buyers to did not mention the deadly land leasehold terms contained in the sales contract. Families now find themselves stuck with high and increasing ground rents that are not only a struggle for them to pay but also make their home unsellable . The government has acted to close the loophole, but it's too late to help those who were betrayed by their legal advisor.
It's a salutary warning that if people can't trust the professionals in a well regulated and familiar environment, then you should take every precaution when choosing your legal representative in a new country.
And Bermuda has some particular challenges with its current system of deeds. When the New York Times interviewed Matthew Kelly of the Bermudan law from Chancery Legal, he explained that Bermuda "has an unregistered land system, so the deeds need to be inspected". There is an ongoing process of centralising the deeds, but it will take time.
Finding A Good Lawyer In Bermuda
When choosing your lawyer, first make sure they are registered with the Bermuda Law Association, which is responsible for both the regulation and discipline of members of the legal profession in Bermuda.
Next, chase up independent recommendations. Ideally these will be from work colleagues and friends who have used the firm themselves. But if you're having difficulty getting help, why not reach out to the expat community through the Expat Focus Facebook group for Expats In Bermuda?
Once your lawyer has been appointed, they should tell you what they need you to do and when. They'll even take care of the whole process without you there if you give them power of attorney. But it is good to keep in regular contact to check what has been done and how things are progressing.
It's a long process which can take between four and six months to complete.
Currency Transfers
Sales of property normally involve Bermudian or US dollars. Your choice of currency will heavily depend on your personal finances. If you need to transfer money between currencies, be careful to check the exchange rates as well as fees, because small percentages can have a big impact on the price you actually pay.
Would you like to share your experience of life abroad with other readers? Answer the questions here to be featured in an interview!