All those entering Bulgaria should have at least six months' validity remaining on their passports, counted from the date they travel. Many nationalities will qualify for entry to Bulgaria without a visa for a period of up to 90 days, whilst for others it may only be up to 30 days, within each six-month period. This 30- or 90-day visa-free period does not entitle you to work, and is intended for tourism, recreation, or short-term visits to friends or family. In order to work in Bulgaria, citizens of most countries will require a visa and work permit.You may also need a visa before you travel if you're planning to stay for a period of longer than 90 days, or if your intended visit would mean that you have been in Bulgaria for more than 90 days in the last 180 days. Any separate visits to Bulgaria within the previous 180 days will count against the 90-day limit. As Bulgaria is not within the Schengen area, visits to other EU countries will not count against this total.
For British passport holders, the rules and regulations are subject to change depending on the outcome of leaving the European Union. Therefore, if you are intending to visit any country in the EU in the foreseeable future, make sure you stay up-to-date with any requirements. UK Emergency Travel Documents (ETDs) are accepted for entry and exit, as well as airside transit.
Immigration authorities in Bulgaria may ask you to prove that you have sufficient funds for the duration of your stay and/or proof of a return or onward travel ticket. Valid health insurance is required, and it is possible that you may be asked for evidence of this too.
All foreigners visiting Bulgaria are required to register as foreigners at a local police station within five days of arrival. This registration is usually done on your behalf through the hotel or accommodation provider that you are using, assuming you are visiting as a tourist. However, it is worth checking at the reception desk to confirm this. If the hotel confirms that they have submitted this registration on your behalf, enquire whether you can have a copy of the registration slip, in case you need it when you exit the country.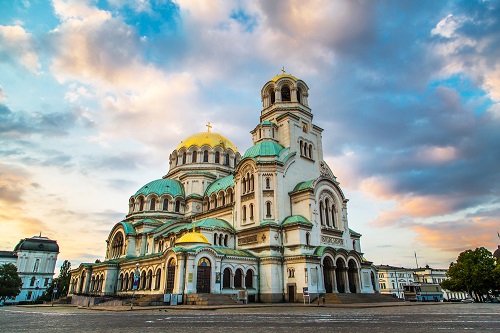 You must register as a foreigner at your local police station, within five days of arriving in Bulgaria.
Visas
Types of visas
Visa C – Nationals of countries that do not qualify for visa exemption can apply for visa C if they wish to travel to Bulgaria. This is valid for single or multiple entries with stays that do not exceed the 90-day limit within a six-month period.
Visa D – This visa is typically issued to students, long-term business travellers, work permit holders or investors. A personal interview is required in order to obtain this visa. This visa can also be granted to foreigners who have married a Bulgarian citizen permanently residing in Bulgaria. Eligible pensioners can also apply for visa D. Family members, such as spouses, dependent children and, in some cases, parents can qualify, as well as those who work for NGOs and charities operating in Bulgaria.
Visa A – This visa is valid for an airport transfer only, and is for those who do not qualify for visa exemption.
Visa applications
If you are a foreign national wishing to apply for a Bulgarian visa, you will need to hold a valid passport issued within the last 10 years. The passport will need to have a minimum validity of three months beyond your intended departure from the Republic of Bulgaria. It must also contain at least two blank pages for stamps and visas.
You can apply for a visa at your local embassy or consulate, and you should do this no more than three months before you intend to travel.
You should complete and sign your visa application in either English or Bulgarian. If you are from the European Union and wish to extend your application to your family, you can fill in the relevant fields on the paperwork.
For visa D applications, a personal interview must be conducted with no exceptions.
Applications must be accompanied with relevant supporting documents, such as:
• Photocopies of your passport
• Photocopies of your most recent Bulgarian and Schengen visas, and, if applicable, your latest visas to the UK and the US
• Two recent passport-size photographs to passport specifications (i.e. white background, colour photo, clear shot of head and shoulders etc.)
• Proof of medical insurance valid in the EU for the duration of the trip; this will need to state cover of all costs in regards to repatriation, urgent medical care, and emergency hospital treatment; the insurance cover cannot be less than €30,000
• Tickets (both original and a copy) or ticket booking confirmation, or proof of sufficient financial means for the duration of your trip
• If applicable, copies of children's birth certificates
• Payment of any applicable visa application fees
Work permits
The Republic of Bulgaria does not issue open work permits. In order to obtain a Bulgarian work permit, you need to have secured a job with an employer based in Bulgaria first. Work permit applications are filed by your employer on your behalf and are issued by the Employment Agency at the Ministry of Labour and Social Policy.
The employer is also required to submit the following supporting documents in addition to the specific application form:
• A letter stating the reasons for the request
• Three passport-size photos of the employee
• A copy of the company's certificate of incorporation
• Copies of the employee's education and qualification certificates
• The employee's employment contract
• A copy of the employee's valid passport
Bulgarian work permits are valid for one year (on a renewable basis) and allow you to work for a single company/employer. There are exemptions for citizens of the European Union, European Economic Area and Switzerland, who do not require a work permit to be authorised to work in Bulgaria. This condition is not applicable if you have obtained permanent residence or claimed asylum in another country.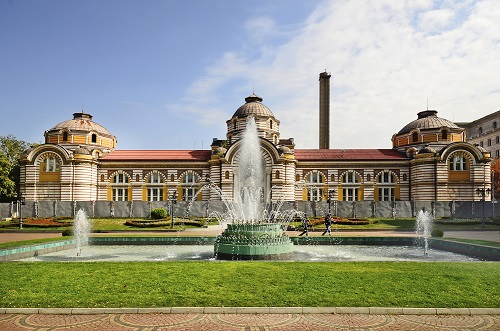 Bulgarian work permits are valid for one year (on a renewable basis) and allow you to work for a single company/employer.
Residency
Regardless of the type of permit being requested, you are required to open a bank account in Bulgaria. The bank will then issue a confirmation letter to support your permit application.
A residence permit is compulsory for all foreign nationals, regardless of their nationality. It must be requested within 90 days of your arrival in Bulgaria. There are two types of residence permits, the long-stay permit and the permanent residence permit. The long-stay permit is valid for one year for non-European nationals and for five years for European nationals. The permanent resident visa has an unlimited validity.
Long-stay resident permit
The long-stay resident permit is issued to foreign nationals holding a valid work permit, spouses of Bulgarian citizens, qualifying foreign investors, eligible retirees, family members of visa D holders, Bulgarian citizens' children (or grand-children), and full-time foreign students studying at an accredited institution.
An application for the long-stay permit must be made at the Sofia Immigration Office or at your local Police Immigration Department in Bulgaria. For applicants who are nationals of any European Union countries, Iceland, Liechtenstein, Norway or Sweden, the supporting documents you will need for your application are as follows:
• Completed and signed application forms
• A valid passport
• Proof of address
• Employment contract or company registration certificate (whichever is applicable)
• Proof of health insurance, translated into Bulgarian
• Proof of sufficient funds to support yourself and any dependants throughout the duration of your stay
For nationals of other countries, in addition to the above, you may require :
• Proof of accommodation and other facilities during your stay in the country
• Proof of compulsory social or commercial insurance covering you for the duration of your stay in Bulgaria
European nationals have to pay a resident tax upon filing their application form. A temporary resident permit will be issued upon receipt of payment. The long-stay resident card will be issued within three months of application.
Permanent residence
The permanent resident permit is issued by the Ministry of Interior. You can become eligible to apply for permanent residence once you have resided in the country for five continuous years. Permanent residence allows you to enjoy the same rights as Bulgarian citizens, except the right to vote. The permanent resident permit must be requested within 60 days of your long-stay resident permit's expiration date, and it should then be issued to you within two months.