It will depend on your nationality whether or not you require a visa to enter Canada. Those who do not require a visa, will require an Electronic Travel Authorisation (also known as an eTA). Even if you are only transiting through Canada, you will still require an eTA. If you have Canadian dual nationality, you won't be able to apply for an eTA, so you will need a valid Canadian passport in order to board your flight.You will need to be able to show that you have sufficient funds to support yourself for the duration of your stay in Canada, even if you are staying with family and friends.
You do not need an eTA if you are arriving by land or sea, but you must travel with acceptable forms of identification, the definitions of which you can check on the Canada Border Services Agency (CBSA) website.
You can apply for an eTA on the official government website.
UK Emergency Travel Documents (ETDs) are accepted for entry and exit, as well airside transit. You can also apply for an eTA using your Emergency Travel Document.
You can be denied entry to Canada for a number of reasons. For example, if you:
• Are suspected of being involved in terroism or espionage
• Have committed human or international rights violations (or are suspected of having committed such offenses)
• Have criminal convictions (even if they don't go to court)
• Have health conditions that could endanger public health or pose a threat to public safety
• Have insufficient funds or lack of proof of sufficient funds to support yourself for the duration of your stay
• Have any noncompliance with immigration laws (for example, if you have overstayed a visa)
A further important note about travelling to Canada is that if you are travelling with a child or children then you must have appropriate permission. If you are travelling with children and only one parent is present, you will require a letter of consent from the non-travelling parent. This is not legally required, but is strongly advised and may help you deal with any concerns quickly and efficiently. Immigration officials have the right to question children to establish whether there are any concerns about who they are travelling with, in order to prevent abduction. If you are a legal guardian, or your child does not have the same surname as you, it is wise to obtain further proof, such as a letter of consent, a copy of a birth certificate or other documentation that can prove you are related or that the child is your responsibility.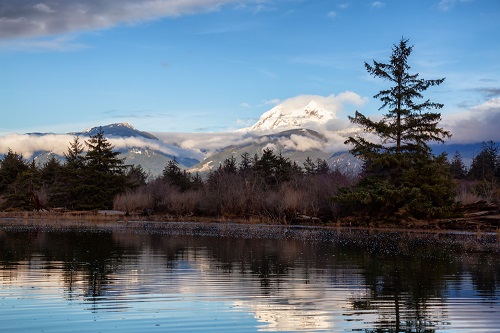 If you are travelling to Canada with children, then immigration officials have the right to question them, to make sure there are no concerns around abduction.
Visas
There are some websites that charge for submitting visa applications on your behalf. These websites are unauthorised and are not endorsed by the Canadian government. You do not need to hire an immigration representative to apply for a visa or Canadian citizenship. Pay attention to potentially fraudulent websites and scams. Click here to visit the official website of Citizenship and Immigration Canada (CIC).
Free application forms and guides for all visas can be found on the official CIC website. Processing fees are the same in all Canadian visa offices, consulates and embassies around the world. Fees in local currency when applying abroad are based on official exchange rates and correspond with the set amount in Canadian dollars.
You may need to submit your fingerprints and photos (also known as biometrics or biometric data) at a visa application centre when you apply for a visa, work permit, or permanent residence.
Temporary visas
If you are planning to be in Canada only for a limited period of time, whether that be for study, work or an extended holiday, then the temporary visa is probably the best fit for you. For more information on the different types of temporary visa, please read on.
Student visas
With the Canadian student visa, you can bring your spouse and/or family with you. You will also be able to apply for an open work permit once you have finished your studies.
Visitor visas
The visitor visa, also known as a temporary resident visa (or TRV) can be valid for a period of up to six months. Eligibility depends on your nationality, and you will need to submit your biometrics after you have applied, as well as proof that you have sufficient funds for your stay. You can apply for a visitor visa online, or even whilst you are already in Canada, providing you hold a valid study or work permit. If this is something you would like to do, you should make the application at least two months before you plan to leave Canada.
Working holiday visa
Your country must have an agreement with Canada that allows you to apply for an IEC (international experience Canada) visa. Alternatively, you may be able to use a recognised organisation to obtain a working holiday visa. For more information, visit the Government of Canada website. This visa allows for temporary work, with any employer, and tourism, and is valid for up to 24 months. Dependants of successful applicants are not eligible.
Super visas
The super visa is designed for parents and grandparents to join their family in Canada and is valid for up to 10 years. You may also have the option to sponsor your parents or grandparents so that they can stay permanently under Canada's family sponsorship program.
Federal skilled worker visa
Foreign nationals who wish to acquire permanent residence in Canada can apply for a federal skilled worker category (FSWC) visa, from either inside or outside of Canada. In order to qualify for the skilled workers visa, you will need to accrue at least 67 points out of 100 on the Canadian point system, which is based on a variety of factors ranging from age and experience to qualifications and language skills.
Canadian experience class visa
Applicants for this visa are usually already in Canada on a temporary work permit. This visa is specifically designed for skilled workers who already have a minimum of one year's experience in Canada, and they must meet the English and French language prerequisites.
Live-in caregiver programme (LCP) visas
This programme and visa is designed for qualified live-in caregivers who are equipped to provide care for children, disabled people or elderly people in private homes. The processing of this particular visa takes time, as it requires very specific work experience, as well as a good grasp of the English or French language. Under this programme, you will have to provide at least 30 hours of care a week.
Work permits
You will require experience of working in Canada if you wish to apply for provincial nominee or Canadian express class. If you are not eligible for the federal skilled workers programme, then obtaining a work permit and gaining valuable work experience in Canada can help you on your way to Canadian permanent residence.
The vast majority of people coming to Canada will need a work permit. If you're not sure whether this applies to you, you can find out on the official website.
There are two types of work permits available to foreigners in Canada: the open work permit and the employer-specific work permit.
Open work permit
An open work permit allows you to work for any employer in Canada, except for in employment that offers striptease, erotic dance, escort services or erotic massages, or any of those listed as ineligible due to noncompliance on the official list.
You can only get an open work permit if you meet a certain criteria and/or are in a specific situation. This includes graduated international students, dependent family members of someone who has applied for permanent residence, a spouse or common law partner of someone who has applied for permanent residence, temporary resident / visitor visa holders, and refugees, protected persons and their family members.
Employer specific work permit
An employer specific work permit allows you to work according to specified conditions. This mainly pertains to being legally obligated to work for the specific employer who granted you the work permit, and/or being contractually obligated to a specific length of time working for said employer, and/or being tied to a particular geographical location for the job which you received your work permit for.
Read about how to apply for a work permit on the government website here.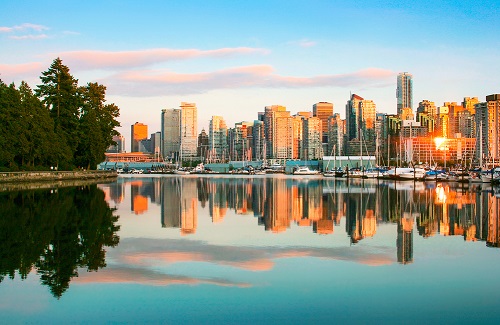 Read about how to apply for a work permit for Canada on the government website
here
.
Residency
Permanent residency in Canada is a highly sought after, and many permanent residents wish to then become Canadian citizens. The appeal of citizenship over residency is that Canadian citizens have many rights that permanent residents do not. For example, Canadian citizens have the right to vote, they can have a Canadian passport, and they can hold public office. Permanent residents are not entitled to the same benefits.
How to obtain a permanent resident visa
You will need to contact your nearest consulate, high commission or embassy in order to submit an application to become a permanent resident. You will be required to submit the following along with your application:
• Medical certificate
• Criminal record check
• Completed and signed application forms
• Payment of the appropriate application fees
You will also need to attend interviews with immigration representatives.
Additional supporting documents, which are dependant on you as an individual and your application, may include:
• Originals and copies of documents that support your application, such as education and qualification certificates, personal identification documents and/or sponsor letters and relevant information. This may need to be translated by a certified translator.
• Proof of sufficient funds
• Completion of a skills assessment test
• Proof of refugee status
• Completion of language proficiency tests
• Any additional fees
• Other specifically requested documentation or tests
Categories for permanent residence
Candidates can apply for permanent residence under one of six categories:
• Skilled Worker Class Immigration
• Business Class Immigration
• Provincial Nomination
• Family Class Immigration
• Quebec-Selected Immigration
• International Adoption
You can essentially achieve permanent residence in Canada through some selected provincial immigration schemes, by way of being a skilled worker, sponsoring family members, or as an investor or entrepreneur. You can read in greater detail on the official government website about permanent residence eligibility, application, renewal, replacement and much more here.
Once your application is successful, you should apply for a permanent resident (PR) card to prove your residency status if you travel outside of Canada.