Bulgaria is a country with a vibrant culture, a rich history, and a nice warm welcome for those who choose to live there, so it's no surprise that the cities have large expat communities. If you're looking to relocate, then there are a number of things you'll need to consider, including when it comes to your finances. This article will take you through how to open a bank account in Bulgaria.
Opening a bank account as a non-resident
Opening a bank account in Bulgaria is an easy process, and you shouldn't face any difficulties, even if you are a non-resident. To open an account, you need to present your passport to verify your identity, and you must have an address in Bulgaria that can be used to register the account to. You'll also need to have funds readily available, so that you can place a deposit into the account, but the amount required will vary depending upon which bank you decide to use.
While the process itself is easy, you may struggle with the language barrier. Banking documents in Bulgaria are not produced in English as standard, and the Bulgarian administration is notoriously heavy on paperwork. Because of this, it will make your life much easier if you are able to have a translator (or a friend who speaks Bulgarian) with you when you open your account.
The process of opening a bank account can be done relatively quickly. However, the associated paperwork can be time-consuming, with application forms to fill in and numerous documents to sign.
Once you've completed the process, it should only take a week or so for your bank card to arrive. This can be collected from the bank in person or can be delivered to your home address.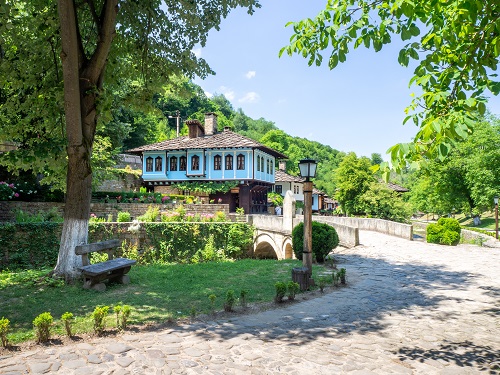 Opening a bank account in Bulgaria is an easy process, even if you are a non-resident
Which bank should I open an account with?
Bank branches and ATMs can be found all over the country. It's worth noting that, in Bulgaria, a lot of bills are paid via ATMs, and there are charges for using those that are outside of your bank's network. This means that they can be a deciding factor in choosing your bank.
The good news is that Bulgaria has a good banking network, and as a result, there are numerous banks to choose from, such as:
• Raiffeisen
• Unicredit Bulbank
• Postbank
• DSK
Most banks have a ticketed queuing system, and so you won't need to make an appointment in advance to open an account. Instead, you can simply turn up, take a ticket, and wait for your turn. Opening hours for banks in Bulgaria run between 9 am and 5 pm, with many closing between 12 pm and 1 pm for a lunch break. However, these times can vary between branches, so always check in advance.
As mentioned above, the process of opening an account is pretty smooth, as long as you speak Bulgarian (or can take somebody who does). If you're worried about there being a language barrier, then you may want to visit a larger bank branch, as these are more likely to have English-speaking staff.
Can I open an account from abroad?
You can open an account from abroad, but not directly. This is because banks in Bulgaria need to see the original (or notarised) copies of your ID documents. There are agencies that can act on your behalf for a fee, but this can be a time-consuming process, as you'll need to find a trusted agency and check their credentials, give them power of attorney, and get your ID documents (such as your passport) notarised. If you do go down this route, the agency will complete the documentation for you, before you arrive in Bulgaria.
If you have the resources available to outsource the application to an agency, it can be handy to do this, but considering how easy it is to apply once you're in Bulgaria, most expats find it's worth waiting until you get there.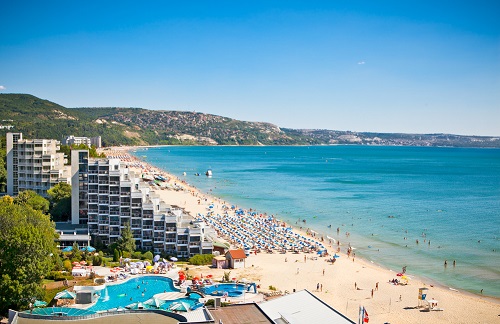 You can open an account from abroad, but you will need to do this through an agency
Are there fees and charges when banking in Bulgaria?
One thing you'll need to check before you sign on the dotted line and open an account, is what fees you may face with your bank account. There are numerous types of fees that may be applicable, such as:
• Transaction fees
• Withdrawal fees
• Overdraft fees
• Interest fees
• Transfer fees
• Account handling fees
So, always make sure that you read the terms and conditions carefully.
If you're looking to transfer funds regularly, it may be worth keeping your existing bank account open, or enquiring to see if you can open an international aspect of it. This is something that many expats choose to do, as it avoids transfer fees and currency exchange rates. If you have bills back home and need to transfer funds, it can be more cost-effective to make one large transfer than smaller, more regular ones.