Moving abroad can be an overwhelming process, with many different things to think about, including arranging your visa, finding somewhere to stay, and adjusting to your new climate. Fortunately, however, once you've taken care of the most complicated part, i.e. your immigration papers, the rest should be plain sailing, especially when it comes to opening a bank account.
Do you need to be in Canada to open an account?
You don't need to be in Canada to open an account, but that doesn't mean the process is going to be quick and easy. Opening a bank account in Canada from abroad can be a laborious task, and it will involve a number of phone calls.
The first call you'll need to make is to the bank that you'd like to open an account with, so that you can let them know of your intentions. During this call, you'll discuss your immigration status (for example, whether you're a permanent resident or a temporary resident on a study or work visa) and what type of account you'd like to open.
You won't be able to open the account there and then. Instead, you'll need to wait for a call-back from the bank, which usually takes a few days. On that call, you will speak with the account-opening team, who will guide you through the process as it happens. At this point, you will need to ensure that your immigration papers are in order, as you won't be able to open a bank account without them.
The process can take up to a week, sometimes longer, and it isn't always straightforward. In most cases, even if the account is opened online, you'll still need to make an appointment and visit your local branch once you're in Canada. Therefore, it can often be easier to wait until you have moved to Canada before you open a bank account.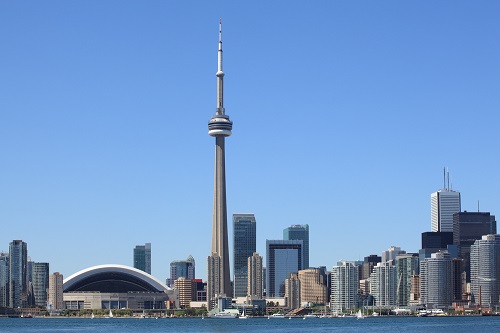 Opening a bank account in Canada from abroad can be a laborious task
What banks are available in Canada?
Which banks are available to you will depend upon where in Canada you are located. For example, if you're situated in a remote area, you may only have a few options. The good news is that most of the major banks in Canada have tailored product offerings for expats. These major banks are:
• Royal Bank of Canada
• Toronto-Dominion Bank
• Scotiabank
• Bank of Montreal
• Canadian Imperial Bank of Commerce
Each one of these banks has numerous types of accounts you can open. The most popular types are savings accounts and current accounts. Which type you choose will very much depend upon your financial needs whilst you are in the country. If you're new to Canada and are not sure what type of account you'll need, advisors at the bank will be able to help you narrow down your options. For inspiration, here are some of those tailored product offerings we mentioned earlier:
• The Royal Bank of Scotland offers two specialised accounts, the "Newcomers" package and the No Limit Banking account, which you can access whilst on a temporary visa
• TD Bank offers banking products for those who are new to Canada, including a fee-free (for six months) checking account and completely fee-free accounts for students
• Scotiabank offers an account that waives its monthly handling fee if you keep 2,500 CAD in the account at all times
• The Bank of Montreal has a package that covers workers, students and business owners, providing a fee-free account with unlimited transactions for one year
You also have the option to open an international account. This can either be done through opening an international element to your existing bank, or by creating an account with banks such as HSBC, BNP Paribas, or Citibank. Bear in mind that these types of accounts can often be costly to maintain, as they're designed for high-net-worth individuals who bank in various currencies.
What documents are needed to open an account?
If you're moving to Canada as an expat, you'll need the following information in order to open a bank account:
• Your passport
• Proof of immigration status (for example, with immigration papers, your visa, a work or study permit, or a permanent residency card)
Some banks may also require further information, such as proof of address and/or credit history information. However, this varies between banks, so you'll need to check the exact requirements with your specific one. Most banks in Canada are open between the hours of 10 am and 4 pm. However, on Fridays, many branches stay open later, usually until about 6 pm.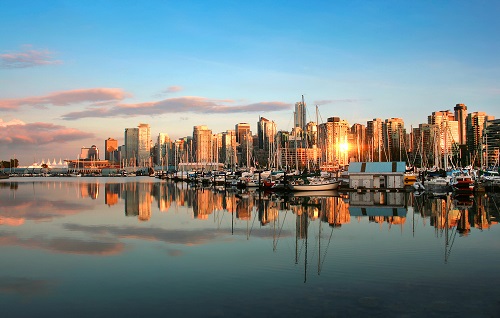 If you're moving to Canada as an expat, you'll need your passport and proof of your immigration status
What are the associated fees?
When opening an account, you may need to have finances that are readily available (for example, cash or money ready to transfer), as certain accounts require a deposit to be made to open the account. Outside of this, you may also face the following fees:
Monthly account fees
These tend to be applicable to many accounts as standard. However, they are often waived for students and pensioners, or if a minimum amount is always kept in the account.
Transaction fees
Each account will come with a set number of transactions that can be made each month free of charge. However, once this limit has been reached, fees will apply (usually around 1 CAD per transaction). The number of fee-free transactions you can make will depend upon your account, but if you pay a higher monthly account fee, you may be given unlimited transactions.
International transfer fees
Surprisingly, there are many banks that offer this service for free in Canada, especially to newcomers. However, there may still be other fees associated with international transfers, such as by the recipient's bank. It's also important to be aware of the exchange rate, so that you can ensure you're being given the standard rate. Sometimes companies don't take a fee upfront, but create profit by offering a weaker exchange rate to customers and then pocketing the difference.
ATM fees
If you're using an ATM that is owned by the bank you have an account with, then withdrawals will be free of charge. However, if you are using another bank's ATM, you may face a charge—usually between 1 and 2 CAD on local withdrawals, or the same plus a 2.5% commission when withdrawing internationally.
How much these fees cost will vary depending on which bank you are with and which type of account you hold, and many of them may not be applicable to you. For more information, you can ask an advisor or check the terms and conditions of your account.