Moving to a new house comes with a lot of strain and pressure, more so if you have set out to turn an old dilapidated building into your dream home. Many people dream of revamping an old farmhouse and turning it into a beautiful home. In Bulgaria, not only is the cost of rural property low, but labor is also cheap; a Bulgarian builder earns about a third of what a UK builder will ask for.It is important to ask the real estate agent about potential building costs of a property before finalizing a purchase. Through the agents' help, the local construction company can provide a quotation that will help you set the budget when making a decision. You can use what the agent gives you for guidance but remember to compare quotes from other contractors.
In terms of legal aspect of renovations, you need an approval of plans for anything more than a minor repair. The plans are sent to either the local authorities or chief architect for approval. Alongside the permission, you are required to give a rough estimate of the cost of work, a structural engineer's report and architectural drawings. The next step is to wait for the planning permission, which can take up to two months before approval.
When you are ready to hire a builder for renovation, word of mouth and recommendations are good ways to find a builder. Try to have a look at some of your builder's previous work before hiring. In areas such as Elhovo and Yambol, the amount of money spent on a home in 2011 was about €10,000, with offers as low as €5,000 being made. If you have a higher budget you can buy a place in an area such as Veliko Tarnovo, Varma, Bourgas, Plovdiv or Stara Zagora. The price of homes in these areas start range from €15,000 to €45,000. Bear in mind that there are areas in Bulgaria where renovation is not ideal due to a lack of both logistical requirements and communication technology.
Before renovation, ensure you have done a thorough investigation and have a realistic budget to work with. A property needs to be practical before you make changes. Consider if it has water, sewerage, and electricity. This information can be found at the local council.
It is important to get the permits and planning permissions before doing any building work. It would be disastrous to embark on a renovation of property only to find out that the local licenses do not allow any alterations.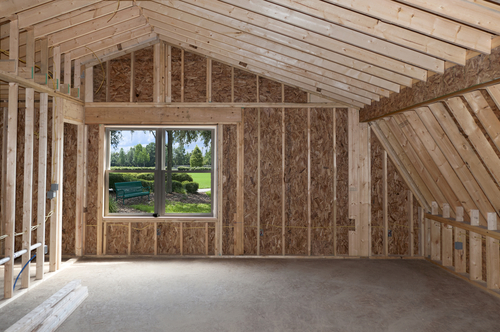 Make sure you have the necessary permissions before you begin
The biggest task is searching for the ideal property to restore. There are few experts in this field, so it is important to listen to experts in order to ensure a long-lasting, great renovation project. For people who have time to find and restore the property, this can be a fun venture and a learning experience. Create a checklist of things to look out for when selecting a property to renovate.
Bulgaria has a huge number of old crumbling buildings that seem to have the potential for renovations and repairs. However, do not be fooled by the first impressions. Some buildings in the country have been built without permission. This is why it is vital to work with a reputable company that has experience in repairs and renovations. The legal process as well as managing building repairs are both vital.
Builders in Bulgaria will charge you a low price, which sometimes leads to low-quality results. Many builders in rural areas do not have much experience in repairing old buildings. Builders often agree to do a job even if they don't have the necessary skills. This is why you should ask to see repairs and renovations that they have done in previous homes.
Property repairs and small building works on Bulgarian property often don't require permission. However, it is important to get a written translation of the contract between the client and builder. Working on old properties can turn out difficult if the property doesn't have adequate foundations. Pay attention to heating and other essential utilities, as these have a significant effect on the property resale value and on your comfort.
Renovating a rural property in Bulgaria is not a short-term project. Allow at least a year to manage the building project from beginning to end. During the winter it can be difficult to build, and at times the project tends to be rushed, which will have a long-term detrimental effect on the project. It is advisable to secure the property during winter and resume the works when spring comes around.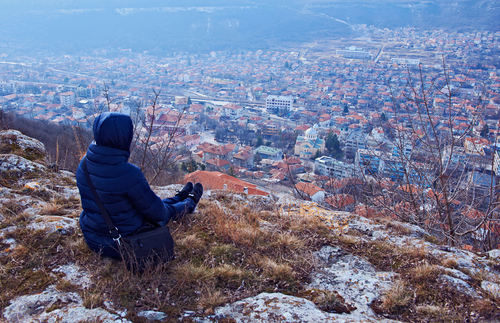 Make sure you know your new area year-round
An awareness of building management is important. Hiring the best building manager for a project is one of the biggest investments you can make in a renovation project. A good building manager will control the quantity and quality of the materials used. Regular reports on the progress of the building work are important to ensure that the property is a great future investment.
Architects in Bulgaria are well-trained and skillful. Many have acquired their skills and education from working overseas. In addition, many architects in Bulgaria have plenty of work thanks to the property boom experienced in the country. Be mindful of the type of property you hope to build, since most Bulgarian architects like building big. The vast room sizes can result in higher building cost than anticipated. It is a good idea to get architects to give a quotation before the building starts. Make a point to visit the architect's office to understand better the services they plan on providing.
Turning your plans into reality might seem more difficult than you pictured. However, hiring an architect will help you achieve the desired project though it will be difficult to cut costs and save money. It is recommended to ask the architect to come to the site so that he or she can give a quotation based on what they see. You may need to have a translator so that architect's terminology may be well explained.

Have you renovated a rural property? Share your experiences in the comments below, or answer the questions here to be featured in an interview!