As an expat, the quality of healthcare that you will find in Bulgaria will depend on whether you are accessing the public sector care or if you have taken out private health insurance, and in addition, which region of the country you are based in.The country spends around 4.2% of its GDP on healthcare and has around 1.8 doctors per 1,000 people. This is above the EU average, but that life expectancy is below the EU average, at 76 for women and under 70 for men: in part a legacy of poor healthcare management when Bulgaria was still part of the Soviet bloc.
According to the World Health Organization, the highest causes of death are cancer and circulatory diseases: deaths from the latter are the highest in the EU, comprising 4/5 of deaths, and reductions of the mortality rate due to cancer are also lower than elsewhere in Europe. The country also has a high rate of smoking. As an expat, you will not be part of these statistics, but they contribute to an overstretched and underfunded healthcare system overall.
Public healthcare in Bulgaria
Bulgaria has a long history of state healthcare, with the second oldest medical association in the world, after Britain. Public healthcare is now funded by compulsory health insurance contributions, taxes, and out-of-pocket payments, in addition to voluntary health insurance premiums, corporate payments, donations and other funding.
In the big urban areas, public healthcare is of a reasonably high standard but you might find relics of the Soviet system in more rural regions, and there is often a shortage of medical personnel once you get out of the cities.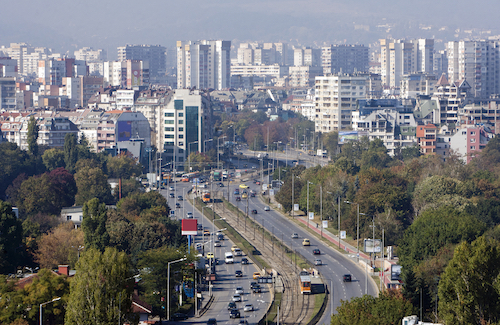 Urban areas generally have a high standard of healthcare
Sofia, Plovdiv and Trakia, among others, have university hospitals which undertake cutting-edge research. Sofia, Burgas and other cities have specialist centres for oncological care.
However, it has been asserted that the average Bulgarian has no confidence in public healthcare. Corruption, underfunding and bad practices have eroded the reputation of the Bulgarian healthcare system and this is why many expats choose to take out private health insurance.
A country profile report from the European Commission suggests that better allocation of resources in the country could improve efficiency, noting that Bulgaria spends most of its limited resources on pharmaceuticals and inpatient care. In 2015, its total health spending on pharmaceuticals and medical goods was 40%, the highest share in the EU and over twice the EU average.
The report also states that the inpatient care sector is comparably large as a share of total health spending (34% versus 29% in the EU), while the share of outpatient care spending (18%) is the smallest in the EU. A shift from inpatient care, which is costly, to outpatient care (for example, for treatment such as cataract surgery) and the overall strengthening of primary care, would prove beneficial to the healthcare system, the EC report suggests.
The national health insurance system will cover you for:
• primary outpatient care
• specialised outpatient care
• hospital treatment
• basic dental care
• diagnostic tests
• some medication
• gynaecological care
• vaccinations
• emergency care
• ambulance transport
Even if you do not have cover, you will also be entitled to:
• emergency care
• obstetric and gynaecological examinations and medical care for childbirth for uninsured women
• in-patient psychological care
• transplantation of organs, tissues and cells
• mandatory treatment and/or mandatory isolation
• expert assessments of the type and degree of long-term incapacity to work
• medical transport
• assisted reproduction
Private healthcare in Bulgaria
The private healthcare system is growing, with around 8000 big modern clinics across the country, particularly in the capital of Sofia, and Bulgaria has become a popular destination for health tourism, especially with regard to dental treatment and elective cosmetic surgery. Visitors report cost-effective treatment and modern facilities. Technology, treatment, and staff training are of a high standard in the private sector, which many doctors entered following the fall of communism. The Bulgarian Union for Spa Tourism estimates that around $5.4billion has been invested across the sector in recent years.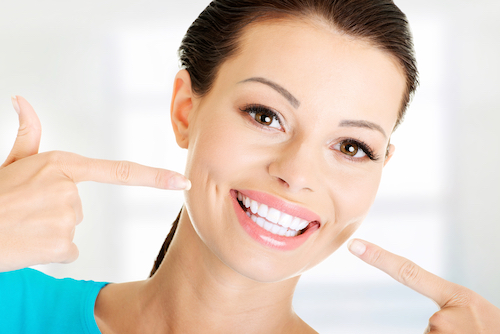 Bulgaria is a popular dental tourism destination
It is common to pay for optional extras to provide added comfort alongside your general healthcare. If you want to make an out-of-pocket payment to a GP, for example, in order to cut out a lengthy wait in the queue, this is likely to cost around BGN 20.
An initial doctor's consultation at the big Acibadem City Clinic, Tokuda Hospital, in Sofia is quoted at around €30. Lab work and medical tests will cost extra.
For cosmetic surgery such as breast enhancements, you will be charged around €2,500 and a face lift will cost around €1,200. Bulgarian dental prices are also competitive in the private sector, starting at €10 for very basic treatment.
Many more medical personnel in private practice speak English than their public-sector counterparts.
Would you like to share your experience of life abroad with other readers? Answer the questions here to be featured in an interview!