Cyprus has recently overhauled its healthcare system to establish a national health service, known as Gesy, and thus has also changed the system for applying for prescriptions.The medications which you will be able to buy, and the amount that you are charged for them, will depend on whether:
• you are covered by Gesy
• you are covered by private health insurance
• you are paying out-of-pocket for over the counter medication
How does the national health insurance system work?
As an expat, you will need to register first with the Ministry for the Interior to set your residency in motion, and then sign up for state medical insurance, whereupon you will receive a card.
Under these new regulations, in order to be eligible for healthcare, those in employment/self-employment and retirees will have to pay a compulsory contribution into the system. This was due to start in March 2019, and the percentage will rise again in 2020, when it is hoped that the system will be fully operational.
If you need to register with a doctor, Cyprusdoctors.com have a list of GPs in the Greek part of the island, including the main centres of Nicosia, Limassol, Larnaca, Famagusta and Paphos. In addition, knowyourdoctor.com also has listings covering GPs, dental practices, hospitals and clinics.
Will my prescriptions be covered under national insurance?
So far, over 1000 medications have been signed up to the list published by Gesy, and more are being added. Over 500 pharmacies initially registered with the new national scheme, so if you are covered by Gesy, you should not have too much trouble in accessing your prescription medication.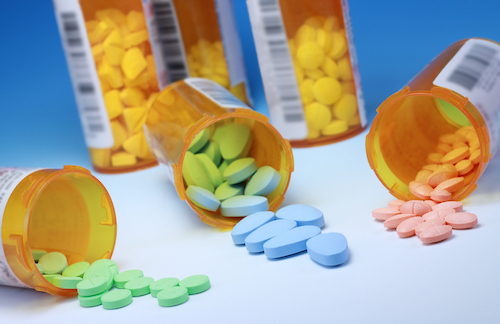 Many medications are already available under Gesy
Under the new system, you should be offered more than one choice of prescription: from the simplest supplement (around €1 per pack) on the lowest priced formulation, to a more expensive option, in which case you will only pay the difference in price: known as the "Contribution II". For example, if the formula that is offered to you under the national scheme costs €5 and the formulation that you prefer costs €8, then you'll only be charged €3.
There is a cap on prescription medication, which cannot exceed a maximum amount of €150 (or €75 for some beneficiary categories) per beneficiary and per annum: this is so that people who need healthcare services more often, for example those with chronic conditions, do not face steep prescription charges. If you have a chronic condition, your GP will be able to issue repetitive prescriptions valid for six months, so that you can visit the pharmacy to repeat your prescription without a further appointment with your GP.
You should be able to obtain your medication from the pharmacy of your choice. Note, however, that due to safety reasons and the need to provide specialised pharmaceutical services, some medications will only be dispensed by hospital pharmacies. The Gesy website says that a pharmacy can change a medicine only when the following two conditions are fulfilled:
• the medicine given by the pharmacist has the same active substance and pharmaceutical form with the one the doctor prescribed
• the medicine given by the pharmacist is the cheapest in its category and the beneficiary will need to pay only the co-payment.
If, for example, there are five different brand named drugs which are otherwise identical, and your doctor has not prescribed the cheapest, then the pharmacist may change the prescribed medicine with your approval and give you the cheapest one. Here, you will only pay the co-payment but not Contribution II.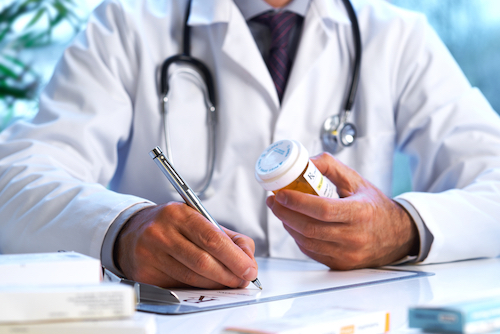 Your pharmacist might be able to switch your prescription to an equivalent cheaper one
You can also buy 'stamps' for costs for lab tests and medicines – these are vouchers from €.50 up to €10.00. You can get these from hospitals, medical centres or the post office.
If you don't have a Cypriot medical card or alternative means of cover you will be charged the full cost of a prescription.
Note that some expats have recently complained that, even though they are registered with Gesy, their prescription charges have actually increased, and they have been charged more than the previous cost for the same medication. The reason for this is not clear, but it is worth checking with your own GP to confirm exactly how much you will be paying for your medication.
Pharmacies in Cyprus are open from 9am until noon. Most close for a few hours and reopen from 3pm to 6pm or 7pm. Some may not open at all in the middle of the week.
If you are intending to bring your own medication to Cyprus, some prescribed medicines contain drugs that are controlled under the Misuse of Drugs legislation in the UK. This means that additional legal controls may apply to these medicines.
You may need a personal license to take controlled medicines abroad. Specific requirements also apply to:
• the information that you must take with you
• how you carry your controlled medicines
Overall, however, you should have little trouble in accessing your medication on the island, either prescribed or over the counter.
Would you like to share your experience of life abroad with other readers? Answer the questions here to be featured in an interview!