Buying a property is very appealing to many people who move to Canada, as it is a cost-effective long-term option and quite a straightforward process. Canada has a welcoming policy when it comes to home ownership, and its prices are good value for money compared to house prices globally. Canadians and non-residents have the same rights, without even requiring a physical presence. Owning a property in Canada does not grant any residency rights, however, and the immigration rules and visas still apply.Homes in Canada have become more affordable than ever, especially for those who are immigrating from a country which has a higher exchange rate, like the United Kingdom.
One expat left her life in England with her husband and two children, and moved to Canada. She was shocked at how fast she managed to purchase a large, family home with a lot less than she budgeted for. She claims it was a fun experience compared to a stressful time back in England when going through the same house hunting process. This expat managed to purchase a 6 bedroom, 4-bathroom property in Canada for less than $500,000 Canadian Dollars. This equates to under £300,000.
Along with the financial incentive, Canada also has great appeal because of the quality of life, especially with the typical four season climate. It is known to be one of the most ideal countries to immigrate to.
Where to move to
Deciding where to move and make a property investment is an exciting time. What area of Canada is ideal? Deciding the province in Canada is a crucial part of finding your ideal property; this is the first step to becoming a Canadian homeowner.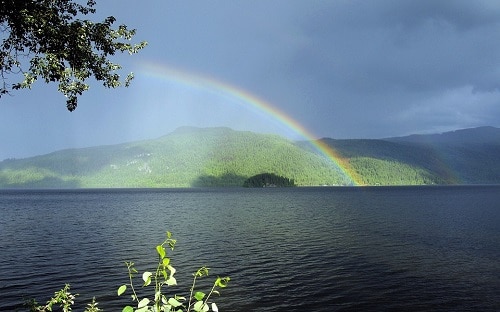 The seasonal climate is one of the things that attracts people to Canada
© werner22brigitte on Pixabay
Vancouver in British Colombia is a popular destination for expats. It is also one of the more expensive cities to buy properties. The province of Ontario seems to appeal to business minded people. Yet, there are a range of cities around the province of Ontario that offer more of a family-oriented environment. If a quieter family-based lifestyle is essential, then Montreal in Quebec is ideal. It is a large city with many small boroughs.
Once the step of finding the ideal location is complete, the second step is to find the dream home through a representative or by using online property portals. Properties are often advertised in newspapers and real estate magazines, but these do not have as many options.
Financial considerations
Depending on the residency status of the buyers, a non-resident can expect to have to pay up to 35% of the property cost upfront. 65% is then available through finance options and mortgages. It is best to have a discussion with a bank or a mortgage broker to find the best possible way of borrowing money for real estate.
In many ways, the mortgage system resembles the system used in the United Kingdom. Further factors should be considered in Canada, however. For example, when repayments cannot be met, Canadian lenders have the right to seize all the borrowers' assets too, not only the property.
The standard rates of a mortgage will remain the same for the first 5 years of a 25-year plan. After this period the rates can increase and the lender must make payments accordingly. The benefit of the Canadian system, though, is that there is flexibility. If the buyer decides to move home within the first five years, the mortgage can be applied to the new property and any excess can be taken out as a new loan.
Documentation for mortgages
For residents, a list of documentation will be required to support the application, but these vary between two types of employment. If the lender is a salaried individual, most mortgage brokers need incoming documents provingt this. For example, a recent payslip, an income tax return and a written letter of employment. For those who are self-employed, personal tax returns back dated for the past three years are required, as well as personal or business notices of assessment. Also, income statements, balance sheets, tax returns, credit reports and articles of incorporation may be required.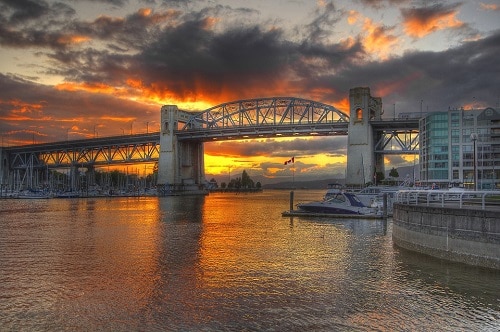 Vancouver is a popular expat destination
© Pexels
As standard, on top of all these documents you must present proof of identity and residency. Credit history, a valid bank account, property details and proof of available funds for the deposit are also needed.
Non-residents with good credit may benefit from applying for an international mortgage. There are mortgage brokers in Canada that would will lend to those non-residents buying in the country. The following supporting documents would need to be provided:
• Proof of identity: passports, utility bills or bank statements within the last 3 months
• Payslips and tax returns with proof of available deposit
• Recent bank statements and any transactions made in the past 2 months would help too.
To secure an international mortgage, open a Canadian or international bank account. This is for the monthly payment for taxes and bills to be deducted from.
Extra costs
When buying a property, it is important to factor in any extra costs. These can be up to 10% of the property value, depending on the province. In some provinces, buyers are required to pay 'land transfer tax' which is a form of sales tax on the property. For example, Vancouver has a 15% property transfer tax for non-citizens. There could also be a mortgage broker's fee, an appraisal fee, and surveying costs if the seller did not conduct one before selling.
Providing the perfect home has been chosen and a suitable mortgage solution has been secured, the estate agent will write a contract of sale and agreement. Once the document has been signed by the the buyer, the estate agent will present the contract to the seller's estate agent. The Canadian real estate lawyer will be notified for conveyancing of the mortgage. The transfer of funds between the two parties and legal registration of the property into the new owners' names will be carried out. The signed contract of sale and the purchase is then complete.
Have you bought a property in Canada? Share your experiences in the comments below, or answer the questions here to be featured in an interview!