Pets have been part of many families for decades now. Many have grown up with pets since their childhood; others have been treated to a pet after wishing for one. Often they are 'babies' to people who do not wish to have children. They are dependent on their owners to look out for their well-being and often travel with them wherever they go. Travelling with your dog or cat was something that holidaymakers did not deem possible in the past. However, with more pet friendly hotels than ever before, it has become more accessible, and moving abroad is no different. Whether it be a holiday or an expat relocation to the United Kingdom (UK), rest assured your pets can migrate with you.Entry Requirements
When travelling to the UK with a pet, there are a few entry requirements that need to be passed. Only then will the pet be granted access to the country from another European Union (EU) country. The UK also accept pets to be brought over from other countries outside the EU or returning to the UK from a listed country, which can be seen here.
The pet must be microchipped, or tattooed with an identification number tattoo completed before July 2011. Also, they must be vaccinated against rabies. The pet must be microchipped before the vaccination and can only travel for 21 days post-vaccination. The pet must have a valid passport; this can be obtained from your local vet. The pet must have also have been treated for tapeworm up to 5 days before travelling, unless you have a dog which is travelling from the exempt countries of Finland, Ireland, Malta or Norway. These requirements are very important, as your pet can be refused entry or put into quarantine for up to 4 months. Any extra charges will be billed to the owner.
The owner of the pet must also sign a declaration that the animal will not be sold and that there will not be a transfer of ownership.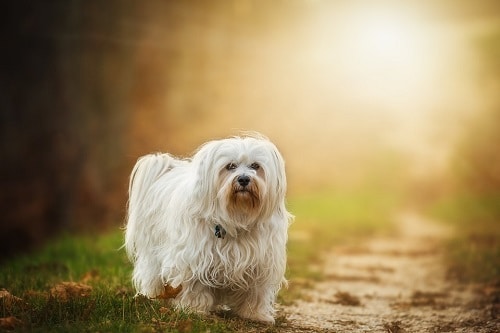 Dogs have the highest restrictions for entering the UK, so check before you travel
© buchsammy on Pixabay
There are no requirements for those bringing various other pets. Rodents, rabbits, birds, invertebrates, amphibians and reptiles have no restrictions in the UK. Rabbits and rodents being imported from outside of the EU must be kept in quarantine for up to 4 months and need a rabies import licence.
There is a rule against bringing more than 5 pets into the country at the same time, unless the pets are attending training, a competition, a show or a sporting event. If this is the case, all registration and event attendance evidence needs to given in writing. All the pets travelling must be over 6 months old and must abide by the travel entry requirements.
Getting a pet passport
As a part of the entry requirements, pets are required to either have a passport from an EU country or a country outside the EU, or be returning back to the UK from a listed country. Passports can normally be issued by your local vet or by the Animal and Plant Health Agency.
Along with a passport, you will also need supporting documents such as identity and vaccination records and any rabies blood test results. It is mandatory to check that the passport has all the following sections filled out by your vet prior to travelling:
• Details of ownership
• Description of animal
• Markings or identifying factors
Vaccinations, blood tests and tapeworm information should be up to date and signed by the vet issuing the passport.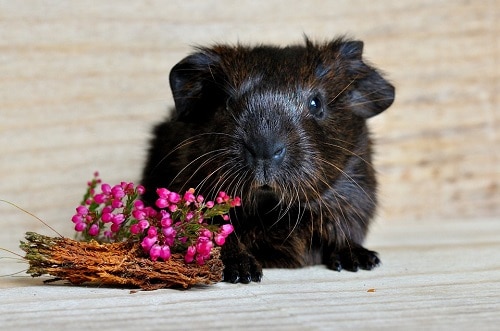 It is very important for many people to be able to bring pets with them
© Pezibear on Pixabay
If your pet is not able to get a passport or resides in a country where passports are not issued, a third country veterinary certificate along with the supporting documents required would suffice. This certificate can be exchanged for a passport if the pet is in the EU. This is also the case if the pet requires a rabies booster, or will be travelling through the EU after the certificate expires.
Microchips and vaccines
The pet must be microchipped before receiving a rabies vaccine, otherwise it must be vaccinated again. The pet must be microchipped by a vet or veterinary nurse. It is important for the microchip to have the pet's passport number or third country veterinary certificate number. Airlines and transport companies will read the microchip during check-in. Therefore, it is important that the chip is functional, or the animal could be denied entry or returned back to its country of origin.
Approved routes and modes of transport
Before travelling, it is important to check the possible modes of transport to your destination. Some transport companies or airlines will only transport animals at certain times of the year. Listed here are the commercial, chartered airlines and airports that can receive transported pets.
Finding Pet-Friendly Accommodation
Once the destination has been chosen and everything is set for the migration, it is a good idea to search for pet friendly accommodation before arriving. Starting to search 6-8 weeks before migrating gives you the chance to find something suitable. You may need to be more flexible with your own requirements as it can be a little more difficult to rent somewhere that allows pets.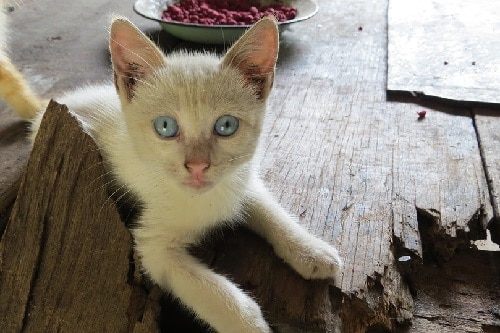 Landlords may require an extra deposit for pets
© deltreehd on Pixabay
It is always helpful to have a reference from a previous landlord that has allowed your pet to stay. This reassures any potential landlord that your pet is not going to damage the property. Offering a higher deposit, if possible, can encourage a landlord to be more accepting. This ensures any potential damages will be covered as they can be deducted from the deposit. It would also be a good idea to offer to pay for the property to be professionally cleaned on departure. Often landlords worry about fleas, pet hairs and dirty carpets.
Ensure that the landlord provides a written agreement allowing your pet to live in the property. This will prevent any future problems from arising. Many property sites such as Zoopla, Open Rent, Easy Property, and Spare Room have options to tick 'Pets Allowed'. This ensures that only the most suitable properties show up. If finding a property before arriving to the destination proves difficult, then you may need to stay in a bed & breakfast or hotel for a while. Sites such as We Accept Pets advertise bed & breakfasts or hotels that accept pets. Otherwise, using a cattery or boarding kennels can be a good solution until a more permanent home is found.
Have you moved to the UK with pets? Share your experiences in the comments below!