Leaving your hometown or country often causes relationships and friendships to break up. Pursuing a move to new destination that has only ever been a dream before is a bittersweet time – you are sad to leave people behind, but there are also many new memories and adventures on the horizon. Settling into a new destination can take some time. Often, work and other commitments can cause love lives to be neglected. Eventually, the desire for human interaction becomes a lot more apparent, whether it be in the form of making new friends or finding a potential life partner.When the latter becomes a priority, there are many ways of going about it. Many people today use internet based applications to find their next relationship. There are many apps that can be used to interact with potential candidates. Going on a date and meeting someone who did not match their description may seem like a waste of an evening, especially when you have a busy schedule. Sometimes the traditional way of meeting someone face to face is the most beneficial and time-effective method. Speed dating is often a lot of fun and an excellent way to meet lots of new people. It gauges new interest, and helps to see if there is an instant spark.
Types of speed dating events
There are many speed dating events that happen across London. Think about what the ideal partner would be like, because there is a dating event for all kinds of people. Is the perfect person culture/religion focused? There are fantastic Muslim only, Christian only, or other religious dating events. If religion is not such an important factor but job title and status is, there are speed dating events for that too. These events are focused on high flyers and goal driven people.
There are speed dating events that focus on different age ratios, for example, older to younger. There is also a range of events for all sexualities.
Not everyone likes to sit across from someone and talk about their lives to a complete stranger. There are other ways to incorporate the speed dating experience in a more fun and less awkward way. Try board games, wine tasting or even cooking class speed dating. You can find the ideal likeminded person in more than one way.
Raise a glass and begin the search for the love of your life.
What happens during a speed dating event?
Attending a speed dating event in a new country can be quite daunting as an expat. It helps to know how the average speed dating event works. Most of them will start with a registration process, whereby you provide your details and basic information.
Once everyone has completed the speed dating registration, each candidate is set up with a random partner for around 5-10 minutes. Each individual will use this time to make conversation and share details about themselves. Then they will move on to the next seat and match with another candidate. After 45 minutes to 1 hour there is a break where drinks and snacks are served. This gives the first opportunity to talk further with any of the individuals who were of interest.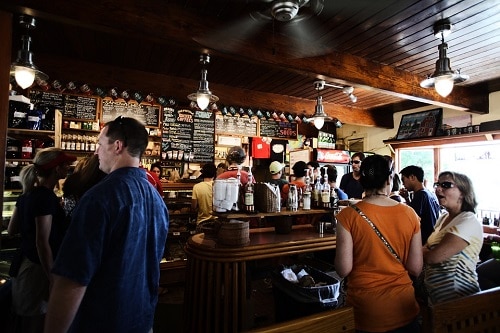 Following the initial conversations, there is time to mingle with the group
© Unsplash
The second round of speed dating then commences and the same process continues. Once the speed dating session is complete and everyone has spoken to each other, the post-event socialising commences. This allows candidates to talk with those they were interested in and want to get to know further. It may even lead to an arrangement of a first date. Often, these events will be hosted in bars around London. This allows a comfortable and social environment to relax and encourage conversation post-event.
Tips for a first time speed-dater
Going to an event like speed dating can be quite daunting. You might find yourself wishing you had a friend going around with you to each potential candidate. Rest assured that you are not alone in this situation; many others will be wishing the same thing – so there is something you have in common already!
Dress to impress, especially as first impressions count when there is a matter of minutes to talk to each potential candidate. Going to a speed dating event allows the experience of 20-30 dates in a matter of a few hours. Dressing up and feeling attractive also helps with self-confidence and how you come across to other candidates. Be the one that most people cannot wait to have their turn to interact with.
Like a job interview, arriving early is the best way to go about speed dating. It will allow the venue to be scoped out, those anxious nerves to settle and the registration process to be completed before everyone starts to arrive. It also allows time to get to know the hosts for the night and ask any questions about the event. Hosts are the best people to point you in the right direction of a potential candidate, as they often see regular individuals attending these events.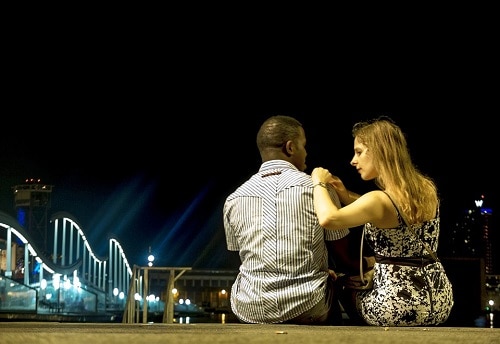 Meeting someone at a speed dating event can lead to further dates
© 27707 on Pixabay
Be sure to reset the conversation for every mini date. Go in with an open mind and do not be afraid to repeat any discussions from previous dates. Each date will be unique in its own way, so try not to have preconceptions of the next one based on the previous one.
You could try making notes about each candidate, with pros and cons. What was there to like about them? What was attractive about them? Keeping track of everyone's names is very important, otherwise post-event socialising can become awkward!
Most of all though, have fun. Speed dating for an expat is a great way to meet new people, whether they blossom into relationships or remain acquaintances. It is also a delightful way to experience new bars and explore different parts of London.
Have you speed dated as an expat in London? Are there any events you'd specifically recommend? Let us know in the comments!