Moving to Canada is perfect for entrepreneurs who are looking to get into the business industry. It is known to be one of the most favourable countries due to the ease of doing business there. In order to successfully open a business in Canada, it is a requirement to have a permanent residence permit or citizenship, unless you are going into partnership with a Canadian resident.If you already have an established business, it is straightfoward to move it to Canada. This just requires a business registration process in each province in which it will be registered. However, each province has its own unique registration procedure. Business registration will incur a general fee and then extra fees for the extra-provincial registration. Extra-provincial registration is when an existing business is operating in a different country and is branching out into Canada.
For example, if the business is currently operating in England and the same business wanted to expand into British Colombia, then it will require the extra-provincial registration. The rules of extra-provincial registration state that an 'Agent for Service' is required. This person must be a minimum of 18 years of age and reside in the province of choice. If the business is being registered in many provinces, then each must be registered individually.
If you do not have an existing business but wish to open a business in Canada, there are many ways of going about it.
Immigrating to Canada
You can apply to be a business expat, which gives you the right to residency and to open your business. There are two types of business applications, one that is a start up visa for entrepreneurs and the other for self-employed people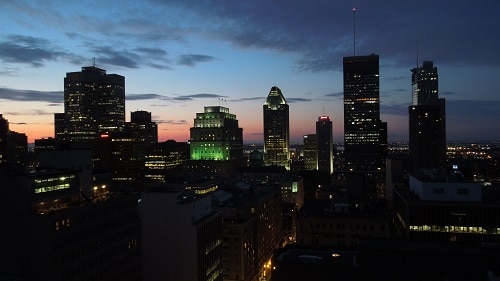 © Stéphane Milot
The self-employed visa is for those who have relevant experience, intend and are able to be self-employed in Canada, and can contribute to Canada's economy in one of the required areas. The start up visa is aimed at those that are skilled and have the potential to innovate in the business sector in Canada. New businesses also open up more jobs for Canadians, which is a benefit to their employment statistics.
Many entrepreneurs will submit their business idea in the hope of getting support from Canada to immigrate and bring their business idea to life. The self-employed visa brings people who are registered as self-employed into Canada, however they must have experience in cultural activities or athletics and make a contribution to these factors in the lives of Canadians. Otherwise, they must have experience in farm management and intend to or buy land and manage a farm in Canada. All candidates will be assessed on selection criteria of experience, education, age, language abilities and adaptability.
Starting a business outside of Canada
It is not necessary to live in Canada in order to open a business, there are other means and ways to do it. There is a method of starting a partnership or a corporation with one or more Canadian residents or expats.
If you are setting up a business in a specific province, you will need to carry out any procedures required there. However, if you are setting up a corporation that will operate across multiple areas, it is important to decide whether you will incorporate it federally or provincially.
If the federal incorporation is chosen, it will provide the company more business name protection and larger rights to carry on business activities. This means your company will be able to trade across Canada, even if another company is using a similar name in the same province. However, provincially that is not the case and there is no name protection outside of the province. Therefore, if you wish to run your business in a particular area or province where another business already has the same company name, you will not be able to open and register your business there.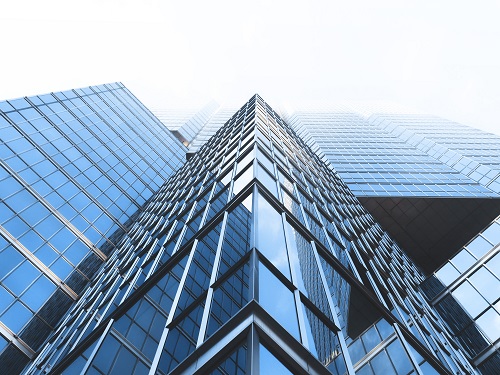 © Patrick Tomasso
A federal incorporation also allows a company to have global recognition due to a certain cachet that provincial registration does not have. Although there are many benefits to having a federal incorporation, it requires a larger financial fund and more time. If the federal route has been decided, the business must be registered in every province in which business will be carried out. There is also extra paperwork that needs to be completed every year to comply with corporate filings by the provincial corporation's branch, and this must be completed in every province as necessary. The cost for filing a federal incorporation is around $200 Canadian Dollars online and $250 Canadian Dollars if filed using other means. There is also a fee of $75 Canadian Dollars for every name search, along with multi-provincial registration fees and any paperwork required.
Federal incorporation is beneficial if the business will be run internationally, for example where the business owner is not residing in Canada and is running the business through a Canadian partner. It has great name protection benefits. However, if the business will be operating in one Canadian province, then incorporating the business provincially would probably be more beneficial.
Once the legal structure has been set up and the company registration has been completed, the company must be registered with a local tax office as an employer before any employees can be hired. In some cases, the business owner must register by telephone or in person.
As a business owner it is important to ensure the company meets the Canadian labour policies and regulations, such as minimum wage requirements, and staff equality policies.
Have you run a business in Canada? Share your thoughts in the comments, or fill in the questions here to be featured in an Expat Experience interview!