What Quality Of Healthcare Can You Expect In The Cayman Islands?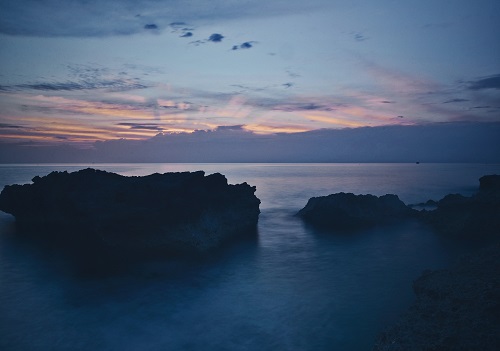 The Cayman Islands has an estimated population of around 61,559 people, comprising over 100 different nationalities, and there are more registered businesses than people. The majority of the population reside on the largest of the three islands, Grand Cayman. In 2003, the Cayman Islands became the first country in the world to mandate health insurance for all residents.Despite its small size, the Cayman Islands is a popular destination, and there are a number of reasons for this. One attraction is that it does not impose any corporation taxes on businesses, nor any personal taxes on its residents. Instead, the government makes its money via indirect taxes, such as import levies.
Another appealing aspect of the Cayman Islands is its exceptional healthcare. The Cayman Islands is committed to having a health system that ensures access to the highest-quality care at an affordable and sustainable cost for all of its residents. The high standard of healthcare in the Cayman Islands has also led to a booming medical tourism industry.
Facilities
A look at the medical facilities in the Cayman Islands, including hospitals, healthcare centres, and pharmacies.
The Cayman Islands has three fully equipped hospitals, as well as some 26 healthcare practices and around 200 other healthcare facilities, including pharmacies, laboratories, and clinics. There are over 400 registered practitioners working on the islands.
The Cayman Islands Hospital (also known as the George Town Hospital or "GT" Hospital) is responsible for managing all the crucial medical emergencies across the three islands. It is a modern, 124-bed hospital, spread over 139,066 square feet, and it is the principal healthcare facility in the country.
The two other hospitals, CTMH Doctors Hospital (formerly the Chrissie Tomlinson Memorial Hospital) and Health City Hospital, also offer a broad spectrum of high-quality services. The private medical facility known as Health City Hospital has an intensive care unit that meets the global standards of a Level 3 trauma centre. Health City has also announced plans to open the region's only multi-million dollar cancer centre.
You can find a list of general practitioners in the Cayman Islands on CaymanResident.com. For a list of the current health centres and services, click here.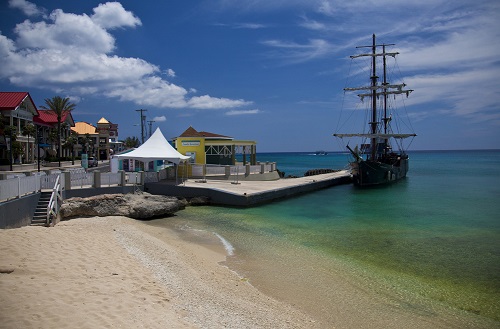 The Cayman Islands has three fully equipped hospitals
Mental health
A look at mental health and mental health facilities in the Cayman Islands.
In 2013, the Mental Health Law was amended, in order to provide better care and support for those struggling with mental illness and psychiatric disorders. A Mental Health Commission, which is responsible for protecting the rights of patients, has recently been established in the Cayman Islands. It provides support and advocacy for people living with mental illness and their families, and it promotes wider education on mental health legislation.
The completion of a long-term mental health residential facility was put on hold and re-opened for bidding in 2019. It was originally hoped that the facility would be completed in early 2020. Sadly, this has not happened, but the requirement is still there. The chairman of the Cayman Islands Mental Health Commission has made statements that the short-term mental health unit at Cayman Islands Hospital has often not been able to handle the volume of patients.
Special requirements
Specialist medical care and/or medical apparatus available in the Cayman Islands.
There is a recompression chamber available at the Cayman Islands hospital on Grand Cayman, as well as hyperbaric oxygen therapy. There is also a hyperbaric unit at Faith Hospital in Cayman Brac. Healthcare in the Cayman Islands has an excellent reputation for cardiac surgery, chemotherapy, hospice care and nursing, and orthopaedics.
Technology
A look at the medical technology available in the facilities on the Cayman Islands.
The islands are home to some impressive medical technology, especially considering their size. The Cayman forensic laboratory has received international acclaim for its toxicology testing, advanced radiology services, computerised tomography (CTs), "no squeeze" digital mammograms, 3.0 Tesla MRI machine, 3D and 4D ultrasounds, echocardiography, and GI endoscopy.
In 2019, the Health Services Authority (HSA) confirmed a ground-breaking meniscus transplant surgery on a local patient and the islands' first 3D Stereotactic Vacuum Assisted Breast Biopsy. Health City Hospital on Grand Cayman is JCI accredited and houses advanced healthcare technologies, including sophisticated cardiac diagnostic tests and imaging equipment.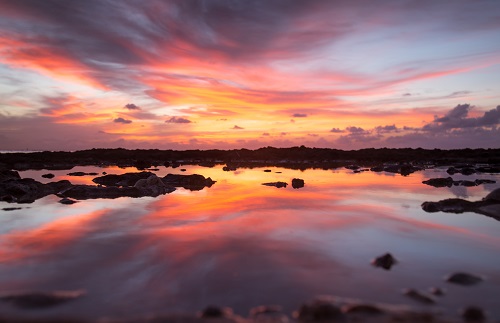 The Cayman Islands is home to some impressive medical technology
Medical tourism
A brief overview of the increase in medical tourism in the Cayman Islands.
Medical tourism in the Cayman Islands continues to see an upwards curve in popularity, as consumers flock there from all over the world (but in particular, from North America) to receive high-quality yet low-cost treatment. Chandy Abraham, CEO and head of medical services at Health City Cayman Islands, stated that "more savvy patients and employers as well as insurance networks are starting to consider medical treatments and procedures abroad."
Many patients are drawn to the Cayman Islands for the high qualifications of the medical staff and for the advanced technology that costs a fraction of what it does in their home countries. In addition, the waiting periods for treatments are a lot shorter.
Some resources suggest that cardiac surgery in the Cayman Islands costs on average just 2% of what it does in the United States. The standard of care is considered extremely high, even by international standards, and, according to many reviews online, the customer service is often much better than in other countries.
Surgeon and entrepreneur Dr. Devi Shetty believes that the Cayman Islands is set to be the next big thing in medical tourism. The philanthropist, who has successful founded a chain of 21 hospitals in India, said about his Caymanian facility (Health City) and the possibility of expansion/increased demand:
"Our greatest advantage is we envisaged huge growth from day one. That is the reason why, when the hospital project was planned, everyone thought we may buy an acre. We bought 60 acres of land because we believe this will become massive and go up to a huge number of beds. We have no geography or manpower limitations."
Latest Videos
Starting A Cohousing Community In Greece
Moving To The Netherlands On The DAFT Visa
This error message is only visible to WordPress admins
Important: No API Key Entered.
Many features are not available without adding an API Key. Please go to the YouTube Feed settings page to add an API key after following these instructions.
Latest Articles