Note: This article assumes a normal state of affairs in China and cannot predict future developments concerning the COVID-19 coronavirus. As long as the coronavirus crisis continues, always check official government guidance before travelling.
China has a national healthcare system, but the healthcare provided varies significantly in terms of cost, quality, and accessibility to foreign residents. In principle, everyone, including expats, can choose between: the public system, which is the cheapest option; VIP wards in public hospitals, which are a halfway house between public and private; and purely private healthcare, the most expensive option, as it is not supported at all by the state system. In practice, most Westerners opt to go private, as this is the only way to access healthcare commensurate with what they are accustomed to back home.
Public or private
If using a local hospital, then the state may pay for the treatment you actually receive, but not other costs, such as transportation to the hospital, even in an emergency. Most public hospitals don't provide items such as bed linen or nightwear, so you must bring these in with you. They also don't provide food for patients; if you are staying for any length of time, your family is expected to bring you meals.
Local state hospitals will often not accept payment from an international insurer. This applies even if you are using a private VIP ward. You will therefore need to pay for your treatment in full, up front, in cash (not card), and claim the expense back from your insurer. It is up to you to check in advance that your policy covers the treatment you will be getting, and the amount of reimbursement that you will be due.
Most Chinese residents can simply walk into a hospital, register on the spot and make an appointment. You can request 'regular care' for free, or an expedited 'special care' for 300 yuan. Either way, the appointment might not be for any time soon. Therefore you may find some people queuing up to buy appointments and sell them on. If you are tempted to use this trade, you may get quicker service, but you may also have to pay up to 4,500 yuan. It is also, at best, only semi-legal.
Private hospitals, for a price, are more likely to avoid any of these drawbacks. They are also more likely to have English-speaking medical staff, whose standard of care during your stay will be much closer to what Westerners are accustomed to back home. The average cost of a stay in an international hospital is 150,000 yuan.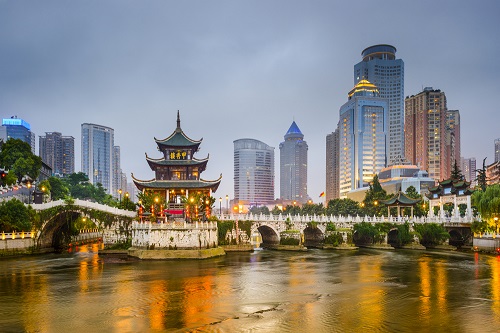 Most Chinese residents can simply walk into a hospital, register on the spot and make an appointment.
Typical costs
The market is so competitive and variable that only average costs can helpfully be provided.
Anywhere in China, you can see a doctor for a simple consultation for around 80 yuan (public hospital) or 1,000 to 2,500 yuan (private). However, procedures cost more. Always make sure you know the full costs involved, and whether they are for the treatment alone or for the whole package of consultation, surgery, and hospital and doctor's fees.
One night's stay in a hospital will cost, on average, 50 yuan (public), between 2,000 and 4,000 yuan (public VIP ward), or between 4,000 and 6,000 yuan (private). The variable figures depend on the relative size and wealth of the city where the hospital is located.
A stay in the vascular surgery ward would average around 3,600 yuan per night.
Costs for orthopaedic surgery are highly variable, and depend not only on the location of the hospital, but also on the nature of the work required and the complexity of the treatment. Assume you will be charged not less than 90,000 yuan.
A kidney transplant averages around 42,000 yuan, and a liver transplant around 280,000 yuan. Organs are generally about 30% cheaper than in other countries, but demand far outstrips supply. Note that, given the demand from native Chinese people, transplants for foreigners are highly discouraged. Note also that a common source of organs is executed criminals.
Childbirth
The cost of giving birth varies widely depending on the region you are in, the hospital you are using, the ward you are in, and whether you choose natural birth or a caesarean. The average cost in a public hospital is between 2,000 and 10,000 yuan. Private hospital costs begin around 50,000 yuan and can very well go over 100,000 yuan with everything included.
Public healthcare will cover most maternity expenses, but you must still pay up front, in cash, before claiming reimbursement. Be sure to get a receipt for every bill you are required to pay. If you are using private healthcare, make sure that your insurance covers maternity care.
See also the points above about staying in hospital using the public system. As well as bed linen and bed clothes, you will have to bring in your own childbirth-specific items such as breast pads, nappies and baby wipes.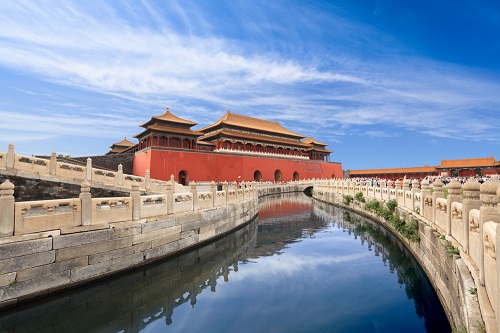 In China, public healthcare will cover most maternity expenses, but you must still pay up front, in cash, before claiming reimbursement.
Drugs
The cost of pharmaceuticals in China is currently under serious revision. Until recently, China has suffered from over-inflated mark-up of prescription prices, such that the best way to calculate the costs of drugs is by the number of days' wages they would cost a patient, even for common conditions like asthma (0.2 days), depression (0.6 days) and hypertension (1.7 days).
However, a government initiative to eliminate mark-up and reflect true costs is currently working to bring these down, with reductions expected of 60% or more for drugs on the reimbursement list (i.e. those drugs whose costs can be claimed back from public insurance).
The reimbursement list is managed by the National Healthcare Security Administration. It is therefore advisable to check with your doctor that the drugs you are to be treated with are on this list.
Dental care
See the article 'Dental And Ophthalmic Care In China' for more on this topic.
General dental treatment – check-ups, fillings, descaling etc. – will cost from 300 to 700 yuan. Note that dental anaesthetic is not a given and you may have to pay 30 yuan for this on top of the rest.
Wisdom tooth extraction costs around 1,000 yuan.
Root canal work can cost from 500 to 2,000 yuan.
Dental implants cost from 7,800 to 23,000 yuan.
Dentistry may be cheaper with vouchers. Voucher-based websites, such as Meituan.com and Nuomi.com, operate along the same lines as Groupon.com, and offer vouchers for all kinds of things, including dental care. However, they are all usually in Chinese, so an interpreter may be required.