China can be a challenging place in which to work and live. If you are an expat in the country, it is important to take care of your mental health. Please read on for tips on how best to do this, as well as for more general information about mental health in China.Mental health disorders are estimated to account for around 13% of the disease burden in China. In 2017, the World Health Organisation (WHO) reported that 54 million Chinese citizens suffered from depression, which is around 4.2% of the country's population. The medical journal The Lancet had previously reported, in 2012, that approximately 173 million Chinese citizens were estimated to have diagnosable mental illnesses. Of these, only 15 million sought treatment. The Lancet's study also found that, on average, China only had one psychiatrist for every 83,000 people – this is around one-twelfth of the ratio in the US.
The Chinese government is developing a series of policies to address the problem, and is currently overhauling the mental health system. The Mental Health Law of the People's Republic of China, the nation's first mental health–related law, was implemented in 2013 and updated in 2018. The National Planning Guideline for the Healthcare Service System (2015–2020) also contains outlined provision for mental health services, including the general improvement of mental health services and systems and the dissemination of mental health education. The plan aimed to have achieved the licensing of a much-needed 40,000 psychiatrists by 2020.
The law states that psychological counsellors are not authorised to perform psychotherapy or diagnose or treat mental health issues. They are allowed only to perform counselling. The diagnosis and treatment of mental disorders is the responsibility of psychological therapists and psychiatrists.
There are other measures. For example, the upcoming 'China Brain Project' is being implemented to improve treatment of some mental disorders, such as autism, depression and dementia. However, China lags behind much of the developed world in its recognition of mental health issues, particularly anxiety, depression and substance abuse, and treatment is also less advanced than it could be.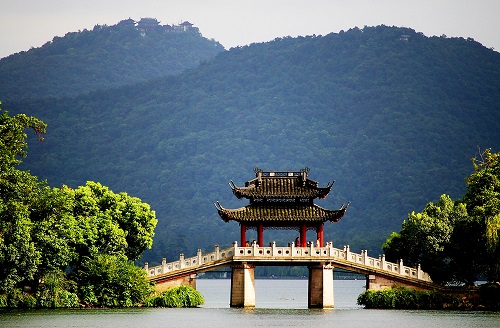 In China, the law states that psychological counsellors are not authorised to diagnose or treat mental health disorders, which instead must be done by psychological therapists and psychiatrists.
Experts say that there is limited financial investment in public healthcare, including mental health treatment. The number of psychiatric beds in China is limited as well, with fewer beds for mental health patients than in high income countries. In addition, the distribution of China's mental health resources is unbalanced between rural and urban areas. Numbers of mental health personnel in grassroots medical institutions are relatively low and most of these personnel are part-time.
Part of this lack in diagnosis and treatment is political – a legacy of Maoist times, when to be seen as depressed was to be regarded as a traitor. There is still a stigma attached to mental health and, in comparison to Western nations, views of mental health conditions are somewhat old-fashioned. However, the Chinese government is aware that a problem exists and, as outlined above, is taking measures to make improvements.
As an expat in China, therefore, you would be sensible to take precautions, which do not depend on the public healthcare system, to safeguard your mental health. You will find some facilities available, such as the Wenzhou Kangning Hospital, China's largest private mental health care hospital. Treatment combines psychiatric treatments with psychological counselling.
Your GP will also be able to recommend a counsellor, and mental health counselling can be accessed in schools, corporations and communities as well as in private practices. Mental health provision is considered to be better in the north and east of China than in the southwest and northwest. It is estimated that there are around 700 counselling institutions. Around 34 communities in the Haidian District of Beijing now include psychological counselling under national medical insurance.
Since there is still a stigma about seeking treatment publicly among Chinese citizens, a thriving internet provision has developed, with internet platforms such as jiandanxinli. This has over 100,000 registered users and allows mental health service providers, counsellors, and psychiatrists to connect with potential clients.
A single one-on-one counselling session in person will cost on average between RMB 300 (US$47) and RMB 700 (US$110) per hour. A night in Kangning Hospital ranges from RMB 400 to RMB 800 per night; the average cost of a stay is between RMB 12,000 and RMB 15,000.
Some mental healthcare providers are working with private insurance companies to create insurance that covers the cost of psychological counselling. If you are signed up with a private provider, it is worth checking to see if your policy covers mental health care, especially if you are aware that you suffer from a mental health condition.
Some private employers have their own in-house provision for mental health. For example, Foxconn reportedly offers 24-hour hotlines and suicide prevention counselling. Check with your employer to see whether they offer something similar.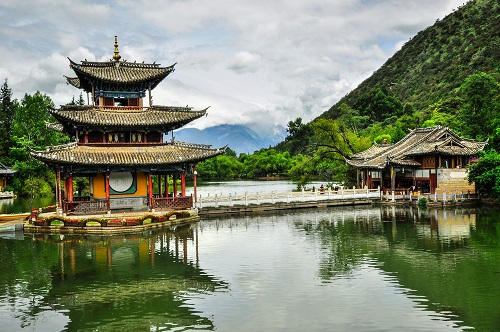 Some private employers in China have their own in-house provision for mental health, such as Foxconn, who reportedly offers 24-hour hotlines and suicide prevention counselling.
You are advised to seek assistance in the private sector, as experts in psychiatric health are of the opinion that China's public system is not capable of coping with the scope of the problem. Wenzhou Kangning currently has seven associated centres across China, along with affiliations with another six hospitals. These provide beds for around 2,000 patients and treat mental health conditions ranging from schizophrenia to insomnia.
Check with your GP and local pharmacist to see if your specific psychiatric medication is available, as regulations have been tightening. Obtaining medication from Hong Kong, or via e-pharmacy provision, is also a possibility.
In addition, you may choose to access traditional Chinese medicine (TCM). Herbal remedies can be helpful in the treatment of some mental health disorders. Practices such as Tai Chi can also assist in promoting overall health, as well as treatments such as acupuncture. These practices may be helpful in maintaining the balance of your health, rather than in treating serious mental health disorders.