India is a fascinating place, but living and working there can be challenging. Western expats report high levels of culture shock, due in part to witnessing the extent of poverty in the country. As well as this, the labyrinthine Indian bureaucracy and the overcrowding in the cities can make India feel a little overwhelming. It is therefore important, when visiting India, to protect your mental health, which we will look at below.Mental illness accounts for a high percentage of the disease burden in India. Around 197 million people are estimated to have mental illnesses in the country, including 45 million with depression and a similar number suffering from anxiety-related disorders.
The Lancet, a medical journal, reports that one in seven Indian citizens were affected by mental illness in 2017. The World Health Organisation (WHO) puts this figure even higher, suggesting that one in five Indian citizens suffer from depression. They also note that substantial variations exist between states relating to the burden from different mental illnesses. The WHO predicts that by 2020 around 20% of the Indian population will suffer from mental health conditions, and that the country is undergoing a mental health emergency, which will cost the economy more than $1tn in lost productivity over the 2020s.
There is still a stigma around mental health in the country. Although many Indians demonstrate an awareness of mental health, it is often viewed negatively. This means that take-up of mental health provision among Indian citizens can be low. As an expat, you may find issues with your workplace should you suffer from a mental health condition, although some Indian companies will demonstrate understanding.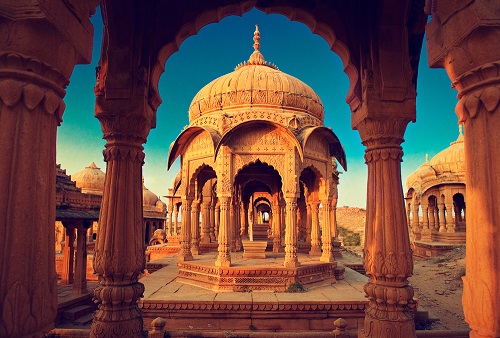 There is still a stigma around mental health in India, so if you are an expat working there and you suffer from a mental health condition, you may find issues in the workplace .
The WHO reports that the treatment gap – defined as the prevalence of mental illnesses versus the percentage of patients that get treatment – is currently over 70%, fuelled by a lack of personnel, poorly trained staff and a lack of state funding. The country has less than 4,000 mental health professionals, fewer than two psychiatrists for every 100,000 people, and it is clear that there is still a considerable disparity between the number of people needing treatment and the medical help available. In the public healthcare system, patients often end up seeing a psychiatrist for only a minute or two.
The new Mental Healthcare Act 2017 mandates that every citizen has the right to adequate treatment and says that insurance companies must cover mental health services. A number of non-governmental organisations (NGOs) have been established to try to address the crisis in rural areas, for those who have to travel miles to see a psychiatrist or who have simply given up on the public provision for mental illness. Sangath in Goa, Mata Jai Kaur in Rajasthan and Anjali in Kolkata use lay counsellors and community health workers to reach affected populations, and provision for video conferencing calls for mental health is increasing, too.
As an expat in India, it is advisable not to rely on the public health system if you develop a mental illness, or if you know that you have a pre-existing condition. If you have private health insurance, check your policy to see whether mental health conditions are covered, and be aware that some policies may not cover pre-existing illnesses. Most people who can afford to do so will contact private providers.
Private mental health provision is much more common in urban areas of India, such as the Tulasi Psychiatric & Rehab Centre in Delhi, which specialises in treating psychiatric disorders and substance abuse. The Mind Research Foundation in Bangalore treats work-related and educational stress, and offers marital counselling. The Institute of Mental Health, Chennai, has been involved in Mental Health care for the past 200 + years. Founded in 1794 as an asylum, it has developed into an institute with enough beds for 1800 patients.
India has a reasonably wide range of private mental health institutions, and urban areas offer a number of private counselling practices, some of which specialise in areas such as depression. SAKSHAM in Janak Puri is a child and adolescent guidance clinic, and you will find provision in India in the private sector for child psychology and adolescent disorders, including eating disorders. This may be helpful if you are bringing your children with you to India. You will also be able to find treatment for sleep disorders. In Kolkata and other urban centres, you will also find practitioners of Rogerian or humanitarian therapy, if you wish to follow a Western psychological approach.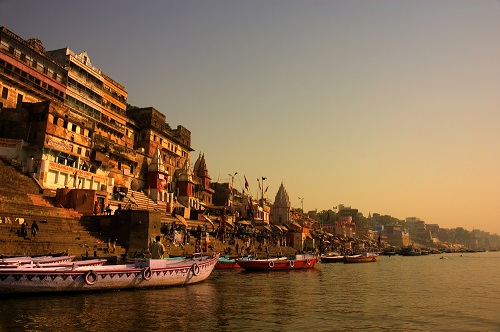 India has a reasonably wide range of private mental health institutions, and urban areas offer a number of private counselling practices.
Otherwise, India has a high level of alternative and traditional medicine: Ayurveda, yoga and other traditional practices, some of which are thousands of years old, are found throughout the country. You may wish to take advantage of these, especially in treating more minor health related issues. Herbalism can be useful in treating underlying physical conditions, and it is also said to be helpful in restoring mental balance when practised by a professional herbalist. Many of India's traditional practices are designed to restore energy imbalances in the body and work with your chakras, which are the energy centres of the body in traditional Indian philosophy.
You will find these practices in alternative health clinics, but also in some mainstream hospitals, both in the public and the private sectors. Ayurveda, Unani, Siddha, naturopathy, homeopathy and yoga are all recognised by the government of India (via the Central Council of Indian Medicine Act of 1970), and are all integrated into the national healthcare system. India has state hospitals and dispensaries for both traditional medicine and homeopathy.
In addition to the above, there are some everyday measures that you can take to safeguard your mental health. Making sure that you are eating properly, taking regular exercise (known to improve conditions such as depression), and monitoring your moods and emotions can all help keep you in good mental health. It may also be worth taking steps to minimise the negative effects of culture shock. You can do this by talking to other expats, and by ensuring that you are in contact with family and friends back home, so that you do not become isolated.