China's public healthcare falls under its social insurance plan. Since 2006, China has been undertaking large-scale reforms across its healthcare system. Under these reforms, around 800 million rural residents gained basic medical coverage, with the central and provincial governments covering between 30% and 80% of medical costs. By 2011, more than 95% of the total population of China had basic health insurance, although individual's out-of-pocket costs and quality of care differed significantly. The reason for this is largely because cover depends on regional authorities and their own regulations.The way the healthcare system usually works in China, regardless of what type of cover you have, is you seek medical treatment and pay for the costs upfront. You can then apply for reimbursement from the state or your insurance provider.
Whether you are covered as an expat or not depends on which region you live in. Some regions do not require their foreign residents to support the local healthcare system through taxes, meaning that those residents may not be covered by public healthcare. Expatriates in China can usually choose between the public healthcare system, private medical insurance, and what are referred to as "VIP wards".
VIP wards can be found in public hospitals and essentially offer quicker, higher quality service. They also typically have English-speaking doctors available. Treatment in VIP wards is not covered by public healthcare.
The public side of the healthcare system (and therefore your level of cover) is generally broken down into the following three categories:
• Basic cover for urban enterprise employees
• Basic cover for other urban residents
• Rural cooperative medical insurance
Although you may hear or see the healthcare system referred to simply as "urban cover" and "rural cover".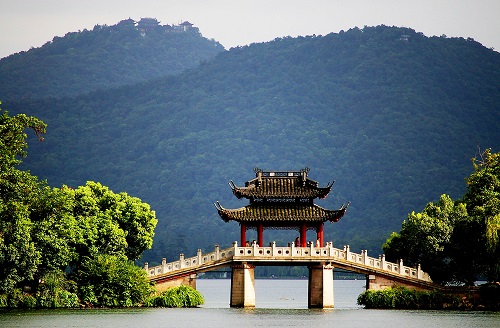 Usually, when you seek medical treatment in China, you have to pay upfront, and then apply for reimbursement from the state or your insurance provider.
Public healthcare in China
This section looks at how the public healthcare system in China works, what you need to do in order to register, and what may or may not be covered.
How to register for public healthcare in China
If you are an expat employed by a company in China, and are working in an urban area, chances are that you will be covered by your company's health plan. You should need to do very little, as your employer should take the information that you have given them and add you to the plan. Your HR department should provide you with the necessary details. If you are unsure whether you are covered by your company's policy, or about how it works, it's best to contact your HR department for clarification.
Registration with a GP is generally not required. This is because, in most circumstances, GPs operate out of hospitals, not individual clinics. In more rural areas, you might find smaller clinics where they are generally practitioners of traditional Chinese medicine only. In some cases, large corporations may have their own medical facilities and qualified doctors onsite.
What is covered?
Publicly financed health insurance usually covers primary and specialist care, emergency treatment, hospitalisation and mental health care. It also covers, or at least partially covers, the cost of medicine and prescription drugs. It usually does not cover the cost of transportation or of treatment undertaken at private facilities. Preventive treatments, such as vaccinations, are included.
Some, but not all, dental services are covered – usually emergency or necessary treatments, such tooth extraction, but not cleaning. Home care and hospice care are often not included, but this can depend on the region and local authorities.
What are "VIP" medical wards?
Many public hospitals in major cities have V.I.P. wards – sometimes also referred to as "international" wards – or gaogan bingfang. These mostly cater to the expatriate community, being a bit more pricey than the public hospital wards and services, but having much shorter waiting times. They also often have English-speaking doctors. As well as general medical treatment, these wards offer traditional Chinese medicine and remedies, and many offer dental care and cosmetic surgery as well.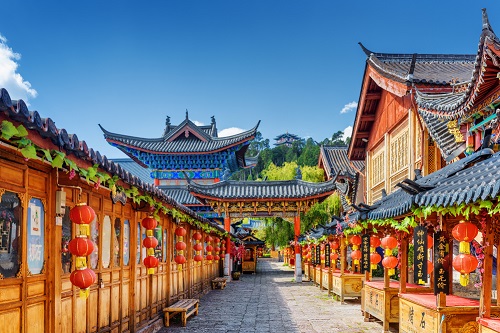 In China, many public hospitals in major cities have V.I.P. wards, which mostly cater to the expatriate community.
Private healthcare in China
This section examines the private healthcare sector in China, and includes how to register, as well as what may be covered.
How to register for private healthcare in China
There are many facilities throughout China that will not accept foreign/international health insurance policies. Therefore, if you are intending to purchase a supplementary insurance policy, you will have to research whether there are providers in China who will accept it. Private healthcare may also be available from your employer. Alternatively, you may have to pay for the costs out of pocket, as and when needed.
Private health insurance in China may also be referred to as "commercial health insurance", because it is provided mainly by commercial insurance companies seeking profit. In most cases, your policy will become effective after you agree your terms and sign your policy documents, or after your first payment.
What is covered?
Seeing as private health insurance is primarily purchased by higher-income earners, and/or by prolific companies for their staff, private insurance often offers a vastly superior quality of care. It also tends to entail a higher reimbursement rate. What is covered will depend on several factors, such as your individual circumstances (age, gender, weight, whether you smoke or drink, pre-existing medical conditions, hereditary health risks, etc.), the nature of your job and other risk factors.
If you have a chronic illness or injury, even if you think its impact is minimal, you will need to inform your employer and/or your insurance provider, in order to obtain the appropriate medical cover. Any undiagnosed conditions will also need to be declared, including if you are waiting for blood tests and have not yet received the results, as well as any risks of hereditary conditions that may affect you and your health in the foreseeable future. Failure to declare all necessary information may affect your cover later on, particularly if you seek medical treatment in connection to a condition that you were aware of but did not declare.