Egyptian health insurance has undergone a recent overhaul and its goal is to have fully universal coverage for all citizens by the 2030s. However, unfortunately, this is not currently intended to apply to expat residents. Egypt technically offers universal health coverage now, but, in practice, most citizens, including expats, choose to pay out-of-pocket, or to take out private cover.
How does the Egyptian state health insurance system work?
Currently, you should be able to access public healthcare if you are a resident and are making social security contributions – this will be around 5% of your monthly income, or a maximum of 7% if your family members are included. Family members should be covered by your insurance, but you should check this with your employer or the Ministry of Health. You will need to pay an extra 1% of your income if you have a child, and if you have more than two children, you will have to pay an additional 1.5% in contributions per month.
You may wish to check with your employer to find out if you are covered under a group health insurance package. If you want to explore the possibility of making voluntary contributions into the system, then you will need to consult the Ministry of Social Solidarity (MOSS) or the HR department of your company.
However, as mentioned above, the Egyptian healthcare system, including national insurance, is undergoing a radical revision, and once the process is complete, you may no longer be able to access the public system. And in practice, fewer than 10% of Egyptian citizens use the public scheme in its current form, and most expats rely on private cover.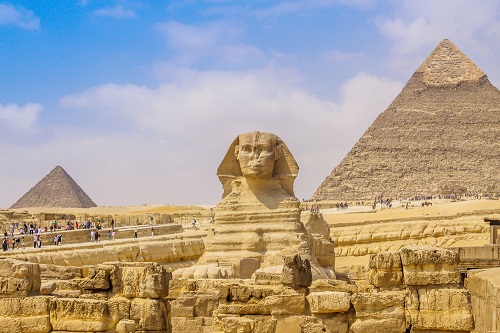 The Egyptian healthcare system is undergoing a radical revision.
In 2019, the Egyptian government began revising national health insurance. It is currently rolling out a new scheme, which is designed to offer truly comprehensive health cover, under a unified authority known as the General Authority for Health Insurance. The overhauled system is also intended to establish a directory of contribution payers, and an electronic patient register, so that a specific doctor and health clinic are responsible for each family.
The Egyptian health authorities are setting this up with the help of the World Health Organisation (WHO), and its founding principles are based on need rather than ability to pay. It will be based on a system of compulsory enrolment and subsidisation for the poor, and nobody can opt out. In addition, the Egyptian government has committed to cover any citizen who is not able to pay for healthcare. The authorities say that the new system is mandatory for all citizens residing within Egypt, and is optional for Egyptians working abroad, as well as those who live with their families abroad.
You may wonder whether you will be able to access public healthcare if you become an Egyptian citizen, as the new system is compulsory for all citizens. However, obtaining citizenship is difficult, unless you are the wife of an Egyptian national (note the gender specification). Otherwise, you will need to have lived in Egypt for 10 years or more and fulfil certain criteria, such as being able to speak Arabic to a decent standard.
At present, the new system is not intended to cover foreigners without citizenship, so if you are an expat who lives and works in Egypt, you will need private cover, or will need to be willing to make out of pocket payments as necessary. The good news is that accessing private treatment can be relatively cheap, particularly for minor complaints.
How much does private health insurance in Egypt cost?
As noted, many expats take out private cover during their stay in Egypt. Others choose to return home to receive treatment, or to Dubai or the UAE, particularly for major surgery, as these regions have some excellent private clinics. The UK government website suggests seeking treatment at facilities attached to university medical schools, as these tend to offer a higher standard of care.
Most hospitals currently require cash in advance for treatment, and you will need to retain any paperwork so that you can then put in a claim for reimbursement. You may be treated for free in an emergency, but will probably have to pay for any follow-up treatment once you are out of danger.
Private health insurance take-up among Egyptian citizens is low (around 10%), but is beginning to increase. It is considered to be an underdeveloped market in the region, with most private policies held as part of employment packages. It is likely to increase as the new national insurance scheme begins to come online, as the public sector involves the private insurance market more closely in its policies and strategies. The new scheme will set quality standards for medical facilities to meet in order to be covered in the new insurance system; many hospitals are expected not to meet these standards, and it is anticipated that some of these may sell their shares to private companies.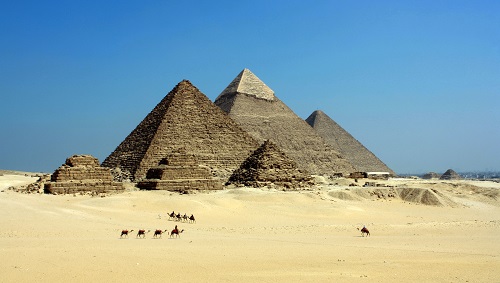 Some expats take out private cover during their stay in Egypt, whereas others choose to return home to receive treatment.
As a result of a low standard of public healthcare and extremely restricted national insurance coverage, most expats have traditionally paid out-of-pocket or have relied on private health insurance. A consultation with a private doctor is reported to cost around US$50. Treatment in a private clinic is reported to start at around US$64. Costs are, overall, substantially less in the Egyptian private sector than in the USA or Europe.
Egypt is currently a destination for medical tourism in the private sector, and has competitive prices, such as:
• Rhinoplasty: US$1655
• Breast augmentation: US$1,100
• Face lift: US$2,200
If you have a private policy from an international provider, it is worth checking in advance which local healthcare providers will accept your health insurance.