International travel is an exciting adventure for business people seeking new challenges: however for children taken along for the ride, it can be a tumultuous experience. Stephen Spriggs of William Clarence Education, who work with families across the globe, will bring you a series of insights on expat life: first up we look at the key considerations for expat families moving to China.You've spent months researching accommodation, cuisine, travel arrangements, education, working life and everything else involved with international travel, yet when you arrive something still feels off. While you and your partner may be well immersed with the new surroundings, children are placed into a new, unknown environment. There are a number of important considerations that will only arise if family is joining you for the ride.
Home to the largest population of any country on earth, China is an eclectic mix of modern bustling streets in Shanghai, Beijing & Guangzhou, to smaller and slightly calmer surroundings in Suzhou and Harbin sitting alongside traditional 'Old China' towns such as Lijiang.
Education
Education in China is tightly controlled and viewed as a highly significant cultural aspect of life within the country. State laws mandate that all children receive nine years of education, although this does not apply to foreign children entering the country with family.
Deciding how to educate children abroad can be tricky; joining a domestic establishment presents linguistic issues along with a tough application process; private international schools are commonly utilised but come at a cost; while home-schooling, though technically illegal for Chinese students, is also an option for foreigners, however students will suffer from a less academic and social approach than traditional schooling brings.
The Chinese educational system is one of the most highly regarded in the world, and for good reason. But it is also the most challenging with a strict results-based approach featuring long hours and hard work. It's these two reasons that often play a part in the decision in avoiding local schools and instead looking at the selection of international schools.
There are a wide range of schools dedicated specifically to international students, mostly situated within the urban sprawls of Beijing and Shanghai – those cities which typically attract expat workers. These schools are expensive and can cost over £25,000 per year, depending on the situation; you may wish to try to negotiate these costs into your expat package. Even with finances secured, you'll need to prepare for waiting lists; highly reputable establishments such as the International School of Beijing will have a long waiting list, as well as the application process which can be long and arduous. Consultancies can assist with these applications as well as finding schools suited to your needs in the local area.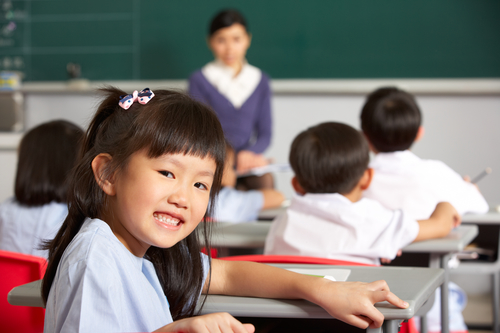 Educational standards in China are very high
Another alternative is to opt for a UK branded school as there are many schools now opening up international campuses around the world – the most prominent are Wellington College, Repton College, Dulwich, Wycombe Abbey and most recently Westminster.
With rising prices and long waiting times, a number of unofficial home-schools and tuition centres have cropped up across China, catering to those who can't afford or find a place in an international school. While nine years of education are required for Chinese citizens by law, expat children aren't bound by this, meaning you are free to educate them where and how you see fit. A home-school may seem enticing with low fees, but remember that they aren't accredited and do not have a specified level of teaching, nor do they provide the social aspect of learning which school attendance brings.
Getting around
Depending on your situation, you may be forced to travel across China for work or schooling, therefore it's vital that you not only have a means of transport but also the ability to communicate and eat along the way. As with any new culture the amount of time on homework before the move will correlate with the ease of living. If you're planning a move to China but not yet, taking Mandarin lessons will really pay off by the time you look to move. Although English is widely spoken in major cities, possessing some level of basic Mandarin not only assists with written word but also demonstrates a respect for the people you're communicating with. Also consider investing in some lessons for children; don't move assuming they will pick up the lingo through immersion, particularly if you decide on an international school which still teaches in English.
When it comes to the travel itself… we've all seen the clips online of crazy driving in China – with a few exceptions such as Korea and Japan, South-East Asia is notorious for lax driving tests and aggressive drivers.
Many expats have the opportunity to negotiate a driver into their contract, but an alternative is to hire one personally, if nothing else, to avoid manoeuvring through the manic roads, particularly in cities such as Beijing and Shanghai which both contain large expat communities. Alternatively, China has a superb transport system which is reliable, clean and a cost effective alternative to get around the main routes. Purpose-built school buses are rare in China though most cities run bus and subway services.
Food
Chinese cuisine is world-renowned, not only for its taste but also the diversity of flavours. Across the mainland from Xinjiang to Shanghai and each province in between, there are unique delicacies and styles. Rural areas will still mainly provide local foods but larger cities will also offer a selection of Western foods to remind you of home.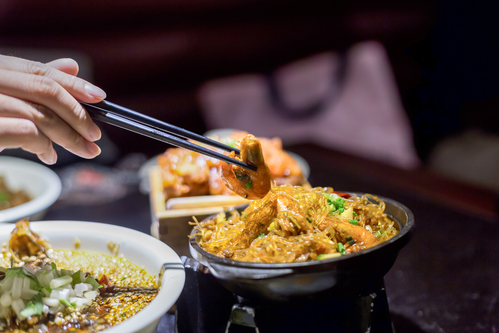 Chinese food is popular worldwide
As any parent could tell you children can be picky with foods, so importing some treats from home can help with the move; but expect to pay over the odds when it comes to customs and handling.
Living life
China has the highest air pollution levels in the world, presenting unique challenges for expats and their families. The problem is so big that many schools will refuse to let children outside on particularly bad days. Air filtration is a necessity at home (and also a good thing to look out for at schools) but you simply cannot avoid the issue.
If Britain experienced the same level of pollution on any given day there would be a national alert; in China, it's simply life.
China offers an array of opportunities and benefits for the expat community: a relatively wealthy lifestyle, excellent education options for your family, and great job prospects as well as the opportunity to experience a vastly different culture and way of life. As long as you aren't concerned about the lack of online interaction (government-induced social media cleansing including the likes of Facebook and Twitter), modern Chinese cities aren't too dissimilar to those in the West on the whole.
China's impressive economic growth in recent decades has created a high demand for expat skilled workers and managers, and for many, the opportunities are just too good to pass up. One final piece of advice is to really familiarise yourself with the language and culture beforehand, and take the time to enjoy the time you have in a forward-thinking, positive country, where families are valued and highly regarded.
William Clarence Education work with families from around the world with every aspect of their educational journey from school placement and advice both in the UK and overseas; University admissions, US College Applications and academic assessment with home-schooling.