While Costa Rica is an attractive destination, finding a job there can be challenging. With a highly literate, skilled local work-force and very tight residency laws, there are few opportunities for foreigners, and those that are available are largely restricted to people who already have Permanent Residency and have been sponsored by a potential employer for a work permit. Employers cannot legally offer any job to a foreigner unless it cannot be filled by a Costa Rican. In almost all cases, fluent Spanish is essential.Wages are low, and while the cost of living is also lower than in the UK and the US, you need to earn above the national average to be comfortable. In urban areas the average salary is around US $9000/UK £7000 per annum: at least $1100/£850 per month is needed to cover basic costs and expenses. The economy has slowed in recent years, and the unemployment rate is around 11.5%.
Some care is needed when hunting for jobs: in particular, jobs teaching English that are advertised abroad can be scams. There are opportunities for academics in certain technical fields, and these are advertised in reputable academic journals and websites, and covered by special residence arrangements. Skills in IT, Programming and Networking Technology, combined with good soft skills, are an advantage.
Working hours are longer than in the UK and much of Europe: expect a basic working week of 43 hours. Once you have worked for your employer for 50 weeks, you are entitled to a minimum of two weeks' paid leave annually. Minimum wage levels are set by the National Council on Wages and reviewed every six months.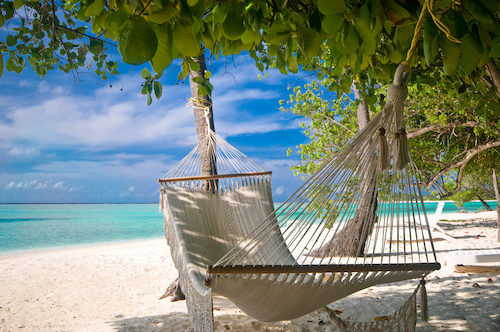 You will be entitled to two weeks' paid leave, as a minimum
Expats may live in Costa Rica and telecommute to jobs in other countries, but they must be paid from outside Costa Rica and their employer must not have connections to the country. This is a popular choice for many expats as a way of making a living while obtaining Permanent Residency. You may also buy and own a business in the country, but you may not work in it before becoming a Permanent Resident.
It is illegal to work in Costa Rica without being a Permanent Resident and penalties are strict. Unless you are married to a Costa Rican, you must first establish some form of temporary residency. While there are special arrangements for academics and researchers, for most people this involves becoming a Rentista for a minimum of three years.
A Rentista is an overseas national who lives in Costa Rica for at least four months a year, and either has a guaranteed and provable income of at least US $2500/ UK £2000 a month originating from another country, or has made a deposit of at least US $60,000/ UK £46,500 into a Costa Rican bank. Residence as a Rentista must be renewed every two years, which involves once again producing proof of income, or making another deposit of $60,000/£46,500. Once you have completed three years of residency, you can then apply for Permanent Residency, a process which takes about a year. Documentation must be up to date, translated into Spanish and notarised by an appropriate legal authority in your country of origin.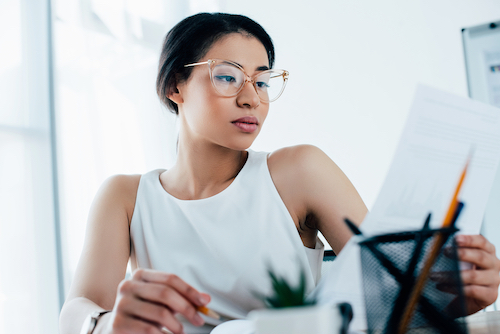 You will need to make sure your paperwork is up to date
You may bring your spouse and any dependents under 18 with you, but they must undergo the same residency process before they are legally able to look for work. Domestic partnerships between same-sex couples are legally recognised and same-sex marriage is due to be legalised by May 2020. Unmarried partners may have to apply separately in order to accompany you.
Few jobs are advertised internationally, and networking is an important tool in finding employment. It helps to be a member of an appropriate professional body or industry organisation as a way of building contacts. The English language newspaper The Tico Times carries jobs advertisements in English; and LinkedIn, Glassdoor and the local version of Craigslist can be useful resources. At present, recruitment agencies are not widely used. Direct applications are rare. Interviews are formal, and you must provide both a physical and an electronic copy of your CV.
Employers will accept qualifications from overseas universities and bodies that are officially recognised by the country in which they were gained. You can check this on your home government's website. However, certificates will need to be translated into Spanish and notarised.
Would you like to share your experience of life abroad with other readers? Answer the questions here to be featured in an interview!