Costa Rica is regularly voted as one of the world's happiest countries, so it's no surprise that many expats are choosing to settle down there. Stunning beaches, friendly locals, and a relaxed way of life all contribute to the country's sky-rocketing popularity. Many cities and towns are now very well set up for expats … except when it comes to banking.Opening a bank account in Costa Rica can be problematic, as there are a few restrictions and conditions that you must meet in order to get started. This article will take you through everything you need to know.
Do you have to be in Costa Rica to open a bank account?
If you're planning on living in Costa Rica long-term, having your own bank account is essential. It will allow you to pay for services and goods in the local currency, as well as your bills, without bad exchange rates and costly fees. If you're working in Costa Rica, your employer will be able to pay your salary into your bank account directly.
Policies on who is able to open a bank account vary from bank to bank. Most banks allow foreigners with legal residency status to open accounts. Meanwhile, the state-owned Banco de Costa Rica allows non-resident foreigners to open an account, but there are various restrictions in place. This is a relatively new rule relaxation, which came into place in 2016.
Private banks require you to have lived in Costa Rica for a certain amount of time before you can open an account. You will need to actually be in Costa Rica when you open your account, largely because of the amount of paperwork and documentation involved.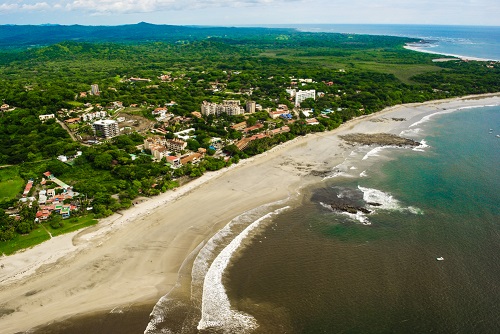 If you're planning on living in Costa Rica long-term, having your own bank account is essential
What documents are needed to open an account?
Which documents you will need will depend on whether you are opening an account as a resident or a tourist. Requirements also vary among the different banks. If you are a resident, you will generally need to provide the following:
• Identification (either a passport or a DIMEX ID card, which will be issued by the immigration department)
• A minimum deposit (usually around $25, although this will vary)
• Proof of address (such as a utility bill or rental agreement)
• Proof of income from your local employer or, if you work freelance, a letter from an accountant (alternatively, some banks will give you the option of providing proof of assets from your foreign bank)
• Three months of bank statements from your current bank (although this is not always required)
To open a bank account as a non-resident at the Banco de Costa Rica, you simply need a form of identification, such as your passport, and a mobile phone number. This can be done online, 24 hours a day and seven days a week, through a very simple online process. You'll receive your account number by email and/or text message, and then you can visit the branch to collect your card. This account will offer you access to all branch services and electronic channels. There is a maximum monthly deposit of $1000 when using this type of account.
Remember that the government takes money laundering in Costa Rica extremely seriously, and they will go to great lengths to check that the funds used by account holders are coming from legitimate sources.
What banks in Costa Rica are suitable for expats?
You can choose to open an account in either a private or state-owned bank. Government-owned banks have a large presence across the country. However, they have a less than glowing reputation when it comes to queue times. State-owned banks are generally very safe, as they don't need to make a profit. This means there's little to no risk of disingenuous fees, and all your deposits will be fully insured.
Private banks are quicker and tend to provide expats with a better service, as you're more likely to encounter a staff member who speaks English, and you won't have to wait as long in line. However, their ATMs can be harder to find, which can lead to charges, as withdrawing money from a different bank's ATM can cost you.
It's advisable that you visit ATMs with closed cabins for extra privacy. It's also worth bearing in mind that if you are a resident applying for an account, you will have more options.
There are three state-run banks in Costa Rica:
• Banco de Costa Rica
• Banco Nacional de Costa Rica
• Banco Popular
There are also a number of private banks:
• Banco BAC San Jose
• Banco BCT
• Banco Cathay de Costa Rica
• Banco Davivienda
• Banco Improsa
It's always best to compare a few banks and to get advice from other expats (if possible), before you decide which is the best option for you. Look for reviews about monthly account charges, withdrawal fees, and interest rates for investing or borrowing. It may be a good idea to speak to a bank advisor.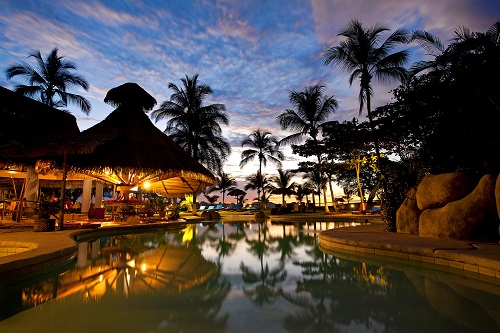 In Costa Rica, you can choose to open an account in either a private or a state-owned bank
Typical banking hours in Costa Rica are between 9 am and 3 pm, Monday to Friday. In shopping malls, banks usually open from 12 pm to 6 pm daily. It is recommended that you don't visit banks on payday, due to the long queues.
To make an appointment, you will need to call the bank in advance. If you don't speak Spanish, you'll also need to ask for an English-speaking member of staff to help you. Alternatively, you could take a friend/translator with you.
Are there any fees involved when opening an account in Costa Rica?
Costa Rican authorities are serious about fighting money laundering, so all banks will certify the income of depositors. Costa Rican banks ask for a very small deposit—often under $100, and sometimes as little as $25.
You will incur some fees when you open a bank account, such as a monthly service charge and/or fees on any withdrawals made at certain ATMs. This is why it's essential that you see your documentation in English and read through it carefully, as otherwise you may be caught out.
You'll have to pay a large amount to move money between different accounts in different currencies, such as if you transfer your salary to your bank account in your home country. This will incur a charge for processing, as well as a hefty fee at the other end.
Remember that state-owned banks will have fewer fees and offer a good level of protection. You may struggle to find someone who speaks English in them, but you can always take a translator or a friend with you if you are concerned about this.
Once you have filled in your form and handed in your documents, it will take just a few days for your account to become active. Ensure that you have sufficient cash and that you can use your bank account back home during this time.