Costa Rica is one of the most sought-after destinations for travelers. The country is a small one, geographically speaking, but it is big on tourism, thanks at least in part to its incredible diversity.
Divided into six regions – the Caribbean Region, the Central Pacific Region, the Central Valley Region, the North Pacific Region, the Northern Weather Region, and the South Pacific Region – Costa Rica offers a plethora of choices for all kinds of travelers visiting it.The rainforests, Caribbean and Pacific beaches, marshlands and high mountains display diverse cultures, flora, fauna and climates. The country boasts well-maintained national parks and protected areas like Cahuita National Park, Carara National Park, Ballena National Marine Park and many more. Visitors can spend time at the gorgeous beaches and experience the beautiful views on offer, and explore the country's music, architecture, and cuisine. According to the Costa Rican Tourism Board, the most popular activities among visitors include trekking, river rafting, bird watching, surfing and much more.
The Happiest Country in the World
According to the Happy Planet Index Report, Costa Rica was named the happiest country in the world in 2016. But this was not the first time this Central American republic topped the list. Costa Rica had previously won the title in 2009 and 2012 too.
Known as the land of 'pura vida' or 'pure life', the country boasts breathtaking nature, environment-friendly policies, no army, and a mild tropical climate where residents can spend their days in peace. When you visit Costa Rica, you will be swept away by the beautiful beaches and neatly constructed towns that are fairly easy to navigate. For many people who are used to a more hectic, fast-paced life, time seems to have virtually stood still here, or it at least moves as a much slower pace than anything else they might have been used to. You might find yourself getting lost in your surroundings and not paying much attention to your to-do list. This is probably one reason why the country is one of the most sought-after retirement destinations around.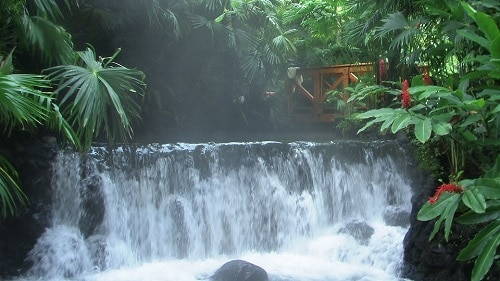 Costa Rica has a wealth of natural beauty to explore
© windopro on Pixabay
There were a few things that led to Costa Rica winning first place. According to the Happy Planet Index Report, people living in Costa Rica have been found to have higher levels of wellbeing than those in nations like the USA or the UK. Costa Rica's per capita GDP is mostly based on tourism, agriculture and exports, and is barely a quarter of the size of most well-known countries in Europe and North America.
The happiness index however is calculated by measuring things like wellbeing, social inequality, and life expectancy, and dividing all of this by the country's ecological footprint. Another possible factor that helps Costa Rica reach the top of the happiness index is that the country does not have an army; it was abolished in 1949. In addition, 99% of the country's energy comes from renewable energy sources, and still it uses a fraction of the resources that are used by other countries in the West.
Costa Rica is at the forefront when it comes to tackling environmental issues and taking steps toward the protection of the environment. Taxes collected from the sale of fossil fuels go towards paying for the protection of the many forests in the country.
In addition to producing electricity from renewable resources, Costa Rica is working towards becoming carbon neutral by 2021. In 2012, the government invested more in education and health than the UK did.
Why You Should Move There
While moving to a new country and starting over can be a huge, life-altering decision, sometimes it is the best one available. And while it can seem like a daunting task, it could also be the start of a new adventure.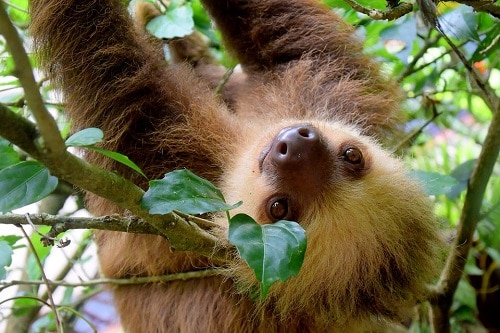 There are many different animals living in Costa Rica
© minkewink on Pixabay
If you aren't satisfied with what life has to offer you currently, and if you are still in pursuit of that elusive happiness, then you might just want to consider moving to Costa Rica.
Here are some of the reasons why moving to Costa Rica will probably make you happier.
Pura Vida
Not only is this a popular phrase, it is also a way of greeting each other in Costa Rica, and this goes both for locals and expats. The greeting is an agreement that transcends just words.
When you greet each other by saying 'pura vida', both parties are in a sense pledging to live according to the philosophy of 'pure life'. This means choosing to be happy and fulfilled in the present, regardless of what the future holds. This philosophy is probably also a contributing factor in the life expectancy and overall wellbeing of the country and its people.
Good weather
The climate in Costa Rica is tropical throughout the year. This is a huge reason why people love to visit. There is a dry season and a rainy season, which also doubles as winter. Summers can be experienced between the months of December to April, and the rainy or winter season can be experienced from May to November.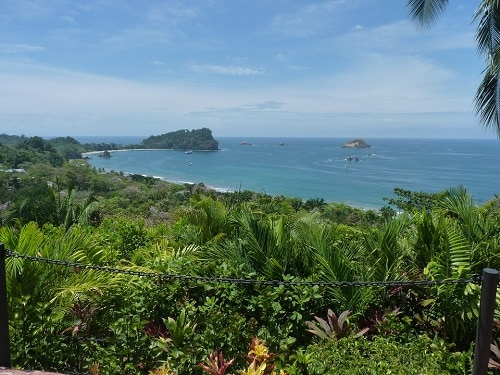 Costa Rica sees beautiful weather throughout the year
© glorianchetta0 on Pixabay
The dry season is the perfect time to enjoy a bit of sunbathing, surfing, fishing, zip lining, hiking or other activities.
In some regions, it rains constantly during the rainy season. The Caribbean slopes of the Central Cordillera mountains receive an annual rainfall of over 5000 mm. This may not be everyone's idea of perfect weather, but many people thoroughly enjoy it.
Nature
Due to its great environmental policies and initiatives, Costa Rica is a beautiful place to live in. Whether you're going on a hike or simply walking on the beach, the surroundings offer a lot of peace and serenity. It can be quite a welcome change from the hustle and bustle of living in the city.
A lot of people who move here do so because they feel drained by the demands of city life and want to enjoy the tranquility that Costa Rica has to offer. Visitors can learn how to surf, practice yoga in the jungle, or enjoy buying locally grown produce at the farmers' market.
High life expectancy
Costa Rica has a very impressive life expectancy of about 80 years, which is higher than that of its neighbors. As you can imagine, the simple lifestyle and slow pace are contributing factors to happiness and wellbeing.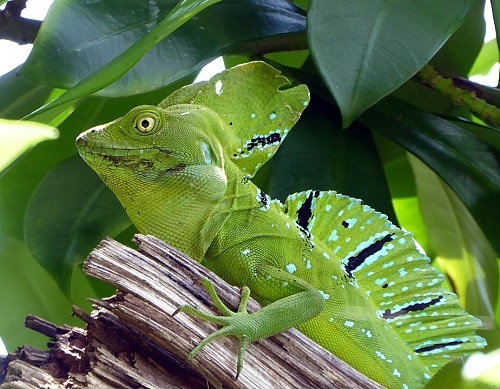 Costa Rica's biodiversity is one of its main selling points
© virginie-l on Pixabay
The Nicoya Peninsula in particular is known for the longevity of its residents. People living here have been known to live longer than 100 years, and they usually make their living farming or working on cattle ranches.
Healthcare
Well known for its affordable and low-cost yet high-quality medical care, Costa Rica offers residents the assurance that they will be well looked after.
If you are a resident, you can choose between the public healthcare system, also known as Caja, and a combination of public and private health insurance. If you opt for Caja, then you must know that it is limited to ten major hospitals and clinics, and costs roughly 10-11.5% of your income.
A lot of residents however choose to improve their coverage by purchasing private insurance for $50-100 per month. Of course, being linked to private insurance also gives you access to some really good private clinics and hospitals.
Drugs like migraine medicines, birth control pills and high cholesterol medication are available in local pharmacies and can be obtained without a prescription.
Cost of living
If you want to live frugally, you have a lot of options in Costa Rica. The cost of living here is quite low, with basics like rent and utilities being quite affordable.
Hiring labour or other services is also quite economical. This gives you a lot more spending power and allows you to decide how and when you would like to spend your money. It is entirely up to you whether you want to live on a budget or spend money on a lavish existence, as Cosa Rica can easily accommodate both.
Quality of life
Expect to be bowled over, because Costa Rica offers one of the highest standards of living in Latin America. You can easily find things like cable TV, high-speed internet, cell coverage, home phone services and much more, in most towns and cities here.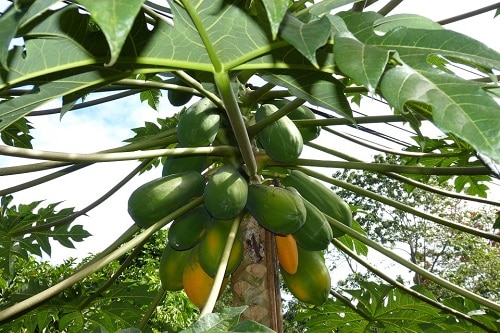 There are many places where you can buy fresh local produce
© falco on Pixabay
Services like water and electricity are available all over the country. You can pick up healthy, fresh produce at local farmers' markets, or find whatever you're looking for at your local supermarket, almost always reasonably priced but of great quality.
Delicious cuisine
Food here incorporates a lot of fresh fruits and vegetables, and the local cuisine is generally considered to be on the healthy side.
The most common dish is Casado, which is made of beans, rice, bell peppers, onions and fried plantains, and served with a choice of meat and grilled onions and a cabbage salad. You can find this meal all over the country, in restaurants and diners, at any time of night or day, as it is very popular.
Another must-try meal is ceviche, which is fresh, raw fish that has been marinated in citrus juices and is served with a few other ingredients as garnish.
There are many fresh fruit stands in all parts of the country serving up local fare. These are very popular with expats, travellers and locals alike.
Costa Rica is also known for its stews, tamales, empanadas and so much more. The farmers' markets are great places to pick up fresh fruits, vegetables, meats and other produce at good prices.
Nightlife and cultural activities
Costa Rica offers a range of nighttime activities for you to choose from. Most people go out on Fridays or Saturdays, but Costa Ricans love to party at almost any time. You can choose from lazy bars on the beach to clubs showcasing world-class DJs.
Apart from dancing at clubs, karaoke is also very popular, and there are quite a few bars that host karaoke nights where you can sing popular Spanish and English songs.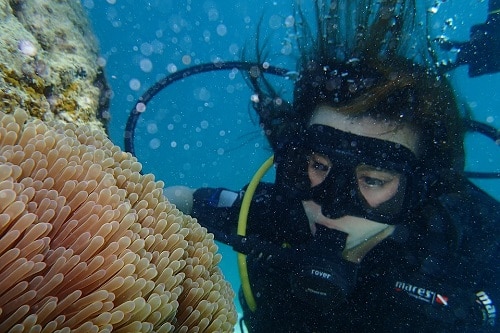 Diving and snorkelling are popular activities
© xin_yu_qiu on Pixabay
Apart from the nightlife, there are quite a few festivals and carnivals that are celebrated throughout the year. Some of the most popular ones to look out for are Mardi Gras, Palmares Fiestas, the International Arts Festival in March, San Juan Day, and Mango Fiestas.
Activities and exploration
One of the reasons why Costa Rica is such a popular destination is that there is just so much to do here. Regardless of whether you like adventure sports or would rather enjoy a day at the spa, there is heaps to choose from.
You can try a coffee or a chocolate tour or enjoy a bit of wildlife watching. Costa Rica also offers a lot of great options for surfing spots, dolphin and whale watching, parasailing or snorkeling and diving.
Enjoy the view from an aerial tram that overlooks a forest canopy or give bungee jumping a try. You won't run out of things to do here.
Stability
Having abolished its army over 50 years ago, Costa Rica has still managed to exist peacefully with its neighbours. Of course the absence of a military arguably has little direct impact on people's day-to-day lives, but there probably is some effect on the national ethos.
Costa Rica is a democratic republic and its citizens get to elect their leaders every four years. There is a large middle class population, and extreme poverty is quite rare. The crime rate is also not very high.
Costa Rica is a country that is rich in diversity, whether in nature or amongst its human residents. Those who choose to relocate here will probably lose themselves in the flora, fauna, climate and landscapes.
It is fairly easy to get a visitor's visa and stay in the country for up to three months before you decide whether it is the place for you. This also gives you enough time to find suitable employment, work out your living arrangements, and hopefully make some new friends, all of which are crucial for a happy expat experience.
Have you lived in Costa Rica? Share your experiences in the comments below, or answer the questions here to be featured in an interview!