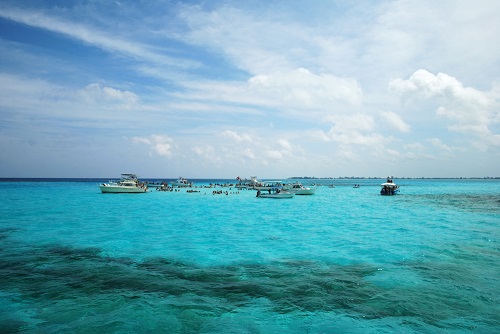 Although it is a legal requirement for all Cayman Island residents to take out medical insurance, additional cover will almost certainly be required for anyone participating in extreme sports. This is particularly the case for climbing, sailing and diving, which can all lead to injuries, from broken bones and torn ligaments to decompression sickness.The Cayman Islands benefit from not only a warm climate, but also relatively short working hours, making it possible for residents to take full advantage of the wide range of sporting activities available. The Cayman Islands is a member of the West Indies Federation, and their national team has competed in both the Summer and the Winter Olympics.
Football is the national sport, but rugby, netball, volleyball, cricket, squash, basketball, softball and tennis are all extremely popular. There are various sports clubs and gyms located in the Cayman Islands, which are available to all residents.
Golf
Golf is also a popular pastime, and the Cayman Islands Golf Association was set up in 1992 to promote and develop golfing in the Cayman Islands. Run entirely by volunteers, the association derives its income from membership fees, tournament fees and sponsorships. Members enjoy special rates for tournaments, as well as personal liability and material damage insurance.
There are two golf clubs on Grand Cayman. The North Sound Golf Club has an 18-hole championship course, which is particularly challenging, owing to the prevailing trade winds and its proximity to the water. The club offers individual, family and corporate membership schemes, as well as ones for seasonal residents. Non-members can also make use of the club. For example, they can access the driving range and book lessons.
The second golf club has nine holes, and was designed by Greg Norman. It is located at the Ritz-Carlton Hotel in Grand Cayman, and offers a range of membership options. In 2019, the Ritz-Carton club was awarded the World's Best Nine-Hole Golf Club by the World Golf Awards.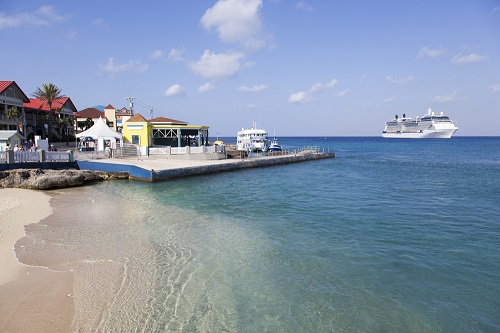 Water sports
As you might expect, water sports are popular in the Caymans, with facilities being offered by local hotels, as well as by independent providers. Activities include kayaking and sailing, as well as scuba diving, water skiing, kite-boarding, paddle-boarding, jet-skiing and snorkelling. There are boat excursions for the less adventurous.
Although Cayman Brac is only four square miles in total, its proximity to two reefs makes it ideal for snorkelling and diving. Boat excursions are provided for divers of various levels of proficiency. Cayman Brac is also famous for its wall dives, which range from 70 feet to 100 feet or more. There are over 70 different dive sites around Cayman Brac and Little Cayman, including the wreck of the Captain Keith Tibbetts, a 1984 Russian frigate that was deliberately sunk to create an artificial reef.
Hiking and climbing
The Grand Cayman Crystal Caves provides a unique combination of hiking and cave exploration. It encompassed three caves, as well as a jungle setting, and can be accessed by boat.
Cayman Brac was first identified as a prime rock climbing location in 1994 by an American climber, Skip Harper, who regularly visited the island for scuba diving. After some initial exploration, he gathered a group of fellow climbers from Colorado, who returned in 1995 and established initial climbing routes. Cayman Brac has a total of seventeen limestone crags of varying degrees of difficulty. To date, 112 different routes have been identified.
Local companies provide guides and excursions, but there are no dedicated equipment suppliers in the islands, so climbers are expected to provide their own.
Treatment for sporting injuries
The Cayman Islands' only dedicated Accident and Emergency department is located at the Cayman Islands Hospital in George Town. It provides twenty-four hour support, and is available to all residents. Be aware that, depending on the nature of your injury, you may require ongoing treatment, and this may not be covered under standard health insurance.
The Cayman Islands Hospital also has an orthopaedic team, whose specialisms include musculoskeletal trauma and sports injuries. Similar services are available from the private CTMH Doctors Hospital, which is also located on Grand Cayman. They provide diagnostic consultations, treatment programmes and, where necessary, joint replacement surgery.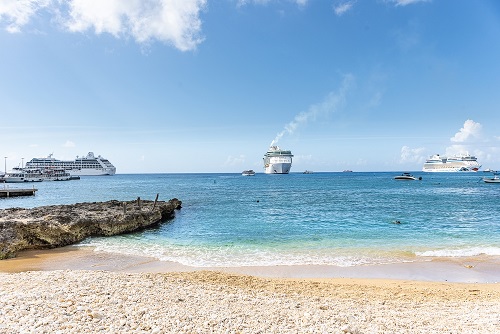 The Cayman Islands' only dedicated Accident and Emergency department is located at the Cayman Islands Hospital in George Town.
The Cayman Clinic, located in George Town, offers orthopaedic care, with specific treatments for sports and diving. Diving medicine is designed to diagnose, treat and/or prevent the conditions that can develop from deep-sea diving.
Physiotherapists are based at the Cayman Islands Hospital and the Da Vinci Wellness Centre, which also offer chiropractic, massage and acupuncture, either as a combined programme or as individual services. Physiotherapy and sports performance enhancement are available at the Will of Wellness. Similar services are available from the Cayman Rehab Services, which is also in George Town. There are also various independent physiotherapy consultants.
Decompression sickness, which is caused by a sudden decrease in pressure of surrounding water (or air), is a recognised risk for deep-sea divers. Divers use compressed air, increasing the levels of oxygen and nitrogen taken in. The body absorbs oxygen, and nitrogen dissolves in the blood, where it remains during the dive. If a diver ascends too quickly, the water pressure increases too fast for the nitrogen to clear from the bloodstream. The result is that bubbles form in either the blood or tissues, potentially causing blockages or damage to blood vessels.
The only treatment currently available for decompression sickness is Hyperbaric Oxygen Therapy (HBOT), which uses a pressure chamber to deliver oxygen at an increased pressure, thereby enabling a higher level to be dissolved in a patient's blood plasma. This treatment is available at the Cayman Islands Hospital and at the Will of Wellness.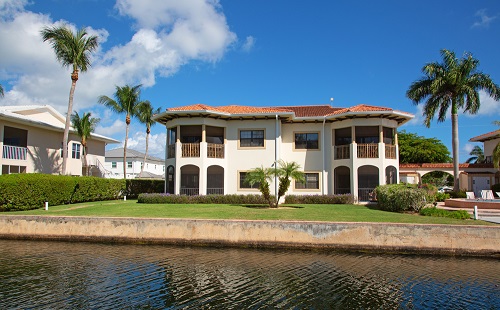 The Cayman Islands has a population of 65,000 people, and it is estimated that 4,000 of these suffer from mental health problems. Between 2006 and 2016, the number of mental health issues increased by 67%, with a significant growth in the number of drug abuse cases and suicidal tendencies. In his findings published in 2017, the chairman of the Cayman Islands Mental Health Commission reported an increasing number of self-harm cases, as well as large numbers of deliberate overdoses.The Cayman Health website provides information on all aspects of healthcare on the Cayman Islands, and their services directory includes mental health consultants and practices. There are a range of therapies and treatments, such as occupational and speech therapy, life-coaching and employee support programmes. Specific services are available for autism, child development and associated behavioural challenges.
Various independent consultants and outpatient counselling services are available for individuals, couples and groups of all ages. All health providers in the Cayman Islands must be registered with the Department of Health Regulatory Services. The first dedicated private clinical counselling and therapy centre, established and run by Caymanians, was the Wellness Centre, founded in 2004.
Workplace support
The Cayman Islands' Employee Assistance Programme (EAP) has been established to provide company employees and their families with support in addressing issues that may adversely impact their performance in the workplace. Services are provided free of charge to employees of companies who subscribe to the EAP, and also on a fee paying basis to employees of non-member companies. Services offered include counselling, specialist referral, training and personal development.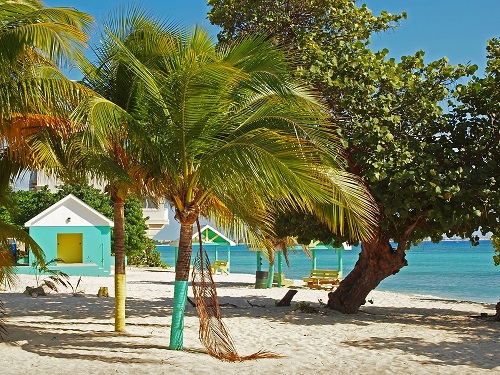 The Cayman Islands' Employee Assistance Programme (EAP) has been established to provide support to company employees and their families.
Counselling
The government run Department of Counselling Services has been established to provide a range of services designed to meet the needs of the Cayman Islands' ethnically diverse population. These are supplied by three separate facilities: the Counselling Centre, the Caribbean Haven Residential Centre and the Family Resource Centre.
The Counselling Centre provides free, predominantly short-term, support for a wide variety of issues, including depression, stress management, alcohol/substance abuse, domestic conflict, interpersonal issues and bereavement. Services are available to all Cayman Island residents, and are provided either one-to-one, to partners, or to a group, depending on the type of counselling required.
The Family Resource Centre offers a walk-in service for victims of domestic violence, providing advice on community support, counselling and emotional support. In addition, it offers free legal advice for family-related issues. Tailored parenting guidance services are also available.
Services and programmes focusing on domestic and sexual abuse are also provided by the Cayman Islands Crisis Centre (CICC). This is a charitable organisation that offers a temporary refuge for women and their children. It also runs community education programmes, and its services are available to all victims of abuse, irrespective of gender.
Independent from the Department of Counselling Services, Hope Academy is a private educational establishment catering for students aged between four and 18. Its satellite clinical services provide comprehensive mental health services, not only to students and staff, but to the wider Cayman Islands community. Assessment and therapy programmes are available for a wide range of issues, such as anxiety, Asperger's, attention deficit disorder, alcohol/substance abuse, eating disorders, depression, compulsion disorders, grief management and stress.
The mental health team at Cayman Islands Hospital in George Town provides psychiatric services, and includes an eight-bed unit for long-term care. These places are full to capacity, so currently patients are either cared for by family members, or are sent abroad for treatment, either to Jamaica or the United States, and predominantly to Florida. However, construction is underway for a dedicated residential facility that can accommodate up to 54 patients, and it is expected to be completed by 2021.
Alcohol and drug dependency
As mentioned above, the Counselling Centre provides advice and short-term support for people struggling with drug and alcohol dependencies. Longer term treatment plans are managed by the Caribbean Haven Residential Centre (CHRC).
The CHRC offers addiction support assessments, as well as residential treatment. Services are available to all legal residents over the age of 18. The residential programme operates on a communal basis, and includes group therapy as well as recreational and educational activities. Average stays are between four and six months.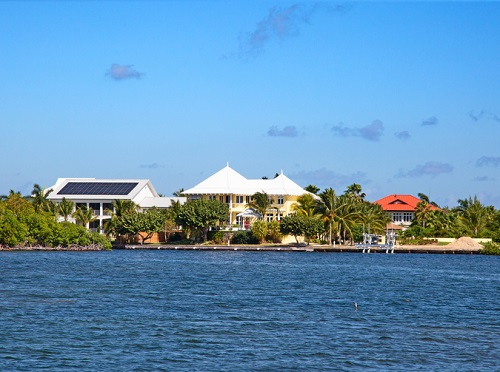 The CHRC offers addiction support assessments, as well as residential treatment, to people in the Cayman Islands.
The CHRC also runs a Withdrawal Support Unit (WSU). Prospective patients for the withdrawal programmes are screened for eligibility, and they may require clearance from their medical practitioner. A detoxification programme is typically initiated by four to seven days of residential support.
For clients fighting relapse, the CHRC's Intervention Management Unit (IMU) provides a three- to five-day residential service, as a temporary refuge from potential triggers and stress factors. The IMU and WSU are supported by a team of counsellors, who meet with potential clients to assess their individual needs and to recommend the appropriate course of action. The counsellors provide a similar service to prison inmates referred by the criminal courts.
Rehabilitation services are also available from the American based Bridge Foundation, a charitable organisation that accepts referrals from the judicial system, CHRC and the Counselling Centre. The Bridge Foundation offers a range of residential programmes designed to rehabilitate recovering addicts so they can return to normal life.
Specialist child support
There are a number of options available to parents of children diagnosed with autism and associated behavioural disorders. Cayman ABA works in conjunction with families to assess and support children on the autism spectrum, and employs applied behavioural analysis (ABA) to design appropriate therapy according to individual needs.
Hope Academy's clinical services offer dedicated speech and language therapy, paediatric neuropsychological assessments and psycho-educational evaluation. Working in conjunction with Cayman ABA, Hope Academy provides dedicated treatment plans to support children diagnosed with autism.
Further specialist child support is available from the Family Resource Centre, as well as from independent paediatric clinics.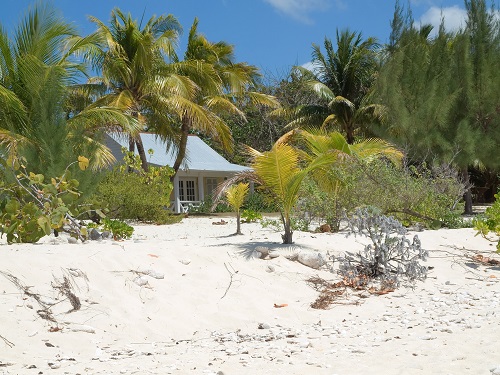 Complementary therapies are either accepted additional aspects of established Western medicine, such as physiotherapy and osteopathy, or alternative approaches, such as homeopathy, which are believed to work in conjunction with scientifically based treatment.Many therapists believe in a holistic approach, taking every aspect of a person's health, both physical and emotional, into consideration when designing an appropriate course of treatment.
A wide variety of complementary therapies are available to residents of the Cayman Islands, from relaxation, meditation and massage to acupuncture, chiropractic and physiotherapy. Treatment providers are equally diverse. Services are offered by mainstream medical practitioners, such as at the Cayman Island Hospital in George Town, as well as by independent specialists and clinics. Many spas, gyms and wellbeing centres offer a choice of therapies and personal training plans.
Apart from physical rehabilitation, most complementary therapies are not covered by health insurers. Also, as treatments such as physiotherapy and osteopathy are frequently used to alleviate pre-existing conditions, they may be excluded from your policy. You should check with your insurer before you seek treatment.
Physical rehabilitation
A team of physiotherapists is based at the Cayman Islands Hospital. The hospital also offers occupational therapy to patients of all ages, assisting in motor skills, social interaction, pre-vocational training and community integration. Specialists work with handicapped children and their parents to prepare them for adult life.
There are speech therapists based at Cayman Island Hospital, as well as independent speech and language specialists. Audiologists also practise in the Cayman Islands.
Chiropractic care is designed to address problems, relating to bones, nerves and muscles, that result in pain, bone misalignment and muscle tension. There are a number of dedicated chiropractic clinics and practitioners in the Cayman Islands.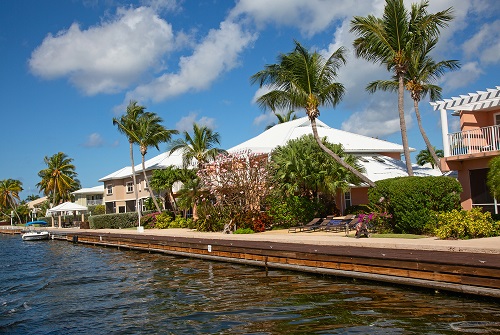 The Cayman Islands Hospital offers occupational therapy to patients of all ages.
Approved acupuncture practitioners, who use the Chinese traditional techniques to insert needles into specific acupuncture points to alleviate pain and other ailments, work independently or in conjunction with clinics and medical spas.
There are several centres providing a mixture of chiropractic, physiotherapy, massage and acupuncture, either as a combined programme or as individual treatment plans. For example, the Da Vinci Wellness Centre on Grand Cayman offers chiropractic, physiotherapy and acupuncture.
The Will of Wellness offers physiotherapy, sports performance enhancement pressure point massage and the Chinese technique of cupping. A cupping treatment involves either a wet or a dry cup being applied to the skin to create a vacuum. It is used to alleviate pain, reduce muscle tension, improve blood flow and reduce inflammation.
Wellbeing
Many spas and gyms offer a range of massages to meet the individual needs of the client. These include relaxation, hot stone, aromatherapy, Zen, deep-tissue and pre-natal treatments. They also provide guided meditation sessions, and yoga and Pilates classes. Additional therapies, such as reflexology, relaxation and hypnotherapy, are also available.
Hypnotherapy can be used for many medical and psychological problems, such as anxiety, weight control and addictions. Hypnotherapists are engaged by both the Cayman Islands Hospital and the Da Vinci Centre.
Reflexology works on the principle that pain and discomfort are caused by blockages in the body's energy flow. Certain points on the hands and feet correspond to various parts of the body, and suffering can be alleviated by massaging these points to release energy. Treatment is available from a number of specialist centres and practitioners. Therapists also work in conjunction with local pharmacies.
Specific treatments
Some gyms and spas provide dietitians and nutrition specialists, who provide advice on a variety of health issues, such as diabetes, high cholesterol, hypertension, weight management and allergies. They also develop personal fitness and sporting performance programmes. There are independent practitioners offering similar services. Although a doctor's referral is not always necessary to consult a dietitian, a referral may be required to support your claim if these services are covered by your insurance policy.
A specific therapy is available for the treatment of decompression sickness. Hyperbaric oxygen therapy (HBOT) uses a pressure chamber to deliver oxygen at an increased pressure, to enable a higher level to be dissolved in a patient's blood plasma. It is the only treatment currently available for decompression sickness, and it has also proved effective in treating other injuries. This treatment is available at the Cayman Islands Hospital and the Will of Wellness.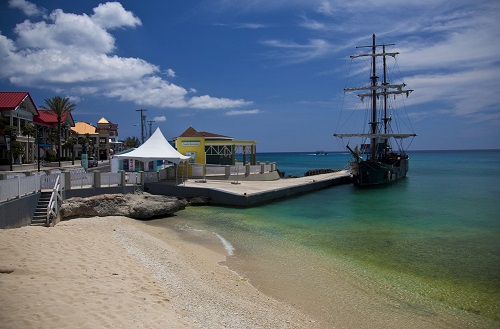 Some gyms and spas in the Cayman Islands provide dietitians and nutrition specialists.
In May 2017, the Cayman Islands government legalised the prescribing of medical cannabis to alleviate pain, chemotherapy associated nausea and certain other conditions. However, medical cannabis is available on prescription only, and it is still illegal in the Caymans to use cannabis for recreational purposes.
Anti-aging treatments, designed to identify and either prevent or treat age-related deterioration, have been developed through scientific research and empirical practice-based evidence. Solutions intended to enhance and extend a patient's lifespan include hormone replacement and regenerative cell therapies. These are available from the Da Vinci Centre, the Will of Wellness and other medical spas in the Caymans.
Medical spas, such as the Da Vinci Centre, offer a variety of medical aesthetic treatments. These include Botox to reduce wrinkles, and body contouring to address cellulite and firming problems. An alternative solution to combat cellulite, loose skin and fatty deposits is mesotherapy, which involves a series of small injections. Stretch marks, cellulite and hypertrophic scarring is also treated by subcutaneous injections of carbon dioxide.
Complementary therapy products
Most medical spas, gyms and wellbeing centres stock a range of complementary therapy products, such as treatment oils, facial products and dietary supplements. There are numerous health food shops, organic produce vendors and whole food restaurants. Most pharmacies stock a range of herbal and homeopathic remedies, as well as other complementary medicines.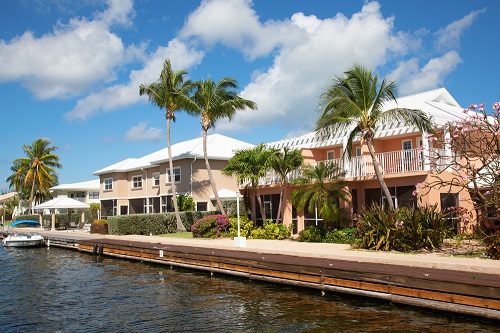 Medical insurance is compulsory for all residents of the Cayman Islands. However, not all policies will accept liability for pre-existing conditions, so if you already suffer from a chronic illness and you are considering relocating to the Cayman Islands, you should ensure that you have sufficient cover to maintain your treatment programme.The Cayman Islands offer a high standard of healthcare, to the extent that they attract 'health tourists', especially from the United States. There are medical facilities on all the islands, but the majority are located on Grand Cayman. The Faith Hospital on Cayman Brac provides primary, secondary and emergency care. The Cayman Islands Hospital, CTMH Doctors Hospital and Health City Hospital are all located on Grand Cayman.
Cardiology and heart disease
There are cardiology departments based at all three hospitals on Grand Cayman, providing diagnostic assessment, treatment and ongoing support to both adults and children. Specialist care is provided for a range of conditions, such as uncontrollable blood pressure, atrial fibrillation and cardiac arrhythmia.
In the event of a cardiovascular emergency, residents have access to the twenty-four hour emergency service at the Cayman Islands Hospital, and where necessary can be transferred to the cardiology department. Health City also admits heart attack patients, usually meeting the target of a 60-minute arrival to treatment time.
Health City's cardiology team provides a sophisticated electrophysiology service, designed to manage arrhythmia medically, as an alternative to surgical intervention. However, where necessary, they also provide interventional electrophysiology, such as implanting pacemakers or loop recorders. Health City's physicians also offer interventional cardiology to address coronary and peripheral artery, valvular heart, and aortic diseases, and persistent hypertension.
The cardiology teams at the Cayman Islands Hospital and CTMH Doctors Hospital offer a similar range of specialist services.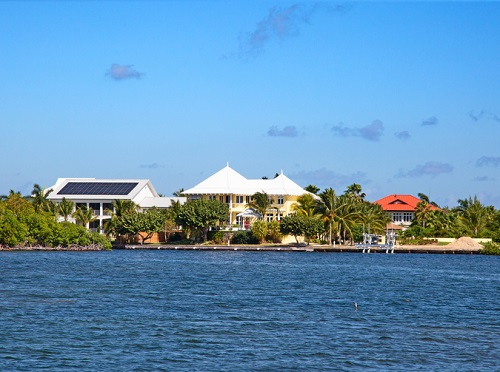 There are cardiology departments based at all three hospitals on Grand Cayman.
Lung and respiratory conditions
Patients with respiratory conditions, such as asthma, chronic obstructive pulmonary disease (COPD), chronic bronchitis, emphysema, pneumonia, pleural effusion and tuberculosis are supported by specialists at the Cayman Islands Hospital on Grand Cayman and the Faith Hospital on Cayman Brac. Health City's lung specialists and pulmonologists diagnose and implement a comprehensive range of treatment plans using the latest techniques and technology.
A recent donation of $38,000 from the Cayman Islands' Cystic Fibrosis Trust enabled the Health Services Authority to purchase a state-of-the-art respiratory machine, used to diagnose and treat patients with breathing and chronic lung conditions. The Q-Box machine has been installed at the Cayman Islands Hospital, and the original respirator has been relocated to Faith Hospital, thereby expanding the facilities available to Cayman Brac residents.
Cancer
The Cayman Islands Cancer Society is a voluntary organisation that was established in 1988 to support cancer patients and their families. It was registered as a charity in 1995, and provides advice and counselling, financial support where necessary, and practical items, such as wigs and equipment for rental.
The Medical Oncology Department at Health City provides nonsurgical treatment, using a combination of chemo, hormonal, biological, and targeted therapies. Each patient is given a personal treatment plan, and there is a dedicated oncology day care unit designed to provide a safe and comfortable environment in which to receive treatment.
Construction of Health City's new purpose-built cancer treatment unit began in December 2019. This will provide facilities for surgical oncology, radiation therapy and bone marrow transplants. There is also a dedicated chemotherapy department at the Cayman Islands Hospital.
The CTMH Doctors Hospital oncology consultants endeavour to use non-invasive treatment plans to combat the disease where possible, but also provide surgical oncology where necessary.
A new innovative technique for treating malignant tumours is offered by the Perseus PCI (Personalised Cancer Immunotherapeutics) treatment centre. Although the process is still going through the US FDA approval process, the Cayman Islands have been approved for clinical research. The treatment, administered through a course of vaccinations, uses the body's natural immune system to identify and eliminate cancerous cells.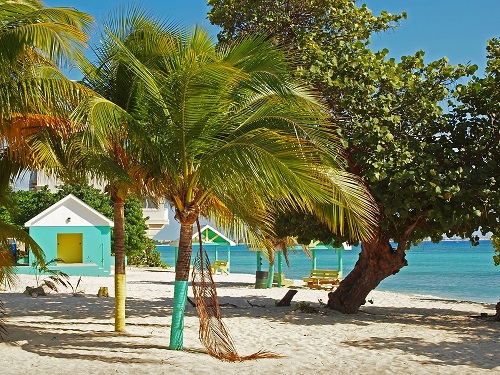 Endocrinology and diabetes
The Cayman Islands Diabetes Association is a member of the International Diabetes Federation. The association's aim is to both support diabetics and their families, and to provide education programmes designed to raise awareness and reduce the risk of succumbing to diabetes.
Diabetes screening is available at the Cayman Islands Hospital, and the dedicated diabetes service at the CTHM Doctors Hospital offers education and nutrition plans.
Urology and kidney disease
The Urology Department at the CTHM Doctors Hospital provides urological screening, diagnosis and treatment for children and adults. This encompasses screening for cancers and other conditions affecting the bladder, urethra, kidneys, and adrenal glands, as well as male reproductive disorders.
Similar facilities are provided by the urology team at Health City, with additional provision at the Cayman Islands Hospital.
The dedicated dialysis unit at the Cayman Islands Hospital has been recognised for improving the average life expectancies of its patients, and for its mortality rate in 2018 of 9% compared to the rate of 16% in the US. Dialysis is also available at Faith Hospital on Cayman Brac.
Mental health conditions
As part of their comprehensive mental health offering, the clinical services team attached to Hope Academy provides support for long-term mental health conditions, such as bipolar disorder, Asperger syndrome and depression.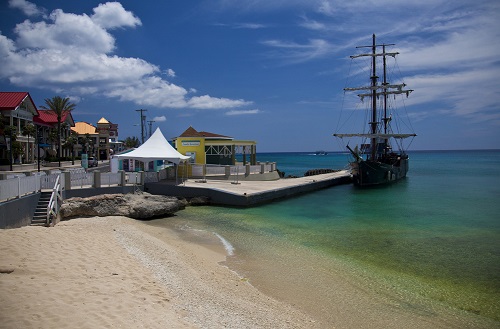 In order to enter the Cayman Islands, your passport must have a minimum validity of six months beyond the date of your return ticket, assuming you are on a short-term visit. Nationals from some countries will also need to possess a valid visa. You will need to present proof of onward or return travel, and may be asked to show evidence of sufficient funds to maintain yourself, as well as any dependants, for the duration of your stay in the Cayman Islands. On occasion, you may be able to use a local guarantor in place of proof of sufficient funds. Their signed consent for liability will be required.Nationalities that do not require a visa to enter the Cayman Islands include the United States of America (USA), Canada, the United Kingdom (UK), and the majority of countries within the British Commonwealth. However, if you do need a visa, you will need to obtain it before you travel. If you are unsure whether or not you require a visa, you can visit the government immigration website for a full list of countries and their requirements here.
If applicable, upon arrival, you must retain the immigration card given to you by your airline. You're highly advised to keep your immigration card, along with your other travel documents, in a safe (yet easily accessible) place. You may be required to present these to an immigration officer when you depart.
Many visitors will be able to stay for a period of up to six months, although this period can be extended. UK Emergency Travel Documents are accepted for entry and exit, as well as airside transit.
Visas
Student visas
In order to qualify for a student visa in the Cayman Islands, you will need to be studying full-time at a recognised educational institution.
The following groups of people do not require a student visa to study in the Cayman Islands:
• Native Caymanians
• Spouses of native Caymanians
• Permanent residence holders
• Residency and Employment Rights Certificate holders
• Dependants of any of the above, so long as they are under the age of eighteen
Those who do not belong in one of the above groups, who are over the age of eighteen years old and/or are entering the Cayman Islands for the specific purpose of studying at a recognised institute, who will be leaving at the end of their studies, will require a student visa.
In order to make your student visa application, you will need to complete a V3 form, and provide evidence of financial support in the form of a guarantor or sufficient savings. You will also need to fill out a medical questionnaire, and show a letter of confirmation from the educational institute that you will be attending. You will need to provide details of your accommodation, and pay any appropriate visa fees. You may or may not be asked for a criminal records check and/or a police clearance certificate.
You can usually make this application at the local embassy or consulate in your home country. Alternatively, depending on circumstances, you may be able to make it to the Chief Immigration Officer in the Grand Cayman (Department of Immigration, P.O. Box 1098, Grand Cayman, KY1-1102).
Upon successful application, you will be issued with a student visa that will last for the duration of your studies, but not exceeding four years. After you arrive, you must attend the Immigration Department Headquarters to have your passport endorsed with a student visa.
If your application is unsuccessful, you can make an appeal to the Work Permit Board. This must be done within seven days.
Visitor visas
Those who are not visa-exempt will require a visitor visa in order to visit the Cayman Islands. This must be obtained at the local embassy or consulate in your country of residence, prior to arrival.
Transit visas
Those who are not visa-exempt will require a transit visa in order to transit through the Cayman Islands to their intended destination. This must be obtained prior to travelling, at the local embassy or consulate in your country of residence.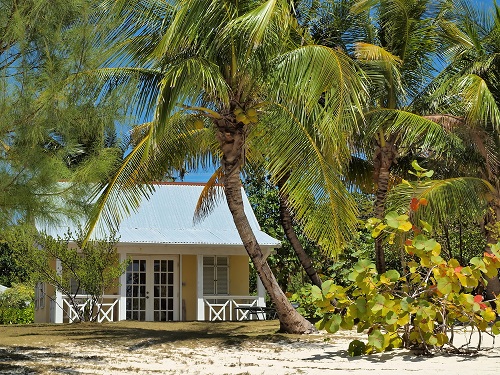 Those who are not visa-exempt will require a transit visa in order to transit through the Cayman Islands to their intended destination.
Work permits
There is nothing stopping you from seeking employment in the Cayman Islands whilst you are visiting, even if you are only there for tourism purposes. However, the Chief Immigration Officer and/or the Immigration Boards may refuse you a work permit if you are only on the Islands as a tourist visitor. If you are on a tourist visa and apply for a temporary work permit, your application will only be considered if you leave the Cayman Islands and re-enter. Exceptions are made in special circumstances at the discretion of the Chief Immigration Officer.
A work permit may be issued either for a period of up to six months (temporary work permit), or for longer on a renewable basis (annual work permit).
Exemptions from work permits can be found here.
It is worth noting that "prohibited immigrants" include:
• Those declared destitute/bankrupt
• Those who have a mental disorder or who have been previously deported
• Any persons creating or potentially presenting health hazards to the community
• Any persons believed to be involved in prostitiution
• Those who have received a prison sentence of longer than 12 months in another country
• Any persons declared to be undesirable for economic or moral reasons
Temporary work permits
If you're planning a business trip, including selling services and taking purchase orders, you will require a temporary work permit for the Cayman Islands. You can obtain this in advance by applying to the Department of Immigration. You cannot legally accept any kind of employment in the Cayman Islands without a valid work permit. You must also declare any samples of goods that you are bringing into the country with the intention of gifting or selling.
The contact information for the Cayman Islands Department of Immigration is as follows:
Telephone: (345) 949-8052
Email address: imweb@gov.ky
Website: http://www.immigration.gov.ky/portal/page/portal/immhome
Annual work permits
An employer may apply for the renewal of an annual work permit on behalf of their employee with the Work Permit Board or, if the employer has a business staffing plan, the Business Staffing Plan Board. Self-employed workers can apply for their own annual work permit to the Chief Immigration Officer.
Note that if the application is for employment located in Cayman Brac or Little Cayman, the application will need to be made to the Cayman Brac and Little Cayman Immigration Board (in Cayman Brac).
The following people do not need to pay non-refundable work permit fees:
• Teachers (licensed by the Cayman Islands Education Council)
• Ministers of religion
• Cayman Islands Monetary Authority employees
• Contracted government employees
Requirements and prerequisites for work permits include:
• Completion of an English test, if applicable
• A medical examination (including HIV/VDRL tests)
• Chest X-ray
• Completion of a medical questionnaire
• A notarised English translation of any required documents that are not in English
Notes: The medical examinations that are required with work permit applications are valid for a period of three years. Laboratory tests, which have to be repeated with each medical examination), are valid for six months. Chest X-rays are valid for five years. Medical examinations must be signed and stamped (or sealed) by a licensed physician. Immigration authorities reserve the right to request additional medical examinations or information at any given time.
Translations
According to the government, approved local translators are:
• Baraud International Recruitment & Consultants: Translations by Bernd Kleinworth (German, Italian, French, Portuguese, Spanish, Dutch)
• Baraud International Recruitment and Steppingstones Recruitment: Translations by Ninfa Arellano-Smith (Spanish)
• Curtis and Methais Barnett (Spanish, French, German)
• Patrick Bennett (Honduras) (Spanish).
Dependants
In the Cayman Islands, rather than having dependant visas, you must add your dependants to your work permit, as they are not automatically given the right to live and work in the Cayman Islands. There is a salary requirement for those who wish to add dependants to their work permit. Married permit holders are able to combine their income to meet the dependants' salary requirement. However, unmarried couples are not able to do this.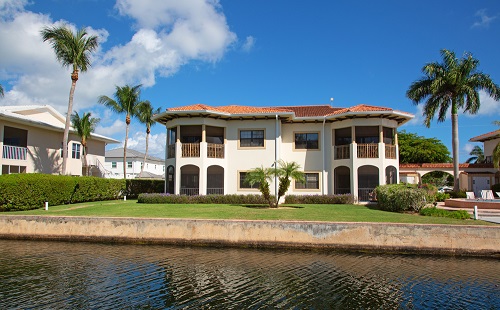 In the Cayman Islands, rather than having dependant visas, you must add your dependants to your work permit, as they are not automatically given the right to live and work in the Cayman Islands.
CaymanResident.com states that the salary requirements currently sit at "a minimum household income in the region of CI$3,500 for one dependant to be included, with an increase of CI$500 for each additional dependant."
All dependants over the age of eighteen years old must submit their own medical questionnaire. If the dependant is your spouse, you will need a copy of your marriage certificate. For dependent children, you will need copies of their birth certificates, and if applicable, a letter of acceptance from the private school your children will be attending. Children of expatriates are only allowed to attend private schools on the islands, unless their parents work for the government.
Residency
Some people may be eligible to become Caymanians, such as children or grandchildren of Caymanians born in the Cayman Islands, people who are married to Caymanians, and people who were born in the Cayman Islands between 27 March 1977 and 1 January 1983. You can see a full list of eligibility here.
Children that are born in the Cayman Islands but are not Caymanian nationals by birth will need to report to the Department of Immigration in order to have their status regularised. Parents must provide a work permit amendment form or residency variation form, a passport, or an original Cayman birth certificate, and complete an extension form, in order to provide the necessary supporting documentation.
Permanent residence
A person who has been legally residing in the Cayman Islands for a minimum period of eight years will become eligible to apply for permanent residency.
Approval for permanent residency is generally assessed by the following factors:
• Occupation
• Education, experience, and training
• Local investments
• Financial stability
• Integration into the Caymanian community
• Knowledge of the Cayman Islands' history and culture
• Possessing close Caymanian connection
• Demographic and cultural diversity
• Age distribution
You can find more in depth information on eligibility and requirements for permanent residency on the government website here.
In some circumstances, an individual may be granted permanent residency based on independent financial means, regardless of the length of time they have resided in the Cayman Islands.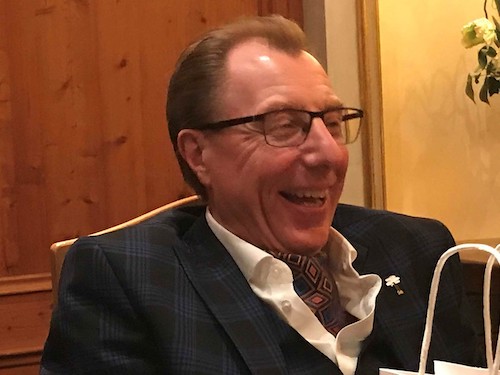 Who are you?
I am Roger Southam, serial entrepreneur and High Performance Coach. I founded my first company in 1989 and ran it successfully until 2016 when I sold it to an International Real Estate Advisor.I am a Chartered Surveyor by profession by now active in Biogas, Tech solutions and high performance coaching.
Where, when and why did you move abroad?
My wife and I moved November 2018 to Cayman Islands. We moved because I was asked to take on running a property management company on Cayman Islands and sort out its problems. The company was in a poor state and the complexity to resolve was too challenging with little support from shareholders.
I left the business after 8 months and decided to stay in Cayman Islands and set up my own business. It requires a Caymanian partner to start a business, and through my original business partner I met a local who has become a good friend.
What challenges did you face during the move?
In short, everything! With little support from the shareholders we were faced with finding a home, sorting out bank accounts, finding our way round and establishing ourselves. All the while I was sorting out the mess in the company, which lost all staff within my first month of being there. The reasons were from resignation to issues with immigration. I was then left recruiting new staff, adapting to the Island culture.
I had changed from being a large fish in large sea to being a very small fish in a small sea. It took a while to realise I was damaging my health with the hours I was working and this led to the decision to leave the company. My wife had adapted to Island life and the opportunities for creating a new business were strong and to be built upon.
How did you find somewhere to live?
My wife put in the legwork while I was working on the company and found us a very nice home. She reached out to a stream of letting agents on the Island with varying degrees of success. After a week she found what has been our home for 14 months and we are signed for another 14 months.
Are there many other expats in your area?
Yes there is a good size population and mix of locals and expats. There are 192 nationalities on the Island and a smorgasbord of cultures and ideals. It is good fun and engaging now.
What is your relationship like with the locals?
Good, I find them engaging and charming and enjoy learning culture and experiences. My coaching business is finding me working closely with them which is rewarding.
What do you like about life where you are?
It is great waking up to sunshine most mornings. There is a spiritual calmness on the Island which is uplifting. Having only short distances to get places is a delight as even in traffic it is not bad. We are enjoying a lot of new experiences and making new friends.
What do you dislike about your expat life?
Not much, although I travel a lot with my business so get the best of all worlds.
What is the biggest cultural difference you have experienced between your new country and life back home?
There is a culture shock with pace of life and getting things done, adapting to this has taken a while. Although once in the groove I am managing to keep my drive and savour a slower pace.
What do you think of the food and drink in your new country? What are your particular likes or dislikes?
Excellent! The food is great and we love the cuisine. We are living on fish, vegetables and salad and feel much healthier as a result. However, the prices are crazy high though which is not good. Cayman regularly comes out as most expensive place to live.
What advice would you give to anyone following in your footsteps?
Take a leap and go for it, nothing ventured nothing gained and if you are thinking of a move embrace your future.
What are your plans for the future?
We plan to continue our adventure and build the business across the Caribbean. We see ourselves here for the foreseeable future and would hope that we can settle here with Island hopping the norm as we build the business.
You can find out more about Roger Southam at rogersoutham.ky.
Would you like to share your experience of life abroad with other readers? Answer the questions here to be featured in an interview!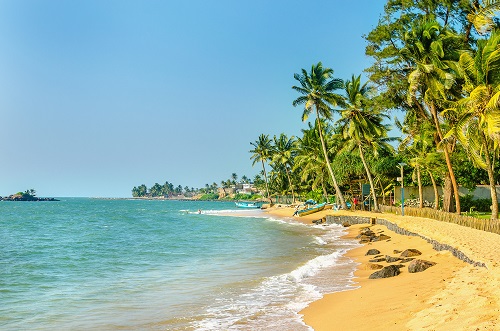 The Cayman Islands – a beautiful Caribbean tax haven – has an obvious appeal for expats seeking employment. But how easy is it to find work there? The good news is that there are jobs available, particularly if you have a background in finance, specifically the investment and insurance sectors.
What Are The Legal Requirements For Foreign Employees?
You will need a work permit in order to work legally in the Cayman Islands, either a temporary work permit or a work permit grant / Gainful Occupation Licence (GOL). The maximum length of time you can remain in the islands on an extended annual work permit is nine years.
Temporary work permits are issued for 180 days and cannot be renewed. For this, you will need to submit:
• an application form – the employer and employee sections must be completed
• one recent full-face photograph and one profile passport-size photograph
• an original police clearance certificate issued by a police station in your last country of residence, stamped and signed (valid for a six-month period)
• a full medical examination with chest x-rays and blood tests for HIV and VDRL (valid for a six-month period)
• the prescribed fees, including work permit and administrative fees
For a work permit grant/ GOL, valid for up to three years and renewable, you will need to submit:
• an application form – Part 1, Employee and Part 2, Employer sections must be completed
• one recent full-face photograph and one profile passport-size photograph
• an original police clearance certificate issued by a police station in your last country of residence, stamped and signed (valid for a six-month period)
• a full medical examination with chest x-rays and blood tests for HIV and VDRL (valid for a six-month period)
an accommodation form stating the details of where you will be living
• the prescribed fees, including work permit fee and filing fee
• job advertisements, provided by your employer – these must be submitted to ensure that there are no suitable Caymanians, spouses of Caymanians or Status Holders suitable for the role.
These advertisements must appear in the local newspaper for two consecutive weeks to allow any prospective applicants the opportunity to apply for the position.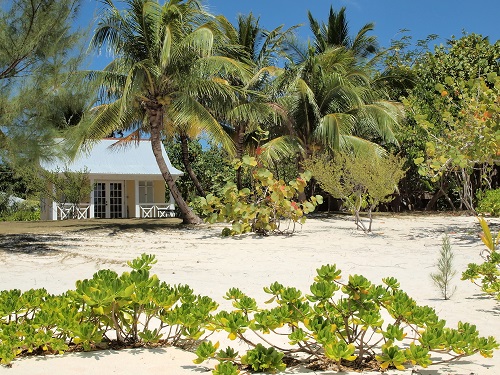 Cayman citizens must be prioritised over foreign personnel for work where possible.
Are Any Skills In Particular Demand?
Some Cayman organisations, such as the utility companies, prefer local hire. Please also note the criteria for a working visa, as above, which states that Cayman citizens must be prioritised over foreign personnel where possible.
As mentioned, experience and qualifications in finance will stand you in good stead, but there are other opportunities too. For example, construction companies report difficulties in finding local hire at management level, so often seek workers from abroad to fill these positions.
The hospitality industry, which usually starts hiring in autumn, is also an option, as is work within the medical sector, as medical professionals are often in high demand. If you are a qualified worker in IT, Cayman Enterprise City is expanding, so you may find work there, particularly in the fintech sector, such as Blockchain.
What Are Typical Working Hours and Annual Holiday Entitlement?
The Cayman Islands has a nine-hour day, five days a week, which adds up to a 45-hour working week. On Grand Cayman, opening hours are typically 8:30am to 5:00pm, but this may vary slightly on the smaller islands.
You will be entitled to a minimum of two weeks' annual holiday if you have worked for your employer for less than four years, increasing to a minimum of four weeks after you have completed 10 years of employment.
If you have worked for five years, you will be entitled to receive a five-year cash grant.
If you become pregnant, you will be entitled to 12 weeks' maternity leave in any 12-month period. Employers are legally required to offer 20 working days leave on full pay, 20 working days leave on half-pay and 20 working days leave on no pay.
The gross national minimum basic wage is KYD$6.00 (US$7.21) per hour for most employees, and the gross hourly minimum wage rate for service employees, working for an employer that has a registered gratuities scheme, is KYD$4.50 (US$5.40). There are also special calculations for live-in household domestics and employees who work on a commission basis.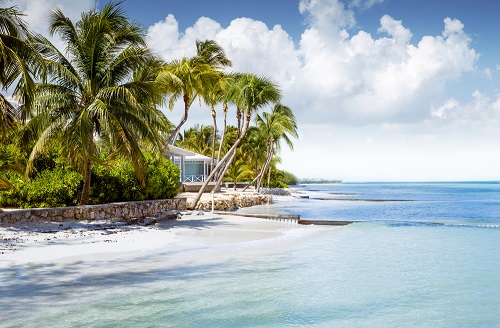 For most employees in the Cayman Islands, the gross national minimum basic wage is KYD$6.00 (US$7.21) per hour.
Can My Spouse Work?
Your spouse is not automatically entitled to reside in the Cayman Islands, even if you hold a valid permit. They must be named as a dependent on your permit, and a separate application must be filed. Dependents can also be added to a temporary work permit.
Are Speculative Applications To Companies Common?
You can make speculative applications to companies, especially if you are working in sectors such as financial services.
What Is The Best Method Of Finding A Job?
To those looking for work, expats recommend going through recruitment agencies that cover the Cayman Islands. These agencies will be able to liaise with employers, who are primarily responsible for obtaining your work permit.
What Is The Recommended Format For CVs/Resumes And Covering Letters?
A standard CV/resume is acceptable. English is the official language of the Cayman Islands, so you will not need to have anything translated, unless you are applying from a non-English speaking nation, in which case you will need to have your documentation translated and notarised.
Which Questions Are Illegal / Cannot Be Asked In An Interview?
The Constitution of the Cayman Islands guarantees equality and non-discrimination. Employment laws state that no discrimination is allowed on the basis of race, colour, creed, sex, pregnancy or any reason connected with pregnancy, age, mental or physical disability (provided their ability to perform the job is not impaired), political belief or the exercise of any rights.
However, LGBT organisations have reported that the government has consistently expressed discriminatory attitudes towards members of LGBT groups.
Qualifications And Training
The Cayman Authorities recognise most Commonwealth and international accounting designations.
Medical professionals fully registered in Australia, Canada, Jamaica, the UK, New Zealand, South Africa and the US may be eligible to practice in the Cayman Islands once they have registered with the appropriate council.
It is worth getting any qualifications notarised to be on the safe side, but you will not have to have any qualifications translated if they are already in English.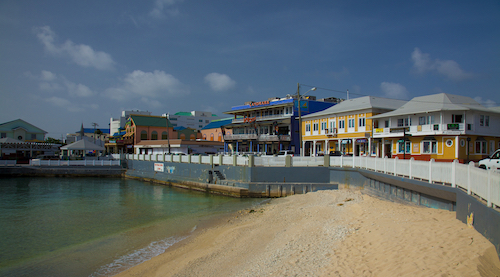 The government of the Cayman Islands runs the department of health regulatory services, which monitors and regulates the local health insurance and health care industry. In addition, the public can ask for help from the department to resolve disputes that have arisen with local insurance or health care providers.The majority of health services can be accessed locally in the Cayman Islands, including primary care, maternity care and emergency treatment. There are three fully equipped hospitals on Grand Cayman and a further one on Cayman Brac. State of the art diagnostic imaging services, modern laboratories staffed by well-qualified professionals and even doulas (birth companions) to support pregnant women are available.
However, anyone requiring more complicated or specialised treatment may have to travel abroad to access appropriate services. Patients seriously injured in a car accident, for example, may be airlifted to the United States.
Medical Insurance In The Cayman Islands
The law requires all working residents of the Cayman Islands to be insured by a standard health insurance contract as a minimum. These must have been sold by approved health insurance companies. The 2013 revision of the health insurance regulations set out the minimum level of benefits to be included in any standard health insurance contract.
A worker will have insurance arranged via their employer, whilst a self-employed person will purchase their own policy. The insurance will cover the worker, plus an unemployed spouse and any dependent children who live in the Cayman Islands. It will not cover other members of the family such as elderly parents.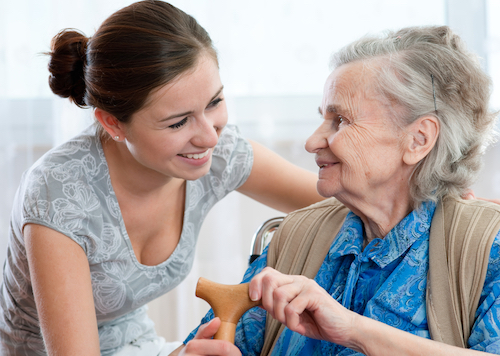 Company health insurance will not cover elderly parents
Anyone coming to the Cayman Islands who will not be working, whether they are a tourist or a resident, must purchase their own policy.
Some non-working residents don't have adequate income levels to afford health insurance. In these cases, the department of children and family services undertake an evaluation of circumstances to assess the family's needs. Applicants may be offered cover from the Cayman Islands National Insurance Company (CINICO), an independent, government-owned health insurance company. It has its own board of directors, who are appointed by the government.
CINICO also provide cover to civil servants during employment and retirement, as well as seafarers and veterans. However, their provision does not extend to people who are older than 65. The government is currently investigating whether to extend the cover via a new and specific scheme, although high policy costs may prevent this happening.
Employees And The Standard Health Insurance Scheme
Health insurance is arranged by an employer for all employees and their locally resident, dependent families. The policy must be purchased from an approved health insurance company, and come into effect on the first day of employment.
To ensure the policy is in place in time, you will be asked to complete the Health Insurance Enrolment Application (HIEA) form when you sign the contract accepting the job. It is then the employer's responsibility to file the completed form.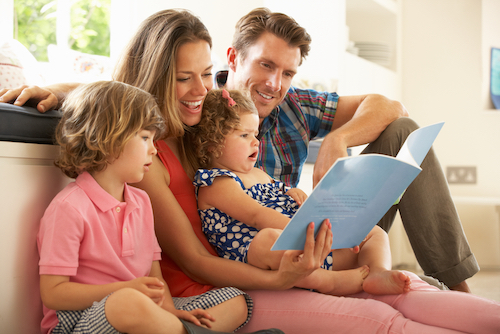 Your policy may also cover your spouse and children
Your employer should give you written information about your new healthcare insurance policy within 15 days, including the name of the insurance company, the relevant account number, and the date on which the cover started.
The employer pays the full premium to the insurance company. However, if the premium is just for the employee, half the cost will be deducted from their wages and paid to the employer. If the premium also covers a dependent spouse and/or children, the entire amount will be deducted. This means that the employer has paid a maximum of half the cost of the insurance.
You have the right to refuse your employer's insurance policy. In that case, your employer must document your reasons and check your alternative policy. If you haven't arranged an alternative health insurance policy, your employer must inform the health insurance commission.
If something changes in your circumstances that affects your employer's liability and you do not inform then, and they subsequently become liable for expenses they otherwise would not have been, those expenses can be legally passed to you.
If you have two different employers, your policy will be arranged by the one for whom you work the most hours each week. In the event you work equal hours for two employers, the one you started working for first will provide your healthcare insurance cover.
What Happens When You Need Treatment?
Under the terms of your standard health insurance contract, when you are seen by a medical professional, they will ask to see your health insurance identification card.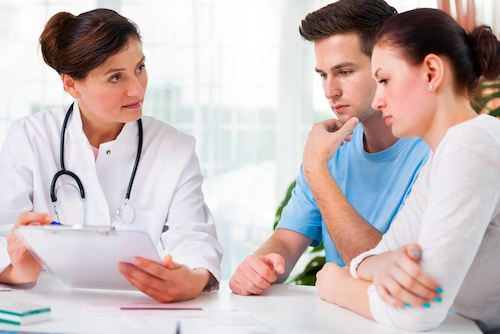 You will need to pay any deductibles or charges required by your policy
At some point during treatment, you will be asked to pay any deductibles or charges that are beyond the scope of your insurance policy. The deductible will be clearly set out in the health insurance contract. You will normally have one set amount to pay in medical expenses each year before the insurance company will start to contribute. In addition, most health insurance companies require a percentage contribution towards the care for which they pay.
So, for example, each year you will pay the first instalment for your treatment as set out in the contract. Once you have paid that amount in the year, you will be expected to contribute, for example, 20 percent of all further costs.
Your insurance company will pay the other 80 percent, which will be billed direct to the insurance company by the medical service you accessed, so you do not need to worry about paying these sums, which can quickly add up to a significant amount.
If you cease working for your employer, all claims must have been submitted to the insurance company within 180 days of your leaving date. If you are staying in the Cayman Islands but are no longer working, you can remain on your last employer's policy for a maximum of three months as long as you pay the full costs of the premium.
What To Do If You Are Refused Healthcare Insurance Cover
It is possible that a pre-existing condition or factors which make you a high-risk applicant mean you are refused cover by an approved healthcare insurance company. Once you have received two of these refusals, you have become an uninsurable person under the law.
At this point you can apply to CINICO. You will be expected to periodically re-apply to the approved insurance companies, in case there has been a change in your circumstances which means they will accept you.
Mental Health Conditions
Despite having around 4,000 residents living with mental health conditions, there are very few mental health residential places available in the Cayman Islands, either in hospital or prison. As a result, most people needing access to psychiatric services face the decision to remain untreated or to be taken far from friends and family to facilities in Florida and Jamaica.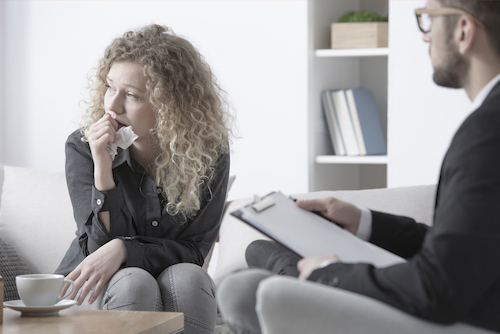 There is currently not a lot of help available for mental health conditions
However, a project is currently underway to build a cottage-based mental health facility at East End. The multi-million-dollar facility is being funded by the government, and aims to treat a range of serious mental health conditions as well as drug addiction.
The caring commitment of professionals on the Cayman Islands towards those with poor mental health can be seen in the special weekly mental health court. Defendants living with mental health conditions are supported by specialists including magistrates, prosecutors and defence lawyers, the National Drug Council, the police and probation services as well as doctors and nurses. Assessment, counselling and random drug screening are part of a process focused on keeping an individual defendant out of prison if it is safe and possible to do so.
Meanwhile, a number of services offer counselling services to anyone living in the Islands and requiring access to support and help for a wide range of situations.
Would you like to share your experience of life abroad with other readers? Answer the questions here to be featured in an interview!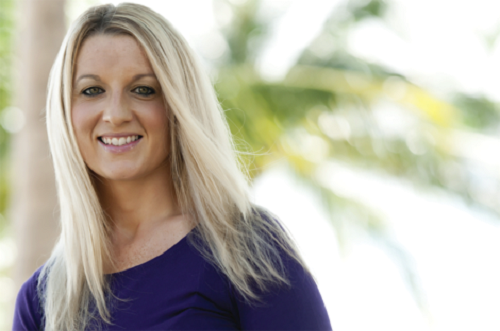 Who are you?
I am a faith-filled and gifted individual who uses my gifts, including my leadership, honesty, vulnerability and openness, empathy, and
sensitivity to educate, encourage, inspire, and motivate others. I am a proponent of continued education and mentoring. I enjoy speaking,
writing, and showing others the nonjudgmental love that my Grandma showed me as a child and teenager through countless kitchen table talks.My degrees include a Doctor of Osteopathic Medicine from Michigan State University College of Osteopathic Medicine (2010) and a Bachelor of Science in Psychology from Wayne State University (2004). Before medical school, I worked several jobs, including employment with several Metro Detroit gyms as an AFAA-certified group fitness instructor and as an ACE and NASM-certified personal trainer.
My educational background and life experiences, including extensive loss, fuel my passion for preventative medicine. I believe my greatest lessons in life came through my near-fatal accident in December 2010, two weeks after I was married and at the start of my career as a doctor. I am a social media enthusiast who has used my platform to share my testimony, and in doing so, I've assisted others in healing alongside me. My greatest motivation for truly living life and for continuously pushing forward with a growth mindset are my two children – miracles who were born following my accident. I was born and raised in St. Clair Shores, Michigan.
Currently, I live with my husband, children, and kitties in Grand Cayman, Cayman Islands. I think it would be beneficial for every individual to have the opportunity to live an expat life at some point along their journey, and I'll forever be grateful to Cayman for life by the Caribbean Sea and some of my most memorable life moments, including my wedding and the births of my children.
Where, when and why did you move abroad?
My husband and I took a huge leap of faith on August 29, 2012, when we moved from Michigan, U.S.A. to Grand Cayman, Cayman Islands. I was six months pregnant with our son, and we brought along our four kitties. We've since taken one more in that we've rescued here in Cayman. We felt led here.
What challenges did you face during the move?
My husband's job didn't pan out the way that we had anticipated for several reasons, so we ended up being nearly homeless in paradise. When his work permit was just about to expire, a teaching position opened up and that kept us here. My husband now works for the government as a primary school physical education teacher.
Are there many other expats in your area?
Yes. There are expats in Cayman from all over the world. That is one of the beautiful things about this island. You can experience an array of culture! At the place of employment where my husband first worked here as a teacher, over 30 countries were represented under one roof! I love diversity and learning about others' way of life.
What do you like about life where you are?
I love the peace that I feel next to the sea. The natural beauty here makes me feel like I live in Heaven on Earth. Every day I wake up and give thanks for another day in paradise! I also appreciate the weather, which allows me to get out of bed and be the best Mom that I can be to my little ones. Back in Michigan, I spent seven months in bed, in pain, prior to our move following my near-fatal accident in December 2010.
What do you dislike about your expat life?
I'm not sure I can say that I "dislike" anything. You have to adapt as an expat, and I realize that I always have the choice to go back to the United States where I came from. Cost of living is expensive here, but I cannot place a value on the peace and healing that I receive from being next to the beautiful Caribbean Sea. I am the "foreigner" here, which broadens my perspective and allows me to see things differently when looking at my home land, but I strongly believe that every single individual could benefit from living life as an expat. This is an experience that I don't take for granted, and I'll forever be grateful to Cayman and for the opportunity to live here.
What is the biggest cultural difference you have experienced between your new country and life back home?
One of the most positive culture differences that I've noticed is the fact that Caribbean women seem to embrace their bodies and curves in a way that women in the States could learn from. Women were created amazing and it is sad to see girls and women not understand their inherent beauty in every shape and size. Going through pregnancy and childbirth, two c-sections (one emergency and then another planned due to limitations on the island), and breastfeeding has made me appreciate the female body in ways that I never did before. To all the young girls and women reading this, you were fearfully and wonderfully made, and there was no mistake in your design. Embrace yourself.
What advice would you give to anyone following in your footsteps?
Trust the journey and give it time. If we would've given up and went back home when life got hard, then we would have missed out on so many beautiful memories created here. We've learned a great deal from living life abroad!
What are your plans for the future?
Oooh, that's a good question! Life has taught me that there's a plan greater than my own. I share this in the book that I wrote, Breaking Free: One Woman's Journey From Trauma And Pain to Self-Discovery And Life In Paradise.
This life that I am living is not what I had in mind when I was a young doctor and newlywed at the start of my career and marriage. Before getting hit by a semi-truck at nearly 65 mph two weeks after my wedding, I never imagined that I'd be home with two little ones and that the pain that I've felt would be being used to help others along their journey. In looking forward, I hope all of my gifts are used to serve others and to bring positive change to the world. I hope that others realize that they're not alone, that there's always hope, and that they are loved. I hope that others come to realize that their purpose in life is greater than any pain that they experience, and I hope that they allow themselves to follow their journey and take leaps of faith along the way.
You can keep up to date with Nicole's adventures on her website.
Would you like to share your experience of life abroad with other readers? Answer the questions here to be featured in an interview!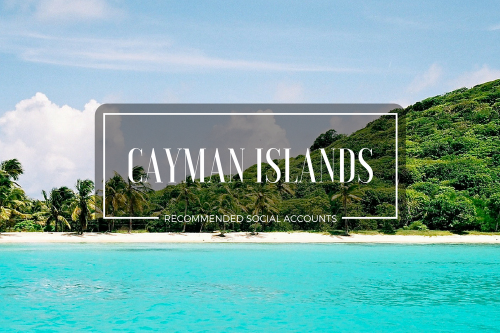 At Expat Focus, we like to be on the lookout for resources around the web that could help prospective expats adjust to their new countries. Today, we're taking a look at the Cayman Islands and some of the social media accounts you should be following if you're thinking of moving there.Cayman Expat Club
Facebook Page
Founded in July 2012, the Cayman Expat Club is a free of charge social club for vibrant, socially minded expats living in the Cayman Islands. Formed by US expatriate Racheal Vicari, the forum provides a welcoming environment where expats can share their experiences, answer questions for newcomers, show support, network and make new friends. There are also events shared that will definitely interest people who have recently moved here.
Ondine B
Twitter
With a terrific smile and a bouncy persona, Ondine shares her errant thoughts and ramblings as a Bristolian English expat, who came to the Cayman Islands by way of Dallas, Texas. For an honest and occasionally irreverent record of on-the-ground life in the British Virgin Islands, look no further.
Cayman Isles News
Twitter
A Twitter only entity, the most important news of the day is curated into a varied feed that covers a broad range of topics, perfect for any expat who has decided to leave their home to set up a new life in the Caymans. With a professional tone, subjects range from local building developments all the way through to a smattering of sports chat.
Daniel Neil
Twitter
Employed in the automotive industry and a self-professed professional party animal, Daniel certainly shares the excitement and positives of changing from a grey existence in Britain to that of a sun-soaked life in the 3 Cayman Islands.
Cayman Enterprise City
Facebook Page | Twitter
The social media face of this enterprise group, this company is a 21st Century hub for the world's knowledge-based industries. Priding themselves on sharing a excellent variety of resources, financial incentives within a tax-neutral environment and detailing the ultimate legislative, geographic and lifestyle benefits, Cayman Enterprise City is an excellent resource for new and experienced expats living in the Cayman Islands.
Cayman Compass
Facebook Page | Twitter
With a following of 11,000 on Facebook and 5,000 on Twitter, the Cayman Compass provides an essential source of news for the population who call the Western Caribbean island group home. Sharing essential topics, a smattering of feel-good events and a unique community feel, their timelines are ones to keep an eye on.
Sweary Expat
Twitter
Living on a dainty set of islands in the western Caribbean about 150 miles south of Cuba, 460 miles south of Miami, Florida, and 167 miles northwest of Jamaica is certainly an adventure. With a profile tagline reading "scio me nihil scire" or "I know that I know nothing" it's rather interesting to find a Twitter timeline that will have expats intrigued. Oh, and expect a little swearing here and there…
Cayman United
Facebook Group
Formerly known as the 6,000 people strong 'Caymanians & Expats United Against Taxation' Facebook group, Cayman United is cross-section of the island community. Having moved beyond the initial political issues that brought them together, they love to practice open and positive dialogue, discussing responsible leadership, fiscal and social accountability, grassroots activism and community service.
Dr Nicole Eastman
Facebook Page | Twitter
Surviving a severe car crash, Dr Nicole Eastman labels herself as Wife, Mom, Entrepreneur, Best Selling Author, Mentor, Expert in Adversity, and a Doctor of Osteopathic Medicine, all whilst living in hope and faith in the Caribbean. Vlogging, blogging and sharing her message of overcoming adversity, she has lived her best life in the sandy beach communities of Grand Cayman since 2011.
Cayman News Service
Facebook Page
Covering local and international news including business, politics, economics, health, sports, social and environmental issues, this is definitely a Facebook page to follow. With an additional site dedicated to business, classified advertising, forums, online polls and an informational archive, the CNS Library, the Cayman News Service is an essential for settling in to a new home on the islands.
We're always on the lookout for more accounts to feature – if you write about living in the Cayman Islands on social media, leave us a link in the comments and we'll take a look!