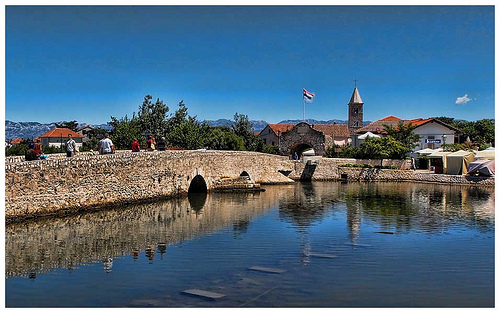 Although Croatia has grown in popularity as a tourist destination over the last decade, it still isn't among the most popular expat locations in the world, or even in Europe. However, there is a small expat community here, and although most expats tend to live in Croatia only temporarily, more people are starting to see it as a viable and desirable long-term option. If you're considering moving to Croatia yourself, here's a brief idea of what to expect.Lots of beauty and warmth
There's no doubt that Croatia is a beautiful country – the big Croatian cities are, for the most part, beautiful and well maintained, the countryside is gorgeous, and the beaches in particular are stunning and pristine. All of this is a major reason for Croatia's popularity among tourists, and a factor worth considering for expats too.
There's also the climate, which is neither too hot nor too cold; the infrastructure, which is mostly very good, especially the road network across the country; and Croatian hospitality. The road network and Croatia's geography also mean that you could live in the capital city Zagreb and still be only a couple of hours away from the coast. If you're in Split, the biggest city after Zagreb, you'll have even better access to the coast and a number of beautiful beaches. Living in Croatia also gives you access to a number of great European destinations, if you want or need to travel.
The usual expat struggles, and a few unique ones
Of course, there are also several things that expats find themselves struggling with in Croatia. Some of these are the usual changes that expats struggle with anywhere in the world – adjusting to a new culture, feeling homesick, dealing with a new language, new cuisine, new systems, and so on. There's also the fact that as you settle in and change, returning to your home country can leave you feeling just as out of place and a bit anchorless. The good news is that this will pass, even if the transition is painful.
Language may or may not be a problem for you in Croatia, depending on where you live. In the cities and the popular tourist spots, a considerable number of people speak English. In the countryside however, it's important to know Croatian. Keep in mind that many expats find it quite difficult to learn the language.
Croatian bureaucracy is another challenge. There's a lot of bureaucracy to deal with, whether it's for getting a Croatian visa, setting up a bank account, or buying a house. There's a lot of paperwork, and things move slowly, so you need plenty of patience and it is important to plan ahead.
Conveniences like home delivery and online shopping are not as widely or easily available as they are in the US and many European countries, and while this isn't exactly a huge burden, it can get annoying or frustrating.
There are also a few cultural aspects of life in Croatia that can be difficult to adjust to. At meals for example, you are usually expected to take multiple servings, and if you don't, your host may think you are either rude or didn't like the meal. Croatia is also mostly Catholic, so remember that meals often start with someone saying grace. Depending on who you associate with, religious practices may be more frequent and prominent than you're used to. There are also a few widespread superstitions, and although they may not seem important to you, they can be important to locals. For example, you will be warned not to drink water while eating fish, not to go around with wet hair, and to cover the back of your neck if there's even a slight chill in the air.
Cost of living
Croatia is cheaper than most other expat locations in Europe, but people from Canada and the US often find it more expensive than their home country. It's also important to consider the fact that salaries too tend to be lower, even as an expat. As a result, the low prices can still eat up most of your income.
Disbelief and confusion at your decision to move
In addition to the fact that Croatia isn't a particularly popular expat location, many Croatians, for a variety of reasons, are eager to leave the country. As a result, most expats in Croatia frequently encounter baffled questions about why they want to live there. This can get tiresome, but the best thing to do is just laugh it off.
Can we improve this article? Something wrong? Let us know in the comments.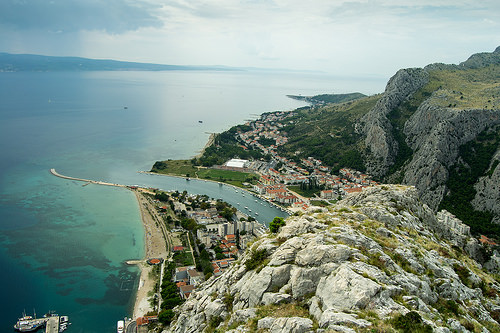 Croatia, one of Europe's youngest nations, has been attracting foreigners from all over the world since the end of the Balkan war. Also known as "The New Tuscany", this picturesque region is now home to many expats. Some choose to give birth in Croatia, instead of traveling back to their home countries during pregnancy. The experience is almost the same as it is in most other East European countries, with a few minor differences.Below are a few aspects for all expats to consider carefully before deciding to have a baby in Croatia.
The type and location of birth
Midway through a pregnancy, mothers-to-be need to decide what kind of birth they would like to opt for. Unlike in the US and UK, women do not have much control over birthing matters in Croatia. Most doctors do not even give them the chance to decide if they want a natural birth or a C-section, or whether or not they want an epidural.
In Croatia, 99% of the births take place in one of the 30 maternity hospitals. All these facilities are supported by UNICEF and have been recognized as "baby friendly" hospitals. Apart from these maternity hospitals, there are no certified birthing centers and the practice of giving birth at home is very rare in this country.
There is a private maternity clinic in Zagreb, which is preferred by most expats as it offers water births and other similar options in addition to normal birthing. However, this facility gets crowded very quickly and can be quite expensive. For more information, take a look at www.podobnik.hr/en/vijesti/
Hiring a midwife
Less than 10% of Croatian midwives have completed a university degree in midwifery; the vast majority of them only have secondary school education. Therefore, almost all the midwives in Croatia only work in maternity hospitals, where they assist doctors. They are neither licensed to provide antenatal care nor run their own independent practices. A midwife should never be hired for private birthing at home as it is against the law.
Antenatal care
All pregnant women living in Croatia can opt for free antenatal care, regardless of their residence status. This service is provided by primary gynecologists at state-run hospitals. Private antenatal care comes at a premium cost. The average number of antenatal visits during pregnancy in Croatia is 7, which is slightly lower than the US and the UK.
Most couples in Croatia do not attend any kind of prenatal or Lamaze classes. There is a course in Split available for fathers-to-be who want to be present for some part of the delivery.
Presence of the father
In the US and UK, it is a very common sight to see the fathers in the delivery room throughout the birthing process. Most of them also stay at the hospital with their partners after the baby is born. However, these practices are not the norm in Croatian state hospitals.
Delivery rooms offer little privacy and often have a couple of women giving birth at the same time. Therefore, fathers are rarely allowed to be present during childbirth. They are also not allowed to stay in the hospital unless the woman opts for an expensive private room.
Newborn care
Unlike most Western countries, in Croatia newborn babies are kept with their mothers all the time. This practice is followed in all private and state-run hospitals, mainly so the mothers can nurse their babies as and when required. The use of a bottle for newborns is strongly discouraged by Croatian medical staff.
At almost all of the state-run hospitals, visitors are not allowed to have any direct contact with the newborn. Even close relatives can only see the baby through a glass window; no one is permitted to visit the mother's room.
Duration of hospital stay
Hospitals in the US and UK allow mothers to go home around two days after a normal delivery, as long as there are no complications. However, in Croatia mothers are often kept for around five days or so after childbirth, even under normal circumstances.
Private medical care in Croatia is very expensive and the duration of hospital stay is also fairly long. Many insurance companies in the US and UK do not cover childbirth in a foreign country. It is therefore essential for prospective parents to get their insurance in place before planning a pregnancy.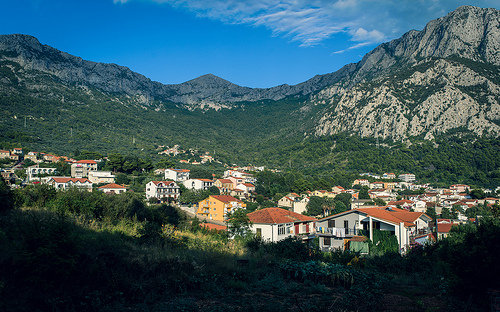 Located in southeastern Europe, Croatia is bordered by countries such as Hungary, Slovenia, and Bosnia & Herzegovina. Croatia has a thriving tourism industry and is known for its rich historical heritage, abundant natural scenery and pleasant weather. The country also attracts a growing number of expats. Many of them live in the capital city of Zagreb, a modern destination that is on par with other popular cities of Central Europe such as Budapest and Prague.For foreign nationals moving to a different country, buying property is a big investment. Here are some guidelines for buying property in Croatia.
Buying property as a foreign national
There are some restrictions on property ownership by foreign nationals in Croatia. Only those nationals whose origin countries have a reciprocity agreement with Croatia are eligible to acquire real estate. This means that Croatian nationals are free to buy property in those particular countries, such as in the EU countries (except Italy), Hungary, Russia and the United States. Citizens of Switzerland, Bosnia and Herzegovina, and Italy are permitted to buy property only if they intend to live in Croatia permanently.
Foreign nationals must also be aware that before a sale can be made final, consent is required from the Ministry of Foreign Affairs. This process can take anywhere between two to six months during which the ministry examines the foreign laws to determine if the reciprocity agreement exists.
Foreigners are not permitted to acquire agricultural and forest land. They are also not allowed to buy those properties that are considered to be protected cultural monuments.
Property acquisition process
The first step in buying property in Croatia is the pre-contract agreement between the buyer and seller. The buyer must pay a down payment, which is usually equivalent to ten percent of the selling price.
The buyer is required to apply for consent from the Ministry of Foreign Affairs. The documents necessary for this include the purchase agreement, proof of ownership from the seller, certification that the property is within the boundaries of the construction zone envisaged in the urban development plan, buyer's proof of citizenship, seller's proof of citizenship, and power of attorney, in case an attorney is involved in the process.
In the next step, a lawyer prepares a binding contract, which is signed by a notary, and an official note of the contract is entered in the Land Registry. Once the Ministry of Foreign Affairs issues consent, the contract must be registered in the Municipal Cadastral Department's Land Books and payment of purchase tax must be made. New buildings (built after 31 December 1997) do not require payment of the 5% real estate transfer tax, but 25% VAT is applied on the new construction value of the building.
If the buyer does not fulfill the contract terms during the pre-contract stage, the down payment will not be returned. If the seller fails to fulfill the terms of the agreement, he must pay compensation in the form of double the amount of the deposit.
An important point to keep in mind is that of rightful ownership of the property. In Croatia, there are a number of properties where the owner is not actually the legal owner. This is on account of the fact that a portion of the population was compelled to leave the country during the war. If the ownership is unclear, the government does not permit the purchase of the property. Therefore it is essential to determine the legal ownership of a property before entering into the pre-contract.
Transaction costs
The transfer of real estate ownership is subject to a transfer tax of 5% of the market value. Both Croatian nationals and foreign nationals are required to pay this tax. It does not apply in the case of new buildings, where VAT of 25% is applied. Lawyers usually charge legal fees of around 1% of the purchase value, while real estate agents charge a commission that is between 3 to 6 percent, paid by buyer and seller separately. The registration fees and other costs can be estimated to range between 0.01 to 0.05 percent of the property value.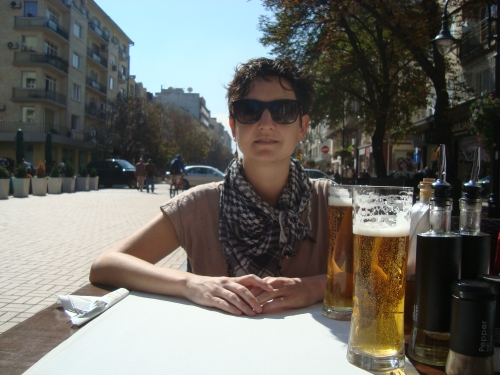 Who are you?
I'm Nat Newman, an Australian writer living in Zagreb.
Where, when and why did you move abroad?
I moved from Australia to Croatia two years ago in March of 2013. That's the easy part. The hard part is why. I suppose I'm not your average expat. I didn't move for my career or for love. I'd been living in Sydney for a few years, with a good job and a good group of friends.But I just felt disconnected from everything. I hated going to an office every day. And one day I suddenly thought – why not move to Croatia? I have family there. And it seemed like exactly the right thing to do. So I saved as much money as I could, got rid of as much of my stuff as I could, and here I am.
What challenges did you face during the move?
I had accumulated a lot of stuff over the years. Some of it I sold. I put quite a lot of things on a table in front of my house with a sign that said 'Free Stuff'. That was fun, seeing people find a cool toy or old magazine. One woman took all of my pillows and sheets! But it was also hard. A lot of those things I'd kept for a reason, and it was hard to let them go, even though they're just things. In the end I still came over with far too much – 10 boxes of clothes and books!
Are there many other expats in your area?
There are quite a few, mostly diplomats and their families. But there are also a lot of people who are here for love. In my Croatian class we had people from Albania, Syria, Peru, China, Ghana, Zambia, Sweden, Ireland and Luxembourg! The great thing about being an expat is that you get to meet the most amazing people and have extraordinary opportunities. I never thought I'd be friends with ambassadors, but I am! My classmates were invited to be in the audience of MasterChef, just because we're all foreigners. It's bizarre.
What do you like about life where you are?
It's pretty simple here. People in Zagreb are never in a hurry. They take time to stop and enjoy a coffee or a wine with a friend. Also, it's pretty cheap. My monthly expenses are what I was paying per week in Sydney.
Zagreb is a really beautiful city. It's small enough to get around, but big enough that it has everything you need. And there is always something on. There is a festival every week in Zagreb. People love music and art and culture, and they also appreciate street art and comedy. It's a great mix. Where else in the world could you have a Museum of Broken Relationships?
What do you dislike about your expat life?
Just the little things. Good tea, breakfast cereal, soy sauce. Those things are hard to find. The big things in life are easier to sort out because they're more important. For example, do I miss my family? Sometimes, but communicating is easy these days with Skype and Facebook. It's only ever the little things that are annoying, because they're not big enough to try to fix.
What is the biggest cultural difference you have experienced between
your new country and life back home?
They don't have breakfast! Seriously, getting a poached egg and bacon is impossible.
What advice would you give to anyone following in your footsteps?
For some people, changing countries is a big deal. I've never felt that way. Just relax, don't stress too much and be prepared to wait a long time to do anything that involves bureaucracy. You must have patience, and that's probably true no matter where you move to. Zagreb is a pretty easy city to live in, just make sure you have enough money and all your papers in order.
What are your plans for the future?
Definitely here for another year so I can get fluent in Croatian, and then who knows? Maybe Italy, maybe France. But no plans to go back to Australia in the immediate future.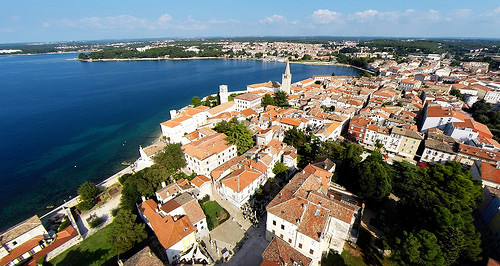 At Expat Focus, we like to be on the lookout for resources around the web that could help prospective expats adjust to their new countries. Today, we're taking a look at Croatia and some of the bloggers who write about living there.
Frank In Croatia
http://www.frankaboutcroatia.com/
Playing the simultaneous roles of travel guide and expat blog, Frank In Croatia provides an excellent overview of life all around the country, without too much focus on any specific place.Featuring budgeting tips for travellers and expats alike, as well as recommendations for local restaurants, bars and recipes to make at home, Frank keeps his readers well-informed and his blog is a great place to start your search for a new life in Croatia.
Lividlili
http://www.lividlili.com/
Nat writes from Zagreb about travelling, living in Croatia, local food and events, and her love of beer. An irreverent and frequently hilarious blog that isn't ashamed to deal with some more serious subjects too, Lividlili is a recommended stop-off on your trips around the blogosphere. If you're a bookworm, take a look at the 'Words' section, which features book reviews as well as Nat's own writing. With its eclectic series of posts and informal tone, Lividlili will give you the confidence you need to move abroad and is a must-read if you're thinking about moving to Zagreb in particular.
Chasing The Donkey
http://www.chasingthedonkey.com/
Another blog that walks the line between travel guide and expat site, Chasing The Donkey explores the Croatian culture through its food, people, and places of interest. The posts are easy to read and well-written, with tips that will prove useful particularly for the new expat. From fun-filled days building boats in Podstrana to discussions of the struggles of expat life, SJ allows her readers a glimpse into her life in Croatia and will make you feel like your goal of moving there is achievable.
Expat In Croatia
http://www.expatincroatia.com/
Expat In Croatia is a one-stop shop for all the little practical things you need to know when you've just moved to a new country. From visas and residency concerns to how to get a free .hr web address; from starting a company there to the best Croatian Instagram accounts to follow, Sara's blog is a repository of useful information. Entrepreneurs and the self-employed in particular will find the site useful, especially the 'Business' section which discusses all aspects of working life in Croatia.
Croatia Expert
http://www.croatia-expert.com/
A Danish family who moved to Croatia in 2004 are behind this blog, which as its name suggests provides information on just about every subject you could need when moving to Croatia. Price guides to major cities, where to shop away from the tourist crowds, how to get around on public transport, and of course guides to the beaches and national parks all feature on Croatia Expert. Whether you'll be moving there permanently or just visiting for a short period, this is a great read that will help you to plan where in the country you want to go.
Those are our recommended expat blogs for today. Do you write about being an expat? Let us know in the comments!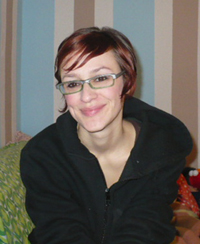 Who are you?
I am an American who has been living in the Balkans for 6+ years now (after this long, you stop counting). To the surprise of many, I do NOT have roots from this area. I am pretty much as American as you can get without being a Native American – meaning my ancestors came over to the "New World" well over 100 years ago.
When people ask me where I am from, I am not really sure what to say. My family moved around a lot in New York State (i.e. not the city) and then to Ohio. When I was 16, I finished high school a year early and moved to Philadelphia on my own. I eventually went to college there as well and have a Bachelors of Arts degree in Sculpture.Where, when and why did you move abroad?
Even though the US is my home country, I've never really felt at home there. Even as a young child, I remember having feelings of being an outcast. So, I guess that is the real reason that I moved abroad: the Balkans is the only place I have ever been to where I really feel at home.
Of course, I didn't know I would feel at home in the Balkans. I already had some European travels under my belt when I was first introduction to the Balkans. At the time, I was working in an alternative video store which happened to have a section dedicated to Yugoslavia. I found a film by the director Dusan Makavejev called Sweet Movie. It blew my mind! That same year, I was also introduced to the performance artwork of Marina Abromovic.
If you aren't familiar with those two, I highly recommend checking them out. They are the epitome of dark, edgy humor that visceral emotion that I've come to associate with the Balkans. Anyway, after seeing work from the both of them, I said to myself, "Where did this come from??? I've got to go there!"
My first Balkan trip was to Belgrade in 2005 and I fell in love with the country and people. So, the next year, I decided to explore more of the Balkans. Rijeka was on the top of my list because the punk-anarchist bar I liked to go to in Philadelphia happened to be called Fiume. Fiume is the Italian name of the city Rijeka. The reason the bar was named after the Croatian city was because Rijeka used to be an anarchist state for a couple years after WWI. It is actually the longest-lasting anarchy in modern history, but that is another story…
In 2007, I finished university and decided to move to the Balkans. I lied to myself and said I was moving to Ljubljana – which would have made practical sense because Slovenia is economically stable and a great place for artists. But, I must have really intended going somewhere else because, before my departure, I bought the "Teach Yourself Serbian" book instead of the "Teach Yourself Slovenian" book.
When looking back, I know the real reason I moved to the Balkans was because I didn't want to lose my soul. If I'd stayed in the US, I would have turned into a machine: working to buy stuff I didn't need, drowning out my brain with TV, and never seeing my friends or family…
What challenges did you face during the move?
I really didn't have any problems during the move. So long as you make an effort to assimilate to their culture (speak the language, etc.), the local people are so helpful and nice. I remember sitting in a café and trying to make sense of the classified ads for apartments. Some random guy saw me and immediately offered to help me make the calls and even got me a mobile phone too. The *BIG* challenge I did face, though, was working in bar – even though I barely knew the language yet! My boss was very mean and would yell at me every time I made a mistake (and I made lots of mistakes!). On the plus side though, that was a really good way to learn the language! I never made the same mistakes twice and mastered Croatian much faster than I would have with any course. Apparently, Croatian youth are pretty lazy so it was surprisingly easy for a foreigner who barely knew the language to find a job in a bar.
How did you find somewhere to live?
I wasn't even planning on going to Rijeka. I was actually on my way from Ljubljana to Zagreb to see some friends. But I was hitchhiking and it was raining. So, I decided to stop for a coffee and then decided to stay the night in a hostel. The hostel cost 10 Euros. Then I found out that I could rent an entire apartment for 100 Euros. So, I got the classified ads and started looking for a place.
The first place I found was actually pretty terrible. It was ugly and far from the center. Luckily, I only stayed there a month. I met a really cool girl at an art opening who happened to be looking for a flat mate. We lived together for the next 6 months.
Are there many other expats in your area?
Compared to the rest of the coastal areas in Croatia, there really weren't too many expats in Rijeka. The city is rather industrious (i.e. ugly), so it doesn't draw in expats like places in Istria and Dubrovnik. I'm sure there are plenty of expats in Rijeka too; I just didn't come across them because of my rather alternative style of living. I did, however, meet a lot of Croats who had lived abroad and come back home. This is probably because I tend to hang out with artist types and many of them are well traveled.
What is your relationship like with the locals?
One of the problems that expats in Croatia may have is this: they immediately assume that you are wealthy and look at you purely as a business opportunity. This makes sense considering how much of the Croatian economy on the coast is dependent on tourism (and they do get a LOT of tourists!). Once people realized that I was living a "normal" life, they treated me a lot differently. I was working in bar as a waitress and at another bar as a barwoman, so people did find it shocking that I'd come from the US to work such a crappy job.
What do you like about life where you are?
There is something magical about the Balkans which allows you to live well off of very little. For example, when working in the bars, I would somehow spend 2 or 3 times as much money as I was making. Yet, I always had a bit left over for coffee and bread. How is this possible? I have no idea – but all Balkan people will tell you it is. (Ironically, I actually have a good paying job now and the magic money has disappeared. I guess the magic only occurs when you don't make much.
What I like most about Croatia and the Balkans in general though is this: people have got their priorities straight. First comes family, then friends. Then somewhere down the line is your job. They aren't like the Americans who define themselves by their jobs and let it consume their lives. Croats are also very gregarious people and love to laugh and joke around.
What do you dislike about your expat life?
The only thing that I really didn't like about living in Rijeka is that it is a small city, so everyone knows each other. This can be a good thing because you don't have to call your friends and make plans to have a coffee. If you feel like drinking a coffee with some company, you just walk through the center or go to your favorite café and you will stumble across a friend. But, this small-city closeness is rather annoying if you are used to privacy or want to be alone. Everyone knows each other's business and they gossip incessantly. Croats are also very jealous people. The moment they think you have more than they do, they will try to rip you off or take advantage of you. If they think you have less than them though, they will be the nicest, most helpful people on earth.
What advice would you give to anyone following in your footsteps?
I realize that most people aren't going to follow in my footsteps – at least as far as the hitchhiking and lack of planning goes. So, here is my advice for the more typical expat: be respectful of the culture.
Right now, the Croatian coast is being taken over by expats. I was even visiting a small village in Istria with just 200 people living there and came across expats! My friends there were infuriated that they had to speak English in their own village. If you make the effort to adapt to the culture, like speaking the language and not flaunting your Western income, then you will be welcome with open arms. If not, then you will be relegated to hanging out with other expats.
What are your plans for the future?
I have since moved out of Croatia and live in Belgrade. I like it here because it is a big city, which means lots of happenings and more diversity. It is also a lot cheaper than living in Zagreb would have been. It is also a lot more chaotic than Zagreb though (which I like). I now have a 3-year old daughter and am pretty much settled in my life, so I doubt that I am going anywhere too far away. In the next 5 years or so, I'd like to purchase a small house in the outskirts of Belgrade. As for other plans, I'm slowly building up an online business and meeting my goal of going on at least 2 vacations a year.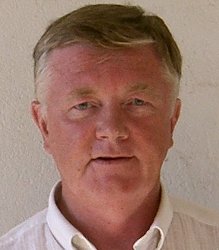 by Peter Ellis, Croatia Property Services
Since breaking free from Jugoslavia in the early nineties, Croatia has worked hard to rebuild the tourist industry that it was famous for in the seventies and eighties. Under the slogan ' The Mediterranean as it used to be', it has moved steadily ahead.
Following concerns by their tourist authorities, who had seen for themselves the effects of over development of the Spanish coastline, the country moved to protect its amazing coastline and put restrictions on development directly on the coast and even certain restrictions on developments up to 1km back. They also realised that if they were to have sustainable tourism, they would need to consider the best use of what they had to offer. The outcome of this has been to move towards higher net worth tourism, attracting a wealthier type of tourist and working at this.Places like the Italianate Istria were ideal. The Northern part has a wonderful hinterland, redolent of Tuscany or Umbria, with fascinating hilltop towns, like Grosnjan and Motovun with jazz and film festivals. The vineyards and olive groves surrounding traditional stone houses were many people's dream location, especially when it was such an accessible region.
Ryanair fly all year round into Trieste, just across the border in Italy and have flights in to Pula, in Istria, during the summer, whilst Thomson fly there from regional airports like Bristol and Manchester. Even Venice is only a couple of hours away, by car or hydrofoil and both Easyjet and Ryanair fly there, including flights from places like Liverpool. For people coming from further afield, Zagreb airport is 3 hours away from Istria, and Ljubljana, in Slovenia, slightly less. Both are linked to Istria by modern motorways, as is Venice.
The infrastructure has been steadily improving, as new motorways have been built, designed by Britain's Ove Arup, and Broadband and GSM wireless internet access are now widely available. The new marina at Novigrad complemented the existing ones at Pula, Vrsar and Umag. Savudrija hosted Istria's first five star hotel, followed by another at Rovinj. Three new golf courses have already got permission and the 18 hole Kempinski one in Savudrija is already open.
In the wake of this, property prices have been increasing steadily. Stone houses with pools are particularly popular, as not only do they have good capital growth potential, there is a huge demand for them for holiday rentals. Owners rent out through websites like www.ownersdirect.co.uk.
The northern county of Istria's great strength is position, always critical. Most of Europe drives there, as it is the nearest point on the Mediterranean. If you want to fly, Istria has its own airport at Pula but is surrounded by other airports at Rijeka/Krk and Trieste (Italy, but only an hour away) with Treviso two hours.
For other parts of Croatia, there are international airports at Split and Dubrovnik.
When the eco lobbying really kicks in and long distance flights to places like Turkey, Florida, the Cape Verde Islands and more exotic locations become prohibitively expensive, leading to falls in property values, Croatia will still be holding up.
Buying in Croatia, for foreigners, used to be relatively complicated, but for the last three years EU nationals have had the right to buy Croatian residential property in their own names.
The right to buy for non EU nationals depends on something called reciprocity. Basically, if Croatians can buy in their country, they can buy residential property here, although permission will be required from the Ministry of Justice before registration in the Land Registry can take place. It used to be the Ministry of Foreign Affairs and many websites that have not updated still claim this. EU nationals do not require such permission.
For anyone coming from a country not offering reciprocity, all is not lost, as we simply set up a Croatian company for them. A Croatian company can buy anything that a Croatian national can, including agricultural land and unusually large properties, which are otherwise restricted to Croatian nationals. Croatian companies can be 100% foreign owned.
Property ownership is readily verified online and reputable agents will check this themselves before offering property. The entry will record, inter alia, such things as whether a Usage Permit has been granted, whether there is more than one owner and what mortgages or other liens are on the property.
When buying a property, the buyer pays a 5% Property Transfer Tax. For property being sold by a developer registered for PDV (VAT), the 5% is only on the land value. For property being sold by a non PDV registered entity, the 5% will be on the value of the property as a whole. If the price included the currently (April 2012)25% PDV, which will have been calculated on the building value, this may be recoverable if the buyer buys through a company that actively trades, for example, rents out. The vast majority of new property offered in Croatia will include PDV if it is applicable, within the advertised price.
Things like utilities cost similarly to prices in other countries, although as water is metered, it will probably cost less, as an owner is only paying for water used while they are using their property. Local taxes are very low compared to, say, UK ones. UK ones have to cover all sorts of things like Fire, Police, Education and Ambulance services that in Croatia are covered by central government. In Croatia they are only expected to cover street cleaning and rubbish removal, both of which are very frequent and are consequently usually less than £200 p.a.
Croatia joins the EU in 2013 and prices will likely rise again, as they did elsewhere. The country is particularly good for retirement, not just for its obvious attractions like the landscape, yachting facilities and good food. Pension income is not taxed here. EU citizens retiring here will have automatic residency rights.
Any specific questions are welcome at http://croatiaproperty.proboards.com/index.cgi Or email me directly at peter.ellis@croatiapropertyservices.com