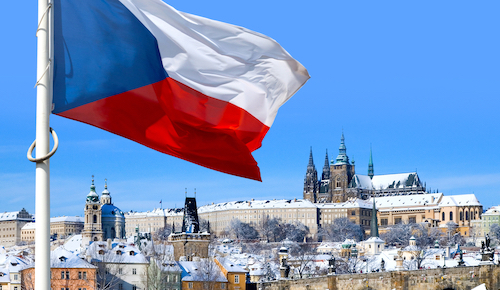 The Czech Republic has a high standard of healthcare, and doctors there should be able to help you get the medication you need once you have arrived.However, there might be some medications you are used to taking that are restricted in the country, so check with your doctor before you leave to see what can be done.
What Medications Are Available In The Czech Republic?
Expats from outside of the EU will be the most affected by the Czech Republic's medication restrictions. The EU's Opium Act limits any substances considered 'addictive' or 'psychotropic' from entering its borders, and this includes a number of popularly prescribed drugs in the US, such as certain antidepressants and a lot of ADHD medication.
The Czech Republic is a Schengen country. If you are travelling from another Schengen area then you will need a Schengen certificate if you want to bring in a restricted substance: otherwise, you will need a general medical certificate.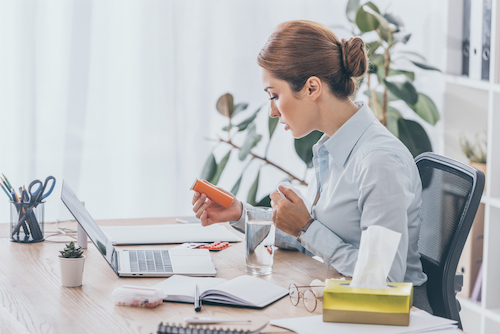 Some antidepressant medication is not available in the Czech Republic
You can only take enough medication with you for your own personal use, and there might be a limit to the number of days' worth of medication you can bring. Often this is thirty days, but speak to your doctor if you need more and see if they can prescribe you extra. Your doctor will need to write a letter explaining what your condition is and why you require the medication.
Once you are in the Czech Republic, your local doctor should be able to give you the same prescription even if it is a restricted substance. However, in many cases they will try to move you onto an unrestricted medication that treats the same problems.
You will be allowed to bring in unrestricted medication, as well as inhalers, although there might be restrictions set by the airlines as to whether these have to go in the hold or can be carried on with you. If you need to bring needles or syringes for medical purposes, then you will have to bring a letter from your doctor describing why you need these, even if the substance you are taking is not restricted. You will have to declare these at customs when you enter the country, and show your doctor's letter.
You can find out whether your medication is on the restricted list by searching for it on SUKL (the State Institute for Drug Control).
Visiting A Pharmacy
Once you have set up your Czech health insurance and registered with a doctor, you can then visit your local pharmacy to pick up any prescriptions. Pharmacies can be identified by the green crosses outside them, and will be called lékárna. You do not need to register with a specific pharmacy in order to pick up your medication: you can just go to whichever one is local to you.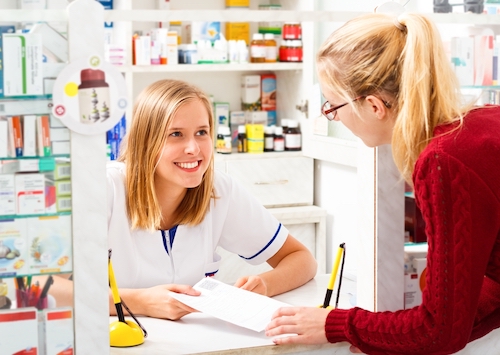 You can pick up your prescriptions at any local pharmacy
If you are picking up a prescription from your doctor, then you will need to visit the prescription counter (na předpis) and hand over your prescription to the pharmacist. They might explain how to take the medication and any dosage restrictions — your doctor should already have told you about this, but the pharmacist can confirm it. In larger cities, most pharmacies will have someone available who speaks enough English to give you this basic information, but in rural areas you might need to take an interpreter if you are worried about receiving the wrong dosage.
You can also visit the pharmacy to discuss minor complaints, such as coughs and colds, and buy medication for these over the counter. To do this, you will need to visit the non-prescription counter (volně prodejné) and ask the pharmacist for the medication you require. Again, in the larger cities someone should be able to help you in English, but in rural areas you might need to either research which medication you need beforehand, or take someone with you who speaks the local language.
Some substances are limited, but not restricted. This means that you do not need a prescription to buy them, but when you go to buy them over the counter you will need to show identification. The majority of these will be medications containing pseudoephedrine, which can include antihistamines and certain pain killers.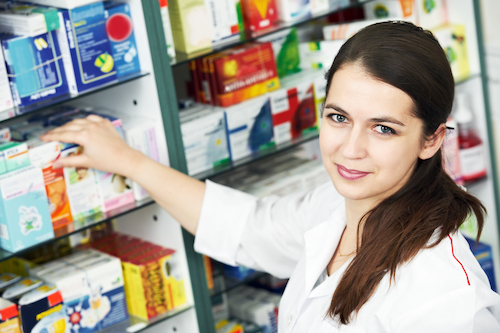 You will need to show ID if you are buying a limited medication over the counter
You will have to pay for any non-prescription medications yourself, unless you have taken out private health insurance that covers this. Most prescription medications will be subsidised by the state, but there are some exceptions, and in many cases you will need to pay a nominal fee — usually under €2 — when you pick up your prescription. You can find out which medications are subsidised by the state, and whether you will need to pay part or all of the cost, on the official pharmaceutical site for the Czech Republic.
Would you like to share your experience of life abroad with other readers? Answer the questions here to be featured in an interview!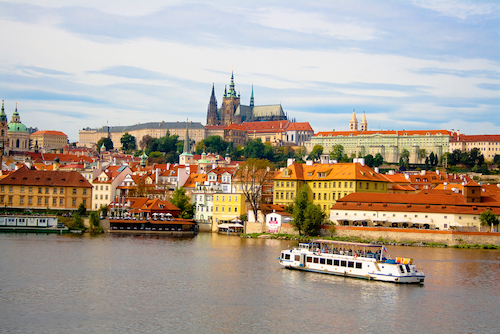 The quality of healthcare in the Czech Republic is generally very high. It consistently ranks top among Central European countries, and often shows up in the top locations in the world. For this reason, it is becoming a popular destination for medical tourism, and since the early 2000s the government has been bringing in measures to ensure that this does not place too much of a strain on the public health system.The health system runs on a two-tier approach: public healthcare is provided by the state, but some people also opt to add private health cover.
Although the quality of the care you receive should be the same either way — some doctors work in both sectors, so you might even be seen by the same people — there are reports of shorter waiting times for private patients, and you will also have more choice of which specialists you see, and where you see them, if you do take out private cover.
Overall Quality Of Care
The State Of Health In The EU Report, published in 2017, shows a high level of healthcare in the public and private systems alike.
Waiting times in the Czech Republic are among the most equitable in Europe, and unlike in many other countries, there is not much difference based on travel time or level of income. The report found that the level of unmet medical needs due to waiting times was very low — the Czech Republic was in seventh place out of the 29 locations studied, whereas the UK, for example, came in ten places lower at seventeen.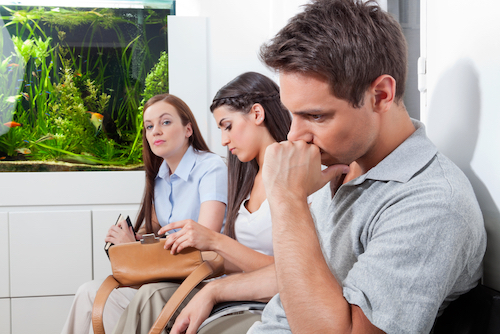 Waiting times are not too long in the Czech Republic
Life expectancy among the local population has risen in the last few years, although it is still a couple of years below the EU average, at 78.7. Cardiovascular diseases are the highest cause of death in the country; a statistic that is probably linked to the high popularity of smoking. Alcohol use and obesity are also high, and the latter is a rising concern.
Maternity care is excellent in the Czech Republic; the country provides excellent pre- and post-natal care for its residents, and it has one of the lowest infant mortality rates in the world.
Over the past few years, and particularly since the rise in medical tourism to the country, the Czech Republic has implemented a number of measures to increase efficiency and make the public health system more cost-effective. This has mainly taken the form of requiring non-residents to take out health insurance or pay out of pocket, which has meant that the growing strain on the public system has eased off.
Overall the public healthcare system is accessible and of a very high quality, and this is aided by the state's excellent benefits system which provides care that is free at the point of service for those who cannot afford to pay. The benefits system is open to all residents and works on a sliding scale, and the levels are among the most generous in the EU.
Criticisms Of The Czech Health Service
As in many other countries, where you live can play a disproportionate role in the quality of medical care you receive. In the cities there is an excellent quality of care, with high standards and plenty of doctors; but the further you move into the rural areas of the country, the lower the provisions are.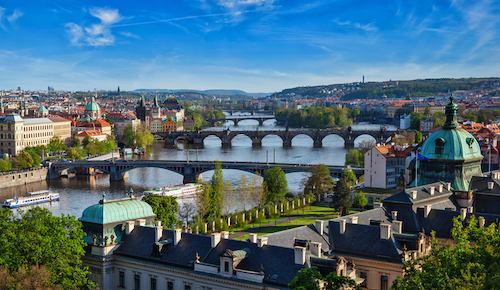 People in the cities will enjoy a higher level of healthcare than those in rural areas
Modernisation is another challenge: most of the country's health facilities were built decades ago and have not been updated to any great degree, so they can look brutalist and uninviting, which in turn can have an impact on patients' mental and physical health.
As well as the look of the facilities, the infrastructure and safety of some institutions — particularly mental health facilities and general hospitals in rural areas — potentially puts some patients at risk. A lot of these are severely understaffed and have not made the technological developments necessary to bring them into the 21st century, which means patients might be served by outdated measures and their records might not be kept securely. There are also problems when transmitting patient data between institutions, where one facility is more rural and thus does not have access to the same software programs as the newer hospitals in the larger cities, for example.
The EU report quoted above suggests that sanctions should be put in place for institutions that are not living up to modern standards. Currently there is legislation defining the minimum level of technical equipment, and the miminum amount of staff, that should be available in each facility; but as it stands at the moment, there are no disciplinary measures in place for those who do not live up to the minimum standards.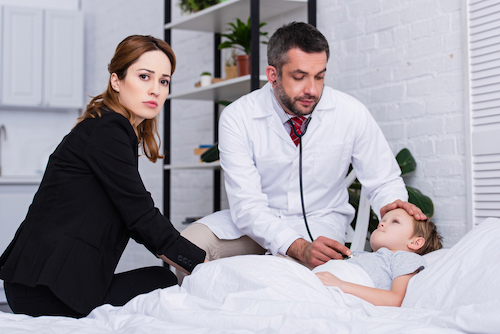 Staff shortages are a cause for concern in rural hospitals
Another reason why some expats in the Czech Republic choose to take out private health insurance, particularly if they plan to stay in the country for the long term, is due to concern that the ageing population will make it impossible for the state health system to remain as financially stable as it currently is.
At the moment, when a person reaches pensionable age and leaves the workforce, they are not required to contribute for their own healthcare, and instead are covered by the state's extensive benefits system. This has worked well in practice over the last couple of decades, but as the population ages there are concerns about whether there will be enough money flowing into the state system to continue insuring all residents, including vulnerable groups.
The state of healthcare on the whole remains excellent, particularly if you take out private cover to reduce waiting times and allow you to choose which specialist you see. Rural areas suffer from a lack of modernisation, but in the cities most facilities will be of an excellent standard both in terms of healthcare and general infrastructure.
Would you like to share your experience of life abroad with other readers? Answer the questions here to be featured in an interview!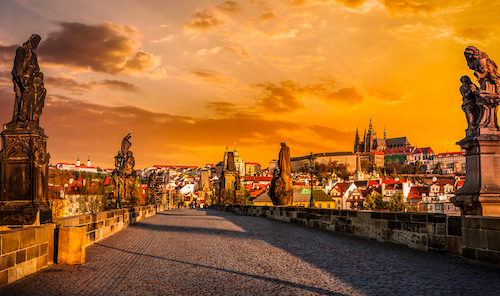 The Czech Republic runs a two-tier health system. The state health insurance looks after people for their basic needs, and offers a high level of care; but some people also choose to opt for private cover.If you do take out private health insurance in the Czech Republic, here are a few tips to make sure your premiums don't creep too high.
The largest provider of private health insurance in the Czech Republic is VZP, which also serves as the largest public health provider. Their private wing is known as PVZP and offers additional cover should you require it. You can also choose to take out a policy with another local health provider, or with one of the larger international companies such as Cigna or BUPA.
Private health insurance generally will not cover you for pre-existing medical conditions: for these, you will need to use your public healthcare, or find a package that does include this. Pre-existing conditions can make a policy very expensive, though, so if you have the option of going with the public system for this element of your health insurance then that is an excellent way to keep costs down. Some private insurers, including PVZP, will refuse to cover pre-existing medical conditions at all.
PVZP specialises in healthcare for expats, and they have English-speaking representatives who can help you to choose a plan that caters to your needs. Both short- and long-term plans are available, so if you already know how long you will be staying in the Czech Republic — for example, if you are there for a work assignment — then see if you can save money by only taking out cover for the amount of time you need. In some cases, the opposite might be true: if your insurer charges less by the year than by the quarter, for example, then it might make sense to take out cover for a full year even if you plan to leave after nine months.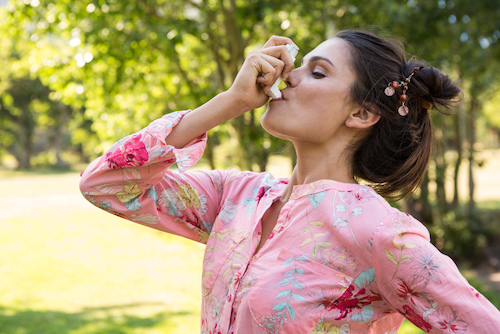 Many private health insurance policies will not cover pre-existing conditions
The private healthcare system is a relatively recent addition to the Czech Republic's health offerings, and it was brough into play to decrease competition within the public system. The Czech Republic is increasingly becoming a popular medical tourism destination, both for tourists from Central and Eastern Europe, since it has the highest reputation in the region; and for people from the US, who find the comparatively low prices to be a tempting option.
This means that if you take out private health insurance, you will be competing with medical tourists to see the specialists you choose. At the moment this does not present too much of an issue, and waiting times to see private doctors are reported to be shorter than those in the public system, but as the country grows in popularity for medical tourists this could start to have an impact.
Optional Extras
Optional extras are one of the most obvious things to remove from a policy to keep premiums low. Pregnancy and maternity care is an expensive add-on to many plans, so if you are not planning to have a family, look at removing this. Even if you do choose to have a baby in the Czech Republic, the public health system will look after you before, during and after the birth, so you might not need to include private care as well.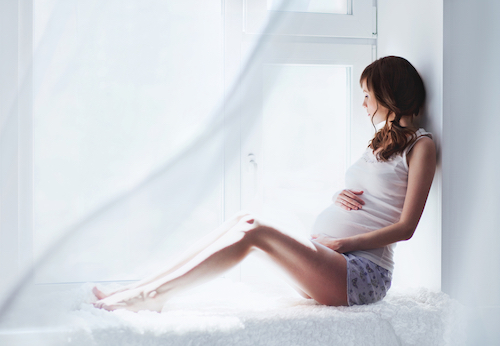 Maternity care options can often be removed from private health premiums
Dental care can be fairly costly, too, adding up to €500 to your overall premiums. If your teeth are generally healthy and you only visit the dentist for occasional checkups, then you might prefer to pay out-of-pocket for these rather than taking out cover. Emergency dental treatments such as tooth loss and necessary surgery will always be covered by the state.
Many insurance plans will offer to cover your children as well, however state healthcare is completely free for minors under the age of 16, so this might not be something you need. Private healthcare does give you access to more specialists if anything goes wrong, though, and it might also offer a higher level of preventive care and general check-ups.
Medical evacuation, and repatriation of remains if you die abroad, are touchy subjects for many people but are also worth thinking seriously about if you want to keep your premiums low. Even if it is very important to you to be buried back in your home country, you might want to look at the small print in your insurance documents to see whether there are any other changes you can make.
A lot of companies that offer medical evacuation do so both ways: if you fall ill in the Czech Republic, they will take you back to your home country; but also if you fall ill abroad (but not in your home country) while you are living there, they will take you back to the Czech Republic for treatment. If you do not plan to do a lot of travelling while you are living in the Czech Republic, then simply buying one-off travel insurance for the times when you are abroad can help to keep these premiums low.
Cost Sharing
Since 2008, there have been flat fees for certain non-emergency options within the state health system. These include some walk-in appointments with doctors after hours, and a charge for picking up a prescription. There are exemptions to these fees, such as for those on a very low income and children with chronic illnesses, however if you are otherwise in good health and you earn enough to fall into the standard income bracket then you will need to pay these fees upfront.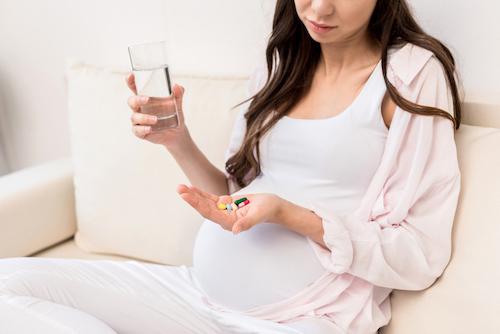 Look into cost sharing options to see if this could save you money on your prescriptions
Private insurance is one way to avoid this, so if you have to take a lot of prescription medication, for example, it might be a good idea to take out a policy that covers this. Likewise there is a small charge for each day spent in hospital, and although these nominal charges do not seem like much, they can add up.
Cost sharing options with insurance companies mean that you can claim back some of these fees after you have paid them. If you already have an insurance policy, check whether there is an optional add-on to cover these costs, and whether it would make more financial sense in the long run.
Would you like to share your experience of life abroad with other readers? Answer the questions here to be featured in an interview!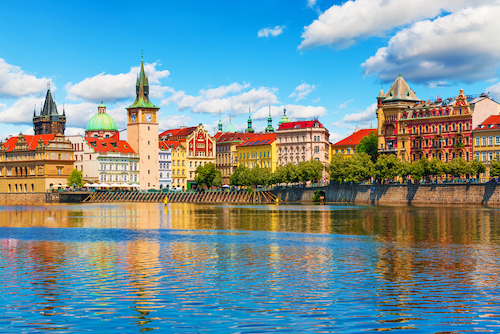 Public healthcare in the Czech Republic is free. However, some people opt to take out private cover, which affords them a wider range of choice in terms of which specialists they can see, and also adds an extra level of comfort; for example, by allowing them to have a room to themselves in hospital. There are also reports of private cover drastically reducing wait times.If you do decide to take out private health insurance, the prices for treatment will still be relatively low, particularly if you are coming from somewhere like the US, which has a reputation for very expensive treatments.
One thing to watch out for is the language barrier: many private practitioners charge extra for appointments with English-speaking doctors, and sometimes this premium can double the price. If you have learned the language already, or if you can take along your own interpreter, this can help you to keep costs down.
Popular Procedures In The Czech Republic
The Czech Republic has a particularly good reputation for cosmetic surgery, and this is one of the optional extras your health insurer might offer you. Even if you do not take out insurance, the prices are fairly reasonable — a face lift will probably cost you around €2000, and breast enhancements cost somewhere in the region of €3000, depending on the surgeon and the institution you choose. Weight loss surgeries, such as gastric bands or intragastric balloons, is an expensive option, costing around €5000 per procedure.
Weight loss surgeries are popular but expensive
Elective medical treatments such as IVF are also popular options for people to pay for privately: the entire round of treatment will cost you between €3000 and €6000, depending on how many optional extras you include. Frozen embryo transfer is one of the more expensive options, and will often add a couple of thousand euros onto the overall price.
Dental services are much cheaper, with bridges and crowns only costing between €100-200 depending on the nature of the work required.
Childbirth
All pre- and post-natal care, as well as childbirth care, is covered by the state health system. This includes the mother's right to give birth at home, and a couple of state hospitals near Prague offer alternative childbirth methods such as birthing pools.
However, some people prefer to arrange their maternity care themselves, since it provides an added level of security and means they are in control of more of the decisions.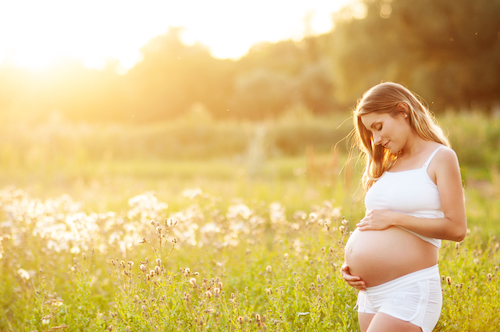 Some people opt for private medical care to cover their pregnancies
If you do decide to go down the private route, be prepared to spend up to €3000, particularly if anything goes wrong that means you require a longer stay in hospital than you had anticipated.
If you have taken out private health insurance that includes maternity cover, then you should be able to claim the majority of this back, however most insurers will require you to pay upfront and then be reimbursed later. The alternative is direct billing, which means the hospital will take the payments directly from the insurer, however this is not available for every procedure, so you might find that you need to pay for certain things upfront even if you have arranged this in advance.
Private midwives are a popular option among expats, too: having a baby even in your home country is a daunting experience, particularly if it is your first pregnancy, but giving birth abroad adds an extra layer of complication. A private midwife will help by visiting you and the baby at home and running any errands you might not be able to attend to yourself, such as shopping. The midwife will also be able to conduct basic health checks on the baby and advise you on post-natal care for yourself and your child. Private midwives are not cheap, often costing around €1000 for the standard week's worth of post-natal care, but many insurance companies will cover these costs.
Biopsies And Tests
One of the main reasons why people opt to take out private medical insurance to supplement their state health care in the Czech Republic is because of the long waiting times between attending an initial appointment and getting a diagnosis. For added peace of mind, some find that they prefer to pay extra to be seen by a specialist of their choice.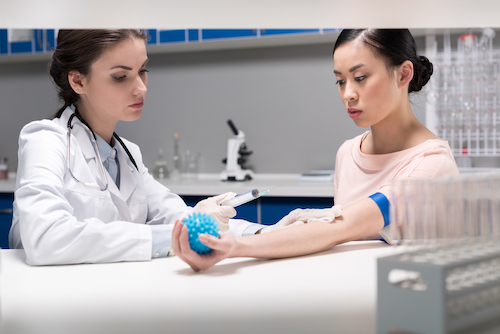 Some people opt to take out private health insurance to cover diagnostic tests
Fees are hugely variable depending on which institution you choose to visit, though, so make sure you do your research beforehand. If you would like to ensure that you will be able to choose your own specialist should you require diagnostic tests, talk to your insurer beforehand to see which institutions they cover.
Medical Equipment
Because of the long wait times in the Czech Republic, some people find it necessary to pay for their own medical equipment while they are waiting for diagnosis. This is particularly true for those who require mobility aids to get around.
A basic manual wheelchair will normally cost between €100-200, with added costs mounting up if you require special adaptations or an electric version. Walking sticks are relatively inexpensive and usually cost between €10 and €30, depending on their design and whether you need yours to fold up and fit in a handbag, for example.
If you only need a mobility aid for a short amount of time — for example, until you are provided with one by your state or private health insurance — then you could look into renting one. Prague has a number of wheelchair rental companies that will help you get around the city, and hiring a wheelchair will usually cost around €20 per day. If you want to hire one for the medium term, for example over the course of a couple of months, you might be able to work out a weekly or monthly rate with the rental company.
Would you like to share your experience of life abroad with other readers? Answer the questions here to be featured in an interview!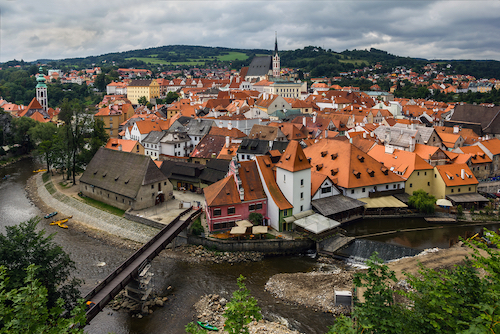 The Czech Republic has ranked highly in a variety of studies about healthcare around the world, and usually comes first in Central Europe. It is an increasingly popular medical tourism destination, particularly for people from the USA and from Central and Eastern European nations.Expats in the Czech Republic will be able to take full advantage of the public health system there. Like many other countries in Europe, the Czech Republic operates on a two-tier system, meaning that most healthcare is covered by the state insurance but people can also opt to take out private medical cover.
Registering With The State Health System
State healthcare is covered by seven different organisations, but regulated by the government. You can choose which state insurer you want to be covered by. The VZP (Všeobecna Zdravotní Pojištovna) is the most popular choice among expats and locals alike, since it is the largest insurer in the country. The VZP also has a private wing, known as the PVZP, which offers private cover to those who are not eligible for state healthcare.
If you are working in the Czech Republic, your company should deduct your health insurance contributions from your pay. They will probably also decide which health insurer your policy will be with. If you are self-employed, then you will need to sort out payments for yourself.
The minimum payment is CZK 1,803 if you are employed by someone else's company, or CZK 2,208 if you work for yourself. If you have no taxable income, then you still need to pay for health insurance: this is set at the same rate as employed persons. If you have extenuating circumstances that mean you cannot pay this amount — for example, if you are on benefits, you are disabled, or you are a caregiver — then the state will pay these contributions for you.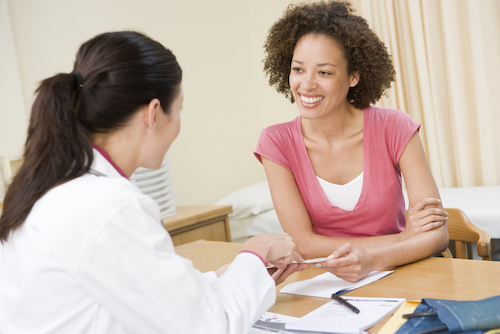 Once you have proof of residency, you can register with a doctor
You will need to register as a resident of the Czech Republic before you can register with a doctor. Once you have your proof of residency, you can take this to your local VZP office and sign up with them, or find the nearest office for one of the other state health insurance companies if you choose to go with one of them instead. Upon registering, you will receive a health insurance card, which you will need to take with you to your medical appointments.
When you have signed up with an insurer, you can then register with a doctor. However, not all doctors work with all insurance companies, so you will need to ask your insurer or do some research online to find out which doctors in your area will allow you to register. Once you have worked this out, simply book an appointment and take your proof of ID, proof of residency and health insurance details along with you.
You will now be able to visit your doctor to deal with any health-related complaints. Sometimes your doctor will refer you to a specialist if you need extra treatment, but in the Czech Republic many doctors' surgeries have more medical equipment than you might expect to find in a surgery in the UK, for example. You do not need a referral from your doctor in order to see a specialist, but there is no centralised record of medical notes, so if you do self-refer then you will find that your doctor has no record of your visit to the specialist, and this could delay any treatment you need.
Visits to the doctor are free at the point of service: you do not need to pay upfront and then be reimbursed. There is a small charge for prescriptions, and if you need to see a doctor outside of their practice hours then you might need to pay a fee for that as well.
Registering With A Private Insurer
You can sign up for private health insurance online if you opt to go with PVZP, the country's largest private insurer. All you will need to do is fill in a form, receive a quote, and then pay the upfront cost. There is a discount — up to 20% — for applying online, and this is an increasingly popular option for expats.
If you can afford to pay annually rather than monthly, the savings can be well worth the original outlay. In some cases, you will save over 50% if you pay annually.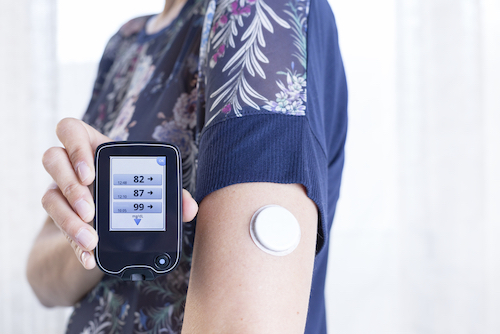 Private health insurers often do cover pre-existing conditions
Unlike in some other countries, most private insurers will cover pre-existing conditions. However, this is a different level of cover from the usual 'comprehensive' package. It is known as 'exclusive' and the process of signing up is much more involved. You will need to go for a complete medical check-up before you will be given a quote.
Once you have signed up, you will receive a health insurance card, which you will need to take with you to your medical appointments. If you forget to bring your card, the doctor is allowed to turn you away, unless it is an emergency. Children and other dependents will need their own cards, and you will have to bring these to their appointments too. A copy of your child's insurance card will also be kept by their school.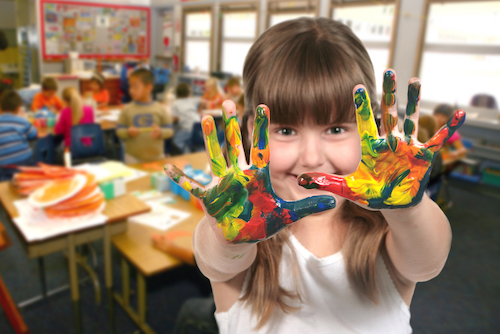 Your child's school will keep a copy of their insurance card
Many doctors work in both the public and private sectors, so you can expect the same quality of care regardless of whether you take out private health insurance. However, if you want to see a specific specialist, or if you want to upgrade your care (for example, paying for a single room in hospital), then private care might be a good option for you.
The Czech health system is known for its long waiting times, too, and this is another reason why some people opt for private care.
Would you like to share your experience of life abroad with other readers? Answer the questions here to be featured in an interview!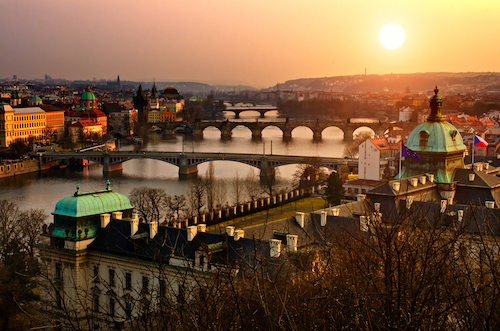 The Czech Republic is a member of the European Union, and also of the Schengen area. All countries which signed the Schengen Agreement legally abolished their internal borders with other signatory countries. People, goods, services and capital may flow across these borders without restriction.If you are a citizen of a Schengen Agreement country, you may visit the Czech Republic whenever you wish. There are 22 European Union (EU) countries which are members of the Schengen Agreement, plus four non-EU states; Switzerland, Iceland, Liechtenstein and Norway.
However, several EU countries have not joined the Schengen Area. If you are a citizen of one of those countries, you are allowed to visit another EU country, including the Czech Republic, without applying for a visa. You may stay for a limit of 90 days within any 180 day period, on one trip or several. Under the Schengen Agreement rules, your identity documents are supposed be checked and swiped into a security computer system (known as SIS) when entering and leaving the country. Your passport must not expire until after your visit has ended.
The United Kingdom (UK) has triggered Article 50 to leave the EU. Negotiations are ongoing, but at present the exit date is expected to be in March 2019. The UK has never been part of the Schengen Agreement, and it is currently predicted that future access to the Czech Republic by citizens of the UK will continue to be on the same basis as at present.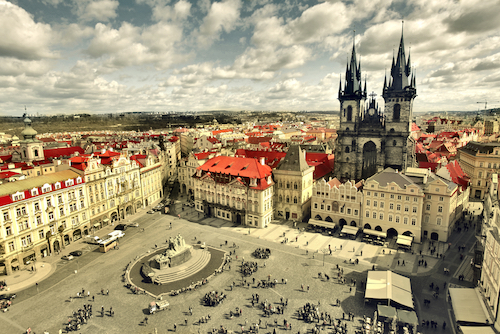 Citizens of certain countries may visit the Czech Republic for specific amounts of time
Citizens of the following countries may visit the Czech Republic for a maximum of 90 days within a 180 day period without a visa or any restrictions: Andorra, Antigua and Barbuda, Argentina, Australia, Bahamas, Barbados, Brazil, Brunei, Chile, Costa Rica, Croatia, Guatemala, Honduras, Israel, Japan, Malaysia, Mauritius, Mexico, Monaco, New Zealand, Nicaragua, Panama, Paraguay, Saint Christopher and Nevis, Salvador, San Marino, Seychelles, Singapore, South Korea, Trinidad and Tobago, USA, Uruguay, Vatican and Venezuela.
There are also a number of countries (Albania, Bosnia and Herzegovina, Canada, Hong Kong, Macedonia, Macao, Montenegro, Serbia and Taiwan) whose citizens are allowed to visit the Czech Republic for a period of 90 days within a 180 day period without a visa, as long as restrictions are met. These restrictions usually include having a biometric passport less than ten years old, while the visit should be purely for tourism reasons with no engagement in a profitable or business activity. Border staff may ask about the purpose of your visit, and might have to present evidence of your hotel bookings and so on in order to prove this.
For all non-EU visitors, your passport must not expire until ninety days after your visit is expected to end.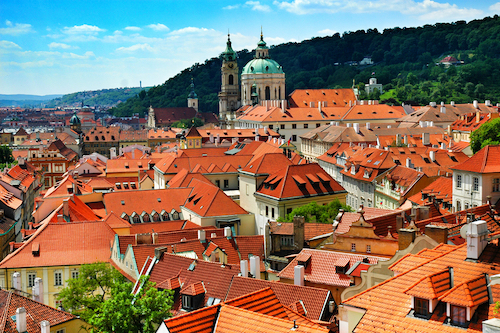 You can apply for a short-term visa if you are not from one of the countries listed above
If you are a citizen of a country from outside the EU and the Schengen Agreement, and is not included in the lists above, you can apply for a short term visa. This will allow you access to the Czech Republic and any other Schengen Agreement country for a maximum of 90 days in any 180 day period. You must obtain this before you arrive at the Czech border or airport, and you must then register with the police within three days of your arrival.
Access to the Czech Republic does not grant you an automatic right to work or seek asylum in the country, or to stay more than the 90 day limit.
Everyone entering the Czech Republic should have adequate means to support themselves financially whilst they are there, and enough funds to get themselves home again. You cannot arrive in the Czech Republic and expect to be financially supported by the state.
Adequate health insurance is highly recommended in case the unexpected happens. EU citizens must bring along their European Health Insurance Card (EHIC) to ensure access to emergency medical treatment on the same basis as local citizens.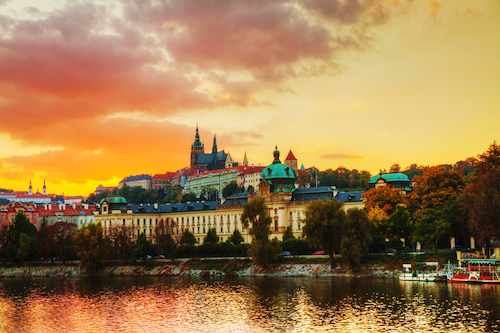 Make sure you have adequate health insurance while you are in the Czech Republic
If you are driving in the Czech Republic, make sure your driving license and insurance meet the legal requirements. Be aware that road deaths in the Czech Republic are very high compared to the EU average.
Border staff will detain anyone included on the SIS security warning system. These people are very likely to be refused entry to the Czech Republic. The warning system may be triggered for factors such as criminal convictions which led to a prison sentence of more than one year, evidence that the individual is involved in criminal activity, or a previous forced removal by deportation or expulsion.
If you are the non-EU family member of an EU citizen, such as a grandparent, spouse or child, you will have the same rights of access as EU citizens as long as you can provide the necessary documents to confirm your status as a family member. Couples in a long-term relationship who have not married or had a civil ceremony will be asked to provide a range of documents confirming a their relationship.
Citizens of EU countries may apply for temporary residence permits should they wish. This will help with any later permanent residency applications, but is not a condition of their stay. Citizens from outside the EU must obtain a temporary residence permit in order to stay longer than three months. Application forms are available on the website for the ministry of the interior for the Czech Republic.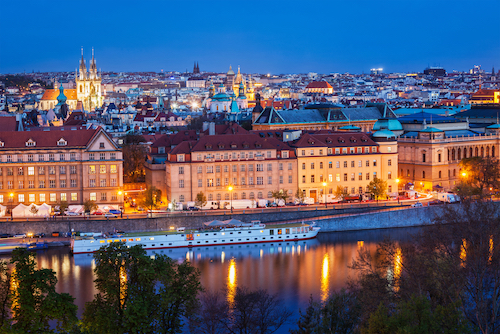 EU citizens may apply for temporary residence permits
All original documents you submit must be in Czech, or in notarized translations into the Czech language. You must submit all documents within the deadlines, otherwise the application process will be terminated. A lot of documents to confirm your identity, appearance and residency are required so you will need to be organized.
It will take up to 30 days to complete the application process. Make sure you have applied at least 30 days before the end of your first 90 days in the country. If you overstay without the temporary residency permit in place, you run the risk of deportation.
If you want to stay in the Czech Republic for more than 90 days and you are the citizen of a country outside the EU, your application for a long term visa must have been processed and approved before you even arrive in the country. You will need to apply via the Czech embassy or consulate in your home country. By law, there are very few exceptions that allow applications to be made from within the Czech Republic.
You will need to be organised when preparing the paperwork. A range of original documents will be needed to confirm your identity, appearance, intended accommodation, ability to finance your stay and clean criminal record.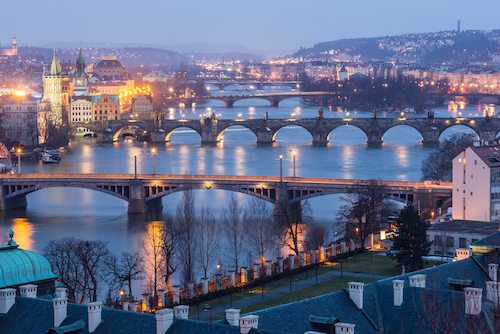 You can make your application for permanent residency from within the country
However, non-EU citizens may make an application for permanent residency from within the Czech Republic. You will need to attend an appointment at the ministry of the interior. Your biometric data will be collected and uploaded to the official identity computer system. The process should be completed within 60 days if made within the Czech Republic, and 180 days if made via a Czech embassy abroad. Under certain circumstances, the deadlines can be halted or extended.
If you can prove that you have Czech origin, you may apply for permanent residency even if you have not lived in the country before. However, you must still go through the application process and submit all required documentation within the deadlines. In addition, you will need to include a CV and set out in writing why your application should be approved beyond the fact of your Czech origin.
Many of the application procedures require payment of a fee by the applicant. The details can be found on the Ministry of the Interior website.
When you are living in the Czech Republic, you must not:
– Overstay the length of your residency if it is limited
– Work unless you are legally permitted to do so
– Take part in criminal or antisocial behaviour
– Expect the Czech state to pay your living costs
Whether you need a work permit or not will depend on your citizenship and the residency documents you hold. Check your entitlement carefully before accepting work; if you are caught working illegally, you cannot argue that you did not understand the rules, and you will be deported. Please refer to our employment section in the Czech Republic country guide for further information about work permits.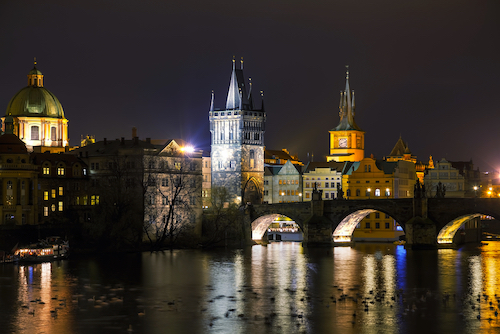 Once you have lived there for five years, you might be able to apply for residency
After five years of continuous temporary residency in the Czech Republic, EU citizens may apply for permanent residency. You will need to file an application, along with all supporting documentation, at a Ministry of the Interior office.
If you are an EU citizen and also a family member of another EU citizen, and have been for at least 12 months, you may apply for a permanent residence permit after two years of continuous residency in the Czech Republic.
If you are deported from the Czech Republic, whether for criminal activity or overstaying, you will not be allowed to return for a period of between one and five years. You may also receive a substantial fine, which will accrue interest for the period it remains unpaid. You will not be allowed to return until the fine and all the interest has been paid in full, even if this is many years later.
Would you like to share your experience of life abroad with other readers? Answer the questions here to be featured in an interview!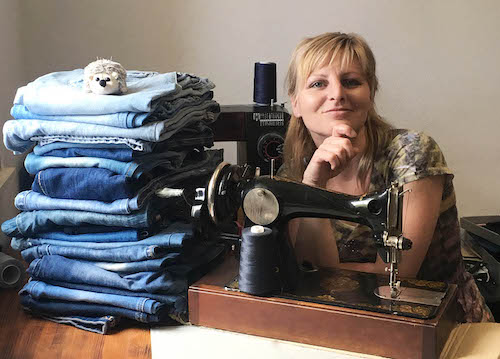 Hello! Hello!
I am Ekaterina (Belorussian) and my husband is Balders (English), we have two kids – Milana (born in UK) and Kaydon (born in Bulgaria). We are very proud to be a super international and happy family/ ☺We are "experienced" expats, because we moved countries not only once… ☺
We met on the internet 14 years ago and got married in Belarus, lived in the UK for four years, then sold our house and business and moved to Bulgaria. After seven years we again sold everything and moved to the Czech Republic, where we are now.
I will not say it was easy. We did it with children, pets and even no proper jobs and money at some times. But it was really worth it!
Why we moved? England was great, but life there felt a bit boring, restricted and expensive.
Bulgaria was cheap, the sun was shining, the sea was beautiful. But there are some problems that do not seem to be dealt with – bad roads, street dogs, rubbish everywhere. And because we have two kids we also thought that there is hardly anything for them to do in the sense of activities, sports and some sort of future development.
So, after some research and thinking we have chosen the Czech Republic.
It has very developed air transportation, which is important for us to be able to see both sides of the family, and my husband works away from home so he also needed ease of travelling.
The nature and architecture is beautiful and right at your doorstep!
The amount and availability of activities and sports for children (and adults) has totally amazed us! Plus a lot of free events everywhere.
People are friendly! At least friendlier than in Lancashire… I don't want to hurt anybody, I am only talking in general and in comparison to other nations and only based on my experience.
So, after two years being here, I don't see many minuses. Maybe the only thing is that property prices are high and other expenses are higher, then in Belarus or Bulgaria.
There are some very important things that I have learned after living away from my own country.
If you want to do something, you can do it! Yes, there are a lot of troubles and tough things, but anything is possible… if you don't give up!
If you smile at people, they smile back! Most of the time. If you are nice to people, they are nice back to you. If you make an effort to communicate and make friends – you will make friends. Sure there are grumpy people everywhere, but just be nice all the time, it goes a long way.
Bureaucracy is everywhere. This is the way the world is. Just accept it and smile to the that girl at the government desk. 😉
Do learn the language.
Children adapt to any community and language very easily.
Locals complain that their life is hard in every country! (I think it's something to do with humans in general ☺) But once you are able to compare, you realize there is good and bad in any country.
Keep in mind that if you don't understand the language, some locals might take advantage of it in the interest of tricking you. This especially happens in the poorer countries.
It is better to adopt the lifestyle of people around you, take it as it is. Don't think that they should live as you used to live. It's rather the other way around!
Choosing to live in another country is much easier if you have a distant job, or work from home or work online, and so on. This is how it goes in our family.
Balders is now a rope-access technician (diving instructor, lorry driver and many more in the past) and he works away from home. He has been in many many countries and unfortunately spends weeks and even months away.
I graduated university as a literature editor in my home country, but my hobby always was creating, especially sewing, so over the years I have developed it into a business from home. So my job now is to give second life to used jeans ☺) Yeah, I make handbags and other accessories out of unwanted jeans. I know it might sound like nothing special, but please take a look and see if they actually are different to what you are used to seeing? All parts of jeans get used, one way or another. This is actually the best fun of it!
So, this is how our story goes. Kids are happy, we are happy. At the moment we think we are going to stay here… even though moving countries can get addictive and there is this little voice inside you that starts winging, pushing you to get off your nest and go through all this trouble again, to explore, to gain the priceless experience of being not a tourist, but an expat!
Wishing you all a lot of sunshine,
Kat and Balders
You can find Kat's designs on Etsy, Pinterest, and Instagram.
Would you like to share your experience of life abroad with other readers? Share your thoughts in the comments below, or answer the questions here to be featured in an interview!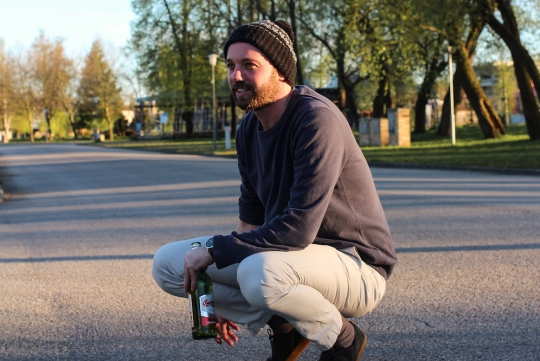 Who are you?
I'm Tom, a British expat, living in the Czech Republic.
Where, when and why did you move abroad?
Before moving to the Czech Republic I lived in China for four years, then I wanted to move back to Europe.I chose the Czech Republic because I have family connections here.
What challenges did you face during the move?
Mainly getting all of the administrative things in order: taxes, opening bank accounts, registering with a doctor, foreign police, etc. In retrospect it doesn't sound so bad, but at the time I felt I wasn't living; I was more like a secretary for my own life (a position which paid terribly!)
How did you find somewhere to live?
Some friends-of-friends had a spare room, so I stayed there for a while. Then I began to look for my own place when I was more settled.
Are there many other expats in your area?
I am based in České Budějovice, which is a smaller city in the South Bohemian region. There aren't a huge number of expats, but I would say I know most of them. It's interesting to hear how different circumstances led them to live here.
What is your relationship like with the locals?
I think that when you are an expat there will always be some level of cultural distance, and once you accept that it becomes much easier to live anywhere. That said, I don't think the Czech and English sensibilities are as different as many Czechs think (especially when you talk to younger people).
What do you like about life where you are?
I like the work-life balance here, and how Czech people are very 'outdoorsy'. There are always people riding their bikes around and enjoying 'the nature'. Also, eating out is very affordable (there are special lunchtime menus in all the restaurants, which work out at about the same price as cooking for yourself).
What do you dislike about your expat life?
Whenever I speak Czech, people reply in English, or worse still German (a language I don't know at all). I am beginning to understand why some expats here have given up learning the language altogether. If you're interested, I have written more about this here.
What is the biggest cultural difference you have experienced between your new country and life back home?
I know it is dangerous to generalise, but to me Czech people seem much more direct than English people. For example if you say, "it's cold today," you might receive the following in response: "What do you expect? It's winter." In England we tend to dance around a subject and not really say what we mean. So for me the Czech frankness is refreshing.
What do you think of the food and drink in your new country? What are your particular likes or dislikes?
I really like Czech food, but it's very heavy (lots of meat), so I don't tend to eat an awful lot of it. That said, there are tonnes of other options – including some amazing vegan restaurants. In terms of drink, it's hard to look past the beer, which is (as every Czech will tell you) the cheapest and best in the world.
What advice would you give to anyone following in your footsteps?
I'm going to channel some Czech directness here: I think many people see the idea of moving to a new country as the answer to everything– and unfortunately, it most definitely isn't. You will still face many of the same problems (and probably some new ones too). I think this is important to say – because you can get the wrong impression of expat life when you rely only on Instagram photos and Facebook updates. That said, I feel fortunate to have the opportunity to live in a foreign country, and I think the relaxed atmosphere of a smaller Czech city is a great choice!
What are your plans for the future?
At the moment I am happy in the Czech Republic; I like that it is in the centre of Europe with easy access to other European countries.
You can keep up to date with Tom's adventures on his website.
Would you like to share your experience of life abroad with other readers? Answer the questions here to be featured in an interview!
Who are you?
My name is Chloe', and I'm a traveler, ESL teacher, spoken word poet and treehugger.
Where, when and why did you move abroad?
I moved to Czech Republic ("Czechia") in 2014 on a Fulbright fellowship to be an English assistant in a small-town grammar school (gymnázium).This is not my first time living abroad however, as I have also lived in Israel.
What challenges did you face during the move?
I am a native New Yorker so it was a big change to come to a town of 8500 people. It was also difficult to find people my age who spoke English.
Are there many other expats in your area?
There are about three others within a 10km radius, that I know of. There are, however, many in Brno, the second-largest city after Prague (25km away).
What do you like about life where you are?
Though it was a shock at first, being one of the only foreigners in this area meant that everyone knew me and wanted to introduce me to their town. I now have a wonderful feeling of community here. I also live close to nature, as there are hills a two-minute walk from my front door, and I know many people who have greenhouses and raise their own chickens and rabbits. Plus, it's a necessity for me to learn Czech as I need it to communicate, so there are plenty of opportunities for language immersion.
What do you dislike about your expat life?
Living in such a small place means never being anonymous, and sometimes the gossip can get to you.
What is the biggest cultural difference you have experienced between your new country and life back home?
Czechs can be cold at first, which is a legacy of Communist times when you could not trust your neighbors. However, when you get to know them they are much warmer, humbler, and more genuine than Americans are (in my experience).
What do you think of the food and drink in your new country? What are your particular likes or dislikes?
I love Czech food, but it is very hearty and unfortunately easy to gain weight on it. My favorites are Svíčková na smetaně (the national dish – beef tenderloin with a vegetable cream sauce) and španělský ptáček (sausage and pickle rolled in a piece of chicken and served with rice).
My least favorites are anything with liver, anything with poppy seeds, and "sweet lunches." The beer culture is amazing, and it's little known outside Central Europe that Moravia produces fantastic wine!
What advice would you give to anyone following in your footsteps?
Czech Republic is a country with great quality of life, including health care and family life. You can find something for you whether you are a city or nature lover. Though people may not seem welcoming at first, showing interest in their culture and language will have them opening up to you quickly.
What are your plans for the future?
I plan to get my Master's degree in speech therapy/linguistics. My future is open; the only certainty is a lot of travel and great experiences.
You can keep up to date with Chloe's adventures on her website, Chlohemian.
Would you like to share your experience of life abroad with other readers? Answer the questions here to be featured in an interview!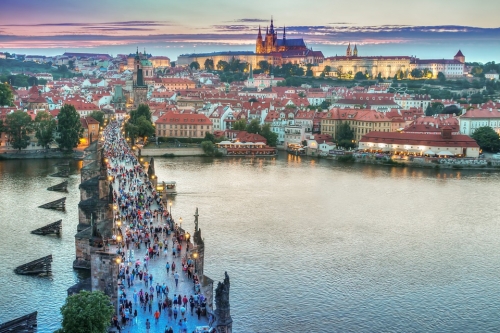 Not every expat is eager to move once and then stay put. There are expats who are constantly looking for their next destination. The rich, varied influences from different places are what constitute their expat lives. Experiences are what these expats are looking for. Yet there are so many questions that are to be answered before deciding on the next destination.The European Union, with all its charms, is on the bucket list of most travelers. Most countries in this region are developed and modernized too, which makes a strong case for expatriates. So what experiences does a place like the Czech Republic have to offer? Does Prague put up a strong case for being your next neighborhood? Let's find out.
The Czech Republic is a country in Central Europe. Surrounded by Germany to the west, Slovakia to the east, Austria to the south, and Poland to the northeast, the Czech Republic covers an expanse of 78,866 square kilometres.
Prague is the largest city and also the capital of Czech Republic. It is situated on the Vltava river in the northwestern part of the Czech Republic. The population of this city is around 1.4 million. Around 2.2 million people are residents of the larger urban zone.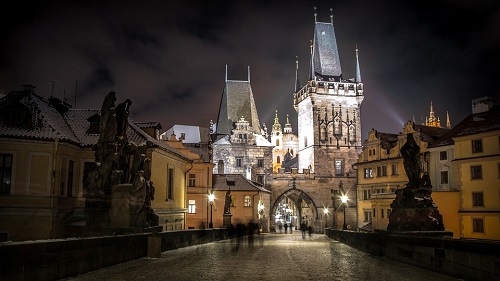 Prague is equally beautiful during the day and at night
The city is also an important centre from the point of view of research. Out of the 54 Czech Academies of Sciences, 39 have their seats in Prague. Prague is also the hub of operations and administration for Galileo – the satellite navigation system being worked on by the European Union. Often called the "Golden City", Prague is considered one of the best cities to live in.
Here are nine things that make Prague perfect as your next expat destination.
1. Cultural Abundance
Since its foundation by the Roman empire, Prague has been an important city. A political and cultural mecca, Prague has witnessed the Gothic, Renaissance and Baroque eras – which is mirrored in the city's multi-styled architecture. The city was the capital of the Bohemian kingdom and the residence of several Roman monarchs.
The city of Prague was actively involved in the Bohemian and Protestant Reformation and the two world wars. Prague has also been an active ground for the communist regime. These historical incidents have left their mark on the city's walls and cobbled streets.
Prague's various cultural attractions have withstood the tumultuous events of 20th century Europe. Some of the common cultural attractions include Prague Castle, the astronomical clock at Old Town Square, the Charles Bridge, the Jewish Quarter, Vyšehrad and Petřín hill. Owing to its cultural significance, UNESCO declared Prague a world heritage site in 1992.
Prague's tryst with history can be understood by the fact that Prague boasts nine major museums inside the city limits. These include:
• National Museum (Národní muzeum)
• Museum of the Capital City of Prague
• Jewish Museum in Prague
• Alfons Mucha Museum
• African-Prague Museum
• Museum of Decorative Arts in Prague
• Náprstek Museum
• Josef Sudek Gallery & The Josef Sudek Studio
• National Library and the National Gallery
2. Beauty
Known for its beauty, Prague offers breathtaking views throughout the year. Nicknamed "the city of a hundred spires", Prague is actually home to thousands of beautiful towers and spires. The observation deck at Old Town Hall offers a brilliant view of the ancient city's rooftops. Atop Vtikov Hill stands a majestic statue of Jan Žižka, a former military leader, with the panorama of the entire Prague Castle visible in the early evenings which makes for a delightful scene.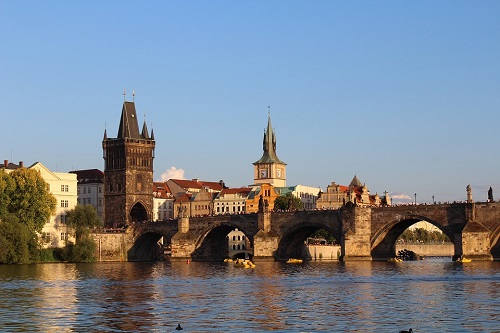 Walking along the river lets you take in some picturesque views
Prague also boasts of over two hundred historic gardens and parks. With the oldest of them built in the Middle Ages, these parks offer picturesque oases in the city. The city gardens can be distinctly separated on a timeline – each having the architecture and art carvings according to the period. The Palace Gardens below Prague Castle, Wallenstein Gardens and the Petřín Hill gardens are must-visits for expats travelling to Prague.
3. Architecture
Walking into Prague is like taking a step back in time. Having undergone centuries of diverse economic, social and cultural change, each period has left a mark on the cityscape. The architectural splendor of the city is reflected in its tall spires and cobbled streets. Very rarely will you find a blend of Romanesque chapels and cellars, Baroque palaces and gardens, Gothic cathedrals, worldly Art Nouveau buildings, and unique Cubist architecture within a stone's throw of each other. You don't have to be an ardent fan of architecture to appreciate the diversity of buildings in Prague. Some of the architectural marvels include: the Rotunda of St. Martin, the Wallenstein Palace, the Cathedral of Our Lady before Týn, and the Municipal House. A walk down the cobbled footsteps sipping on a hot beverage is truly an experience one will cherish.
4. Climate
The city of Prague experiences a temperate, continental climate with a few currents of Oceanic climate coming in. Winters are extremely cold and snowy while summers are warm. This drastic difference in temperature is due to the city's landlocked location. During the months of November to March, snow is a common phenomenon. Summers are usually sunny with temperatures reaching an average high of 24 degree Celsius. Winters are dry while summers can bring heavy rain with thunderstorms. Some summer nights are cool too. The temperate nature of the climate is easy to adjust to for most expats. Even the snowy winters make the town so picturesque that the atmosphere makes up for the chilly winds.
5. The Vltava River
Flowing through the middle of Prague, the Vltava river is the source around which the city gradually expanded over a thousand years. It is the longest river in the Czech Republic, flowing across 434 kms. The river provided drinking water and crop cultivation. It was also the fastest way of moving things around the settlement. This established settlements along the crossing, which was a frequent junction of travellers between Northern and Southern Europe.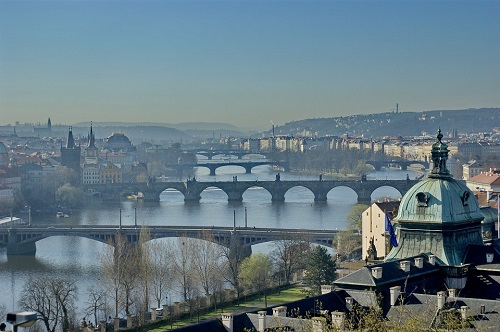 The river stretches along the whole city
The astounding views of Old Town and New Town – Staré Město and Nové Město respectively – on one side of the river capture the true essence of Prague. The famous Prague Castle lies on the other side of the water, standing tall alongside the Lesser Town (Malá Strana). At the heart of the city lies Charles Bridge, arching the river which flows through Prague. The panorama of the river meandering its way through the historic landscape is a spectacle that can be enjoyed from the Charles bridge. You can take a walk across the bridge or take a cruise through the river below. The focal point on the bridge allows a view right up to the hills of Petrin. There are a lot of restaurants along the banks of the river that are perfect for dining on a romantic night out.
Even flowing through the city, the river breaks the monotony with birds swooping down on the water for food. Since the flow of the river is strong in some places, it is also used to power industries. There are eight dams and a large canal built on the river along the Mělník-Prague-Slapy stretch to make it easier to navigate the waters.
6. Economy
The Czech Republic is a developed country with a high functioning economy. The GDP per capita rate is approximately 87% of the average European Union rate per capita. About ¼ of the country's GDP is accounted for by Prague's economy. With a growth rate that is 172% if the European Union average, Prague is the 5th highest-performing European NUTS two-level region. A large number of international corporations have their European headquarters in Prague, making it a strong contender for expats looking for work.
About 20% of the country's workforce is employed in Prague. Wages are above global averages too. Expats make up 18% of Prague's workforce. The main industries are pharmaceuticals, food processing, printing, manufacture of transport equipment, and electrical engineering. In the 90s, service-oriented corporations replaced industries as the dominant part of the city's economy. Trade, financial and commercial services, dining and hospitality, and public administration are creating more jobs in the service sector. This sector accounts for about 80% of employment in Prague. Tourism is another major source of employment. Prague accounts for 50% of the national income from tourism. Due to its natural beauty and astounding architecture, the city has been a buzzing location for international movies.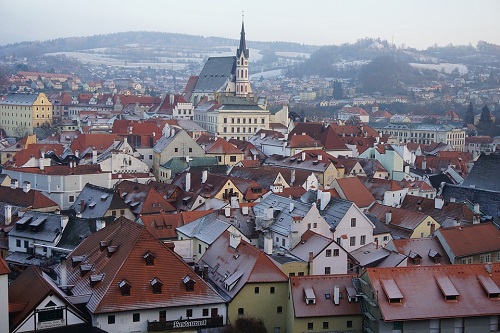 The dreamy rooftops of Prague are a sight to behold
A 2010 survey ranked Prague as the best city for business. It is among the top three cities in Eastern and Central Europe, according to The Economist's livability rankings.
7. Efficient Public Transport
Because of the city's strong economy, Prague boasts world class amenities. An added plus about Prague being its small size, almost all amenities are within close range of the residence zones. Add that to Prague's excellent transport network and we have the perfect expat experience. Public transportation is widely used, with more than 1.2 billion passengers in total every year. Prague's Metro has 3 lines – A, B, and C – and the length is more than 60 kms. The Prague Tram System is still popularly used and is one of the largest in the world. With over 356 million passengers annually, this is the second most used tram system after Budapest. The high usage of public transport means that expats can get around easily. Trams, buses and the metro are all run by the Prague Public Transport Company. This saves the hassle of having to arrange for private transport to move around the city.
Prague is also connected with major European cities through its vast railway network. It takes 27 hrs to reach Moscow and 4.5 hours to reach Berlin via Prague's railway network.
8. Value for money
Despite its high standards, the cost of living is comparatively less than many other global cities. This makes Prague a very lucrative option for expats looking to make a living in Europe. Renting a 3-bedroom flat in the suburbs will cost around 600 Euros per month while a studio apartment in the suburbs costs about 350 Euros. Rent prices are about 62% of Berlin, 55% of Brussels and just 42% of Amsterdam.
9. Things to do
Expat life in Prague is exciting and full of adventure. The city is lined with hundreds of concert halls, cinemas and galleries. Did you know that Mozart composed his final opera – Don Giovanni – along the banks of the river Vltava?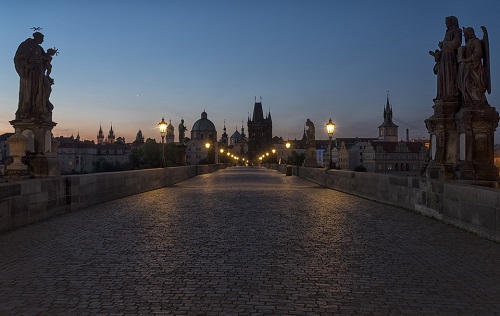 Just wandering around the cobblestone streets makes for a pleasant evening
Music clubs throng the city, making it a popular hub for young expats. Like the famous composer, the city has inspired many young artists and scientific minds through the centuries. The Prague Spring International Music Festival, the Prague International Jazz Festival, and the Prague Autumn International music festival are some of the popular grand music festivals that take place every year in the city, which witnesses thousands of music enthusiasts making a beeline to these marvelous music events.
Film festivals like the Febiofest, Echoes of the Karlovy Vary International Film Festival and the One World Film Festival also see large crowds thronging the venues.
Other events you might want to check out if you are interested in the arts include:
• Prague Writers' Festival
• Prague Advent Choral Meeting
• Prague Folklore Days
• Summer Shakespeare Festival
• World Roma Festival
• Prague Fringe Festival
There are lot of fun activities for expats visiting Prague with family. A steamship goes to the Prague zoo from the city centre. The Prague Zoo itself is considered one of the most splendid zoos in the world. Prague Castle houses a Toy Museum which is a treat to the eyes. The display of science and technological inventions including the first motorcycles and airplanes, steam locomotives and early automobiles is another fascinating thing to see.
The beauty and grandeur of the city along with the amazing quality of life that it offers makes Prague a great destination for expatriates. The low cost of living, abundance of amenities and all the comforts of a luxurious life are by themselves enough to entice most expats. The breathtaking views of the cityscape and the cobbled walkways are just the icing on the cake. So go and explore these alleys and travel through time as you hold a business meeting in a wooded cottage overlooking the banks of the Vlatac.
Have you lived in Prague? Share your experiences in the comments below, or answer the questions here to be featured in an interview!