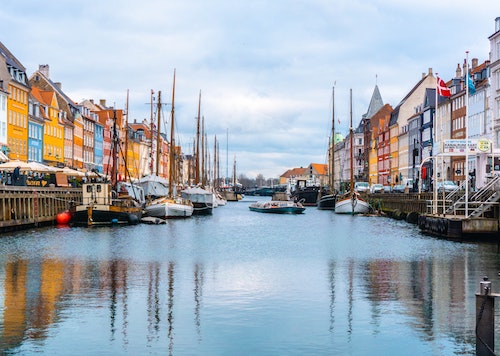 Denmark is a member of the European Union and in the Schengen area, so EU citizens and citizens of Switzerland, Iceland, Norway, and Liechtenstein—the European Free Trade Association (ETFA)— just need a valid passport or ID card to enter.Citizens of many countries, from Argentina to Australia and the UAE to the United States, do not need a visa to enter, so long as they are planning to visit for business or pleasure, stay less than 90 days in a 180-day period and have a passport issued within 10 years that is valid for at least three months after the planned date of departure from the Schengen zone.
For all Denmark visas you need the following:
• A completed application form
• A covering letter explaining the purpose of your visit to Denmark and your itinerary
• Two passport photos
• Your passport with at least two blank pages
• Proof of travel health insurance (with at least 30,000€ coverage)
• Proof of financial means (bank statement from the last six months)
• Travel information: flight and accommodation records or reservations
You may also be asked for other information depending on your intended purpose and your status. For some applications you will need an invitation from a host in Denmark.
All Danish visas cost 60€ for adults and 35€ for children aged 6 to 11 years old (free for younger children). All visas can be prepared and paid for online through the Danish system ApplyVisa, but need to be completed in person at a Visa Application Center or Danish mission. At that point you will need to provide fingerprints.
Tourist Visa
This visa allows visitors to be in Denmark for less than 90 days for the sole purpose of tourism and recreation.
Business Visa
This visa lets visitors engage in temporary work or business in Denmark (not take a job in Denmark, though). For this visa you need the above information as well as an invitation letter from a Danish company, a letter from your employer explaining the purpose of your travel, bank statements for the last six months and an explanation of how your expenses will be paid during travel (whether the Danish company or the foreign company is responsible).
Student Visa
This visa is for people who want to study in a Danish institution or conduct research in Denmark. Valid for less than 6 months, student visas require proof of acceptance into a course or university, proof of courses or study completed prior to arrival and proof of financial means.
Transit Visa
This visa is required if you have a layover in a Danish airport. To get it you'll need a copy of a valid visa for your final destination.
Medical Treatment Visa
To get this visa, valid for entering the country and staying less than 90 days for medical treatment, you will need a medical report from your doctor and a note from a doctor in Denmark, confirming your appointment and your plan of treatment.
Work Permits
Almost all EU, EEA, and Nordic (Finland, Iceland, Norway, or Sweden) citizens do not need a work permit for Denmark. Citizens from other countries need to apply for residence and work permits before entering Denmark, unless they already legally reside in Denmark, in which case they can submit their application at a Danish police station. Work and residency permits usually take 1-3 months to be approved.
For the work permit part, you will be asked which situation you are in from the list of the following possibilities.
Fast-Track Scheme
In this situation, you have been offered a job in Denmark by a Danish Immigration Service (SIRI certified company) and want to start quickly and have flexibility in spending time working abroad.
Pay Limit Scheme
For this type of permit, you have been offered a job with a yearly salary of at least DKK 436,000.
Positive List
You have received a job offer in a profession experiencing a shortage of qualified workers.
Researcher
You have received an offer to be a researcher at a private or public institution.
Employed PhD
You have received an offer to work as a PhD in a study program in Denmark.
Guest Researcher
You have been invited as a guest researcher to Denmark
Special Individual Qualifications
You have a job offer that only you are qualified for i.e. as an athlete or artist.
Herdsmen and Farm Managers
You have been offered one of these jobs in the agricultural sector.
All work permit applications require sending in the employment contract or job offer (that cannot be more than 30 days old), documentation of education and qualifications, a completed application form and biometrics including photos and fingerprints, as well as the payment of an application fee of about 400€.
All work permits allow for your family, which can be a spouse or a cohabitating partner and children under the age of 18, to come with you to Denmark. You will be asked for documentation like a marriage certificate or birth certificate and to prove that the sponsor (the person with the work permit) can support their family. Find more information on family sponsorship here.
Residency
In Denmark, applying for a visa and applying for a residency permit follow the same process. If you apply for a work permit, it will come with a temporary residency permit that cannot last longer than four years.
To apply for permanent residency in Denmark, you need to have lived in Denmark for 8 years ( sometimes can be shortened depending on your job and your ties to Denmark) or for 5 years as an EU citizen. You'll be required to pay a fee of about 300€, fill in an online application form TU1-4 and update your biometrics, as well as provide the following documents: proof that you meet the housing requirements, proof of employment, proof of language competency, proof of income and proof of active citizenship.
Would you like to share your experience of life abroad with other readers? Answer the questions here to be featured in an interview!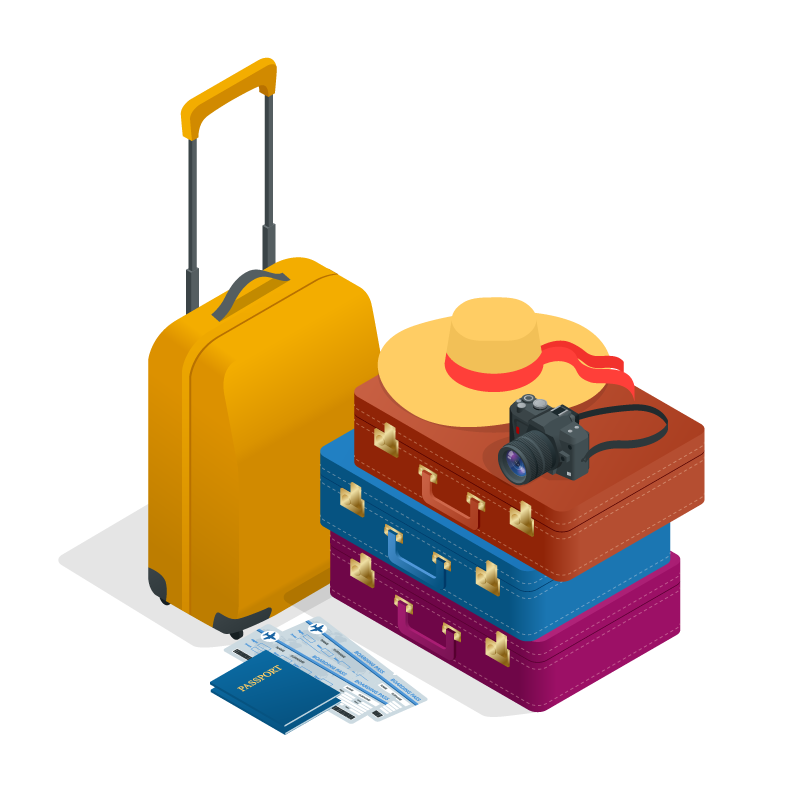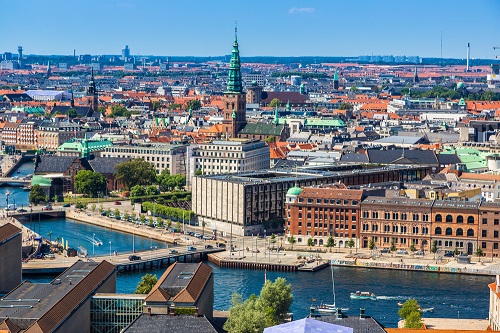 When moving abroad, many expats choose to keep their existing bank account from back home open. This can be helpful for paying recurring bills, transferring money, and an array of other personal reasons. But if you're looking to use your card abroad, transaction and withdrawal fees can soon add up. Therefore, you may want to consider opening a local bank account in your new home.This article looks at how to open a bank account in Denmark, as an expat, and covers which documents you will need, the associated fees, which banks you can use, and more.
Can I open a bank account from abroad?
The answer to this is yes and no. If you currently operate with a large international bank, you may be able to open or transfer to a Danish account that's linked to your existing account. Alternatively, there are some banks (such as Danske Bank) that allow you to begin the process of opening a bank account over the phone or online. However, in such cases, you often won't be able to complete the application without visiting a branch in-person. If you have a particular bank in mind, it's important to check with them what's possible.
For non-residents, the process is a little trickier. In order to open a local bank account in Denmark, you must be a resident—as all applications require a CPR number. A CPR number is used to facilitate the link between Danish national registers. It is also used as a personal identification number. Without one, you won't be able to do a lot of things, including opening a local bank account. You will still have other options, such as opening a local branch to your existing bank, but otherwise, a local bank account is off the table.
If you are a resident, then opening a bank account in Denmark is a fairly simple process, which you can learn more about below.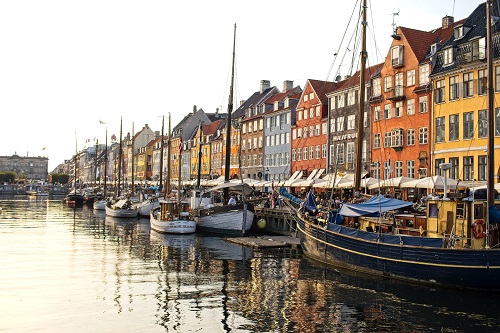 In order to open a local bank account in Denmark, you must be a resident
What documents do I need to open an account in Denmark?
If you're looking to open a bank account, you'll need to show the following information to your bank, so that they can verify your identity. They'll also analyse your financial standing to see which account types are suitable (and available) to you.
• Proof of identity – you can use your passport for this, although some banks may require a notarised copy
• Your CPR number
• Proof of a residential address – you can use a utility bill for gas, water, electric or cable for this
• Proof of employment or university placement
In addition to this, you may be asked to provide other documents, such as your credit history and wage slips. But each bank will have its own requirements for opening an account, and so you'll need to check these directly with them.
Once you have your documentation ready, you'll need to ensure that you have cash or funds that are readily available to transfer. This is because many bank accounts require a deposit to be made when you open your account. This can come in the form of a one-off fee or a monthly handling fee, so always check with the bank advisor which one applies to your account type.
Are there any fees involved in opening an account?
Depending upon which type of account you open, you may face some fees. However, the amount you will face will vary depending upon your account type. For example, some banks take a fee for keeping the bank account open; some banks charge a regular account handling fee; and others charge one-off fees for individual transactions or withdrawals. Check with the bank advisor which applies to your account type, while you are setting it up.
Top tip: Sometimes, accounts with higher monthly handling fees have more perks! For example, they may offer unlimited transactions, free withdrawals, and even free travel/phone insurance! In the long-term, this can work out more cost-effective, so always weigh up your options!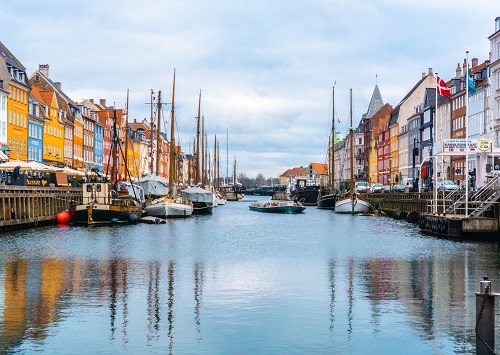 Check with the bank advisor which fees will apply to your account type
Which bank should I choose?
Denmark's banking service is robust, meaning that it is safe for you to put your money into it. Whether you are looking to open a local or an international account will be down to personal preference (and whether you have residency!). Some of the most popular banking providers are:
• Danske Bank
• Nordea
• Nykredit
• Sydbank
If you're not sure which one offers the right service for you, and you are unable to go into a branch to discuss this, then most bank websites have an outline of their details, terms, and account offerings online. If you need assistance or have particular questions, you can always call the bank directly.
Other banks you may want to consider are:
• Realkredit
• Spar Nord
• Arbejdernes Landsbank
When it comes to choosing your banking provider, it's all about personal preference and product offerings.
The actual process of opening a bank account in Denmark isn't difficult, and most banks have English-speaking staff. Some questions that you may want to ask yourself, as you look for the bank that offers the most suitable service for you, include:
• Are you planning to make multiple international transfers?
• Do you like to shop, and will you therefore need unlimited transactions with your account?
• Are you looking to invest and put your savings into a high-interest account?
If you're not sure which account type will suit you best, a bank advisor will be able to let you know what options are available.
Typically, banks are closed over the weekends (although some branches do operate with limited hours), so you'll need to set up your bank account on a weekday. Opening hours are usually between 8 am and 5:30 pm Monday to Friday, although operating hours do vary from branch to branch.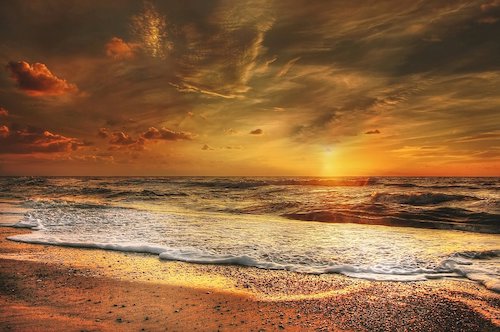 Like most Scandinavian countries, Denmark has a high standard of English and you should have few difficulties in communicating if you are living and working in the country. However, we will look at some of your options below if you are interested in learning Danish.Descended from Old Norse, Danish is a North Germanic language, standardised during the Protestant Reformation and based on the dialect of Copenhagen (rigsdansk). Currently, the language has three main dialects:
• West Danish (Jutlandic)
• Insular Danish
• East Danish (a sort of linguistic bridge between Danish and Swedish)
It is spoken in Denmark itself, but also in other areas such as Greenland and the Faroe Islands. It has influenced other languages such as Norwegian, since Norway used Danish as a written language for some time. Danes and Norwegians usually find it quite easy to understand one another.
National speech within Denmark is very homogenous, despite the different dialects, as broadcasting and other services are based on the standardised Copenhagen dialect, and 25% of the Danish population live in urban areas. Thus, if you do speak Danish, you should not find huge regional variations throughout the country. German is also spoken by a minority in Sønderjylland.
It is possible to get by in the country without speaking Danish: many companies have English as the corporate office language, as they may have personnel from different countries and need a lingua franca. Around 90% of Danes have English as a second language, followed by German, and many Danes are near native-speaker status. British and US television programs are not always dubbed and the level of conversational English, particularly among young Danes, is good. Danish children start learning English from around the age of 8 in schools and some university courses are taught in English, as well. Expats report that there is not a huge amount of patience with foreigners struggling to speak Danish.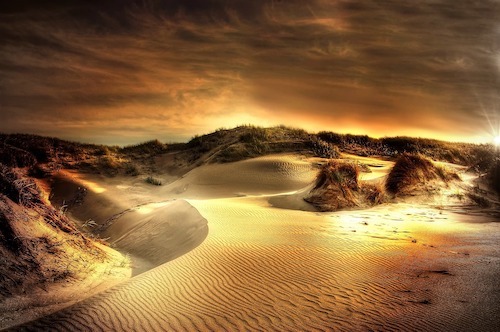 Around 90% of Danes have English as a second language
However, for the sake of politeness and basic practicality, it is always useful to learn a few basic phrases:
• meet and greet
• numbers
• directions
• days of the week/months of the year
• shopping and food-related vocabulary, including eating out
• some basic medical vocabulary (e.g. asking for a doctor's appointment)
• some basic banking vocabulary (e.g. opening a bank account)
Danish is not an easy language to learn if you are English speaking. However, if you are on the ground, you will find a number of Danish language schools and courses for different levels. De Danske Sprogcentre (the Danish Language Centre), for instance, offers language courses across the country at examination level. This is an association of over 50 language schools, which are state approved adult education institutions.
Universities also have language training attached. If you are still in your home country, you can contact the Danish Cultural Institute, which offers language courses. You will also find Danish language training resources online. It is always a good idea to take a decent phrasebook with you, particularly if you are travelling in rural areas and communicating with some of the older generation, whose English may not be as fluent as that spoken by young people.
TEFL is not as extensive a form of employment in Denmark as it is in some other countries, due to the high standard of English already present in the country. However, there is still a demand for certain types of TEFL tuition, for instance in technical English and business English.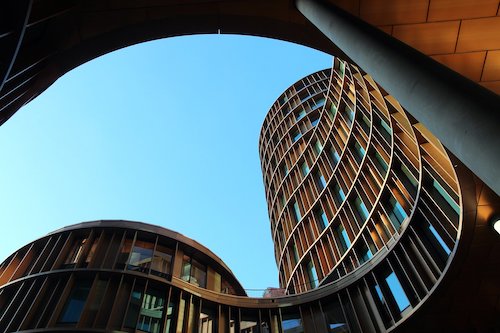 English teachers are not in very high demand
It is always easier to get work in international education if you have at least a certificate in either TEFL (Teaching English as a Foreign Language) or TESOL (Teachers of English to Speakers of Other Languages). It is also preferable if you have experience in teaching schemes such as the Cambridge English exams or IELTS (International English Language Testing System): the English test for study, migration or work. Some teaching experience in the Graduate Management Admission Test (GMAT) will also be helpful. This assesses analytical, writing, quantitative, verbal, and reading skills in written English for use in admission to graduate management programs, such as the MBA.
Most private schools in Denmark also require at least a Bachelor's degree: basically, the rule of thumb is that the more qualifications you have, both in TEFL and in academic subjects, the easier you will find it to get work, particularly in the more restricted Danish market. However, salaries are competitive; you will not need a work visa if you come in from a EU nation, and the Danes are relatively relaxed about working hours.
If you want to work in interpreting or translating, you will obviously need to have a high level of Danish. Denmark has an organisation of Danish Authorised Translators and Interpreters (DT), which consists of active professional translators and interpreters who have received a Master's degree in translation and interpreting in Danish and one or more other languages from an accredited Danish business school. If this applies to you, contact the DT for more information.
Would you like to share your experience of life abroad with other readers? Answer the questions here to be featured in an interview!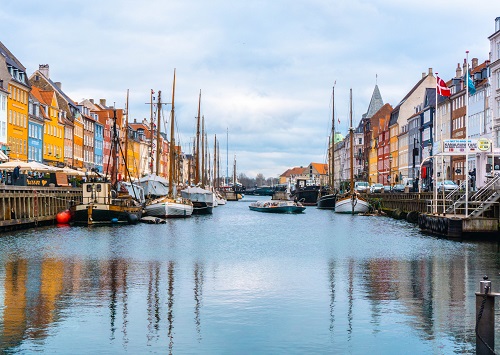 Known for its bicycle culture, its butter cookies and its invention of lego, back in 1932, Denmark is a popular destination with both tourists and expats. If you're looking to buy or rent property there, then read on to learn more about your options.First of all, you'll need to prepare yourself for real estate in Denmark, because it can be competitive and difficult to navigate, especially in major cities. For example, in Århus and Copenhagen, you'll find elevated real estate prices and high demand. This can make it difficult to find properties that suit mid to low budgets.
But outside of these major cities, your options open up. Which is why it's important to think about what you're really looking for in a property, before you begin your search. For example, are you looking to be in a city centre? Are you looking for a spacious property for your family? Or do you not mind where you live, as long as it's within budget?
Determining which factors are important, and which factors you're willing to compromise on, will help you to narrow down your options, so that you're ready if your dream property comes along.
Finding property in Denmark
If you're looking for a large, expensive apartment in Denmark, you'll have plenty of options to choose from. However, if your budget is smaller, you may find that you have limited choices. That's not to say you won't be able to find a property though.
As real estate moves so quickly, you will want to make sure that you hear of new properties as soon as they become available. In addition to browsing estate agent listings, you could join Facebook groups, forums and other chat services, to help keep you in the loop.
There are also websites that you may find useful, such as:
• Boligsiden
• Bolig Portal
• City Apartment
• Housing Denmark
• Nestpick
Renting property in Denmark
The rental market in Denmark is split into two categories: the private housing sector, and the public housing sector.
The public housing sector is non-profit and more regulated. As a result, rent tends to be cheaper. However, if you're planning to move to one of the main cities, you may find it difficult to use this sector, unless you'll be living in Denmark for five or more years, as the waiting lists are so long.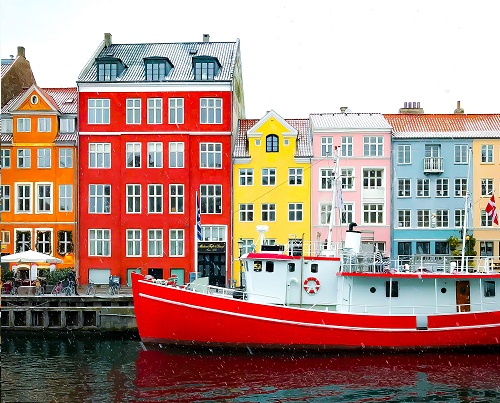 The rental market in Denmark is split into two categories: the private housing sector and the public housing sector.
The private sector is regularly building new homes in Denmark, especially apartments in major cities. As a result, it tends to offer more rental opportunities. To give you an example of how the property prices vary in the private rental sector, here's how much you can expect rent to cost for a two-bedroom property in the following locations:
Copenhagen
Apartment: 13,000 DKK (£1,526) per month.
House: 20,000 DKK (£2,348) per month.
Aarhus
Apartment: 8,000 DKK (£939) per month.
House: 12,000 DKK (£1400) per month.
Odense
Apartment: 6,000 DKK (£700) per month.
House: 8,000 DKK (£939) per month.
Aalborg
Apartment: 6,000 DKK (£700) per month.
House: 9,000 DKK (£1,050) per month.
Esbjerg
Apartment: 5,000 DKK (£590) per month.
House: 7,000 DKK (£820) per month.
Horsens
Apartment: 5,000 DKK (£590) per month.
House: 9,000 DKK (£1,050) per month.
Kolding
Apartment: 6,500 DKK (£760) per month.
House: 8,000 DKK (£939) per month.
Once you have found a property you like, it's time to secure the paperwork. Tenancies in Denmark typically last for a minimum of a year, and require the equivalent of one to three months' rent as a deposit. However, the exact details will be confirmed in your rental contract.
At the beginning and end of your tenancy, there are mandatory reports that you must fill in. Examples of these include the indflytningsrapport and fraflytningsrapport, which are essentially your 'moving in' and 'moving out' reports.
It's important to know that landlords are supposed to inspect the property two weeks prior to the start of a new tenant's lease. If they fail to do this, they cannot hold onto your deposit at the end of your tenancy, regardless of the condition the property is in. Nonetheless, it's always best to take photos of your property at the start of your tenancy, so that you have proof, should you ever need it.
Purchasing property in Denmark
One of the quickest ways to bypass the competitive nature of the rental market in Denmark is to buy your own property. As foreign nationals have exactly the same rights as Danes when it comes to taking out a mortgage, Denmark's banks and/or credit institutions are your best bet if you need financial assistance. In many cases, they only require a 5% to 10% deposit.
However, there are some limitations that may prohibit you from acquiring property in Denmark. For example, you may find it difficult to purchase a property if you haven't resided in Denmark for five years, or if you are not an EU national. In saying this, if you have a valid residence or business permit, these factors shouldn't cause a problem.
If you're not an EU/EEA citizen, then you'll need to acquire permission from the Danish Ministry of Justice in order to purchase a property. This will be handled by your lawyer. It's important to know that if you purchase a property without living in Denmark for five years and then want to sell it, you are obliged to do so within six months. This is waived if you live in the property for more than five years, or if you have resided in Denmark, through renting, prior to your property purchase.
There are two types of property you can buy in Denmark, Ejers and Andels.
Ejers means that you are the owner of the house/apartment and can make changes to the property (unless it's to the apartment, then you can't change the facade etc.). Whereas Andels is where you're not the full owner of the property, and are instead considered a "shareholder" in the building. With Andels, decisions are made by all the shareholders, so there are more rules and regulations regarding making changes and renting out.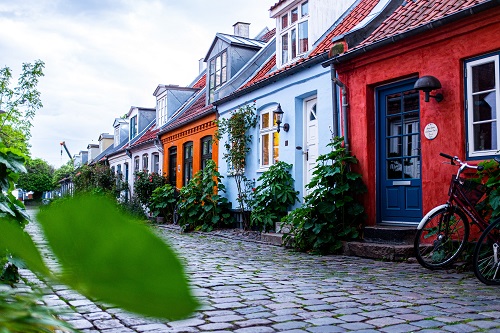 There are two types of property you can buy in Denmark, Ejers and Andels.
Regardless of which type you choose, once you have found a property you like and have made an offer, it's time for the paperwork process to begin!
Once your offer has been made/accepted, the seller's estate agent will draw up the purchase agreement. It's at this stage that the transfer deed should be made, which is paid for equally by the buyer and seller and provides both parties with insurance.
Once the purchase agreement has been signed, the buyer will place a deposit of 5% to 10% of the property price, which will be held by their estate agent. After this, there will be a six-day grace period, where the buyer can withdraw from the sale if they want to. However, they may face a fee of 1% of the property price for doing so. If you decide to go ahead with the purchase, and so long as everything's okay with your finances, the process will move ahead and the property will soon be yours.
The closing date will be agreed upon by both estate agents, and will be confirmed when the funds have been transferred and the property deeds signed. However, before this happens, it's important to ensure that all appropriate checks have been done, such as for damp and building construction errors.
The seller should provide a property report that outlines the physical condition of the property. This report should include whether there are any noticeable defects or conditions that may go on to cause problems. Whilst this report is not a requirement, it must be done if you want a transfer deed. It will protect you in the long run too, as, if it's not done, the seller can be held responsible for defects and damages for up to 20 years.
Once your checks have been done and a contract has been finalised, the deed of conveyance (Skøde) will be drawn up by your attorney. The solicitor/lawyer will then notarise the documents on your behalf and issue the official owner document.
It's important to ensure that all paperwork is up to date during this process, as you will require the following:
• Property tax note
• Land certificate
• Operating permit
• BBR-owner information
• Energy rating and energy plan
• Buildings and fire insurance
If there's anything you're not sure on, your solicitor will be able to advise you.
It's important to be aware that you may have to pay some fees when you buy a property in Denmark. Examples of these fees include:
• Final contract fees: 0.6% of the property price + €175.
• Lawyers' fees: variable
• Legal fees: 1.5% of the mortgage value + €175
• Stamp duty: 0.6% to 1.5% of the property value
• Estate agent fees: 5% to 6% of the property value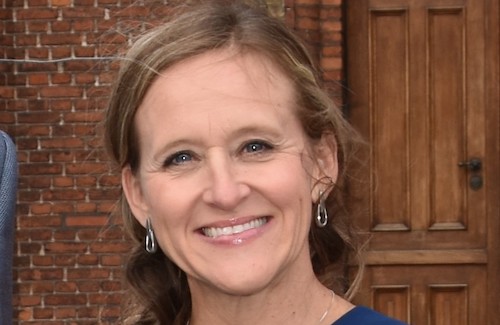 Who are you?
Kelly Kristensen, American blogger and YouTube creator of My New Danish Life, veteran teacher of 16 years, mother of two boys and married since 2010.
Where, when and why did you move abroad?
I moved to Denmark in March of 2016 because my Danish husband got a new job.We wanted to try something new and thought this would be as good a time as any to expose our Danish/American children in the ways of what it means to be a Dane.
What challenges did you face during the move?
I didn't know the language or any people. We moved two and a half hours north of where my husband grew up, and he knew no one. Since he is very shy, it isn't easy for him to meet new people. I was on my own to socialize.
It was also very difficult for me to find my place because I couldn't communicate. It was hard finding things that I would normally buy in my day-to-day life because I used to live in a very large American town, and my new, very small Danish town lacked in many of my "go to" items. Though I had my husband and two sons, it was pretty lonely and very confusing for me in the beginning.
How did you find somewhere to live?
My husband's company got us in contact with an organization that operates the apartment buildings in our country/commune. It was really up to us to email them to find a place. Because of my visa application, I needed to find a place that was a certain size for a family of four. We didn't see the apartment before we signed the lease (over the internet), so it was all a surprise when we arrived.
Are there many other expats in your area?
My town has lots of foreigners, but none of them are Americans. I know one Brit, a few from China and others from eastern European countries. They all have very different backgrounds, so we don't have that much in common. It is nice not to be the only foreigner though. We also have some refugees in our town.
What is your relationship like with the locals?
I don't know if I have much of a relationship with the locals. I try really hard to speak the language and to fit in, but the truth is that there is only so much I can do. I have tried to join clubs and talk with my neighbors, but I always have this feeling that I don't quite belong. I only greet people in passing. I don't have any local friends.
What do you like about life where you are?
I like that things are slower and quieter here. I do miss having lots of entertainment and shopping options, but it is nice to live on a quiet and safe street where there is very little drama.
What do you dislike about your expat life?
I dislike how hard it is to make friends in Denmark. It would be nice if the language were easier to speak and understand as well. I spend most of my time with my husband and kids without really ever talking to anyone else. It gets a bit lonely at times, and in order to find others like me, I have to drive a long way.
What is the biggest cultural difference you have experienced between your new country and life back home?
There are too many cultural differences to mention. I have made many videos and blog posts on it, so it is hard to put in a short answer form.
I would have to say the top cultural difference is the friendliness factor. Most Americans have no problem talking with people, and I have been in many situations where the "new guy" has been made to feel welcome. Those things don't tend to happen in Denmark.
What do you think of the food and drink in your new country?
I am not a big fan of pickled fish and all the pork products that they have in Denmark. I am a vegetarian, and it has been a challenge to find decent food for my diet. Things are improving every day, so I have to look on the bright side. Denmark has come a long way with regards to vegetable-based foods, and I feel that this is a good time to live in Denmark.
Being in a small, rural town also doesn't help. People who live in bigger towns already have access to many great vegetarian options. It will just take a bit longer for them to reach me out in the farmland! ????I have grown very fond of Fastelavn boller, which are a type of donut with a custard filling they eat during February. That has to be my favorite Danish food.
What advice would you give to anyone following in your footsteps?
I would advise anyone coming to Denmark (especially from the USA) to take things slowly. I rushed through language school and rushed to get a job and didn't enjoy living in Denmark for the first year or so. It made life hard that I put so much pressure on myself to be at a certain "point" in my transition into Danish life. I think that it made it impossible for me to really retain the language and make many Danish acquaintances.
If I were to do it all again, I would go slowly with my language learning and try to enjoy myself. I would have looked into volunteering to build connections with people, get out of the house in my local community and practice using the language.
I think that once you lose that sense of wonder that you get when moving abroad, it is very difficult to get it back, so it is important to set logical expectations for your new life and go with the flow.
What are your plans for the future?
As of right now, I quit my teaching job in Denmark to go back to college. I am studying marketing and working with a lot of really fun places by promoting them on my blog. I am gaining a new view of life, and I'm very excited to see where life takes me after I finish my program.
I feel that I have many opportunities in Denmark, and I am trying to see the silver lining every day. It has taken me a long time to realize that I needed to slow down and "smell the roses" a bit more, and I feel that I am finally on the path to achieving that vision.
You can keep up to date with Kelly's adventures on her blog, My New Danish Life, and on YouTube.
Would you like to share your experience of life abroad with other readers? Answer the questions here to be featured in an interview!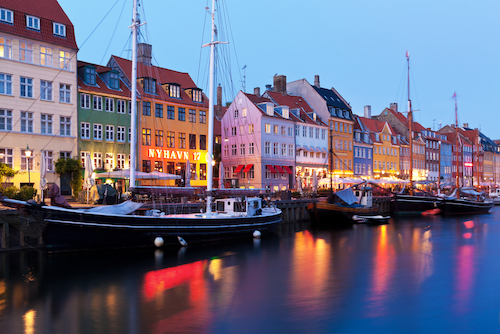 Denmark is one of the safest and most comfortable places in the world to live and work. It regularly appears in the top five of the Global Happiness index, and has excellent public services. The good news for expats is that it is one of the few countries in the EU that is still looking to employ foreign workers, and the system is set up to help you. Residents of Nordic, EU and EEA countries do not need to apply for a work permit. For citizens of all other countries, a work permit is required, even for voluntary work.You must apply for your work permit before you arrive in Denmark: there are various routes for acquiring the permit, according to the nature of the employment and your professional skills. In all cases, the application must be submitted to the Danish Embassy or Consulate in your home country, preferably in person.
If you cannot make the initial submission in person, you must attend the Embassy in person within 14 days of the submission to have your biometric data recorded. Applications typically take 1 to 3 months to be processed and there is a fee of 2900DK. Full details can be found on the official Danish government website New to Denmark.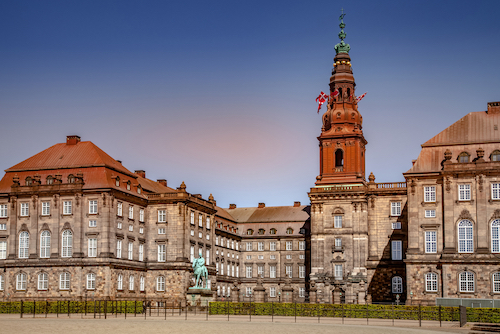 You will need to apply for your work permit before you arrive
There are several different categories of work permit:
Fast Track: for expats who have been offered a job by a company certified by the Danish Agency for International Recruitment and Integration (SIRI).
Pay Limit Scheme: for expats who have been offered a job with a high salary (at least 436000 DK).
Positive List: Denmark has a skills shortage in some professions. The Positive List, which is updated twice a year, specifies these. This visa is for expats who have been offered a job in one of these areas, and who have the necessary qualifications. Appropriately qualified asylum seekers are also eligible to use this scheme.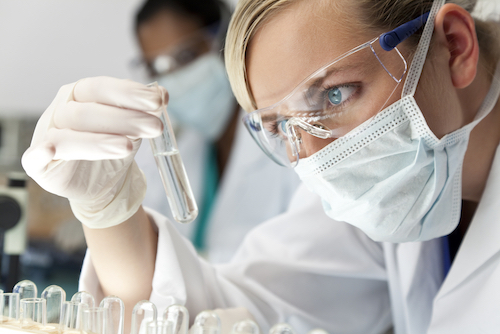 Work permits for researchers are available
Researcher: for expats (excluding guest researchers and PhD students) who have been offered a research post at a public or private research institution.
Special Individual Qualifications: for expats who have been offered a job only they can do. Typically, this permit is for athletes, artists, performers and chefs.
Herdsmen and Farm Managers: this permit only covers these two areas, and does not include other kinds of agricultural work, or forestry.
If you have a valid work permit, your spouse, civil partner or cohabiting partner, and dependant children under 18 may accompany you. If your spouse or partner wishes to work, they must apply for their own work permit.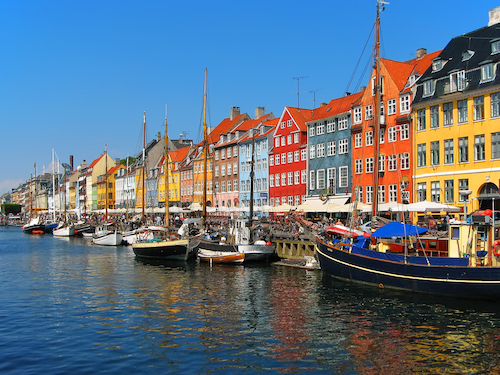 Each individual in a couple or family will need their own work permit
Upon arrival in Denmark, you must register your address in the country with the Civil Registration System (CPR), to obtain a Civil Registration Number and a health insurance card. You will need to produce your passport, work and residence permit, proof of address, original marriage certificate and its copy (if relevant), original birth certificates and their copies for any children under 18 who are accompanying you, and divorce or death certificates (if relevant). These must be in a Scandinavian language, English, or German.
It is not always essential to speak Danish, as many major companies work in English, but it is an advantage, and learning the language once you arrive is recommended. Medical professionals must be proficient in Danish.
Job Vacancies
At the time of writing, there are skills shortages in Environmental, Mechanical, Building, IT-related, Energy and Electrical Engineering; Medicine (including doctors, nurses, dentists, radiographers and lab technicians); IT and Networking; Education; Land Surveying; and Business Analysis. In all cases you must have the relevant professional qualifications plus a relevant B.A. or (for some positions) an M.A. or equivalent.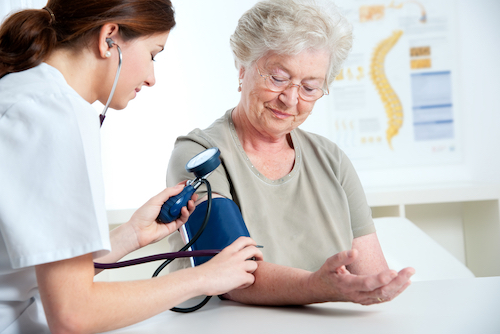 There are skills shortages in the medical field
In addition, for medicine and education you must be fluent in Danish. Medical professionals must pass specific tests in order to obtain authorisation to practice. For jobs in law, primary and secondary school teaching and pharmacy, local qualifications are usually required.
Jobs in Denmark are advertised in print newspapers, on a variety of websites, both local and international, and via Job Fairs. LinkedIn is not widely used.
Applications should be targeted towards the company or organisation: it is important not only to research your potential employer thoroughly, but to focus your CV in such a way as to demonstrate how you in particular will be able to benefit your potential employer and meet the challenges the job presents.
Denmark enjoys a high standard of living, but the cost of living is correspondingly higher than in the UK and the US. Average salaries run at around £580/ $750 per month gross, but professional salaries in the private sector are higher.
The working week is 37 hours, and once you have completed a year in employment, everyone is entitled to 5 weeks' paid holiday. (Leave is accrued at two days a month in the first year.) Leave entitlement is transferrable between jobs.
Would you like to share your experience of life abroad with other readers? Answer the questions here to be featured in an interview!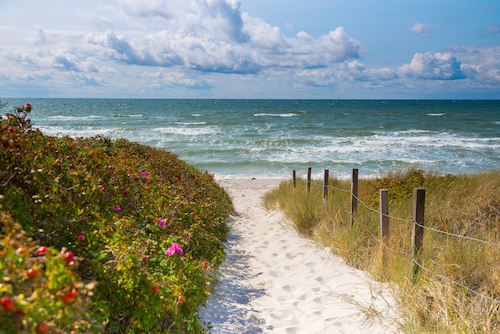 The cost of healthcare in Denmark will depend on a number of factors, namely whether you as an expat:
• are signed up with the national insurance scheme
• have private health insurance
• have a combination of national and top-up private insurance to cover procedures (such as dental and optical care) which do not fall under the national scheme
• do not have insurance at all and are intending to pay out-of-pocket for any treatment that you receive.
We will look at each of these options in turn, and undertake some comparisons.
State health insurance costs in Denmark
If you are an expat who is working in Denmark, then you will be paying contributions into the national health insurance system via deductions from your salary. Both you and your employer must pay national insurance; the scheme is mandatory. The amount that will be deducted from your taxes will depend on your income and depends also on the territory that you are resident in. On average, employer contributions are around €2,000 per full-time employee, and your own contribution will usually be about 8% of your gross salary.Everyone who pays into the system is eligible for state healthcare. However, if you are not registered and are from outside the EU, you will be able to access emergency care but will need private insurance to cover routine medical treatment.
What is covered by the state health insurance system?
Once you are registered and have your yellow card (Sundhedskort), you will be able to access the full range of services that are available under the national healthcare scheme:
• visits to your doctor
• hospital stays
• part of your medication
• basic dental care
• some alternative or complementary therapies
• some physiotherapy
• some psychiatric care
• some chiropractic care
If you do not have any form of insurance, you will still be entitled to free hospital treatment in the case of an emergency, although you may be expected to pay any costs covering further treatment.
Dental treatment in Denmark operates on a co-pay system, so part of any dental treatment will be free. Charges will be deducted at the time, not via a reimbursement system. Dental treatment is free for children under the age of 18.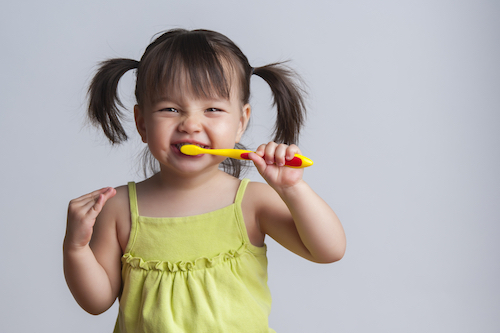 Dental treatment is free for children
If you wish, you can also apply to the national mutual insurance company Danmark (Sygeforsikringen danmark) – a sort of halfway house between the national scheme and the private sector which can get you reimbursement for dental treatments (and some eyecare, such as the cost of your glasses) which aren't covered under the national health scheme.
How much does treatment cost in the public system?
If you have your yellow card, then treatment will be free at the point of delivery.
If you are planning on visiting Greenland, which is an autonomous Danish territory, there is no private health insurance available but all treatment is free. Greenland took over healthcare from the Danish government in the early 1990s and it is virtually all publically funded, with the exception of some dental treatment and other outlying treatments, such as for drug addiction.
In the Faroes, also a Danish territory, there is national health insurance. Here all treatment, with the exception of some elements like dentistry, is free. If you are working there, you are likely to have to pay into the national insurance scheme and it is deducted at source.
Prescriptions
The national scheme does not cover prescriptions: these must be paid by the patient, although they are free for children under the age of 18. Some medication is, however, reimbursable. You will be given an allowance for medication on a reimbursable register, which is worked out according to a sliding scale as follows, over a 12-month period:
• DKK 0 – 980: 0% of reimbursement
• DKK 980 – 1625: 50% of reimbursement
• DKK 1625 – 3520: 75% of reimbursement
• over DKK 3520: 85% of reimbursement
• over DKK 19,078: 100% of reimbursement
Whenever you buy a reimbursable medicine, it is automatically reported to the Central Reimbursement Register (CTR). This will be tracked, so the more your CTR balance grows within a reimbursement period of one year, the more reimbursement you will receive. This is partly to ensure that people with chronic illnesses needing a large number of repeat prescriptions do not end up paying a fortune on medication.
How much does treatment cost in the private sector?
This will depend on factors such as your age and any pre-existing conditions, and the kind of package you opt for. A more expensive insurance package will give you more a extensive range of treatment and facilities.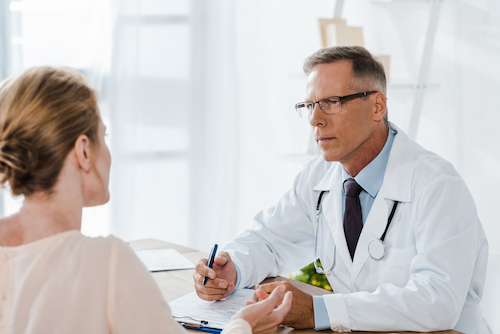 How much you have to pay will depend on your policy
As so many variables have an effect on the cost of international private medical insurance in Denmark it becomes very difficult to give accurate estimates without knowing the full details of the coverage required.
However, as a very rough guide, using a standard profile of a 40 year old British male with no deductibles, no co-insurance, a middle tier plan/product, all modules included and worldwide coverage excluding the US, a ballpark price of around £4,000/$5,000 might be expected. Were coverage to be expanded to include the US then the premium could increase to almost double that amount.
Note that you may be eligible for Group 2 insurance, which is a form of state health insurance and not technically private, but which will open up access to some of the system for you. Also, check with your employer, as some companies will have group packages with private insurers which are available to employees.
If you do not have public insurance, then an appointment with a GP will cost in the region of DKK 350 – 500 (€47-53).
Would you like to share your experience of life abroad with other readers? Answer the questions here to be featured in an interview!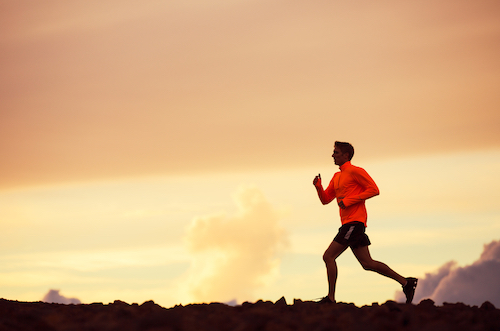 With some beautiful scenery and great food, Denmark is not a difficult place in which to keep fit and well. Sports are important to the Danes, and they are commonly supposed to be some of the happiest people on the planet – perhaps due to their lifestyle.The nation has a public cycling system to promote a national biking culture, and hiking is popular as well. You'll find many available gyms and fitness centres, both in Copenhagen and beyond. Copenhagen, the capital, regularly features in the WHO's list of the world's healthiest cities and it has a 10-year health policy in place, from encouraging people to get out on their bikes to providing nutritious lunches in workplaces and promoting anti-smoking campaigns. Healthcare in general is of a high standard, whether you opt for private health cover or simply use the public system.
If you like swimming then Copenhagen is the place for you, with a swimming pool to be found in most neighbourhoods. It's a popular form of exercise among the Danes, even when temperatures fall below zero.
Canoeing and kayaking are also carried out even within the waterways of the capital, and since Denmark has an extensive coastline (the fifth longest in Europe), sailing is also a good choice of activity if you're by the sea. The Royal Danish Yacht Club offers sailing courses, including a programme which results in a Danish sailing license. Rowing has been a recognized sport in the country since 1886.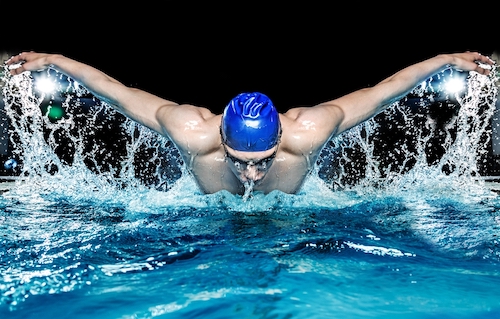 Swimming is very popular in Copenhagen
Hiking is an ideal way to get to know the Danish countryside, with a large number of registered trails. The Wadden Sea is the country's biggest national park and was made a Unesco World Heritage Site list in 2014, but the Thy National Park is close behind in popularity with a diverse landscape of dune, forest and lakes.
The park of Mols Berge stretches from the coast of Kattegat to the forests at Kalø and has a variety of trails; since the region also includes several villages, there's no problem in finding accommodation here either, although there's also the opportunity to sleep out in some of the many camping sites. The Danish weather isn't too predictable, so if you're going to be outside for long, make sure you take proper wet weather gear with you.
Running is also a sport practiced by many Danes and if you're in Copenhagen, the city has a number of parks which you can use for jogging.
In Copenhagen, 62% of the population cycle to work every day (not because they're all fitness fanatics – it's the easiest way to commute) and the city authorities clear the bike lanes before the car lanes whenever it snows.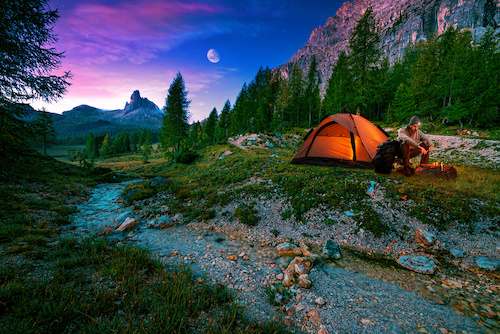 Hiking and camping are popular pursuits
Another way to see the countryside is on horseback: Denmark offers a number of horseriding tours for you to explore the forests and beaches, and local stables also give kids the opportunity to learn to ride, too.
Back indoors, yoga is growing in popularity, with yoga studios all over the capital: Hatha yoga is particularly popular, but hot yoga has its enthusiasts as well.
Most gyms offer crossfit classes, as well as the usual range of equipment, and you should have no trouble finding a workout that suits you at your local gym or fitness centre. Boxing classes also take place at many gyms, for both men and women.
Denmark's national sport is football and as an expat you may be able to find a local team to play with, but there are lots of other choices of team sporting activity available to you as well, including cricket, badminton, ice hockey and golf: Denmark has around 180 golf courses across the country.
Cricket has been played here since the mid 19th century, and Denmark has a national team. It also does well in ice hockey. If you fancy learning something new, then handball, which originated in Denmark, is also popular, and so is tennis: there is a Danish Lawn Tennis Association and all-weather courts can be found across the country.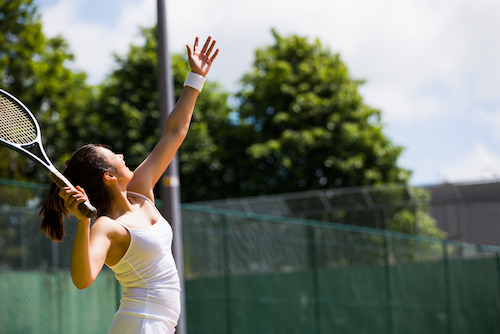 There are tennis courts all around the country
Denmark is also increasingly aware of the importance of mental wellbeing: despite the country's reputed status as one of the happiest on Earth, a sizeable percentage of the Danish population still report that they suffer from depression, and the healthcare system is seeking to address this.
Copenhagen, for instance, offers stress clinics: around 23% of the city's residents say that they feel stressed a lot of the time. The clinics focus on mindfulness techniques, with subsidized yoga classes available.
The Danish government takes a proactive role in trying to increase the health of the nation. A recent announcement from the Employment, Health and Culture ministries stated that they are setting up a number of task groups involving external partners in an effort to find ways to increase Danes' participation in sporting pursuits.
When it comes to your diet, Denmark has a long tradition of fishing and seafood, and you won't find a shortage of healthy choices. Copenhagen has a number of excellent seafood restaurants as well as street stalls. It's not all positive, though: the government keep trying to promote healthy eating, but with mixed results. A fat tax in the 2000s had to be dropped due to falling sales and public complaints.
Overall, Danish healthcare is free at the point of delivery and is of a high standard, thus contributing to the wellbeing of the country as a whole. With some enlightened social policies, the nation strives to make life as healthy as possible for its citizens and expats should have no difficulty in joining in a healthy lifestyle.
Would you like to share your experience of life abroad with other readers? Answer the questions here to be featured in an interview!