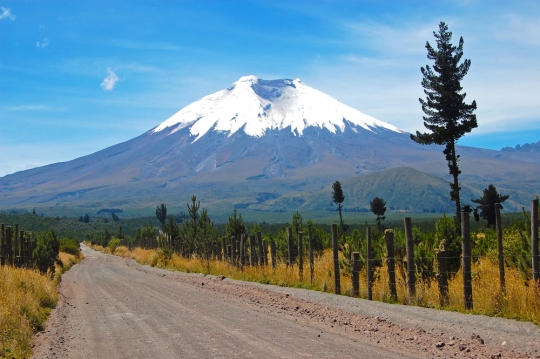 Ah… visas. Yes, we can almost hear the collective groan now. It's true that visa paperwork is often not the most straightforward, and with many countries regularly changing their rules with little to no warning, it's a constant battle to stay up to date with what you are eligible for. In addition, researching how to apply for visas, the processing time, and other important factors you'll need to take into account when planning your next relocation all take time. That's why we've created this definitive guide on working visas in Ecuador to answer all your questions regarding types of visas, processes and more.Ecuador is considered to have something for everyone, from small, quaint towns and villages to bustling cities with vibrant nightlife. It's not generally somewhere expats move to make their fortune, but rather people come here for the pace and quality of life. Ecuadorian people are friendly and welcoming, which is a huge plus when you're moving to a new country without knowing anyone beforehand.
It is worth noting that visa policies and regulations in Ecuador change frequently. We do our best to obtain the most up to date and accurate information, but you may want to also check with your local embassy or consulate.
What Type Of Working Visa Can You Get In Ecuador?
There are essentially two types of work visa in Ecuador, which encompass multiple sub-categories. The system changed in 2017 in a bid to simplify the process. However, you may still see information that still refers to the old visa system, described below.
9-IV (Resident) Visas
This group of visas covered pensioners (9-I) and investors (9-II and 9-III) as well as work, legal and religious visas (9-IV).
12-VI (Non-Resident) Visas
This group of visas covered students (12-V), general works visas (12-VI) and religious missionary and volunteer visas (12-VIII).
There were around 12 sub-categories for migration status in total:
• Worker
• Independent means (passive income and so on)
• Pensioner
• Investor
• Scientist, researcher or academic
• Athlete, artist or cultural agent
• Religious missionary or religious volunteer
• General volunteer
• Student
• Professional, technician, technologist or master craftsman
• Dependent (such as children, spouse or common law partner)
• International protection
As previously mentioned, in a bid to simply things, this process has now been split into two categories, which still encompass the above. They have the umbrella heading of Ecuador residency visas and are separated into temporary and permanent residency. You will usually have to apply for the temporary residency visa before you can apply for the permanent one. You must apply for one of these visas if you plan to work in Ecuador, rather than one of the temporary extended tourist visas, as once you enter the country on the extended tourist visa, you cannot then switch to a temporary residency visa.
Length Of Visas
A temporary resident visa allows you to stay in Ecuador for a period of up to two years, and can be renewed once. After residing in the country for a minimum of 21 months on the temporary visa, you can obtain a permanent residency visa. Permanent residents cannot spend more than 180 consecutive days out of the country within the first two years. Following this initial two-year period, permanent residency holders can then leave the country for up to five years without losing their status.
What Are The Visas For?
The Ecuadorian working or residency visas are generally aimed at skilled workers and students, as well as people with passive incomes such as investments and pension payments who are looking to relocate. In some cases, these visas are for people undertaking humanitarian or voluntary work.
How I Apply For A Work Visa For Ecuador?
You can apply for a visa at your local embassy or consulate, or your employer can begin the application process on your behalf. This will need to be done before you enter the country.
Am I Eligible For A Working Visa In Ecuador?
Technically, under the law that was passed in Ecuador two years ago, every migrant has the right to apply for a visa. This is necessary in order to benefit from the justice system and constitutional guarantees regardless of your migratory status. Your eligibility will depend on the job for which you are applying and whether you have the necessary skill set and qualifications for it.
What Else Will I Need?
Regardless of visa type, you'll need to be able to show proof of private health insurance or sign up to Ecuadorian social security and get a social security number. You must have one of these things to be able to work in the country legally, but you do not necessarily need both for a temporary residency visa.

Have you lived in Ecuador? Share your thoughts in the comments below, or answer the questions here to be featured in an interview!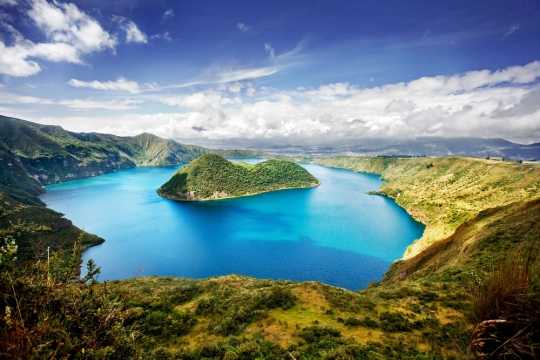 As of May 1st, 2018, the Human Mobility Act will replace the current immigration and naturalization law in Ecuador, imposing new rules on foreign nationals. There will be three main requirements for expats and holidaymakers in Ecuador:
– to carry travel identification or a passport while in the country;
– to register at the Ecuadorian civil register to obtain a cédula (national identity document);
– to have public or private health insurance valid for the duration of their stay.So, the simple answer is yes, these new rules will affect you. All travelers to Ecuador will have to produce proof of health insurance to the ministry of foreign affairs as an entry requirement. Without it, it will not be possible to obtain a cédula, which is required in many official situations, such as applying for a bank account, obtaining a local driver's license and setting up services such as electricity, telephone and internet. Therefore, expats who are residents of Ecuador will need health insurance, including those who became residents before the new law came into effect. Expats already resident in Ecuador need to register their address and ensure they comply with the new health insurance rules.
There are two health insurance options available. The first is through the public Ecuadorian Social Security Institute (IESS), and the second is from a private health insurance company.
The Ecuadorian Social Security Institute, or IESS, is responsible for implementing the health insurance regulations. IESS public insurance is paid for through contributions of 17.6 percent of the individual's income, either directly by the individual or via their employer.
A spouse or common law partner (who must also have a cédula) can also be enrolled at an additional cost. For some expats, this will be a major investment, but will give access to free medical appointments, procedures and medications at facilities that are contracted with the IESS. There is a national telephone booking system for medical appointments, which you can call for free from mobiles and landlines.
In theory, appointments will be booked at the medical centre of the individual's choice. In an emergency situation, treatment will be given by the nearest hospital. If that hospital is unable to perform the procedure, the individual will be transferred to a private hospital at no additional cost. More information on this system can be found on the IESS website.
Although the public health service has improved greatly in recent years, it has some ongoing problems. As investments have been made in the system, the numbers of people accessing the services have risen significantly, resulting in oversubscription for appointments and treatment. The quality of care can vary significantly in different IESS facilities, with relatively poor standards of care in some rural areas. There have been instances of IESS pharmacies not having prescribed medications, meaning that the individual had to go to a non-IESS facility to buy medicine, costs of which would be over and above contributions already made to the IESS.
For individuals who desire private health insurance, there is a choice of either local or international policies. A local policy is the cheaper option, providing cover in a limited geographical area in a designated country. This is a good option if the individual is not going to travel much.
For someone who is planning on travelling more widely, for example within their country of residence, home country and more widely, an international health insurance plan provides greater coverage.
Some international plans also provide a wider choice of hospitals and include dental and mental health care, which may not be included in some local plans. However, the costs will clearly be greater.
As a current or potential expat in Ecuador, it is important to investigate the health insurance options and ensure compliance with the new mandatory rules.
Useful websites:
IESS website
UK government advice on emigration to Ecuador
Ecuadorian Ministry of Foreign Affairs and Human Mobility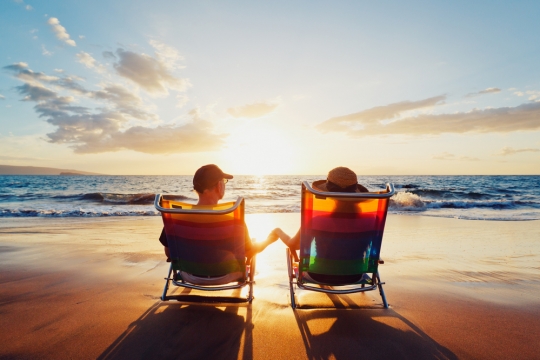 A study ranked Ecuador as the number one country for holiday makers and expats alike to make friends with local people and seamlessly blend into the community. The most obvious place to settle down in the country is arguably Cuenca, the capital of Azuay Province. At the end of 2017, an estimated 5000 expats called this city their home. Cuenca is listed as a Unesco World Heritage Site thanks to its historical architecture. The city was not properly connected by road with the rest of Ecuador until the early 1960s, which helped preserve its architecture and traditions. There are shopping centers, cinemas, several hospitals, big food stores and many restaurants to satisfy every pallet in the city. All of this comes at a very reasonable cost in comparison to many European cities.However, if you don't like to go for the obvious choice, don't worry. There are plenty of other places that could take your fancy.
Salinas
If you like your amenities on the doorstep, then Salinas is the place for you. You will find modern apartment buildings, bars, restaurants and a regular bus service to Jose Joaquin de Olmedo International airport here. The location also benefits from a clean, sandy beach with calm waters.
Playas
Located on the south coast of the Santa Elena Peninsula, Playas looks like a compact version of Salinas. This area has transformed from a small fishing village to a major tourist attraction. There are a number of properties currently under construction here, with many more at planning stage. True to its roots, Playas is also known for its seafood cuisine.
Ballenita
Situated at the start of the Santa Elena peninsula, Ballenita may be the fastest growing expat community in Ecuador. Previously overlooked in favour of Salinas, Ballenita is now starting to get noticed. This area is undergoing some major regeneration and property prices are still pretty low, so it deserves a second look. It boasts a long sandy beach with a quite a few attractive properties alongside the cliff. However, do be warned, they are also a number of rundown and shabby looking houses scattered there.
Ayampe
Are you on the hunt for a quiet beach with a tropical backdrop? Then look no further than Ayampe, where the beautiful beach doubles as an access point to the Rio Ayampe trail, a walk through the stunning rainforest along the Ayampe River. Should you feel particularly energetic, you could hike for 15 miles over the hills to Puerto Lopez. The town has many great places to stay, and several small restaurants as well as a great feeling of community between local people and expats.
Crucita
Another option for a tranquil existence is the town of Crucita. This is a small fishing town where not much happens. For any major purchases, you will need to venture out to Manta. Despite this, there is a rapidly growing expat community here. People who settle here are those who wish to get away from all the hustle and bustle of the big city.
Manta
Located in the Manabí province, Manta is the fifth most populated city in Ecuador and largest commercial fishing port in the world. Because of this, it has an industrial feel. There is a well-established expat community here, made up from both working and retired people. Due to a large number of workers coming to Manta in search of employment, you might struggle to find a bargain when house hunting. Another factor that may influence your decision is the new oil processing facility being built near the city.
Olón
This is another option for those who prefer to surround themselves with peace and quiet. If you like modern buildings and high-end establishments, then Olón is not for you. What this place offers is a serene and relaxing atmosphere, lovely beach houses and a beautiful setting that can bring out the nature lover in you.
Montañita
In contrast to the tranquility of Olón, Montañita is known as the party central of Ecuador, where every hour is happy hour. It attracts a constant stream of tourists and is bursting at the seams during the holidays. There are music venues, hotels to suit every budget and a multitude of bars and restaurants. If this is not your idea of fun, then you might want to give Montañita a miss!
Puerto Lopez
Puerto Lopez is a small fishing village that is home to around 16,000 people. The village is set in the middle of a crescent bay and has an amazing backdrop thanks to the jungle-covered hills. It's also the headquarters of Machalilla National park. In Puerto Lopez, fishing is big business. This is also a popular place for whale watching, so expect to see an influx of tourist between June and September.
Santa Marianita
If you're looking for the best of both worlds, give Santa Marianita a look. Located about 30 minutes south of Manta, this beach community is developing quickly whilst managing to keep its peaceful setting. On this beach, you have a choice of homes, new-built apartment buildings and land available for purchase.
San Jacinto/San Clemente
There is a reason these towns are listed together. Over the years, they've expanded and grown so close, it's nigh on impossible to tell where one ends and another begins. They have a time capsule feel and can give you a pretty accurate idea of what a typical beach resort in Ecuador looked like 30 years ago.
It may be hard to pick the best reason to retire in Ecuador. It's a beautiful country with low cost of living. In addition, the local healthcare system deserves a mention. Most of the doctors are trained in the US and most hospitals in major cities are well equipped. Residents have the right to access the public healthcare but can also get comprehensive medical insurance for 70 USD per month. This guarantees full coverage, regardless of age and any pre-existing medical conditions. Wherever you decide to settle down in Ecuador, we wish you luck in your new home.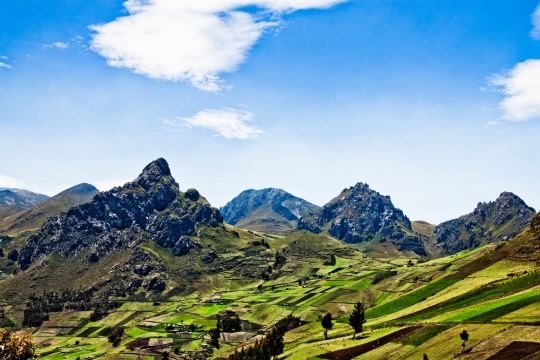 Unfortunately, stress can be a regular part of life for many of us. We find it hard to slow down or take a break, and may not have time to stop or go on holiday. This fast paced, relentless way of life is never good for health or happiness. In the Western world, high costs of living, long working hours and less than desirable weather can be push factors for many who want to start life over, without the rush. Whether you want to experience a more traditional, slower life, warm weather all year round or less financial worry, Ecuador could be the place for you.Ya mismo means 'any minute now' and is the term frequently applied to the intrinsically slower, less urgent way of life in Ecuador. Lunch in particular is a long, drawn-out affair that can start mid-morning and finish many hours later. People take their time and don't apologise for doing so. Businesses open when they are ready, using opening and closing hours as a rough guideline rather than a definite.
Public transport may arrive late and behind schedule, but local people don't seem to mind. Ecuadorian people are famously patient, and believe that being otherwise is wasted energy. This inherited behaviour is the perfect template for a more relaxed approach to life, and many migrants find themselves enjoying this casual new culture for just that.
Welcoming Culture
Ecuador retains the friendly, personable charm of a small town in a bygone era, with people you pass by greeting you with a 'hello' and friendly smile or handshake. Whilst the language barrier can restrict expats and local people from having a friendly chat, local people in Ecuador are usually warm and friendly to migrants.
Expats find that once they have learnt a few Spanish basics, they can communicate much more easily and make a few friends. Ecuadorian people may invite you over for a party and introduce you to their families. It is hard not to be won over by the openness and welcome of this sociable nation, where many go out of their way to welcome everyone.
Property Prices
It is not necessary to be a legal resident of the country to buy a property in Ecuador. There are also no laws against migrants owning property. The cost of property is much more affordable than many places in Europe, the US and Australia. For example, property in Ecuador's capital city is on average 71 percent cheaper than London, 43 percent cheaper than Ottawa and 74 percent cheaper than New York City.
Furthermore, outside of larger cities, prices are cheaper still, with coastal areas such as Salinas offering three-bed, three-bathroom condos for $130,000. Due to this, many expats who relocate to the country have one main property but can also purchase a beach property or property in the country too.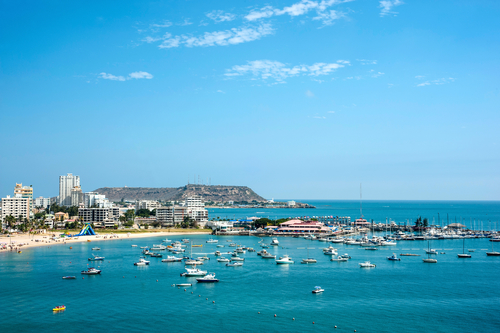 Salinas is a reasonably priced and popular option.
A luxury rarely afforded by expats in their own countries, what better way of enjoying Ecuador than exploring it throughout the year, taking in both rural and urban ways of life in the year-long good weather?
Benefits For Retired Expats
There are many reasons why retired expats, particularly from the US, seek to live their later years in Ecuador. Special benefits are offered to residents who are aged 65 and older. This senior citizen discount program is geared towards looking after Ecuadorian locals, but international residents are allowed the same benefits as natives, so these perks are open to them too.
Benefits include special care for individuals with degenerative or chronic diseases, some tax exemptions, half-price public transport, discounts on air travel, free special healthcare and free medicines. Such benefits are guaranteed by the Ecuadorian Constitution and it is against the law for institutions or families to mistreat or abandon the elderly. The respect and good treatment of older citizens is ingrained in society, with local people not even thinking twice about letting senior citizens to the front of the queue.
Local Markets
Visiting local food and goods markets in Ecuador is a regular event for residents. Thanks to the tropical climate and fertile soils of the coast, the country's fruit and vegetable industry is a prosperous one. Melon, star fruit, soursop, achotillo and guava are just some of the fruits grown and sold in local markets.
The markets also offer other types of food, leather goods and flowers; the range is huge, the supply is in abundance and the prices are low. Many people flood to the Cuenca markets, with peak market trading being on Thursdays and Saturdays. Ecuador grows more than 500 types of potato, with one kg of local potatoes costs $1.38 from the market. Furthermore, a kg of tomatoes costs $1.40, and a days' worth of bread for two people costs $1.00. Considering the quality of the produce, the price and the volume, it is possible to buy plenty of food without worrying about the cost.
Weather
Ecuador is located on the equator. As a result, the country experiences 12 hours of direct equatorial daylight, every day of the year. Expats have to forget what they always knew about four seasons in a year when they move here. The weather is split between the dry season and wet season, with comfortable temperatures maintained throughout the year. The dry season is considered winter and falls between June and September. The wet season is considered summer and falls between October and May.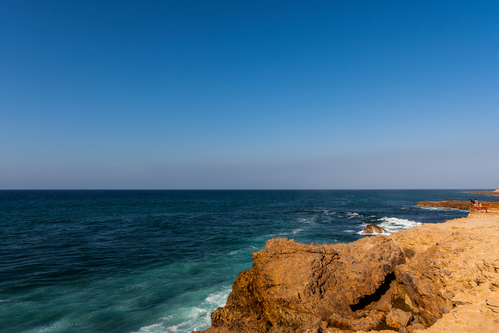 Ecuador gets a lot of sunshine
Quito experiences average day temperatures of 70 °F (21 °C) and average nighttime temperatures of 50 °F (10 °C). Expats living in Cuenca, Cotacachi, Banos and Loja experience climates comparative to Quito. Coastal areas see even warmer weather, adding to a slower pace of life in the heat and humidity.
Like other countries in the southern hemisphere, the days are sunny and bright without the need for winter clothing or heavy layers. Direct equatorial sunshine can be intense, though many expats enjoy the continuous and brilliant sunlight as something of a new-found luxury.
Art, Museums And Music
Ecuador is home to some of South America's best museums. These establishments focus on Ecuadorian culture, art and history, and offer unique presentations of Spanish colonisation and the indigenous people. It is a popular activity to stroll the streets, visiting museums.
The most popular art museum in Quito is the Central Bank Museum, which houses a vast collection of pre-Inca Ecuadorian art as well as more contemporary pieces. History lovers should visit the Museo Manuela Sáenz, set within a colonial house in Old Quito. This museum pays tribute to the partner of Simon Bolivar, the man considered to be liberator of Ecuador, Colombia and Peru.
Other museums featuring history, literature, art, geography and nature are peppered all over the country and provide plenty of interesting and cultural days out in their architecturally impressive structures.
Music is also a popular love of the Ecuadorian people. As well as dancing to bachata, salsa and merengue on nights out, people perform live music in the streets throughout the days and nights, providing pleasant background music for soaking in the sights.
Nature And Wildlife
What better way to reset and enjoy the world around you than to become part of a diverse country, where thousands of animal and plant species live peacefully alongside each other? Whether you're waiting for an iguana to cross the road or getting on a boat that remains docked until the sea lion on board decides to leave, nature has a direct effect on the speed of life in Ecuador. From the towering Andes and the tropical Amazon rainforest to the coastal regions and the intermediate areas, Ecuador is home to more than 1,600 species of bird, 300 mammals, a plethora of insects, hundreds of reptiles and amphibians, and a rich range of marine life. Incredibly, there are more than 16,000 species of plant in the country.
Such awe-inspiring ecological habitats and ecosystems have been recognised by the country, who issued a constitution in 2008 to enforce a legal Right of Nature. This law, combined with 11 national parks, nine ecology reserves, 10 wildlife refuges and other protected areas makes for a respectfully slower pace of life for locals, expats and tourists alike.
Have you lived in Ecuador? Share your experience in the comments below, or answer the questions here to be featured in an interview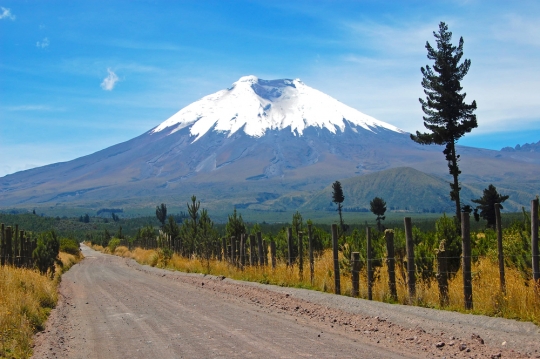 Offering 2,237km (1,398m) of Pacific Ocean coastline and breathtaking views in the Andes mountains, the South American country of Ecuador can be an exciting destination to head to. However, don't leave home without protecting your health against some hidden dangers.Average life expectancy in Ecuador, according to 2016 World Health Organisation figures, is 51st in global ranking for longevity. Women have an average lifespan of 79, while for men this is 73.5. The nation spends more than nine percent of its GDP on healthcare, meaning residents are reaping the rewards.
Access to high-quality medical care will depend on whereabouts in the country you live. The tropical forest east of the mountains is sparsely populated, with only three percent of the population living across a huge area. As you would expect, medical services there are basic, and there are no specialist treatments available. However, major population centres, such as Quito (the capital), or Guayaquil (the largest city) are home to modern, extensive medical services expats will be happy to use. You will have the choice between contributing to the national health care system or taking out private health insurance, and this will affect where you can receive treatment.
When you are in good health, it is easy to overlook the importance of health services such as a nearby 24-hour emergency room or a specialist consultant, but do bear in mind that your health can change quickly and drastically.
In addition, the nation has a number of significant health challenges of which to be aware.
Institutional chaos and a lack of clear responsibility, caused by incoherence in funding, reporting and monitoring, has caused the water supply and sanitation services to be unreliable and insecure. Much of the drinking water is not safe and very little wastewater is treated. This helps spread disease.
The climate and geography of the country also encourage the spread of serious illness. The rivers and lakes, which are so beautiful to look at and photograph, provide endless opportunities for mosquitoes to breed and multiply. Unfortunately, this includes the Anopheles species, which transmit serious and life-threatening illnesses to those they bite.
Periodic droughts and floods can also cause health issues in their wake. To a lesser extent so can strong earthquakes, when significant damage to buildings, roads and infrastructure may lead to overcrowding and supply issues.
Protect Yourself From Health Issues
There are several steps you can take to protect yourself from serious illness and infection in Ecuador.
Start by getting all relevant vaccinations four to six weeks before you arrive. That will give the vaccines enough time to develop and your body the biological protection it needs.
Make sure you have access to mosquito nets, and that you use them. At the very least, a mosquito net should cover are area over your bed so you are protected as you sleep. You won't notice as you are bitten, but the effects of disease can last a lifetime.
Unfortunately, you will be surrounded by mosquitoes as you try to relax during the evening too. Bear in mind that, because of its proximity to the equator, Ecuador essentially has 12 hours of daylight and 12 hours of darkness all year round. Bug sprays vary in their effectiveness, so ask around for recommendations. You will get used to the smell. Placing citrus candles around you may also be useful. However, none of this is fool proof so you should aim to keep covered as much as you can. Bare arms, legs and necks are especially tempting for mosquitos, so try to wear long sleeves and trousers, and wear a collar or light scarf if possible.
Remember to find clean water to drink and brush your teeth with. Even a simple stomach bug can bring days of misery.
There is a risk you may develop altitude sickness in Ecuador. You should become familiar with the symptoms and act quickly to seek help if you appear to be developing those symptoms.
Essential Vaccinations
There are a number of effective vaccines which have been developed against serious and life-threatening illnesses. As a result of the wide uptake of these vaccines, many developed countries with efficient vaccination programmes have low levels of these diseases within the native population. However, you are at risk of encountering them when living in Ecuador.
The vaccinations you probably received when you were a child – and should definitely seek now if you did not – include:
• Rotavirus: the most common cause of diarrhoeal disease among infants and young children
• DTaP/IPV: diphtheria, tetanus, pertussis (whooping cough) and polio
• Hepatitis B
• MMR: measles, mumps and rubella
• HPV: human papillomavirus
• Meningococcal
• Pneumococcal
• Hepatitis A
• Flu
It's also important to keep routine vaccinations received in adulthood up to date. It may be that you have yet to receive these, either because of your age or the countries in which you have lived. However, you must make sure they are all up to date before travelling to Ecuador:
• Td/Tdap: tetanus, diphtheria and pertussis (whooping cough)
• HPV: human papillomavirus
• Pneumococcal
• Meningococcal
• Hepatitis A
• Hepatitis B
• Shingles
• Flu
Don't dismiss the seriousness of flu. Most who have not suffered from it believe it is a bad cold; it's not. Doctors can miss life threatening illnesses such as sepsis and meningitis, which can kill within hours of symptoms, because they present like flu. The damage done to the lungs and other organs by flu can itself cause death, and does so in significant numbers each year. Children are unlikely to suffer long term ill health from flu, but their hygiene practices mean they are 'super spreaders'. Anyone suffering from long term illness, who is pregnant or who is elderly can die from contact with the virus spread by unvaccinated children.
You are unlikely to have been vaccinated against typhoid during routine vaccination programmes, but it is important to receive this jab. Realistically, you are unlikely to contract typhoid unless you are visiting a more remote area or eat somewhere very basic, but a protective injection takes away the possible risks.
Your chances of being bitten by a domestic or wild rabid animal in Ecuador are low, but if it happens you will be in serious peril. The chance of survival after symptoms appear are exceptionally low. Choose to have the vaccine before you arrive in Ecuador. If you don't, and get bitten, seek help immediately and do not wait for symptoms to appear.
Malaria
Unfortunately, there is no vaccine which will prevent you getting malaria. Instead, you should take anti-malarial medicines. Begin before you arrive in Ecuador and complete the course. Protect yourself from mosquitoes as far as possible and be aware of the effects of malaria. Seek help immediately if you think you may have contracted the disease.
Other Diseases Caused By Mosquitoes
Sometimes the chikungunya disease occurs in Ecuador and the Galapagos islands. When this happens, alerts are published on the website for the Center for Disease Control and Prevention.
There are also periodic outbreaks of dengue fever; again, check for alerts. The presence of Anopheles mosquitoes means yellow fever is an additional risk to consider.
Within the past five years, there has been a sudden spread of the zika virus to countries where it was previously not seen. This is spread from the bite of an infected mosquito and in addition to immediate illness, it can cause serious lifelong disability to unborn children, so pregnant women must be especially careful.
There are no vaccines to protect yourself against chikungunya, dengue fever or the zika virus. You must do everything you can to prevent bites, be aware of the symptoms, and seek medical help immediately if you become ill.
Look Out For Health Alerts
Worry about potential illness and diseases should not dominate your life and cause undue concern. Instead, take practical measures to reduce the risk and be aware of any health alerts for the area in which you live. Keep an eye on the websites Travel Health Pro, Fit For Travel and the website for the Center for Disease Control and Prevention.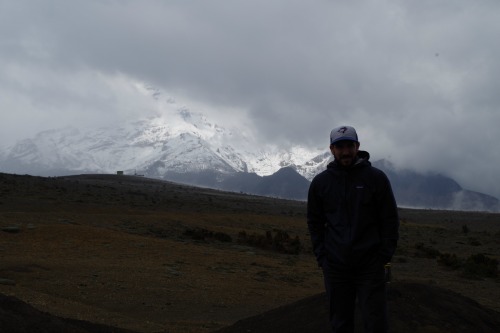 Who are you?
My name is Luca Lamanna, I'm a 25-year-old Canadian living in South America.I teach English and I do hobby photography.

Where, when and why did you move abroad?
I moved to Quito, Ecuador in 2017. I moved abroad to change my lifestyle. While living in Toronto, I worked for a bank and waited tables at night to make ends meet. I was making great money but had no social life at all – working 12 hour days does that to you! – I decided money wasn't a good enough motivator, I quit both jobs and bought a plane ticket.
What challenges did you face during the move?
The main change was more day-to-day living, understanding how processes worked for things like visa applications, paying bills, learning bus routes, etc.
How did you find somewhere to live?
I walked around neighbourhoods that I really liked and asked security guards of buildings if they knew about any furnished suites for rent. Also, the newspaper is a great resource.
Are there many other expats in your area?
Yes and no. Quito doesn't have a huge expat population, but it is definitely growing. I find that there are younger expats here as opposed to retirees (like in Cuenca, or Salinas). My particular neighbourhood has very few expats.
What is your relationship like with the locals?
It's pretty good. I find most Quiteños to be very friendly and eager to help. They seem to value friendship, however many of my group of friends include other nationalities, mainly Venezuelans.
What do you like about life where you are?
I love the fact that I can survive only working 6 hours a week. The cost of living is pretty low in Quito. Also, the location. I can take a bus four hours west and surf or four hours east and be in the heart of the Amazon, to the north is Colombia at only six hours away via bus.
What do you dislike about your expat life?
Sometimes thing should seem easier than they are but this allows you to slow down and appreciate the small things. Also, buying a plane ticket on an Ecuadorian salary can be difficult.
What is the biggest cultural difference you have experienced between your new country and life back home?
Many people don't seem to understand sarcasm and take it as an insult. I'm not sure if I've had bad luck with my sarcasm, or humour is just considered different. Also, bus culture sucks here. I never thought I would ever say the words "I miss the TTC (Toronto Transit)".
What do you think of the food and drink in your new country? What are your particular likes or dislikes?
The food and drinks are delicious and vary depending on where you are in the country. My only complaint is that many things are prepared with peanuts and I'm deathly allergic. Also, wine is very expensive while beer is cheap.
What advice would you give to anyone following in your footsteps?
Understand what you're getting into, do your homework, it isn't all rainbows and sunshine and things can become frustrating. Also, learn the damn language – don't be lazy and expect people to speak to you in English.
What are your plans for the future?
My plans are to continue to travel and live abroad. I'm in the process of launching an online business and hopefully, that means I can work a little less and travel a little more.
You can keep up to date with Luca's adventures on his website, and on Instagram.
Would you like to share your experience of life abroad with other readers? Answer the questions here to be featured in an interview!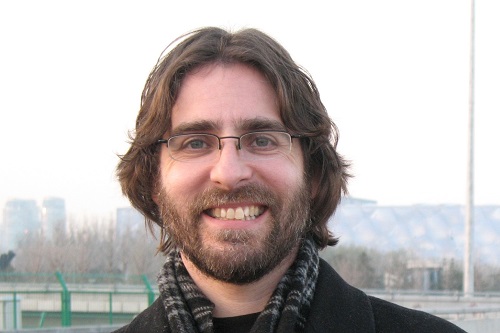 Who are you?

My name is Elliott Segelbaum.I'm 46 years old, and I retired at 40 from computer programming because my wife, Stephanie, and I realized that life is too short to spend our best years in a cubicle. (She retired with me, and was 38 at the time.)
Where, when and why did you move abroad?
We moved to Cuenca, Ecuador in 2013 because we could not support retired life at our age in the United States.
What challenges did you face during the move?
It was tremendously difficult for me to give up the "American Dream." We had a big house, good jobs, and were doing what everyone else was. It was hard to leave that comfort zone. We lost some friends who could not overcome their jealousy that we were retiring ad they weren't.
In addition, moving to a developing country comes with its own challenges. There's a new language to learn, new customs and ways of doing things. We were geographically far from our familiar lifestyle.
Are there many other expats in your area?
There are thousands of other expats in Cuenca, and they help make the transition easier. You can post any questions online, and there is always someone who is willing to help you out.
What do you like about life where you are?
Life in Ecuador is more "real." Ecuadorians simply don't worry about unimportant things like "does my overpriced handbag match my overpriced shoes?" The local culture is much more resourceful, and therefore generates less waste than us Americans do.
What do you dislike about your expat life?
Some days it's difficult to have to think in Spanish all day. And I must admit that I do miss the convenience of ordering items online and having them in my hands two days later.
What is the biggest cultural difference you have experienced between your new country and life back home?
The biggest difference by far is the relaxed approach to time that exists in the Latin world. It's hard to get used to the fact that 5:00 might mean 6:00 or 7:00. Or tomorrow. Or whenever.
What do you think of the food and drink in your new country? What are your particular likes or dislikes?
I love that the food is a lot less processed than what we get in the States. Even the unhealthy stuff is healthier by comparison. I love the $2 almuerzos (lunch combos) and the access to foods we don't always have at home like yucca. Personally, I like my food tongue-numbingly spicy, and Ecuadorian food is a bit bland for my palate, but there's always some homemade aji (hot sauce) to be found.
What advice would you give to anyone following in your footsteps?
Life in a developing country is not for the faint of heart. There are a lot of factors to consider. Come down for a few weeks. Meet expats, and ask LOTS of questions. All the expats in Cuenca are open about their expenses, and eager to help newcomers feel settled.
What are your plans for the future?
We are going to try and spend a bit more time in the States, simply because we miss our friends and family. We do love our adopted home in Ecuador, and will not be giving it up. We also like to travel and Ecuador makes a good launching point for the rest of South America.
You can keep up to date with Elliott's adventures on his blog, MileHighDuo Meets The World.
Would you like to share your experience of life abroad with other readers? Answer the questions here to be featured in an interview!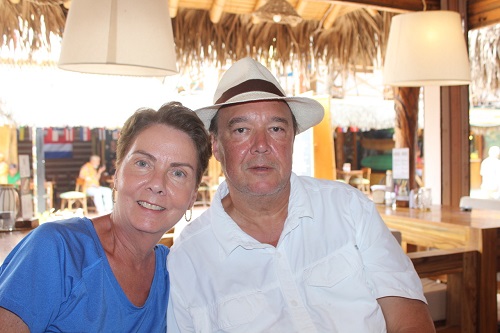 Who are you?
My name is Jim Santos, I'm a retired computer and networking professional, now earning some extra money (and getting a lot of satisfaction) out of writing freelance.I have a blog where I write about our lives in Ecuador, our travels, and life in general. I've also been published in the Wall Street Journal, and write a lot for International Living Magazine and their sister publications. I live with my wife, Rita.
Where, when and why did you move abroad?
We moved from near the DC area in the US to Salinas, Ecuador on the southern Pacific coast four years ago in January. We moved primarily for the climate – it is always warm here. Now that we are here, we've grown to love the fresh produce year-round, wonderful seafood, and the Ecuadorian people. It doesn't hurt that the cost of living is so much lower here. We live on the 19th floor of a high-rise condo building, facing the Pacific. We've toured much of the country, and are starting to explore more of South America.
What challenges did you face during the move?
The biggest challenge would have to be the language barrier. We are doing much better with our Spanish now, but for the first year, that is always a big struggle, and can make the simplest things very frustrating experiences.
How did you find somewhere to live?
After researching many areas, we picked a few spots to visit, and came out to see for ourselves. We fell in love with Salinas the first time we saw it, and changed our plans for the rest of the trip to look for property here. We worked with a US realtor who had moved here a few years earlier.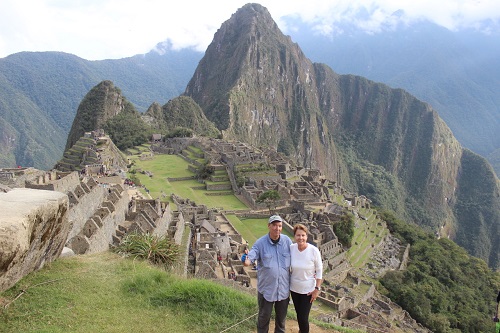 Are there many other expats in your area?
There are probably between 400-700 expats living on the Santa Elena peninsula.
What is your relationship like with the locals?
We get along very well with the locals, mostly because we try to live like they do. We shop at the local mercado, and enjoy the local restaurants rather than "expat hangouts".
What do you like about life where you are?
Other than the weather and the food, the main thing we enjoy is the sense of peace and tranquility. Ecuador is off the world's radar for the most part, and we enjoy the peace that brings. Whenever we visit the States, it seems like everyone's stress level is ten times higher than it is here.
What do you dislike about your expat life?
I can't really say there is anything I "dislike" about it. After four years, we are still finding new things to explore, and making new discoveries. There are some things that are harder to accomplish here, or things we have to do without, but that is compensated by all of the new experiences.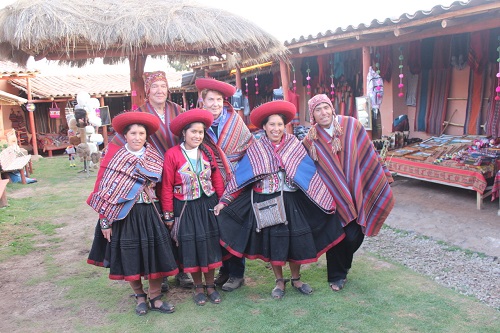 What is the biggest cultural difference you have experienced between your new country and life back home?
Life here is centered around the quality of your time, rather than the time itself. Things happen at their own, often slow, pace.
What do you think of the food and drink in your new country? What are your particular likes or dislikes?
We love Ecuadorian food. Arroz con menestra, churrasco, ceviches, locros – I could go on and on. I've eaten more avocado in the past four years than the rest of my life combined. Love plantains, yucca – everything except maybe cuy (roast guinea pig). Haven't had the urge to try that yet.
What advice would you give to anyone following in your footsteps?
Do lots of research first of course, but more importantly, take a good hard look at yourself. What are your reasons for moving? How do you feel about different experiences – especially if you have little control over them? I've found that the people who are running away from something do not do as well as the people running to a new lifestyle. You need to have a certain amount of flexibility as well. Often people think living overseas is the same as the US, only cheaper. In reality, it is extremely different from the US, and if you try to live like you did there, or force it to fit, it will cost you a bundle, and you will never succeed.
What are your plans for the future?
We will continue to explore. Right now, we are about to return to Salinas after a 7 week jaunt that took us to Quito in Ecuador, Lima and Cusco in Peru, hiking the Inca Trail to Machu Picchu, a fun weekend in Buenos Aires, and now we're finishing up two weeks in Uruguay. There's still so much to see and do!
You can keep up to date with Jim's adventures on his blog, or check out this Ecuador TV feature about Jim and Rita. Jim also gave some advice in the WSJ to people thinking about retiring to Ecuador.
Would you like to share your experience of life abroad with other readers? Answer the questions here to be featured in an interview!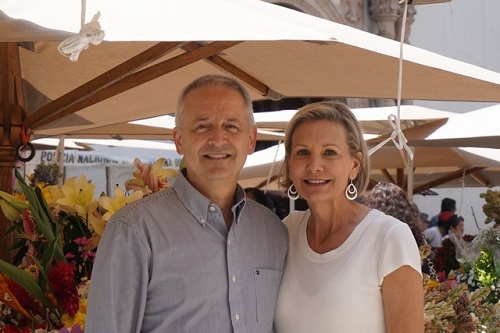 Who are you?
We are Keith & Tina Paul. Early retirees who believed there's so much more to life than work. We love to travel and now have a successful travel blog.
Where, when and why did you move abroad?
We moved to Cuenca Ecuador in January of 2015.We wanted to retire early and moving abroad to a lower cost of living allowed us to do this.
What challenges did you face during the move?
Everything went very smooth. We did most everything prior to the move. We got our Ecuadorian resident visas and shipped a container. Once we got to Ecuador, we were already residents and our container came a week later. We even brought our two small dogs. We had all the pet paperwork in order so we had no problems. I think the research and planning we did was what made the entire move go so well.
Are there many other expats in your area?
Yes, Cuenca has a population of about 600,000 and of that, there are about 6,000 expats.
What do you like about life where you are?
We love Cuenca. The city is big enough that we don't get bored, the weather is 70 degrees year round, the cost of living is low and the people are so nice.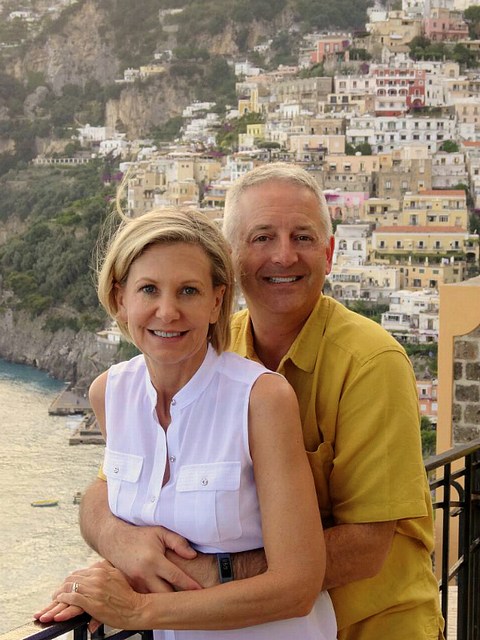 What do you dislike about your expat life?
The only thing we dislike is being away from our friends and family in the US. Many other things we thought we would miss turned out to not be false. It's amazing how easily we settled in.
What is the biggest cultural difference you have experienced between your new country and life back home?
The biggest cultural difference is the speed at which life moves here. It's so much more laid back than the US. Both of us are A type personalities but it turned out to be easy to fit in to the slower pace of life.
What do you think of the food and drink in your new country?
In general, the food here is much more bland than the US. We've been very open to trying all the dishes of Ecuador and they are all delicious.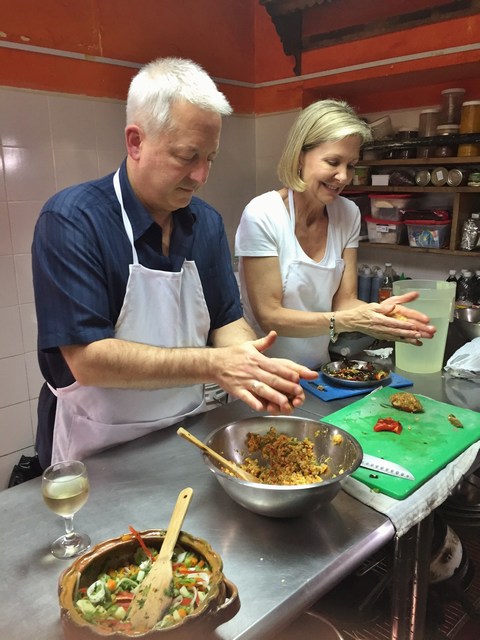 Coming from California, we were big California Cab drinkers. Unfortunately, we can't get California wines here in Ecuador. Although Ecuador is close to Chile and Argentina and their fine wines, Ecuador has high import taxes so getting good wine is impossible. We have lowered our wine standards a bit and are surviving… but when friends visit, we always ask them to bring us a California Cab.
What are your particular likes or dislikes?
Like I mentioned earlier, our only dislikes are not being around our friends and family. OK, the California Cabs are also a problem. The likes are so many. The people are just so great. Other expats and the locals. Besides having new expat friends, we also have Ecuadorian friends. We meet new people each week. That's what being an expat is all about.
What have you learned from living abroad?
We learned that people are generally the same around the world. Be open minded and you'll find the cultural differences really aren't that different.
What advice would you give to anyone following in your footsteps?
Life can be short so live life. Remember that there's more to life than work. Early retirement is within reach of many if they just make certain life choices. And lastly, get out and see the world. Don't just rely on television. Experience it firsthand.
What are your plans for the future?
The good thing about being retired is that you don't have to make plans. We are open to the future. One of our future travel adventures may turn out to be our next home country.
You can keep up to date with Keith & Tina's adventures on their website, Retire Early And Travel.
Would you like to share your experience of life abroad with other readers? Answer the questions here to be featured in an interview!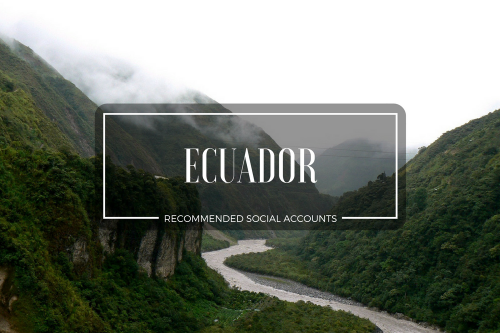 At Expat Focus, we like to be on the lookout for resources around the web that could help prospective expats adjust to their new countries. Today, we're taking a look at Ecuador and some of the social media accounts you should be following if you're thinking of moving there.Ecuador Expats
Facebook Group
As you might expect with almost fourteen thousand members, this group contains a fantastic amount of advice for both current and prospective expats. Under 'Files' you will find information that has been thoughtfully collated and organised on a wide variety of subjects relating to living and working in Ecuador. Challenges, worries and victories are all covered in this supportive and hugely welcoming group.
Expats in Quito, Ecuador
Facebook Group
For meet-ups to finding a pet hotel, visa issues to local English speaking doctors, this is the place to look. In addition to a steadily updated directory this group is open to any questions relevant to living in Quito and prides itself on the genuinely helpful nature of it's four thousand plus members. Links to other interest groups are handy for anyone looking to bond with other expats over hobbies and interests.
Loja, Ecuador for English Speakers and Expats
Facebook Group
This group is focused on Loja due to the lack of available information in English about the city; this focus makes the group invaluable for any expat considering making a life here. Limited only to English speakers the group also gains insights from Ecuadorian community and local experts are on hand to offer useful advice and pointers. What everyone has in common here is a passion for Loja and a desire to share that with those interested in enjoying an expat life in Ecuador.
Ecuador Expat Discussion
Facebook Group
Sharing information and answering questions about 'The jewel of the Andes', is the purpose of this group. Any and all discussions are welcome and every nationality is present, so you will find a range of opinions on hand at any time. More than purely retirees, the group has members of all ages, who will always provide a friendly ear to even the smallest of questions.
Canadian Expats for Ecuador
Facebook Group
Even in this relatively small group of three hundred plus members you will find a range of informative posts based on first hand experiences of Canadians in Ecuador. Everyone is welcome, whether you are considering a move, a holiday or have lived in the country for many years. Watch out for the varied events that pop up and cover everything from bread making and Yoga to festivals and get-togethers.
Ecuador Expats Two
Facebook Group
In addition to friendly and transparent information emphasis is put on 'telling it like it is' which is incredibly useful for any prospective expat. The benefits of knowing what to expect, and to sometimes merely expect the unexpected, can make expat life easier to settle into. In a group this size there is always someone around to answer your question or to point you in the right direction of an answer.
European Expats Ecuador
Facebook Group
Small but perfectly formed, this growing group caters for a European perspective on life in Ecuador. Current events and the realities of expat life are always up for discussion here and a sense of humour is an important element of the group dynamic. A strictly no politics allowed policy means that an atmosphere of calm floats through the group and the welcoming atmosphere is completely conducive to getting straightforward answers and making good connections.
We're always on the lookout for more accounts to feature – if you write about living in Ecuador on social media, leave us a link in the comments and we'll take a look!