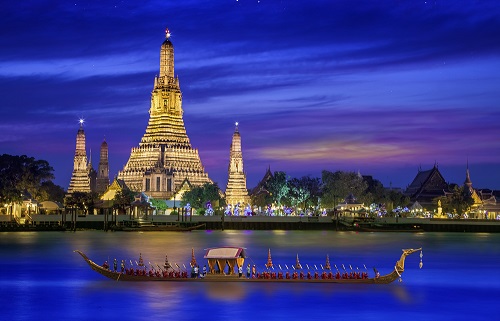 If you are an expat living in Thailand, then it's worth familiarising yourself with your options with regard to dental and ophthalmic care. If you work legally in the country and are entitled to social security benefits, or you have become a Thai citizen and are entitled to nationalised healthcare, then you can seek treatment in the public system. Alternatively, you can use the private system and either pay out of pocket or have your treatment covered by insurance.There are plenty of high-quality and affordable dental and ophthalmology clinics in Thailand, many of which have English-speaking medical professionals, so you should have no problem accessing the care you need.
Accessing dental treatment in Thailand
If you're covered by Thailand's social security, the following dental services will be covered:
• Tooth removal, fillings and cleaning (up to 900 baht)
• Prosthodontic treatment of individual teeth (up to 1,500 baht)
• Prosthodontic treatment of all teeth (up to 4,400 baht)
You'll need to go to one of the public dental clinics to get this work done.
If you are using the private sector and paying through your insurance, you'll have similar (but likely higher) caps on treatment.
When it comes to finding a private clinic, you'll have plenty of options. First, you'll need to decide whether you want to see a general dentist or a specialist. General dentists study for four years and train for two years in a hospital to get their license. They offer basic services, such as cleanings, fillings, tooth extractions, crowns, and root canals, as needed. Specialists do the same course of study, but then they spend an additional one to three years doing extra training on complex procedures. Oral surgeons, orthodontists, periodontists, and cosmetic dentists are all specialists.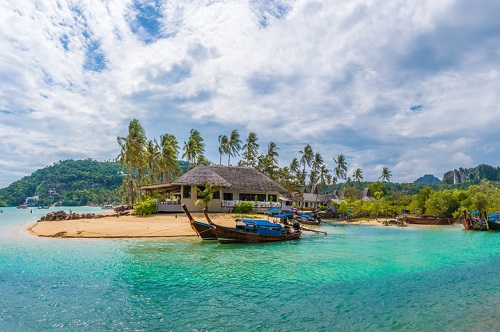 Thailand is one of the most popular medical and dental tourism locations in the world
Both types of dentist usually speak excellent English and have studied internationally, especially those in the top clinics in big cities, such as in Bangkok and Phuket. When choosing your provider, you'll have the option of going to a brand-name clinic with many chains throughout the country (which most expats go to), a private clinic, a dental school (where treatment is heavily discounted, since students are doing the work, with instructor guidance), or a dental hospital (which are very expensive, with extra room fees).
Thailand is one of the most popular medical and dental tourism locations in the world, so if you're travelling to the region in order to get care, you'll experience great customer service, along with very affordable prices by western standards.
Price of dental care in Thailand
How much you will pay for your dental treatment will depend on which type of provider you choose. The general guidelines below are most applicable to brand-name clinics, who publicise their prices. You may find more affordable options in private, family-run clinics, and prices can drop by up to 50% at dental schools.
• Crown: 10,000 baht to 20,000 baht or $315 to $635
• Root canal: 6,000 baht to 14,000 baht or $190 to $440
• Implant: 35,000 baht to 70,000 baht or $1100 to $2200
• Braces: 55,000 baht to 170,000 baht or $1750 to $5400
Cosmetic dentistry services range greatly in price, depending on the scale of the intervention, the material used, and the state of your dental health. Teeth whitening will usually cost around 6,200 baht or $200.
Accessing eye treatment in Thailand and cost
Whether you are an expat living in Thailand long-term or a medical tourist visiting for treatment, you will find that there are plenty of optical clinics in Thailand to choose from. Most expats go with brand-name chains or optical clinics within hospitals for their eye care, where practitioners usually speak excellent English, but there are also independent private clinics available. If you need an eye exam, then bear in mind that not all clinics will offer comprehensive testing or English-speaking doctors, so make sure you check what is available.
Public hospitals also offer optical care, which is covered for Thai citizens under their healthcare scheme. However, wait times can be very long for treatment or surgery, as there are only 15 ophthalmologists for every one million people in Thailand (compared to 83 per million in the United States).
In a private clinic, whether standalone or within a hospital, an eye exam will cost anywhere from 1,000 baht to 3,000 baht ($32 to $95).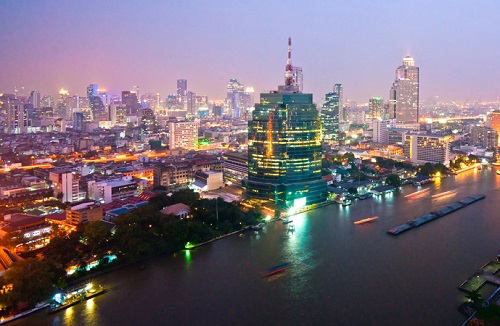 Public hospitals offer optical care, which is covered for Thai citizens under their healthcare scheme
If you need prescription eyewear after your exam, you can buy it directly from the clinic you have had the exam in. However, this might be the slightly more expensive option. Alternatively, you could take your prescription to one of the smaller shops in the area and negotiate a price. Prices for lenses usually start at around 1,500 baht or $48 and go up from there, depending on the style and brand name.
If you need contacts in Thailand, you can order them from most clinics. If you just need a refill on your old prescription, you can take an empty contact box into most clinics and have them refill it there and then. A box of three pairs of contacts will cost you from around 500 baht or $15.
Thailand is also a major hub for medical tourism for eye surgeries, including LASIK, which can cost up to 60,000 baht or $1900 per eye. Exact prices will depend on the technology used and the type of clinic you visit.
Other eye care available in clinics and hospitals in Thailand include:
• Cataract and glaucoma treatment
• Visual acuity testing
• Conjunctivitis treatment
• Eyelid cyst removal
If you are travelling to Thailand as an optical or dental tourist and are planning to return home after your treatment, make sure you schedule it in such a way that you can attend any necessary check-ups while you are still in the country.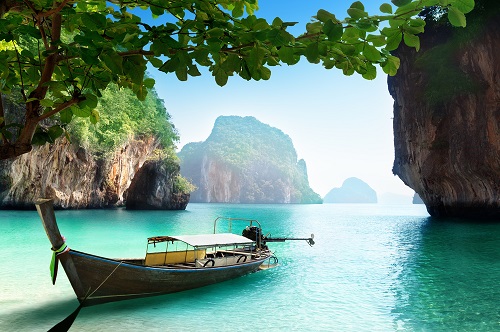 Thailand is famous for its wellness retreats, and it is not difficult to find practitioners there for most kinds of complementary and alternative medicine (CAM). Traditional Thai and Chinese medicine is well regarded in the country, and there is even a government department for the development of Thai traditional and alternative medicine (DDTTAM), as well as a government-backed Research Institute of Natural Medicine.In recent years, the government has actively promoted traditional medicine within the public healthcare scheme. Many hospitals offer CAM alongside more conventional medicine, and clinics and wellness resorts are licensed and regulated. Herbal, traditional, complementary and alternative medicines and devices are subject to regulation, and guidelines are laid down in the 2019 Herbal Product Act.
Around a third of the Thai population go to traditional and alternative practitioners, and CAM is growing in popularity. It is seen as a way to help support natural healing and as largely drug-free. If you have health insurance with a Thai company, you may well find that some forms of CAM are covered by your policy.
It is easy to find internet listings for CAM practitioners. However, you may find that you face language barriers. Only around a quarter of the population of Thailand speak any English, and in most cases their knowledge is basic. Unless you choose to attend a hospital, clinic or resort that caters mainly to expats and tourists, you may need to ask a Thai-speaking friend or colleague for help. It may be worth them accompanying you on your first visit to make sure that your chosen therapist knows exactly what you are seeking treatment for.
Types of CAM
Almost every kind of CAM is available in Thailand, from aromatherapy and astrological counselling to chiropractic, osteopathy and acupuncture. With around 6000 hospitals offering CAM, you should easily be able to find a specialist.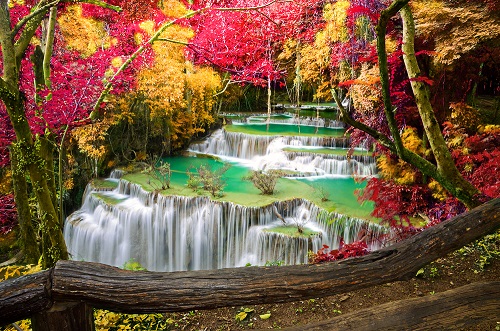 In Thailand, there are around 6000 hospitals that offer complementary and alternative medicine
Traditional Thai and Chinese medicine
Traditional Thai and Chinese medicine are the most popular and widespread. Both are holistic in their approach. They emphasise understanding the root causes of ailments, followed by re-balancing the internal system of the body to allow healing and to promote good health.
Traditional Thai medicine (TTM) is an ancient practice. It is a mixture of herbalism, bodywork and spiritual healing. Like Chinese and Ayurvedic medicine, the emphasis is on holistic healing. Traditional healers use a range of practices, from medicinal herbs to massage, bone-setting, cupping and divination and meditation practice. Thai traditional healers working in hospitals, clinics and resorts are regulated by the DDTTAM.
There are some variations in practice from region to region, particularly in villages. These healers are regarded as heirs to very ancient practice and are treated with considerable respect. TTM is regulated by the Thai Traditional Medical Professions Act (2013), and practitioners are regulated by the Thai Traditional Medical Council.
Traditional Chinese medicine (TCM) in Thailand has many similarities to TTM, and the two have existed alongside one another and have influenced one another over many centuries. The Research Institute for Traditional Medicine covers Chinese medicine, as well as Thai medicine, and was co-founded by the Chinese government. Treatments include acupuncture and acupressure, alongside medical herbalism, moxibustion (cupping) and Qigong techniques. TCM practitioners may also offer nutritional advice.
You will find TCM practitioners across Thailand, including in public and private hospitals. They are licensed by the DDTTAM and are subject to inspection and regular re-licensing.
Ayurvedic (Indian) medicine is another holistic practice. It puts an emphasis on maintaining a healthy body through diet, exercise, spiritual practice, and keeping your whole system in balance. Like Traditional Thai and Chinese medicine, treatments include herbalism, bodywork, and practices like yoga. The emphasis is often upon detoxification and rebalancing. While Ayurvedic medicine is less widespread than TTM and TCM, you will find Ayurveda doctors in most cities and in some hospitals, clinics and spa resorts.
Acupuncture, acupressure and Thai massage
Acupuncture is becoming increasingly accepted around the world as a method of managing pain and relieving nausea, and it is usually easy to find an acupuncturist wherever you live. It is well established in Thailand as a branch of traditional Chinese medicine (TCM), and many practitioners offer it alongside other Chinese medical practices. You will also find clinics and therapists specialising in acupuncture across much of Thailand and in many hospitals.
As it involves the light insertion of needles, expats may have concerns around safety and hygiene when visiting an acupuncturist. You should always choose someone who is properly licensed and trained according to Thai regulations.
Like acupuncture, acupressure involves the manipulation of certain pressure points on the body, with the aim of alleviating a number of ailments, such as pain, nausea and tension headaches. Thai massage (Nat Thai) combines acupressure with principles derived from Ayurvedic practice and yoga. Listed by UNESCO on its Cultural Heritage of Humanity list, it is practiced across Thailand and is offered at clinics and spas, by single practitioners, and in hospitals. It is regulated by the DDTTAM. If you are seeking a massage therapist or acupressurist for medical reasons, make sure you look for one that is certified by the Department of Health Support Services.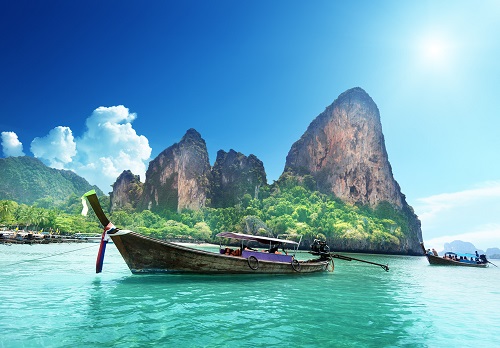 Thai massage combines acupressure with principles derived from Ayurvedic practice and yoga
Naturopathy and homeopathy
While naturopathic and homeopathic practitioners are less widespread than those of TTM and TCM, you can find them in some cities, and some clinics and spas offer treatments under this model. Naturopathy is included under natural medicine, but homeopathy, at present, is not regulated or recognised by the Thai drug association, and it can only be offered as a complementary treatment alongside regulated medical practice. Look for a practitioner who is a member of the Thai Homeopathic Association.
Osteopathy and chiropractic

In Thailand, osteopathic and chiropractic treatment often overlap with traditional massage and bodywork therapies, and you may find that practitioners use a mixture of techniques. You will find more conventional osteopaths and chiropractors in major cities.
Useful links
• 10best.com – Traditional Thai Medicine Research Institute
• Angloinfo.com – complementary therapies and wellness in Bangkok
• International Therapist Directory
• Homoeopath Association of Thailand
• International Osteopathic Association
• Thailand Chiropractic Association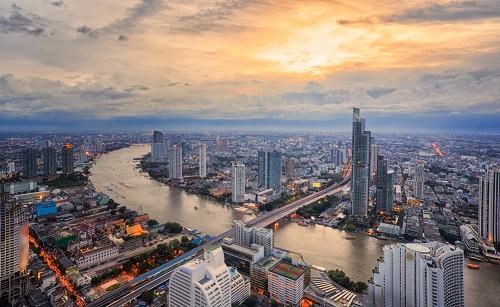 There are a large number of both national and international banks in Thailand, including some that are well known, such as Bangkok Bank, Citibank, Deutsche Bank, and HSBC. Most of the banks in Thailand have English language websites available, as well as English-speaking staff in many of their branches. The Bank of Thailand (the Central Bank) supervises all financial institutions in the country.The banking sector is predominantly ruled by the big Thai national banks, such as Bangkok Bank, Siam Commercial Bank, and Krung Thai Bank. These banks are the most popular amongst expatriates and tend to require high minimum deposits in order to open accounts.
Banking options for expats
What banking options are available for expats? Are bank accounts in Thailand restricted for non-residents? Should offshore banking be done before or after arrival?
Most expats have a bank account in their home country in addition to a local account in the country they've relocated to. Maintaining these two accounts allows for an easy transition and opens up the possibility of a stress-free repatriation should you return home. Many expats over the years have reported difficulties in opening a new account in their home country after they've been living elsewhere for a significant length of time. If you bank with a global provider, you may be able to transfer your account and/or credit history, so that everything is ready prior to your arrival.
It may also be worth looking into offshore banking. Offshore banking seems to carry a lot of unnecessary stigma, but it simply means having a bank account in a location outside of the country you are living in. Many people opt for locations that offer economic perks (such as low tax jurisdictions) and/or political stability to protect their savings. Sometimes, expats will open an offshore bank account before making their move, allowing them easy access to their money as soon as they arrive in their destination country.
In some cases, it may be a good idea to make your banking arrangements ahead of time, although this may not always be possible, due to various banking providers requiring your credit history and proof of local residence.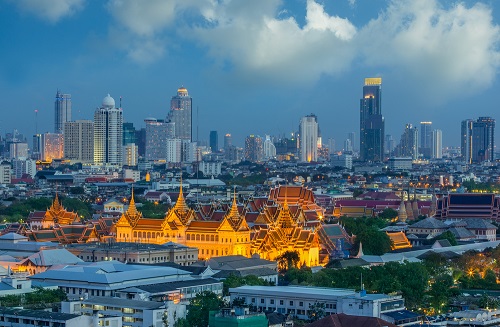 If you bank with a global provider, you may be able to transfer your account and/or credit history
How to open a bank account in Thailand
How do you open a bank account in Thailand as a non-resident or as a resident? What documents are required to open a bank account?
Banks in Thailand are loosely regulated, meaning that some may be more strict in their procedures than others. Some banking providers may publish guidelines of their own specific requirements and procedures, whereas others may be more vague. Do not be completely surprised if you are told to bring along one thing, which someone else insists is either not required or incorrect. In Thailand, you need to be relaxed about such situations, as they can be a frequent occurrence.
Generally speaking, the standard documents required by most banks include: your passport (sometimes your driver's license may also be required), your certificate of residence, and your work permit.
It is possible to open a Thai bank account as a non-resident, although this is down to the discretion of each bank, and some branches may not accept your request. Additionally, as a non-resident in Thailand, you are more restricted with regard to which types of bank account you can open. You may be able to open:
• A Non-Resident Baht Account (NRBA)
• A Non-Resident Foreign Currency Account
• A Non-Resident Baht Account for Securities (NRBS)
If you are a non-resident, the bank will likely request extra documents from you, on top of the standard ones, including:
• A letter of recommendation from the embassy of your home country in Thailand (e.g. The Swedish Embassy in Bangkok)
• Proof of address in Thailand and in your home country
You will usually need to attend a bank appointment in person if you are a non-resident, or potentially you may need to attend the bank head office. Opening an account for residents is more straightforward and can be done at the local branch of the bank of your choice.
More on banking in Thailand
Bank opening and closing times, types of bank accounts, and other useful information.
There are four types of accounts available to foreigners in Thailand:
• Savings account
• Current account
• Foreign currency deposit account
• Business bank account
The most basic form of bank account in Thailand is a savings account, not a current account. One of the main differences between a savings account and a current account is that a savings account can be opened by virtually anyone in Thailand, regardless of whether they are a resident or not. However, for current accounts, the criteria is a little stricter. Additionally, if you would like a current account, you will need to pay a higher minimum deposit.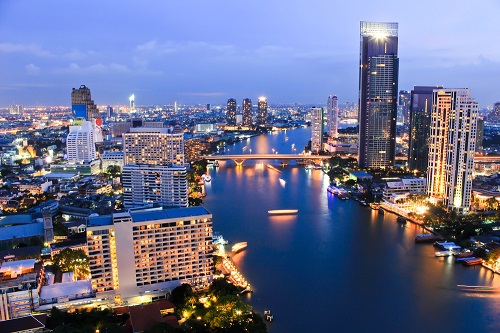 There are four types of accounts available to foreigners in Thailand
Thai banks operate in a slightly different way to what you may be familiar with from back home. The most notable difference is that a majority of policies tend to be branch specific. Banking hours tend to run from 8:30 a.m. to 3:30 p.m., Monday to Friday, except on public holidays. Some (but not all) branches open on weekends.
There are multiple companies that provide financial advice specifically for expats in Thailand, such as Valiant Wealth and Creveling & Creveling. It is worth noting that, as well as the withdrawal fees at select ATMs, there is an 'out of province fee' for using an ATM card. For example, if you open your bank account in Bangkok, but then take up residence in Chiang Mai, you will be paying an out of province fee every time you withdraw cash in Chiang Mai. Therefore, if you know that your permanent residence in Thailand is likely to be different to where you will be to start with, it is best to simply take cash funds with you. You can use this to tide you over until you get to your place of permanent residence, where you can then open a local account.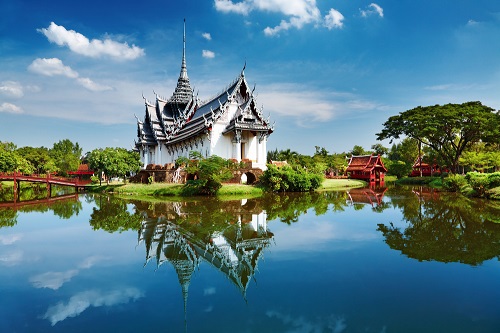 Renting property
Finding rentals in Thailand is relatively easy, especially in popular expat cities, such as Bangkok, Chiang Mai, Koh Tao and Hua Hin. The standard lease length is twelve months, though some landlords will offer a six-month lease, or perhaps something even shorter, depending on the type of rental.Condominiums are the most popular and highly recommended rental option for expats. However, service apartments, though more expensive, are also an option for those looking for a shorter lease and a fully furnished home. If you rent a service apartment, you don't have to worry about setting up utilities, whereas you would have to in the majority of rentals in Thailand.
Most rental properties in Thailand are unfurnished, save for basics, such as washing machines and dishwashers. Many landlords offer furniture for rental in a separate lease, but most expats choose fully furnished accommodations instead.
Typically, in Thailand, tenants are expected to pay a deposit that is equivalent to two months' rent, in addition to the first month's rent. Rental agreements tend to be informal, but it is in your best interests to hire an estate agent, who can schedule viewings and draw up a contract for both you and your landlord to sign. However, you will only be able to hire a real estate agent if you plan to rent for at least six months.
Guarantors are not typically used in Thailand, though some landlords may require one. Tenants are not typically expected to undergo a background check or provide references, though some landlords may ask for documentation. If they do, then you may need to present the following documents:
• A copy of your work permit (if applicable), your certificate of residence (issued by Thai Immigration), or your letter of residence from your embassy (certified and translated into Thai)
• Your passport
• Proof of income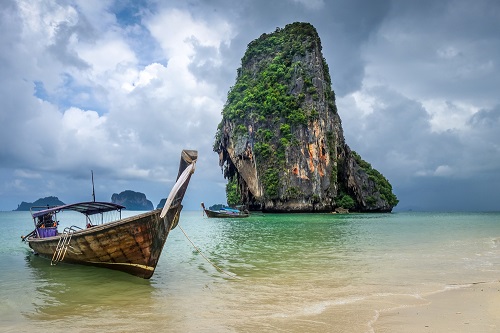 Most rental properties in Thailand are unfurnished, save for basics, such as washing machines and dishwashers.
Popular sources for expat rentals include Sense Property, a property group that specialises in finding places for foreigners, DD Property, Thailand-Property and Booking.com. These provide an extensive collection of condominiums, apartments, and houses for rent in Thailand.
Rental prices will vary depending on proximity to city centres. In Bangkok, expats can find one-bedroom rentals for around $80 to $120 per month. These apartments will always be furnished, but will have a Thai-style bathroom, meaning that the shower will not be separate from the toilet or sink.
You can also find four-room townhouses in the same price range, in what Thais call "Moo Baans," but only if you are willing to live much further from downtown Bangkok, and to buy your own furniture. For $170 to $400 per month, you can find rentals, with one or two bedrooms, that include kitchens and Western-style bathrooms. The closer the apartment is to downtown Bangkok, and the more amenities (like swimming pools and gyms) it has, the more expensive it will be.
In Chiang Mai, tenants can find a centrally located, one-bedroom apartment for around $380 per month, and one with two bedrooms for about $760 per month. These apartments typically have a full Western-style kitchen and bathroom. The less expensive apartments will typically have a Thai-style shower and fewer amenities. Almost all apartments in Chiang Mai are fully furnished.
When considering renting property in Thailand, you should pay close attention to the price of electricity, and ideally find a place that charges five baht per unit or less, instead of eight baht per unit, which is the rate found in some service apartments. You should research the rates in the area you wish to move to, or hire a lawyer to ensure your landlord isn't overcharging you.
Also, it is worth keeping an eye out for construction, as this can go on seven days a week, often until late at night. Similarly, local bars and restaurants can be quite noisy until late at night, so be aware of any that are in close proximity to your potential property.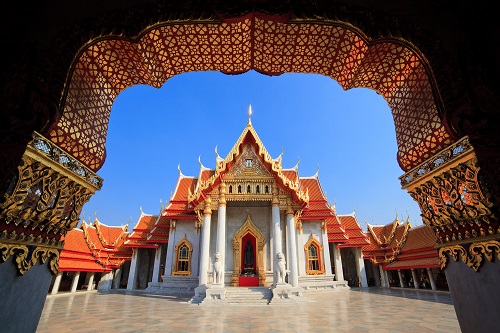 Rental prices vary in Thailand, depending on how close the property is to a city centre.
Buying property
By law, foreigners cannot own land in Thailand. There are, however, a few ways that you can get partial ownership of property.
The easiest way for a foreign buyer to own property, and to have their name registered on the title deed, is to buy a condo. There are additional laws requiring the majority of the property to be owned by Thai nationals, meaning a maximum of 49% can be owned by a foreigner.
You could also buy land on a leasehold basis. You will need to have a lawyer to discuss lease lengths, and a translator if you don't speak Thai. Leases of more than three years can be registered at the Land Office. The maximum lease is 30 years, but this can be renewed twice, making a total 90-year lease. Though this option doesn't include ownership, it does give the leaseholder exclusive rights to the property. You could build and own a house on the land, so long as the lease permits. Leases are still valid if the land is sold, or even upon the death of the lessor.
Another option is to set up a Thai company to purchase property. In order for a company to be classified as a "Thai Entity," Thai nationals must own 51% or more of the shares. This type of ownership is most common among investors buying large properties, and is not typically done for residential purposes.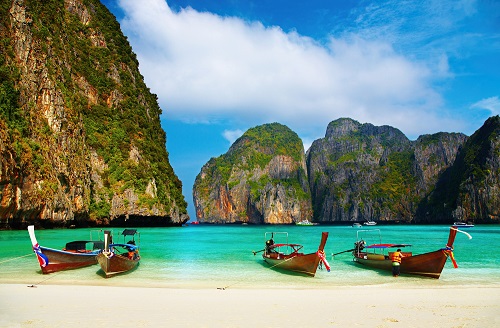 Thailand draws a number of visitors every year, with its impressive food, rich culture and beautiful nature. Depending on your nationality, you may need a visa to travel there. This article will walk you through the types of visa available, as well as the processes for applying for a work permit or residency.
Visas
Tourists from many countries can enter Thailand without applying for a visa ahead of time, and can stay for 15 or 30 days, depending on their nationality.
For example, passport holders from China, India, Mexico, and Taiwan can stay in Thailand for 15 days after receiving a visa upon arrival. Visitors from Australia, Canada, most European countries, New Zealand, and the US can stay for up to 30 days without any visa at all. And still other countries, including Argentina, Colombia, Israel, and the Philippines, can stay for up to 90 days with no visa. A full list of visa exceptions can be found here.
Visitors from exempt countries, who will be engaging only in tourism, just need a valid passport, proof of onward travel and sufficient funds (10,000 THB, or $320, per person) to enter Thailand. Depending on whether they enter by land or air, they may be charged a visa fee of 2,000 THB upon entry, payable only in cash.
Other visitors will need to apply for one of the following visas from the Thai embassy or consulate office in their home country.
Further visa information is available on the Thai Department of Consular Affairs website, though no official English translation is available.
Tourist visa (TR)
This visa applies to visitors engaging only in tourism. It allows for a stay of up to 60 days, which can be extended by 30 days at a Thai immigration office. You'll need your passport, a visa application form, a recent passport photo, proof of your travel plans (e.g. your air ticket) and of financial means (20,000 THB per person and 40,000 THB per family). These visas are valid for up to six months after they have been issued. The visa application fee is $30.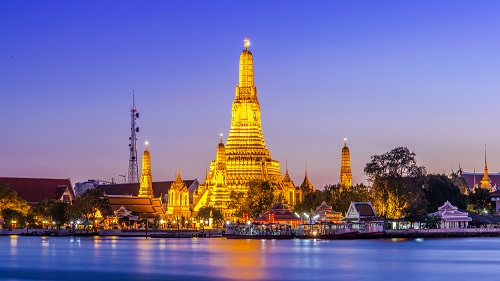 A tourist visa for Thailand allows for a stay of up to 60 days, which can be extended by 30 days at a Thai immigration office.
Education visa (ED)
Visitors with this visa are allowed to study, including at a university, on a Thai language course, and as a Buddhist monk. It also allows for specific training and seminars, including Muay Thai boxing. It grants up to 90 days in Thailand, and can be extended.
To apply, which costs $80, you'll need:
• Your passport
• A visa application form
• A recent passport photo
• A recommendation letter
• A letter of acceptance from the institution or university
• A copy of your academic record
• Additional documents, as required
Business visa (B)
If you plan to work in Thailand, you'll first need your prospective employer to apply for work approval for you in their respective province.Once they have that, you'll need the following documents to get your business visa:
• Your passport
• A visa application form
• A recent passport photo
• Proof of financial means (at least 20,000 TBH per person)
• A letter of approval from the Ministry of Labour
These visas are valid for 90 days, and can be extended. They require you to apply for a work permit at the Office of Foreign Workers Administration and register to pay taxes upon arrival.
Volunteer visa (O)
This visa is issued to people who want to volunteer in Thailand. It gives you 90 days in the country, with the option to extend this once. To apply, you will need your passport, a visa application form, a recent passport photo, a recommendation letter, and information about the foundation or organisation you'll be working with.
Retirement visa
To get a retirement visa, you will first need a non-immigrant visa, such as one of the above. Then, once you are in Thailand, you can apply for this visa at the Immigration Police. It will allow you to stay in Thailand for one year. You must report to Immigration every 90 days to confirm your address and that you are not working.
To get a retirement visa, you must be 50 years of age or older. You will need:
• Your passport
• Three passport photos
• Your non-immigrant visa
• A departure card
• Proof of financial means – i.e. a bank account with at least 800,000 THB ($25,661) and a monthly income of 65,000 THB ($2,085) – as well as your Thai bank information
Dependent visa
If you hold a B or O visa and work permit, or if you have a retirement visa, and your dependents are under 50, they can apply for this visa to join you in Thailand for up to 90 days, which can be extended for one year at a time.
They'll need:
• Their passport
• A completed application form
• A passport photo
• An original marriage or birth certificate and a copy
• A copy of your Thai work permit and visas
• A copy of your passport
They will also need to pay a fee of $80 for a single-entry visa or $200 for a multiple-entry visa.
Work visa
Working in Thailand is possible only on a business, volunteer, or dependent visa. You can apply for a work permit under your visa, which will be extended to match the length of your employment contract.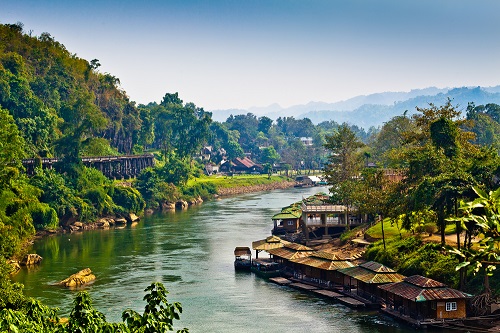 Working in Thailand is possible only on a business, volunteer, or dependent visa.
Work permits
Work permits are issued by the Ministry of Labour to Thai employers. They are valid for one year, with an option to extend.
Some of the most common work permits are given to English teachers or digital freelancers, who find their clients under the umbrella of a Thai company, which takes care of their visa requirements for an agreed cut of the work.
Residency
Thai permanent residency is available to 100 people per country, per year. To apply, you must hold a non-immigrant visa and work permit for three years. If approved, you'll get a residence blue book, which you can then use to apply for a red book, or a national ID card, at your local police station, where you will need to re-register on an annual basis. After holding permanent residency for 10 consecutive years, you can apply to be a naturalised Thai citizen.
There are a number of general requirements applicable. For example, you must be able to pass a Thai language test and an interview at the Immigration office. You must also provide all the documents you needed for your original visa, as well as additional fees and passport photos.
There are a number of categories of permanent residency, including the below.
Investment
To qualify for this form of permanent residency, you must have at least 3-10 million TBH invested in Thailand.
Work
This residency is valid for those who have long-term work or their own business in Thailand.
Humanity reasons
For this residency, you must be married to a Thai citizen, or be the guardian of a Thai child under 20.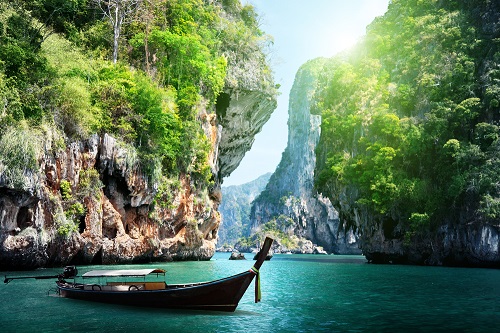 With its fascinating culture and attractive climate, Thailand is an appealing destination for expats seeking employment. However, finding a work permit involves a high level of bureaucratic complexity. Also, there are some jobs that overseas nationals are not allowed to do – much of this, though not all, relates to traditional Thai crafts. The Thai government, like that of many other nations, is seeking to attract highly skilled, highly qualified employees. Read on to learn more about your employment options.
What are the legal requirements for foreign employees?
You will first need to apply for a non-immigrant visa. Then, provided you are successful, you can apply for a work permit. Your employer will need to undertake some of this process.
If your employer wants to apply for a work permit for you, they will need to be properly registered with the Thai authorities, and they will need 2 million baht (US$6600) in capital (unless you are married to a Thai national, in which case this figure is halved). If they are not registered, they will need 3 million baht (US$9900).
In order to prioritise Thai workers, Thailand operates on a quota system. Therefore, your employer will need to cap its overseas personnel at 10 work permits, and they must have at least four Thai employees to every foreign worker. You are also only permitted to have one job, e.g. you cannot work multiple part-time jobs.
There are a number of types of working visas, as follows:
• Non-immigrant Visa B: this is the most common general work permit
• Non-immigrant Visa IB: for business investment
• Non-immigrant Visa B-A: for business investment or partnership with a Thai company
• Non-immigrant Visa M: mainly for journalists
In order to apply, you/your employer must submit:
• a Company Registration Department Certificate
• a list of the company's shareholders, certified by the Commercial Registration Department
• a Factory License (if applicable), certified by the Factory Department of the Ministry of Industry
• VAT certificate Phor Phor 20
• VAT filings Phor Phor 30
• Withholding Tax form Phor Ngor Dor 1
• Social Security payment filings
• an employment contract stating your position, job requirements, salary, and contract duration
These documents all need to bear the company's seal, and in addition they must be signed by the managing board/director of the company.
You will also need to submit:
• a passport with signed copies of every page
• a copy of your non-immigrant visa departure card (TM.6)
• a copy of your qualifications
• any certificates or licenses
• your CV/resume
• 3 x 5 x 6 cm photos, taken in the last six months
• marriage certificate, if applicable
• medical certificate issued in the last 30 days
You will need to pay fees, including a 100 baht (US$3) application fee and between 750 baht (US$25) and 3000 baht (US$98) for the actual permit.
You will be able to extend your visa, but if your employment terminates, then your residency in Thailand will officially be at an end and you will be obliged to leave the country.
You can apply separately for a work visa if you are self-employed, by applying to the Work Permit Division at the Thai Labor Department.
" not found]
If you are looking to be self-employed in Thailand, you can apply for a work visa at the Thai Labor Department.
Are any skills in particular demand?
If you are a specialist in STEM subjects or have extensive business experience, you should find some good opportunities in the Thai job market.
As mentioned above, employment is restricted in some areas. For example, you will not be able to work as a doctor or a lawyer if you have foreign qualifications.
If you are working for a multinational company, you will not need more than basic Thai, but if you are working for a Thai business, you will need to be bilingual.
What are typical working hours and annual holiday entitlement?
Thailand works a 40-hour week, spread across five days. Therefore, typically you will be working eight hours per day. Opening hours for government offices run from 8/8.30 a.m. to 4.30 p.m. Businesses tend to close a little later, around 5/5.30 p.m. Retail companies stay open until much later; for example, they may not close until around 8 p.m.
Under the Labor Protection Act (LPA), if you have worked continuously for a year, you will be entitled to annual leave of not less than six working days. There are also 19 public holidays.
If you become pregnant, you will be entitled to 90 days of maternity leave, including any holidays in that period, at full pay: 45 days from your employer and 45 days from the Social Welfare Fund.
Can my spouse work?
The non-immigrant "O" visa for dependents does not allow your spouse to legally work in Thailand. Your spouse will need to obtain the appropriate non-immigrant "B" visa and work permit through their own employer. Note that there are restrictions, as above, on the number of jobs you can take up.
Are speculative applications to companies common?
Speculative applications to companies are common and you may wish to secure an employment offer before you relocate.
What is the best method of finding a job?
There are a number of recruitment agencies covering Thailand, and you may also wish to explore some of the online job boards.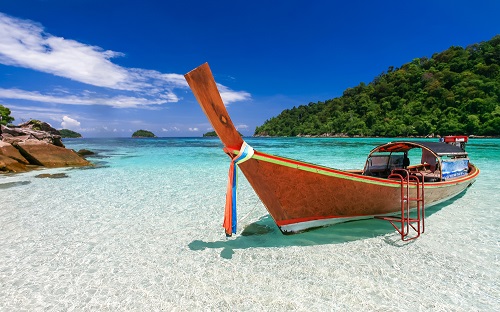 There are a number of recruitment agencies covering Thailand.
What is the recommended format for CVs/resumes and covering letters?
A standard CV/resume is acceptable. Whether you should choose to have your information translated or not depends on whether you are applying to a company that primarily speaks Thai.
Which questions are illegal / can be asked in an interview?
The Thai Constitution restricts discrimination based on nationality, age, gender, language, physical or social status, religion, education and political affiliation. The Labour Protection Act (LPA) further prohibits discrimination in employment based on gender.
Qualifications and training
You may not need to have your qualifications translated, but you may need to have them apostilled, due to the Thai government's emphasis on hiring skilled workers. Also, be aware that Thai immigration may require translations.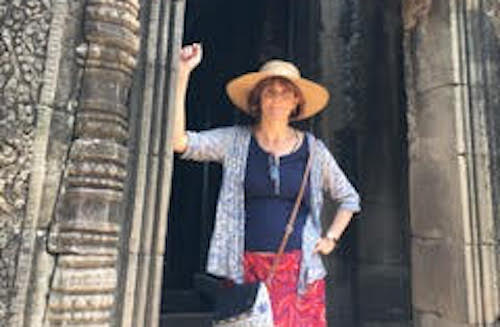 Who are you?
Robin Ann Martin.
Where, when and why did you move abroad?
I moved abroad in 2006 to the Sultanate of Oman.I was tired of the nationalism in America, along with anti-Arab sentiments that were common then, and wanted a broader perspective on life and education, through my own direct experience. Plus, it's easy to find work outside of the US, when you have a good American education. I've lived in five different countries since 2006: The Sultanate of Oman, Turkey (my favorite!), England, Malaysia, and now Thailand.
What challenges did you face during the move?
The first move was pretty easy, once I found a job. The hardest part was just setting up the receiving end of the shipment of my things from the States to Oman. Customs can be a little tricky and very different in each country, as can be the shipping businesses that you work with to transport your things. Taking things to make you comfortable can help you adjust, but sometimes it's not worth the hassle of the shipping process. Less can be better.
How did you find somewhere to live?
I found a job first, just by applying to work in a country that I'd never heard much about, and so became very curious to learn more once I got the job interview! Applying to work for little universities in small countries if you have more than a BA from any good western university is a great ticket for beginning the life of an expat.
Are there many other expats in your area?
Where I live now in Bangkok, yes, of course, there are probably thousands of expats who live here.
Where I lived first in Oman was a rural area, in the beautiful yet remote southern part, where there are many local tribes and the great "Empty Quarter" meets the seasonal monsoon, and produces the most wonderful light sprinklings of green to make the land lush in a very small micro-climate. Yet even there in the Shining City of Salalah in Dhofar, there were a handful of expats who made my life transition much easier.
Finding friendly and caring expats is one of the first steps to making any cultural transition much easier. Locals are so lovely, but they often don't understand the stresses that are involved in settling into a completely new culture and place, where even English can be a rarity, so that even going to the bank or supermarket can become a little adventure.
What is your relationship like with the locals?
It varies. When I lived in Turkey, it was VERY easy to make good friends with many locals, and wonderfully so. Of course, I lived in an English-speaking university community and got involved in the local tango community too. So all that helps.
Here in Thailand, I work in a Thai school, and everyone is so busy, one mostly just makes friends in a collegial way. Though, outside of work, most Thais are lovely and friendly, when they are confident enough to talk to you! I live on the outskirts of Bangkok, and am slowly starting to make a nice circle of friends outside of work too.
What do you like about life where you are?
The school where I work is a caring and beautiful school, with many unique (and some quirky) approaches to holistic education. I enjoy slowly learning about Buddhism and Thai kindness too.
What do you dislike about your expat life?
Bangkok is the worst plastic-obsessed and consumeristic city that I've ever lived in. And NOISY! Finding quiet cafes and coffee shops and pleasant parks to go on weekends can sometimes be challenging. Though, not impossible.
What is the biggest cultural difference you have experienced between your new country and life back home?
The Thai approach to time and authority feels very different from any other culture that I've ever lived in. Time is flexible and deadlines do not seem important. Meetings can happen at the drop of a hat, and there's not much respect for the individual's prior schedule.
Authority-wise, the Buddha is worshipped by many, and the monks have more than a little respect in the small community where I live.
Beyond that, it also feels less like a democracy than even the Middle Eastern countries where I lived, and people are a bit cynical about the corruption here. Plus, I've never lived in any place where talking about the royal family with foreigners is simply forbidden. Together, this all creates a certain kind of relationship to authority that locals have, which feels strange at times. Takes some getting used to.
Other things that are different are: How emotions are expressed or suppressed, with "happy" being the main emotion that is most acceptable. Also, people don't always tell the truth in situations where it would be easy to do so. So that sometimes has led to a few uncomfortable moments, as getting emotionally upset or verbally assertive when you are irritated by little half-truths is also frowned upon. "Mai pen rai" means "never mind!"
What do you think of the food and drink in your new country? What are your particular likes or dislikes?
The number of exotic fresh fruits and vegetables that I've never heard of, but that are delicious is amazing. I am not too fond of durian, but I love rambutans, mangosteens, dragon fruit, rose apples, pomelo, tamarind, and the super flavorful little bananas too. That just begins to name what's available here, that most westerners have never known until they live in SE Asia. As for the number of unique vegetables, I'm still learning what they are called!
What advice would you give to anyone following in your footsteps?
Take your time to learn about each country when you decide to go there. Read about it in the news, watch Youtube videos, read books that have been translated into English, AND then get to know locals. Don't be in a hurry. Expect the unexpected (especially with Immigration in Thailand!). If possible, find an employer who HELPS to handle all the visa and work permit processes. Ask lots of questions.
Be patient with yourself, your new home, your new colleagues, your new students once you arrive! When you enter a new culture, you are breathing into an entirely new life. It takes time to adjust. Learning the basics of the local language is helpful, but give yourself time to be in a "confused state of mind" too. There are days, weeks, or months — when your pronunciation will just never be adequate. Get used to it. Get used to NOT KNOWING, and just enjoying the ride, and learning to observe non-verbal communication as much as possible. It's amazing how much you can communicate with taxi drivers just by being relaxed and friendly, but don't expect them to know much English.
Adventure is not always what you expect it to be. Go with the flow, and then call a friend back home and rant occasionally when everything feels too strange and you're not sure which direction is up!
What are your plans for the future?
I take things one step at a time. Not ready to say about my future plans just yet.
You can keep up to date with Robin's adventures on her blog, A Wandering Life Journal.
Would you like to share your experience of life abroad with other readers? Answer the questions here to be featured in an interview!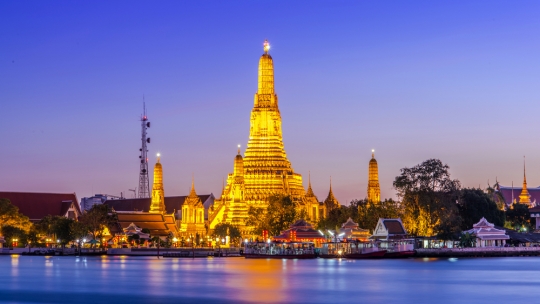 Bangkok, Thailand, is a vibrant capital city known around the world for many things, from its exciting nightlife scene and stunning palaces, temples and pagodas, to spicy food, charming streets and friendly faces. However, over the past few years, Bangkok has added something new to what makes it so unique, and that's the increasing popularity of crime fiction novels written by expats who know the city well. Foreigners – or farangs – have been living in Bangkok for decades, and it's no surprise that they have brought their experiences and imagination to bookstores. Reading one of these mystery books will not only keep you turning page after page but will also make you feel as though you're right in the center of neon-lit Bangkok.With so many crime fiction novels to choose from, it's hard to know what to pick. These recommended reads should point you in the right direction.
Jumpers by Christopher G. Moore
Jumpers is the latest book in Moore's famed series that stars private eye Vincent Calvino, a half-Jewish, half-Italian lawyer from New York who gave up his job to become a detective in Bangkok. In this latest instalment, Calvino is called to investigate the death of a Canadian painter. However, even though the death seems to be a suicide, it soon becomes clear that there's more going on than meets the eye.
The first book in this series, Spirit House, is still widely talked about today, as it was one of the first books ever written by an expat that explored noir in the majestic city of Bangkok. You can start with Jumpers, or you can start from the beginning of the Calvino series.
Bangkok 8 by John Burdett
English writer John Burdett is one of the most popular expat writers of his kind, and it all started with his first book, Bangkok 8. This novel captivates readers even before the first page, with a neon-pink and yellow cover that could match perfectly with the signs on Soi Cowboy.
The book follows a murder that takes place under a Bangkok bridge, witnessed by two off-duty cops. When one cop gets murdered shortly afterwards, his partner – a complex character named Sonchai Jitpleecheep – wants revenge, and so takes the reader on a journey through the drugs, prostitution, and corruption of the city to get it.
Bangkok 8 will no doubt get you hooked on the rest of the Jitpleecheep series, each one a thrilling new crime case that takes place in the heart of Bangkok.
The Half-Child by Angela Savage
The first book in Angela Savage's Jayne Keeney detective series, Behind the Night Bazaar, takes place in the hipster city of Chiang Mai, However, its sequel, The Half-Child, takes the reader to Bangkok and across other areas in Thailand.
Like Savage herself, Jayne is an Australian woman living in Bangkok. When Jayne is hired to investigate the suicide of an Australian woman that took place on the Thai coast, something quickly tells her that Maryanne Delbeck didn't take her own life. In the process of solving the case, Jayne must negotiate strippers, expats and corrupt officials who are getting in the way. If you can't get enough of the Jayne Keeney series, then make sure to read the third book, The Dying Beach, which takes place in Krabi.
The Laundry Man by Jake Needham
American expat Jake Needham's Jack Shepherd detective series is one of the most well-known in the Asia-crime niche. Each one of his books (and there are many) are set in different parts of the continent, but The Laundry Man starts the series off in the chaotic city of Bangkok.
A major international lawyer from the U.S. who leaves his job to move to the city, the background of main character Jack Shepherd is similar to that of Vincent Calvino in Jumpers. Shepherd gets sucked into tracking down millions of dollars that were lost when a secret Asian bank collapses, and soon realises that the man coercing him is a man Shepherd believed to be dead. Now, Shepherd has to navigate a city that's never felt so foreign, as he tries to survive the corruption, deceit, and extortion all around. If you like this book, make sure to also check out Needham's classic The Big Mango.
Private Dancer by Stephen Leather
British expat Stephen Leather has written many, many books, and is one of the top-selling authors on Amazon Kindle. It's no wonder, then, that his thriller Private Dancer is one of the best Bangkok crime books out there. Many of Leather's books are part of a series, but Private Dancer is a stand-alone quick read for anyone who wants to really envision the nitty-gritty atmosphere of Bangkok.
This book takes the reader into the life of travel writer Pete, who meets a woman called Joy in a go-go bar in Bangkok. He believes Joy is the love of his life, but comes to realize she has a dark side. This is a story that could take many possible turns, but you'll have to read it to find out what happens.
The Queen of Patpong by Timothy Hallinan
The Queen of Patpong is the fourth book in Timothy Hallinan's Poke Rafferty series. Much like his creator, Poke Rafferty is a travel writer living in Bangkok. He, his partner Rose and their daughter are living a peaceful life. However, a terrible reminder from Rose's past comes back to shatter everything for which she and Poke have worked so hard. Poke feels as though he has already experienced Bangkok at its absolute worst, but that was nothing compared to what's coming.
There are eight books in total in the Poke Rafferty Series, so it's best to start at the beginning with A Nail Through the Heart and end with the most recent book, Fools' River.
There are thousands of fiction books that have been written about Bangkok and Siam. However, these days, it's crime fiction written by expat writers that's taking over the world, one series at a time.
What are your favourite crime fiction novels? Let us know in the comments!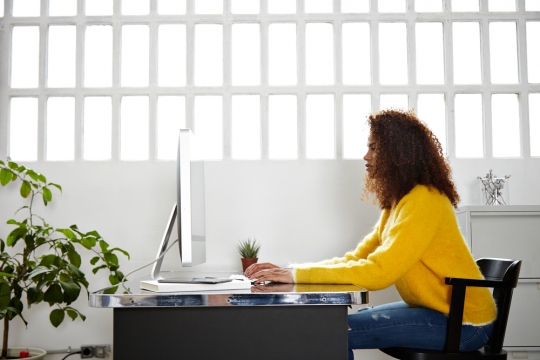 Thailand is celebrated as an ancient culture, replete with thousand-year-old temples and a spirituality which mingles with a bustling city life and a booming economy.
However, the 'Land of Smiles' has its eyes firmly set on the future thanks to its continued investment in technology industries. The country is looking to become an incubator nation for the next generation of innovation.Thailand is trying to attract experts, executives and digital whizz kids from around the world to invest in a number of key areas. Smart cars, clever crops and intelligent electronics are all under the spotlight as the government looks to become a major player in the Research and Development (R&D) game. R&D is at the heart of the government development initiative known as Thailand 4.0.
The Prime Minister's development unit has launched the scheme to attract both investment and expertise from overseas to inject momentum into the plan. Thailand 4.0 is intended to develop ten industries, with a view to building the technology of tomorrow, securing Thailand a place on the world tech stage.
Expats are being used to kick-start the plan, developing industries that Thai nationals can then graduate into. Similar schemes have worked well in the Middle East, with the Emirates and Saudi Arabia now focusing on growing the number of their citizens working in their now booming economies.
Thailand 4.0 is there to solve a specific problem in the Thai economy. Ministers are afraid of the country getting caught in what they call the 'middle income trap'. Thailand has industrialised and become relatively stable, but without continued growth, the economy will stagnate. Hence the investment in futuristic technology.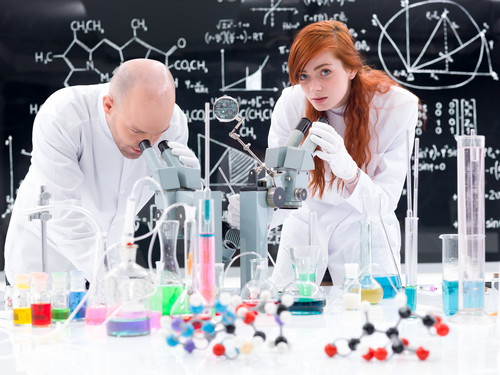 Various industries make up the focus of the new visa category
The ten industries chosen for a growth spurt are: next-gen automotive, food tech, agriculture and biotech, medical and wellness tourism for the affluent, aviation and logistics, robotics, medical tech, digital, bio fuels and chemicals, and next generation electronics.
In order to attract the expertise that can boost these sectors, Thailand is releasing a new class of visa known as the SMART visa. Secretary-general of the board of investment Duangjai Asawachintachit said, "SMART visas will be an important factor in pushing the country toward Thailand 4.0".
The industries identified are known as 'S curve' amid the jargon-filled initiative. Five of the industries – automotive, electronics, tourism, agriculture and food – are intended to provide the initial boost. This first element builds on existing infrastructure and sets the stage for the next five industries to achieve the plan's longer-term goals.
Spanning both stages is the broad 'digital' category. This catch-all class is designed to build up cloud computing, cyber security, e-commerce, creative media and smart-city technology. These innovations will then be used to support the nine other categories and help them grow bigger and faster.
Whilst Thailand 4.0 is designed to put the economy on steroids and jump-start a tech revolution, the scheme still relies heavily on outside influence. A survey by the centre for economic and business forecasting showed that 55 percent of Thai businesses asked had little knowledge of the scheme, and only one percent said they understood it comprehensively.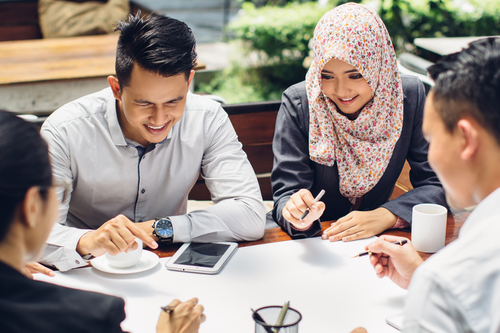 Tech teams will find Thailand to be a welcoming hub for their businesses
The scheme is definitely outward-looking, with the SMART Visas subdivided into four categories. Labelled T (talent), I (investor), E (executive), and S (start-up), Thailand is gearing itself to welcome the skills and cash to start this tech revolution.
Existing businesses in the country will find the T and E visas help steer them towards the new national goals, bringing in skills and experience from advanced economies around the world.
It is the I and S visas that are likely to cause the biggest stir in the Thai business world. The door has been opened to an influx of bright, driven people from all over the world to come in and start challenging existing business. There is bound to be a certain amount of attrition in the coming years as Thai industry struggles to keep pace with light-footed start-ups introducing game changing ideas to which bigger businesses will have to adapt.
Of course, this is part of the idea, cutting away the stagnant deadwood of the economy and encouraging new growth instead. Established businesses will have access to existing visa programmes as well as SMART T, E and I should they decide to stay in the race.
The attraction of the SMART visas is that they are easier to apply for and less hassle to maintain than older visas. Once an applicant's qualifications have been endorsed by the visa office, they can pretty much start work. Unlike other visas, no additional work permit is required. The process has been streamlined to take around 60 days.
SMART visas also enjoy more generous terms than older visas, allowing holders to report to the government annually rather than the current 90 days. The visas are also multiple-entry, allowing expats to come and go from the country for business or pleasure travel. Probably the biggest boost is the family of a SMART visa holder as it allows spouses and dependents under 19 to stay in Thailand and spouses to work without the need for special permits.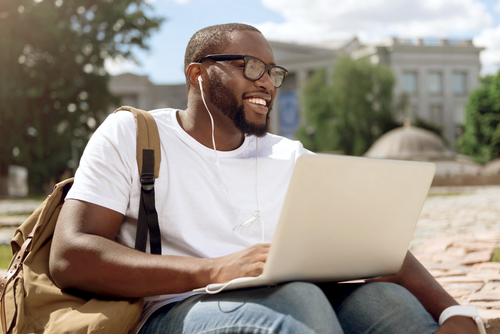 Although it's aimed at start-ups, the visa isn't appropriate for digital nomads
Businesses need to think carefully about which visas are right for their expat employees as some come with specific requirements for money to be invested, or with maximum time limits. Good news for expats is that the T visas stipulate minimum earnings in order to be eligible; however, not every business will be able to cover GBP £4,500 a month.
One thing to note is that the scheme is not a digital nomad visa. Although those on the SMART visa are allowed to come and go from Thailand, the scheme ties employees to a business. Freelancers and creative techno-nomads are unlikely to find the visas support a globe-trotting lifestyle.
Thailand 4.0 and the SMART visas are the opening lines in the next chapter of the country's story. It remains to be seen if this will be a fairytale romance between expert expats and Thai tech, or a far-fetched fantasy.
Have you lived in Thailand? Share your experiences in the comments below, or answer the questions here to be featured in an interview!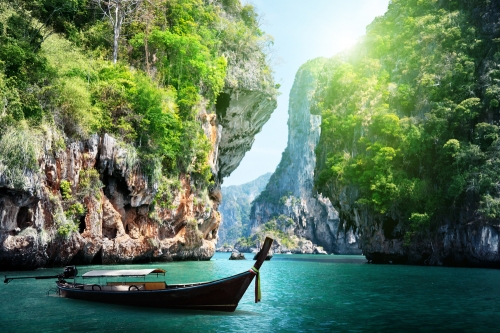 The Kingdom of Thailand has implemented a set of visa and work permit controls for visitors and those who wish to settle there.If you want to enjoy your stay in Thailand, getting your paperwork in order is essential.
Check Your Passport
Your passport's expiry date must be at least six months after the date you are arriving in Thailand. All the pages must be present, and the passport must be undamaged. If any of these conditions are not met, you may be refused entry into the country.
If you are arriving from a country with high risk of yellow fever, or have spent more than 12 hours in one of those country's airports on the way to Thailand, you should carry a certificate confirming that you have had the yellow fever vaccination. This is to prevent visitors bringing yellow fever into Thailand.
Do You Need A Visa?
The ministry of foreign affairs of the kingdom of Thailand have produced an easy to read table in English which identifies which nationalities allow visits to Thailand without a visa. It also clearly shows those nationalities who do need to obtain a visa, but can do so on arrival in Thailand.
Please refer to the table carefully, as there are different restrictions on the number of days you may stay in Thailand, depending on your nationality.
Once you are in Thailand, it is possible to extend your stay for the same amount of time as the original number of days permitted. However, you can only do this once.
If you are travelling to Thailand by land, you can only cross into the country twice in a calendar year. If you need to go more often, you should apply for a visa before you travel.
When To Get A Visa
If your country isn't listed as exempt on the ministry of foreign affairs' table, then you will need a visa.
Even if your country is on the table, you can only stay for the number of days listed on the table, or receive one short extension if you decide to prolong your trip. If you enter the country intending to stay longer than the listed number of days, you must obtain a visa before travelling.
As mentioned earlier, you will also need to obtain a visa if you are going to cross into Thailand by land more than twice per calendar year.
The only legal sources of Thai visas are:
– A Thai embassy or consulate
– An immigration officer at a point of entry in Thailand
– An immigration office in Thailand
Be wary of anyone else saying they can arrange a visa for you, even if their business appears genuine. They are likely to charge you a fee for their time or, very worryingly, will be providing false documents which mean you will be in Thailand illegally.
If you are arranging your visa on your arrival in Thailand, the immigration officer may ask you if you have enough funds to support yourself during your stay. Have the proof, such as a recent bank statement, with you.
Work Permits
It is illegal to work in Thailand unless you have received both a work permit and a non-immigration category B visa. This applies regardless of whether you are employed to do well-paid, highly-skilled work in a large firm, or bar work in a tourist area. This applies to full time, part time and even voluntary work, and can include trips to Thailand for conferences and business meetings.
If you are caught working without a work permit, you will be detained and deported, for which you will have to pay substantial costs.
It is a time-consuming process to obtain a work permit, and applications only succeed in a limited number of cases where all conditions are met.
Firstly, you must obtain a non-immigration category B visa, allowing you to reside in Thailand before you arrive in the country. As part of the process, you must prove that you have the resources to support yourself and any accompanying family member. These visas are issued for twelve months only, so you will have to reapply each year.
Secondly, you must obtain a firm offer of employment in an occupation which is acceptable to the office of foreign workers administration. A number of occupations are specifically reserved for Thai citizens only.
You should then make an application for a work permit to the office of foreign workers administration that is closest to your accommodation. You will need to provide the following evidence:
– Your original passport
– Your letter offering employment for an approved occupation in Thailand
– Two passport sized photos
– A medical certificate
– Certificates to confirm your educational and professional qualifications
– Your residential address in Thailand
In addition, your prospective employer must supply the following evidence:
– A letter offering you employment, including job title and salary
– An office map
– The company's certificate, objectives and financial statement
– The company's VAT registration and tax statement
– A list of company shareholders
– Photocopy of the director's passport and other official documents
Once the application and all supporting documents have been submitted, a decision will be processed within seven working days.
When you receive your work permit, check that all the details are correct. It should include your personal details, your occupation and your employer's details.
You must keep your work permit with you during working hours, so it can be produced on request. You may only work for the employer named in the work permit, and only within the specified occupation.
Entrepreneurs
Instead of applying for the category B non-immigration visa, entrepreneurs should obtain a BA category visa if they are investing in an existing business. Those starting a completely new business must apply for the IB category visa.
You'll have to gather a lot of evidence, setting out how much you will be investing as well as how many local people will benefit from new jobs you create. To establish your presence as a benefit, you will have to prove that your business will not damage existing local firms.
Once you have obtained your visas, you will then have to formally apply for a work permit.
Bringing Your Family To Thailand
Regardless of whether you are applying for a B category, BA category or IB category visa, you can apply for your family members to come to the country at the same time. This includes your parents, your spouse and any children who have yet to reach their 20th birthday.
Don't Overstay Your Welcome!
The ministry of foreign affairs has invested in English language websites, meaning the rules about visas are clear.
If you love being in Thailand, make sure you are there legally, and keep an eye on expiry dates for permission to stay. If you decide to extend your stay, you must obtain permission before your visa-free time expires or your current visa expires.
If you don't, you are staying in the country illegally. When caught, you will receive serious fines, and you may also be detained in a country in which prison conditions are harsh. The authorities will then deport you – you'll pay the costs for this – and then blacklist you from re-entering the country.
Once all your paperwork is in order, and you have been given permission to legally live and work in Thailand, you can enjoy your new life in a country termed 'the Land of Smiles'.

Have you lived in Thailand? Share your experiences in the comments below, or answer the questions here to be featured in an interview!