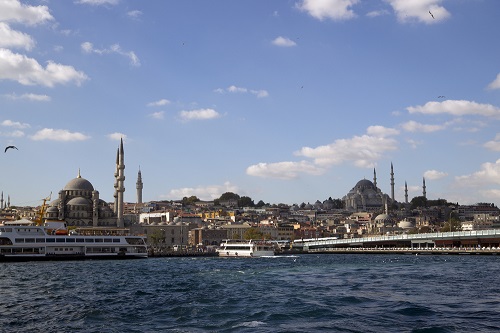 Healthcare in Turkey consists of a mix of public and private health services. Turkey has universal healthcare under its Universal Health Insurance (Genel Sağlık Sigortası) system. Under this system, all residents registered with the Social Security Institution (SGK) can receive medical treatment free of charge in hospitals contracted to the SGK.
Turkey's universal healthcare falls under the jurisdiction of the Social Security Institution (Sosyal Güvenlik Kurumu or SGK), which is the governing authority of the Turkish social security system. The universal health insurance programme was established by the Social Security Institution Law No:5502, which was published in the Official Gazette No: 26173.
Although Turkey has had some form of nationalised healthcare since the early 1900s, the overall levels of both access to care and quality of healthcare outcomes were not up to international standards, even as late as the 1990s.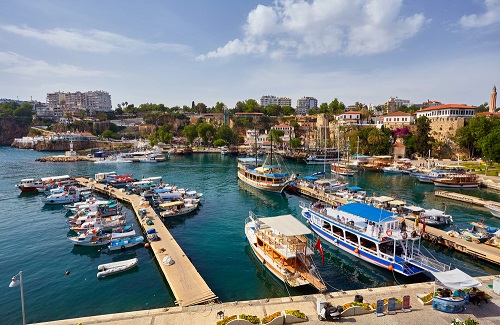 The Government of Turkey started the Health Transformation Programme (HTP) in 2003. To address the challenges, the World Bank has supported Turkey's Health Transformation Programme since 2003 with two Adaptable Programme Loans (APLs). The Bank also provided technical guidance and shared the experiences of other countries.The Plan included the following targets under the title 'Health for All':
Reorganise the administration and functions of the Ministry of Health

Cover all citizens under universal healthcare

Merge all health facilities under a single body

Grant administrative and financial autonomy to hospitals

Introduce family medicine

Attach special focus on maternal and child health

Expand

preventive healthcare

Promote private sector investment in healthcare

Delegate powers to lower levels in all public institutions

Address shortage of health professionals in priority development regions

Launch

digital transformation

in health.
The programme was developed and launched based on earlier experiences, including socialisation and subsequent health reform efforts. Complaints about long waiting lists decreased. Patients stranded in hospitals for failing to pay their bills became a thing of the past, as the main concern was the provision of social insurance and universal healthcare. After addressing the emergency transportation issues, demands were focused on qualified intensive care unit beds in sufficient numbers.
The 60th government of Turkey added three more points to the HTP, which are: the promotion of healthy lifestyle, mobilising stakeholders and multi-dimensional health responsibility for intersectoral collaboration, and delivering cross-border health services that will further Turkey's position internationally.
At the start of the programme, only 39% of the population were satisfied with the quality of their healthcare services. Eight years later, in 2011, customer satisfaction rates had risen to 76%. In addition, the overall number of healthcare workers increased from under 300,000 to over 460,000, greatly improving patient access and decreasing wait times.
This increase in focus, investment, and personnel, as well as increased competition from private insurance, has resulted in tremendous improvement to the overall healthcare system in Turkey. Today, Turkey plays host to more than 175,000 foreign healthcare tourists each year.
In addition to the national health insurance programme, there is also a large private healthcare sector. Private health services often offer shorter waiting lists and higher-quality services. Most banks and insurance companies offer health plans and contract with certain hospitals and doctors. 
The Turkish healthcare system used to be completely controlled by a centralised state system run by the Ministry of Health. As part of the new National Health Programme reform, which, as mentioned above, began in 2003, the ratio of private to state health providers was examined and targeted. This was in the hope of making healthcare available to a larger share of the population.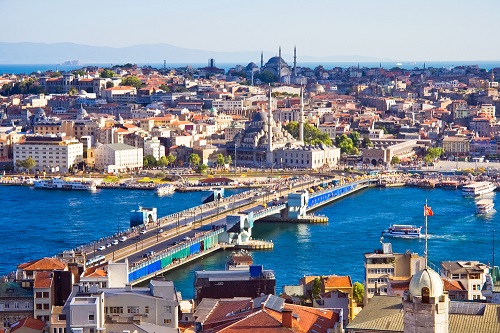 Information from the Turkish Statistical Institute states that 76.3 billion liras are being spent on healthcare annually, with 79.6% of funding coming from the Social Security Institute and most of the remainder (15.4%) coming from out-of-pocket payments.  There are 27,954 medical institutions, 1.7 doctors for every 1000 people, and 2.54 beds for 1000 people.
Private healthcare provision has increased in Turkey in the last decade, due to the long queues and personal service in state-run hospitals. Most private hospitals have contracts with various insurance companies. After rising competition from private hospitals, there has been an improvement in the quality of state hospitals. 
At 7.6% of gross domestic product (GDP) in 2005, Turkey's public expenditure on national health was below the average of that in developed countries, although the percentage has increased steadily since 2000. In the early 2000s, about 63% of health expenditures came from public sources. In 2006, there was one doctor for every 700 people, one nurse for every 580 people, and one hospital bed for every 380 people. 
The rural population is poorly served by the healthcare system, which is much more developed in the western half of the country. Between 80% and 90% of the population, including self-employed workers, have healthcare provided by the national pension system. However, they are often drawn to private health providers in urban areas due to the higher-quality of care. 
Although the private health industry has grown rapidly since the 1990s, only about 2% of the population, mainly in urban areas, have private health insurance. In 2005, about 75% of private health expenditures were out-of-pocket rather than covered by insurance.
Private health insurance for foreigners residing in Turkey as tourists, students, or businesspeople costs an average of 30 to 100 US dollars per month. Policies may be obtained for a maximum of two years. Foreign children, under the age of 18, who will attend government public school for Turkish language education will be 100% insured by the Republic of Turkey's Ministry of Health.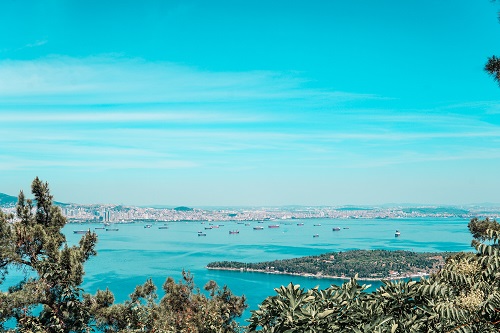 If you suffer from a chronic illness, then moving abroad can be a stressful time, especially if you are not familiar with your destination's healthcare system. But if you are planning on moving to Turkey, we have got you covered—here's what you need to know.
Public vs private healthcare: which is the best option for treating chronic illnesses?
The treatment options available to you will vary depending upon what your ailment is, the severity of your ailment, and what type of insurance you have. In Turkey, there are three ways in which you can receive healthcare:
Universal health insurance

Personal health insurance

Paying privately
Public healthcare
Universal health insurance – or Genel Sağlık Sigortası, as it is known in Turkey – is the country's national healthcare service. Designed to cover patients for accidents, emergencies and ongoing care and treatments, the system helps those who use it to receive affordable and high-quality medical care. It also covers childbirth and fertility treatment.
The service is available to Turkish citizens and residents. It covers ongoing care and prescriptions for a lot of treatments, which is useful for those suffering from chronic illnesses. 
To sign up to the universal healthcare system, you'll need to register with the Social Security Institution (SGK) and have citizenship, residency, or proof that you've lived in the country for over one year. In addition to this, you'll also need to submit copies of your passport and visa information (if applicable).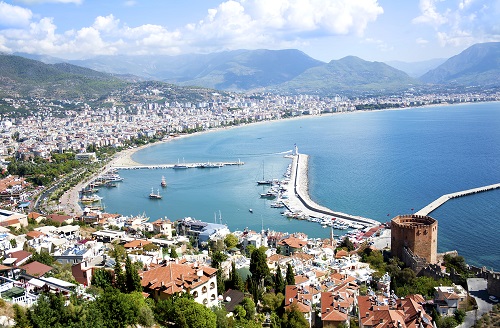 Once you have registered, you will be able to use the universal health insurance and will receive certain medical treatments, from hospitals contracted to the SGK, free of charge.
If, however, your condition is not covered, you will need to obtain private health insurance or pay for your medical expenses yourself.
Private healthcare
Whilst you can pay for medical expenses directly, paying for treatment in this way can end up being expensive—especially when treatment is ongoing. It can often be more cost-effective to have a private health insurance plan in place. This will help protect you from inflation costs and ensure your healthcare remains affordable during your treatment.
The type of policy you'll be eligible for will depend upon your illness and its severity, as each insurer has different criteria that applicants must meet. Because of this, some conditions may be excluded from standard policies, so you'll need to check whether your chronic illness is covered. 
If it is not, there are insurance companies that will often cover the condition if an additional premium is paid. Alternatively, there are specialist insurers that can be used, which, whilst often more expensive, work out better in terms of coverage, as they offer a more niche product.
What is the quality of healthcare like in Turkey?
A lot of expats use private hospital facilities for their medical needs, as these often have newer equipment and more English-speaking staff. Whilst private treatment can be an expensive option, healthcare costs in Turkey are reasonable. When compared to countries such as the United Kingdom, they can work out to be around 50% cheaper.
If you are planning to stay in Turkey long-term, it is worth investing in private health insurance. This will help ensure that you don't suffer from the long wait times and lengthy referral processes that people often experience in the public sector.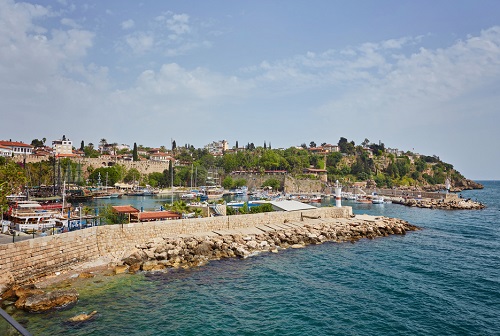 When it comes to choosing a medical facility, your options will depend on your location. The more densely populated areas will have more medical facilities available. The type of facility you will need will be determined by your condition. For example, cancer patients undergoing chemo or radiotherapy will need to visit a hospital for treatment. On the other hand, those who suffer from arthritis may find that a clinic is more suitable for their requirements.
In addition to the numerous private providers that treat chronic illnesses in Turkey, there are also several facilities that offer alternative treatments. You may want to research these if you're looking for something outside of conventional medicine. For example, there are resorts that have tailored programmes and packages for those who suffer from arthritis.
If you are new to Turkey and aren't sure about the standards of your local facilities, use third-party review sites to check them out. Alternatively, network with other expats, either through forums or dedicated Facebook groups.
Overall, the quality of healthcare in Turkey is good, and healthcare standards there continue to rise. As a result, more people are visiting Turkey for their medical needs. This not only gives a boost to the local economy, but also provides an affordable option to those who wish to get treatment outside of their home country.
Private healthcare in Turkey is often seen as better than the public healthcare service. However, this is mainly due to the shorter wait times and better funding, rather than the actual advice or treatment on offer.
So, if you're looking to move to Turkey and are worried about transferring the handling of your medical needs to a different medical facility, don't be. Patients can undergo treatment knowing that they're in safe hands, meanwhile enjoying the beautifully diverse landscapes that Turkey has to offer!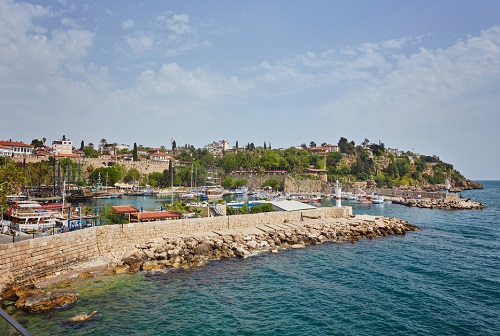 In general, you should not find it difficult to obtain any medication you require while living in Turkey. Turkish pharmacies are usually well-stocked, and if they don't have a particular medicine handy, they will be able to order it, including from other countries. 
In large cities, it's easy to find 24-hour pharmacies, but small towns and villages usually have a designated "duty pharmacist" (nöbetçi eczane), who will be on call 24 hours a day. There will usually be a sign outside your local pharmacy indicating the current nöbetçi eczane. Very small towns may have only one.
Turkey's pharmacy system relies greatly on pills. A doctor may write you several prescriptions per visit. It's not uncommon to receive a prescription even if your doctor has yet to make an official diagnosis. This is probably because Turkish culture has put great faith in pharmaceutical treatment. Additionally, pharmaceutical companies have been known to offer extra payments to doctors to push their medications, which can influence local doctors with low salaries.
You don't need to take every one of your pharmacist's recommendations at face value. Keep in mind that they sometimes try to sell foreigners the most expensive medication that they have in stock. If you have insurance, you will probably pay no more than 20% of the cost of your prescribed medication, but even so, those costs can add up if you are filling multiple prescriptions. When getting prescriptions filled, remember to ask for any generic options that would serve the same purpose.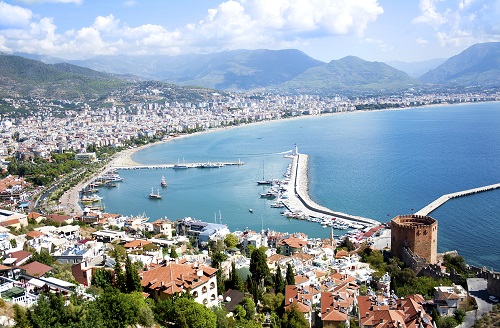 Both prescription and over-the-counter medications are highly regulated in Turkey. If you are being treated by a local doctor and are having your prescription filled by a local licensed pharmacist, this regulation ensures you receive the best care and service. It also makes sure that all of your prescribed medications work well together.
The Turkish Ministry of Health (MOH) regulates the sale, distribution, approval and regulation of all drugs, including prescription and over-the-counter drugs, in Turkey. Per 1930's Public Health Law No. 1593, the MOH's duty and authority is to "control and audit all serums and vaccines, dietary supplements, drugs and all poisonous, active and narcotic substances, except those serums and vaccines explicitly used on animals."
The MOH also oversees the Turkish Drug Tracking System (İlaç Takip Sistemi or İTS). The system registers each medication container and assigns it a unique identification bar code, and it allows only certified pharmacies to receive drugs registered by the İTS that carry an official İTS barcode. 
In addition to the MOH, there's the Turkish Chamber of Pharmacists, which is a collective of all of the pharmacists in Turkey. It is similar in form and in mission to the U.S. National Association of Boards of Pharmacy. It serves as a regulatory body for pharmacists, as well as a professional guild. Since it is not a federal regulatory body, the Chamber only has limited jurisdiction over pharmacists and pharmacies, but it does play vital roles in licensure and permitting, and it provides limited regulation and policing. 
In Turkey, pharmacists usually mix and fill most drugs by hand. The kind of automation common in pharmacies in the European Union and the United States has not yet reached Turkey's independent pharmacies. 
While pharmacies in Turkey are still very hands-on, Turkey does have its share of online pharmacies. However, the Chamber frequently warns about the threat to public health that web-based pharmacies pose. Currently, Turkey does not permit the online sale of pharmaceutical or medicinal products. This includes everything from regular prescriptions to extras, like dietary supplements, homeopathic treatments that make claims to treat various diseases, steroids, and baby formula.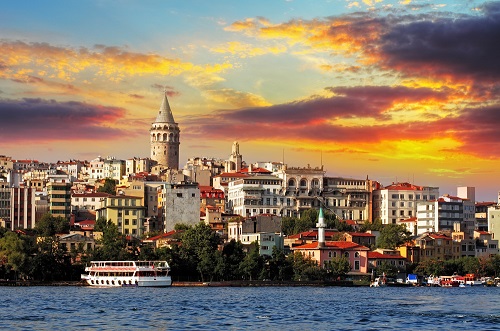 Residents of Turkey are unable to order drugs or supplements from websites that operate from outside of the country and ship products directly to consumers, since web-based sales are prohibited. Individuals can also not personally import pharmaceuticals into Turkey.
Physical pharmacies must be approved and licensed by the MOH before they can dispense prescription-only and over-the-counter medicines. They also need licensure to sell most medical devices and dietary supplements.
The MOH has categorised medicines into four classes:
Over-the-counter medicines

Narcotic prescriptions, also referred to as red prescriptions

–

these include prescriptions for drugs like fentanyl or morphine, and they must be written on red paper that is then tracked from prescriber to patient via İTS

Psychotropic prescriptions, also referred to as green prescriptions

–

these include ephedrine, phenobarbital, and codeine, and they are written on green paper and similarly tracked from prescriber to patient via İTS

Normal prescriptions

–

these include more run-of-the-mill drugs, including dextromethorphan syrups, such as Theraflu and Vicks, and are written on white paper
Normal prescriptions aren't so tightly regulated by the MOH, and they are not individually tracked. However, they are recorded by each pharmacy's log, which includes patient information. 
Keep in mind that, in Turkey, some drugs that are prescription-only elsewhere, like Cialis or Viagra, are available over-the-counter. They are sold directly, without the need for a script or a record of the sale. This means that websites selling such drugs in Turkey are not selling illegal drugs, but it's still a violation to order from them, since online pharmacies are not currently regulated and licensed for the sale of any medicinal products, including those available without a prescription. 
Although some traditionally prescription-only drugs are available over the counter in Turkey, some other treatments are less readily available than elsewhere. For instance, herbal medicinal products must be approved and regulated by the MOH. Similarly, dietary supplements are heavily regulated, and they cannot be sold if they make claims to diagnose, treat, or rehabilitate their users.
Choosing a birth plan is an important decision, and one that relies on many different factors. Fortunately, insurance coverage should not be an issue, considering that, as of February 2012, Turkey has implemented a universal health insurance programme. Anyone living in Turkey is required to have health insurance, although specific coverage and cost may vary. 
If you've been living in Turkey for at least a year, and do not hold health insurance in your home country, you will need to make monthly payments of about 200 TL (approximately $30 USD) in order to receive health insurance benefits. Some countries' insurance plans are compatible with Turkey's and can be translated over. These countries include: Albania, Germany, Austria, Holland, Azerbaijan, Belgium, Bosnia-Herzegovina, Luxembourg, Libya, Norway, the Czech Republic, Romania, Denmark, Sweden, Turkish Republic of Cyprus, France, Quebec, Macedonia, Switzerland and Georgia. 
You may qualify for insurance benefits without making monthly payments, depending on your employer. If you cannot afford the payments, Turkey offers free-of-charge healthcare for certain services, and childbirth is among these. However, this only applies to state hospitals. Therefore,  keep in mind that, in order to have a higher quality of care and/or facility, you may end up paying more out of pocket. 
The private health sector in Turkey is becoming more prevalent, and some employers even offer private insurance coverage for their expat employees. Many expats choose private healthcare, because it tends to offer more English-speaking doctors, higher quality care and facilities, and shorter waiting periods. Private hospitals don't always require health insurance, so coverage may not be necessary. 
Maternity care in Turkey is becoming more and more advanced. In 2010, new programmes were initiated to improve maternity care. These included: the Prenatal and Neonatal Mortality Prevention Programme, Iodine Deficiency Disorders and Salt Iodization Programme, Prevention of Vitamin D Insufficiency in Infants and Bone Health Protection Project, Hemoglobinopathy Control Programme, and Mother and Child Death Prevention Project.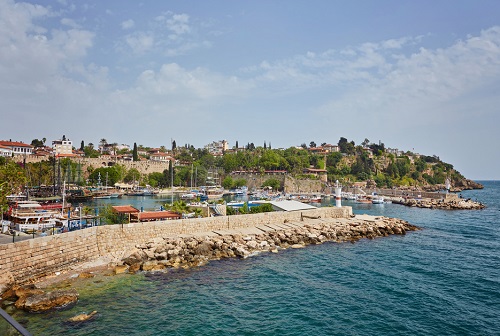 Many Turkish women opt for a Caesarean section birth over a natural one, though natural births are becoming increasingly popular again. Many hospitals and obstetricians in Turkey, mainly those that are private, recommend a Caesarean birth over a natural one. Therefore, take your time in finding the right doctor and hospital for you and your needs. Caesarean births are more expensive than natural ones, and private hospitals want to make a profit. 
Natural birth prices range from about US$200 to US$3000, and Caesarean births cost from about US$200 to US$3500, depending on your particular doctor, hospital, and insurance coverage. This cost will typically cover a one-night stay for a natural birth, or a two-night stay for a Caesarean. 
You will need to choose the right obstetrician and hospital for your needs and preferred delivery method. There are many public and private hospitals, and any health insurance will cover the basic costs of childbirth. There are three different types of hospitals in Turkey: state-funded hospitals, university hospitals, and private hospitals. 
University hospitals offer the highest standards of care and medical professionals, whereas state hospitals typically serve the middle to lower classes. They are much more likely to suffer from over-capacity or low funding. Private hospitals offer healthcare that is similar in cost and quality to in the West. However, a limited percentage of Turkish citizens can afford to use them.
Some highly recommended hospitals for childbirth include:
Once you've chosen a doctor and hospital that is right for you, you will be able to discuss your options with your obstetrician. Once your baby is born, you will need to register the child's birth and get a birth certificate for them. In order to do this, you will need: 
The baby's birth report from the hospital

Both parents' passports

Proof of residence (i.e. residential permits)
So long as you have the necessary documents, the process of obtaining the birth certificate should be swift. You will need the birth certificate to apply for a passport for your child in your home country. Once you have a passport for your child, you can apply for their residency permit in Turkey. If you plan to stay in Turkey, you must have a permit for your newborn within six months of their birth.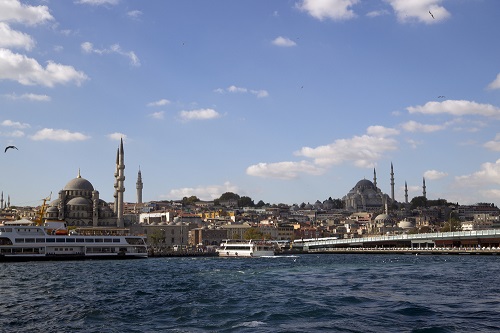 Pre- and post-natal care in Turkey is of a high quality. Ultrasound tests are carried out typically every three weeks leading up to the due date. Other prenatal tests include: blood count, urinalysis, parent blood group typing, tests for toxoplasmosis, Rubella (German measles) and related tests, Hepatitis B and related tests, fasting blood glucose, and chromosome studies. Most private and public hospitals also offer prenatal courses to prepare new parents for the birth, and these are usually free of charge. 
As far as postnatal care goes, congenital endocrine and metabolic disorder tests will be performed on the mother following the birth, and vaccines will be given to the child according to the schedule determined by the Turkish Ministry of Health. The vaccination schedule is as follows: 
A newborn will be vaccinated against Hepatitis B within 48 hours of the birth

Follow up shots are given at the end of four weeks, and again after six months
The following begin once the baby is three months old:
BCG for tuberculosis

DTB for diphtheria, tetanus and whooping cough

Hib

OPV (the oral polio vaccine) 
Once the baby is a year old, they will receive the MMR (measles, mumps, rubella) vaccine. It is recommended that you vaccinate them against chicken pox and Hepatitis A at this time as well.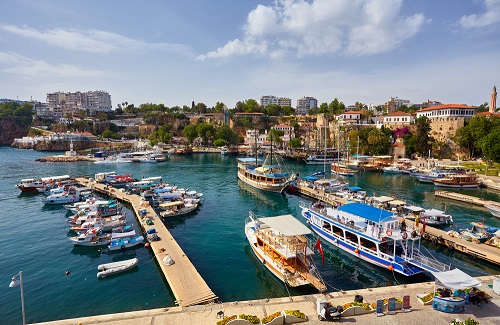 Turkey has universal healthcare under its universal health insurance system, which in turn is part of the Social Security Institution (SGK). Under this system, all residents registered with the Social Security Institution can receive medical treatment free of charge in hospitals contracted to the SGK.The national healthcare system in Turkey underwent a major overhaul in 2013. This was done to improve access, quality, and cost. Since then, satisfaction rates among patients have more than doubled. Doctor to patient and nurse to patient ratios are improving. Under this new healthcare system, Turkey is experiencing an increase in healthcare tourism, with nearly 200,000 foreign nationals travelling to Turkey to take advantage of it each year.
All residents, including foreigners who have been granted a residence permit, are entitled to benefit from general health insurance. For foreigners to qualify, they shouldn't be insured in any country except Turkey and shouldn't have a right to benefit from other health insurance. An international insurance plan is one of your options, but it will disqualify you from Turkish national health insurance.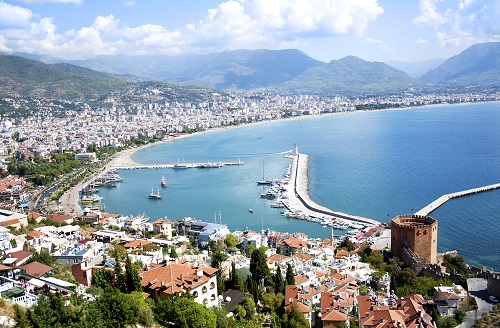 All residents in Turkey are entitled to benefit from general health insurance
In order to get benefits from health services and to be included in the scope of general health insurance, foreigners first need to apply for a social security card from the Social Security Institute. This can be done by visiting your nearest social security centre. The following documents are required from foreign nationals during the Social Security application process:
• Original or approved form of residence permit
• Original or certified photocopy of the official healthcare provider indicating the general health insurance application from the social security institution of the country of citizenship
• Passport
• Work permit
In order to obtain a work permit, you first need to find a job in Turkey. Your future employer must apply for your work permit. Foreigners cannot apply for work permits in their own name or without having a job in Turkey. Work permit applications for foreigners who have a residence permit that is valid for at least six months can be made within Turkey. For foreigners who are not residence permit holders, applications must be done via the Turkish Consulate in their home country.
Residence permits can be extended only before their expiration date. Please note that, currently, tourist residence permits can be extended only by citizens of EU countries, OECD countries, Russia, and China. Citizens of other countries can only extend residence permits if the purpose of stay is something other than tourism.
At the end of this process, and once all of the required documents and applications have been submitted, foreigners can benefit from health services in Turkey. Family members of foreign nationals who are covered by universal health insurance can benefit from these health services as well.
What are the limitations on family benefits?
Spouses and children of qualified foreign nationals who are living, working, or studying outside of Turkey are not eligible to benefit from their universal health services. Only foreign nationals or those falling into one of the following categories can benefit from health services:
• Their spouses, residing in Turkey
• Their children who are under 18 and residing in Turkey
• Their children who are not married, have not reached 20 years of age, and are enrolled in a high school or equivalent educational institution
• Their children who are not married, have not reached 25 years of age, and are enrolled in an institute of higher education
• Regardless of age, their children who are determined as invalid
• Parents who are deemed dependants, as determined by financial criteria utilised by the National Health Institute
All foreign nationals are required to pay healthcare premiums, which is a percentage of their income. As an example, a minimum wage earner will pay approximately 24% of their income in order to benefit from all of the health services in general and health insurance from Turkey.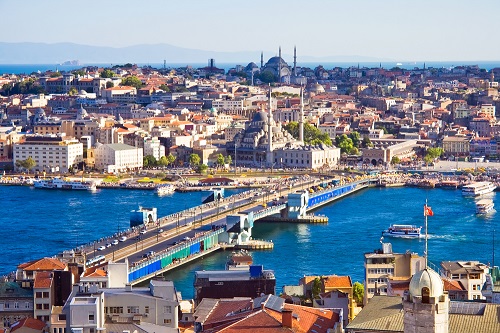 All foreign nationals are required to pay healthcare premiums
What foreign students need to benefit from the health services
For foreign students who will be continuing their educational life in Turkey, a first-year residency permit is not required. The educational institutions will register students who request it three months prior to the date on which they wish to begin having public health insurance coverage. There is no health insurance or healthcare for foreign students who do not have other insurance during this three-month period.
The health premiums paid by foreign students are 4% of the current minimum wage. All health premiums of the students covered by the universal health insurance must be paid within 30 days, provided that they are valid on the registration date.
The additional potential rate variations, arising from changes in the minimum wage, must be paid by the end of the month when the change is implemented.
What is included under universal health insurance
The following medical treatments are covered by the SGK:
• Emergencies
• Work accidents and vocational illnesses
• Infectious diseases
• Preventive health services (drug and alcohol abuse)
• Childbirth
• Extraordinary events (injuries from war and natural disasters)
• Fertility treatment for women younger than 39
• Cosmetic surgery deemed medically necessary
While some SGK-contracted hospitals offer dental care, in most cases, patients must rely on private dental services and are responsible for covering the costs. In addition, patients must partially cover the cost of some prescription drugs and outpatient services. A complete list of all covered services can be found on the Social Security Institute website. As the services do change frequently, it is recommended that you check to see whether coverage is available for the treatment/service you want.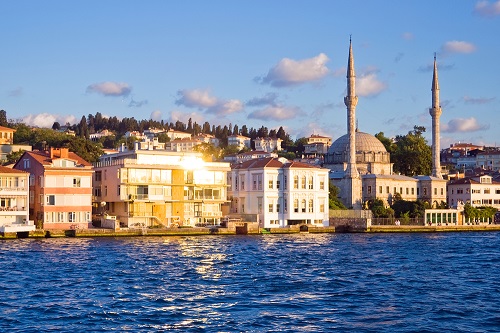 Maintaining good mental health can be challenging, especially in a foreign country. Before you decide on your next destination, it is important to figure out how you'll be able to prioritise your mental health, as well as the type of care you'll be eligible to receive as an expat. Sadly, Turkey doesn't have many resources for mental healthcare, but it is beginning to develop more. Though Turkey's provision is behind that of other nations, the country is slowly making strides to make mental health care more ubiquitous.As an expat in Turkey, you will be required to have health insurance in order to receive a work permit or residence. The levels of coverage will vary depending on the category you fall into, as well as whether you are paying for private or public insurance. If your home country's government health care plan is compatible with Turkish legal requirements, you may be able to resume these plans during your stay in Turkey.
Countries covered under this bilateral contract include: Albania, Germany, Austria, Holland, Azerbaijan, Belgium, Bosnia-Herzegovina, Luxembourg, Libya, Norway, the Czech Republic, Romania, Denmark, Sweden, Turkish Republic of Cyprus, France, Quebec, Macedonia, Switzerland and Georgia. If you are not from one of these countries, you will either be registered through your (Turkish) company, or you will have to pay a monthly premium of around TL200 to TL300 (approximately US$30 to US$45) to the Social Security Institution, in order to have access to healthcare.
Turkey's general health insurance even covers those who can't afford to make premium payments, by extending free-of-charge healthcare. You have the option to register through either a private or public insurance company, though most expats choose a private one, as they tend to have more English-speaking doctors. Private health insurance, while more easily accessible for expats, has far less coverage for mental health care. If you choose private insurance, you will need a passport, proof of residency in Turkey, and family names to use as references. While access to basic health care is abundant for those in Turkey, mental health care facilities, doctors, and resources are harder to allocate.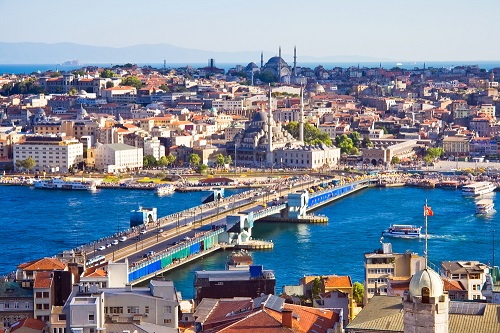 Mental health care is becoming more easily accessible in Turkey
Fortunately, mental health care is becoming more and more easily accessible in Turkey. The process has been slow-going, beginning with the implementation of the Republic of Turkey National Mental Health Policy (NMHP) in 2006. Before this, patients in psychiatric hospitals were treated poorly and did not have access to adequate care. It is important to note that this policy is not law, but rather a plan to begin new programmes and offer opportunities for people to take care of their mental health. The policy includes information on organisation of services, treatment and rehabilitation services, child and adolescent mental health, financing, quality improvement, legislation, advocacy training and research, and human resources.
According to the International Journal of Mental Health, as of 2007, there were only 1,300 psychiatrists for a population of 70 million; this averages out to only 14.3 psychiatric beds per 100,000 people. Because of this, the psychiatric community and the Ministry of Health began to prioritise mental health care in Turkey.
The national mental health policy (NMHP) was most recently updated in 2011, and it has since included timelines for the implementation of the mental health plan, a shift of services and resources from mental hospitals to community mental health facilities, and the integration of mental health services into primary care. This means that primary healthcare doctors can prescribe psychiatric medicine, but primary healthcare nurses still cannot. Doctors still have some restrictions on what they can prescribe, because the majority of them hadn't received official in-service training on mental health in the last five years (when this policy was last updated).
Keep in mind that psychiatrists work mainly in large cities and in the western parts of Turkey. According to the Psychiatric Association of Turkey, 760 psychiatrists out of 1149 are located in Istanbul, Ankara and Izmir. You'll find that this trend extends to psychologists as well, with 149 of the 266 psychologists working within the Ministry of Health at general hospitals, compared to 34 working in specialist psychiatric hospitals. Private healthcare plans usually provide more benefits, like higher grade hospitals with better facilities, more specialised staff, and private rooms.
Private hospitals can be found in major cities in Turkey, such as Istanbul, Izmir, Kusadasi, Bodrum, Marmaris and Alanya. As an expat, you will have access to both general and private hospitals, but the cost may vary depending on your particular insurance coverage.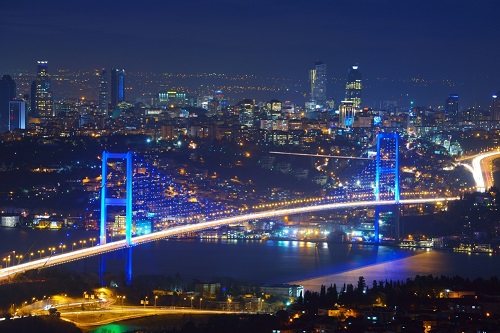 Psychiatrists work mainly in large cities and in the western parts of Turkey
According to the World Health Organisation (WHO), in Turkey, neuropsychiatric disorders are estimated to make up about 17% of the total amount of disease. The most common psychiatric disorders in Turkey are: pain disorder, major depression specific phobias, panic disorder, obsessive–compulsive disorder and somatization disorder. Conversion disorder and dissociative disorders are also commonly found. Most people will be prescribed medication from a general practitioner, instead of a psychiatric doctor, as they are less common.
Popular sources for expat insurance include: Globalsurance and iResidence. Top insurance companies include Allianz, Unico Sigorta, Zurich, and Anadolu Sigorta, all of which offer English websites.
The most important thing to do is to choose an insurance plan that will best suit you and your needs. You will have access to healthcare regardless, but there are often large disparities between hospitals and other resources in Turkey. So, you will have to research different premiums and decide whether public or private healthcare/insurance is right for you.
There are three different types of hospitals in Turkey: state-funded hospitals, university hospitals, and private hospitals. University hospitals offer the highest standards of care and medical professionals, whereas state hospitals typically serve the middle to lower classes and are much more likely to suffer from over-capacity or limited funding. Private hospitals offer healthcare that is similar, both in cost and in quality, to Western healthcare, although a limited percentage of Turkish citizens can afford to use them.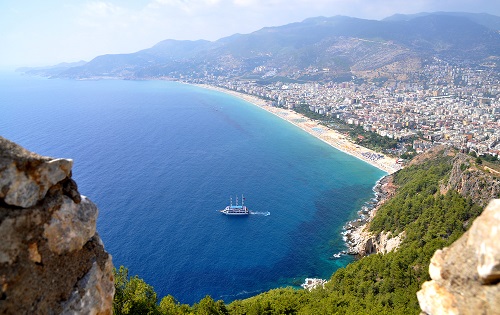 All permanent residents over the age of 18 and below the age of 65 are required to have healthcare insurance if they plan to remain in Turkey for longer than one year. Unless otherwise provided in reciprocal social security agreements between your home country and Turkey, you'll be subject to the following Turkish policy:"If the residence permit application is for a one-year or longer period, foreigners who are not insured by the general health insurance system under the law no. 5510 of the social insurance and universal health insurance are required to have private health insurance covering inpatient/outpatient treatment and medical expenses."
The only exception to this is for foreigners who are below 18 years old, and who are not within the scope of family insurance, or over 65 years old, in which case private health insurance is not required, assuming that all other requirements are satisfied in their residence permit applications.
So, for those between 18 and 65, the options for health insurance in Turkey are private insurance providers and the national health insurance programme run by the Social Security Institute. In terms of shared healthcare programmes, EU, US, Canadian, Australian, and New Zealand citizens do not currently enjoy the same reciprocal agreements in Turkey that member states have across the continent, so that is not likely to be a viable option.
However, foreigners usually prefer private healthcare, anyway. Turkish is the main language spoken by medical staff at public hospitals and clinics, while expats are more likely to find bilingual, English-speaking professionals in privately-run establishments. This is often the deciding factor in foreign residents choosing private insurance, rather than participating in the state-run healthcare insurance programme in Turkey.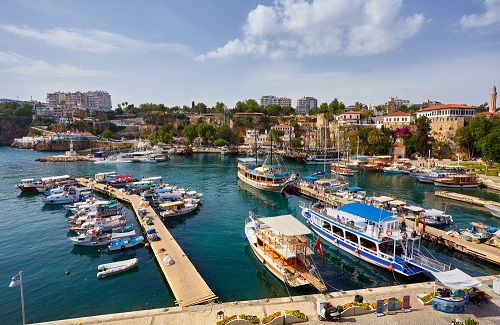 Expats are more likely to find English-speaking staff in the private sector in Turkey
It is worth noting that over the last 15 years or so, medical care in Turkey has become somewhat exceptional. Whether you are utilising state-run or private healthcare providers, medical care is highly accessible for foreigners, and private healthcare is extremely affordable compared to in Europe and the US. Even though many foreigners choose private health insurance, both because national health insurance is not available to foreigners in their first year of residency and because the costs are generally lower than in their home country, the quality across the board is very high.
In Turkey, private health insurance companies are competing with national health insurance, which keeps premiums low. While premiums will still vary based on your age, they can be found for half (or less) of the cost that residents of the US, the UK, and Australia might be used to. Affordability combined with high quality (and English-speaking medical practitioners) has led to Turkey experiencing a boom in medical care tourism. Currently, nearly 200,000 people a year come to Turkey for low-cost, high-quality care.
In addition to very reasonably priced private healthcare insurance, foreign residents with a minimum of one year of residency have the option to participate in the national health insurance provided by the Social Security Institution (Sosyal Güvenlik Kurumu or SGK.) Under this system, all residents registered with the Social Security Institution (SGK) can receive medical treatment free of charge in hospitals contracted to the SGK.
Even though Turkey has had a national health service of some type since the early 1900s, Turkey struggled to provide access to all that needed it while maintaining costs, ensuring high quality, and delivering favourable outcomes – similar to other countries when they set out to create a national system. By the late 1990s, Turkey's national health system needed a serious overhaul, and that is just what it got.
Beginning in 2003, the national health system was completely redesigned by a team of policymakers and advisors from both the public and the private sector. One of the biggest impacts of the redesign was a nearly 50% increase in doctors and nurses, which translated to better access and considerably shorter waiting times. Additionally, funding was increased, which allowed for further staffing and improved facilities, as well as reduced out-of-pocket costs and increased access for lower-income residents.
Before the project started, only 35% of Turkish residents were happy with their medical care. Recent surveys show that now, with the changes implemented, more than 75% of Turkish residents are extremely satisfied with the quality of care they receive through the public system.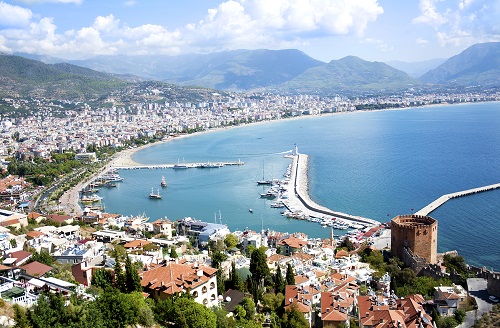 Beginning in 2003, the national health system in Turkey was completely redesigned
If you qualify for Turkey's national healthcare, you can register for a national health insurance card at your local SGK office. There is a cost for this insurance, which is based on your income, but it is quite reasonable, by international standards. Your premium is correlated to your income, but the majority of the cost is always paid by the SGK.
For those who choose to participate in the state health provider SGK programme, the policy can only be cancelled by leaving Turkey permanently. With your application, you will need to complete a required medical assessment form. You will also need to pay your first monthly fee, which you will continue paying every month of your residency. A person in their 50s can expect to pay around 272 lira, or around USD90, monthly.
For foreign students, there is still a premium to be paid, but it amounts to 4% of the current minimum wage. Students may register (or may be registered by their school) prior to fulfilling the one-year residency requirement. If your school applies on your behalf, you may even be able to receive international health insurance coverage in time for it to be active when you arrive.
You will find that, typically, your town will have a family health centre, which is like a local doctor's office. Consultations are free at these, as long as you have a residency permit or a passport. As this may be your first resource, it is a good way to keep your costs low.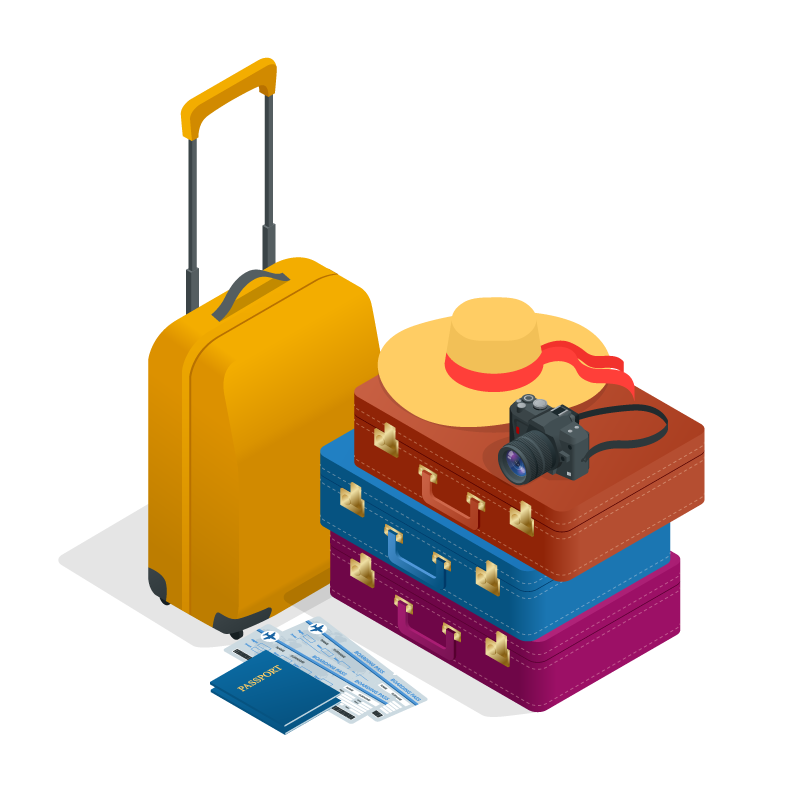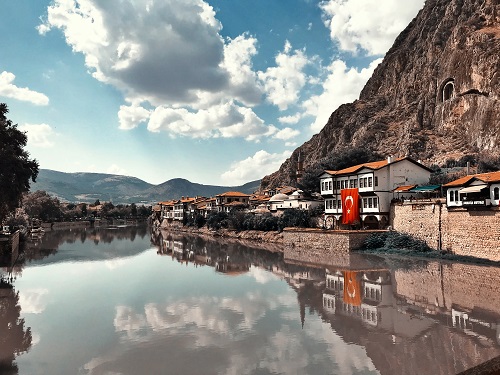 With everything from healing muds and hot springs to traditional Turkish hammams, Turkey is a place that's fully equipped to take care of your body, mind and soul. The country's colourful traditions, unique history and diverse landscapes mean that there's plenty to do and explore outside of your home. So, if you're looking to make the most of your time in Turkey, then read on to learn about your options.
Get regular healthcare assessments
Before you can improve your fitness and health, it's important to know your start point. The best way to discover this is by visiting a clinic or hospital, where you can have a medical practitioner carry out a health assessment.
A health assessment is a series of tests and examinations designed to check the overall status of your body. It sounds intimidating, but it shouldn't be, as the tests are non-intrusive. They usually consist of a general check-up, which includes a fitness test to check your respiratory system. The purpose of the assessment is to ascertain whether you're at risk, or whether you could be in the future.
Health assessments should be taken annually, and after each one, you'll be given a care plan with ways to improve your physical condition if necessary. The price of a health check varies, but there are three ways you can obtain an assessment:
Universal health insurance
Known as Genel Sağlık Sigortası, Turkey's national healthcare service covers an array of care and medical procedures for those who need them. Universal health insurance is available to citizens and residents, including foreign nationals who have resided in the country for over one year. To use Turkey's universal health insurance, you must register with the Social Security Institution (SGK). After this, you'll be able to access hospitals and clinics contracted to the SGK free of charge.
Private health insurance
Many insurers cover regular health assessments as part of their policy coverage. However, you'll need to check your policy wording to be sure. It's also important to note that whilst many medical facilities in Turkey will accept insurance, some will not. So, you may need to pay for your treatment upfront and then claim the costs back from your insurer at a later date.
Paying directly
If you're paying for your own health assessment, you'll be able to choose from an array of clinics and hospitals. Simply contact a local facility to sign up, and the staff will guide you through their process. If you're not sure where the best place to go for an assessment is, local expat groups may be able to help you find one.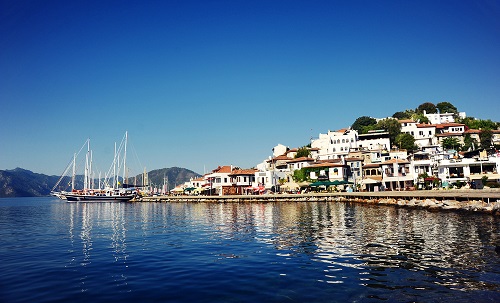 Turkey's national healthcare service covers an array of care and medical procedures
Get up and active
Exercise isn't just something that should be done for weight loss. It's a way to get up, get moving, and celebrate all that your body can do. In addition to this, exercise improves a person's quality of life, as there are numerous health benefits that come from incorporating regular exercise into a routine. For example, you may find that you get an improved quality of sleep, healthy joints, reduced stress levels, and a lower risk of certain diseases.
It's recommended that, as a minimum, people should be getting 150 minutes of light exercise, or 75 minutes of high-intensity exercise, per week to see these benefits. This equates to 22 or 11 minutes per day, depending upon your preferred intensity level.
There are numerous ways you can incorporate exercise into your routine when living in Turkey, whether that's by joining the gym or a sports club, or by taking a daily walk to appreciate the local scenery. The areas available to you to explore will depend upon where in Turkey you're located, but if you're looking for interesting and beautiful places to visit, the Grand Bazaar, Pamukkale Damlatas Caves and Düden waterfalls all make for incredible day trips.
Fill your diet with local produce
When you hear the word 'diet', you may well think of salads, a lack of carbs and restrictions. But the definition of the word diet is 'the kinds of food that a person, animal, or community habitually eats.' And when you're in Turkey, it would be a missed opportunity to not take the time to incorporate new flavours and textures into your food routine.
Fresh fruit is something that Turkey is known for. This reputation is not just because of their figs, which are loved for their uniquely sweet flavour, but because Turkey is one of the largest producers of various fruits. For example, it produces over 30,000 apples each year, which are famous for their taste. Turkey is also a world leader in the production of apricots, and it produces a high percentage of cherries, figs and quinces. So, there's plenty to choose from if you're looking to add some accompanying flavours to your cheese board!
Turkey is a country filled with flavour, from the meaty gusto of Döner and Köfte and the potatoey goodness of Kumpir to the iconic sweetness of the Turkish dessert called Baklava.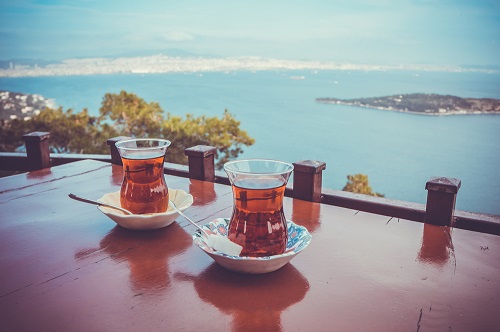 Turkey is a country filled with flavour, from the potatoey goodness of Kumpir to the iconic sweetness of Baklava
Take time to rest and rejuvenate
Is there anything more relaxing than a spa trip? What about one in Turkey, where you can gaze out at the shimmering Aegean Sea? Taking the time to slow down is good for your body and mind, as it gives you time to relax and process what's happening in your life.
There are numerous spas available in Turkey, each with their own specialities, such as hot stone therapy, Shiatsu massage, or the traditional Turkish hammam—this is perfect if you're looking to re-energise and pamper!
Catch some zzz's
As well as the above, one of the most important ways to keep fit and healthy is to ensure that you're getting enough high-quality sleep. A lack of sleep can increase your risk of developing diabetes, coronary heart disease, and high blood pressure, and it decreases coordination and concentration. Therefore, it's important to ensure your nighttime routine is at its best.
Taking time to indulge in a nightly skincare routine and wind down without electronics before bed can help you relax and get into the right frame of mind to fall asleep. After all, sleep is a crucial process that enables the body to rest, recharge and heal. You should aim to get at least eight hours of sleep a night.