Croatia has been increasingly in popularity as a destination over the last decade and if you are planning on relocating to this EU member state, you will find a number of opportunities. However, salaries in the region are not high in comparison to other EU nations, and the cost of living is high as well.The country has been struggling economically and currently has a high rate of unemployment. This may affect you as an expat if you are intending to look for casual work, for instance in the tourism or hospitality sectors. Service industries in Croatia currently account for 70% of its GDP.
You are more likely to have success in your job search if you concentrate on the cities, on the north, and on coastal areas. However, from 2018, the Croatian government started a program of heavy investment (around €336 million) into employment in the country.
If you are a non-EU national, you will need a contract from a Croatian company before you are allowed to apply for a work permit. If you come from another EU member state, you are likely to find this an easier process as you are already entitled to work in the country, but note that Croatian companies have been legally obliged to try to employ Croatian nationals first. The quota system itself, however, will be discontinued from 2020.
The exception to this is if you are an Austrian citizen: you are not allowed to work in Croatia without a work permit (this is due to restrictions that the Austrian government has placed on Croatian nationals).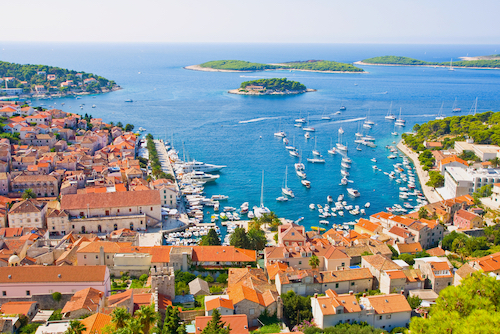 Austrian citizens need permits to work in Croatia
If your employer applies for a work permit for you (or if you are self employed), and you are not an EU national, you will need all or some of the following documentation:
• a copy of your passport
• proof of your health insurance
• proof of sufficient funds to support yourself
• a contract of employment or other proof of work
• proof of your qualifications
• proof of registration of your employer's company in Croatia (this should not be dated more than 6 months prior to your application)
• a consular fee if the application is submitted at a Croatian diplomatic mission/consular post or a revenue stamp of 20 HRK if the application is submitted in Croatia itself
Expats resident in the country warn, however, that the bureaucracy is constantly changing, so it is wise to keep an eye on any new regulations and if necessary ask the Croatian immigration authorities.
Employment contracts must be made in writing and issued prior to the commencement of employment, and there are heavy fines for employers who violate these conditions.
As an expat, you will have the same rights as a Croatian national.
You may have some success in more professional sectors – for instance, international education and medicine.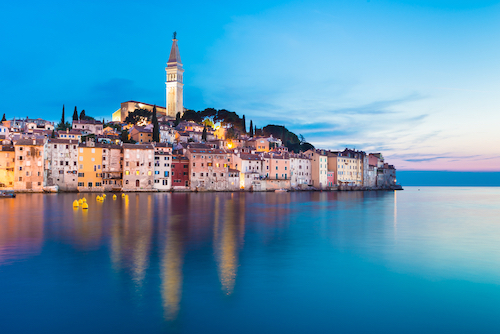 The typical working week in Croatia is 40 hours long
Typical working hours are 40 hours per week over 5-6 days (Monday – Saturday). Most businesses are open from 8.30 a.m. – 4.30 p.m. You will be entitled to overtime if you are working beyond these hours.
If you are working a 6 hour day, you are entitled to a 30 minute break. You will be eligible for 4 weeks' annual leave, plus the 14 Croatian national holidays.
You are entitled to flexible working hours, which can be negotiated with your employer (this might apply if, for example, you are working from home).
You will be given 18 days of annual leave (most Croats take their holidays in July and August).
The Croatian minimum wage is currently €505.90 per month and is recalculated every year. Wages will obviously depend on the sector that you are in – a doctor, for example, could expect to earn up to €3500 per month; working in a supermarket, you could expect about €400.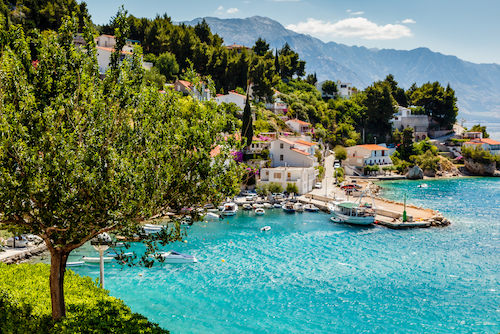 It is compulsory to take your maternity leave in Croatia
If you are pregnant you will have to take compulsory maternity leave for 28 days before the birth and up to 70 days after the birth. You will be eligible for additional leave up until the child is 6 months old, and you can transfer this leave to the child's father.
Your spouse will be able to seek employment without a work permit if they are also an EU national (with the exception noted above). However, if they are not from an EU member state, they will need to apply separately for a work permit. Casual work may be difficult to find, due to the high rate of unemployment in the country.
Job Vacancies
Speculative applications to Croatian companies are common and you will not be discouraged from doing so. However, you are likely to have more success if you submit your CV/resume and any queries in translation into Croatian, as a large number of Croatian companies are not English-speaking.
There are a number of well established Croatian job portals. The Croatian national press also lists job vacancies. A number of recruitment agencies also cover Croatia including several public employment agencies. You should be able to register as a job seeker.
Applying For A Job
It is advisable to have your CV/resume and any covering letter translated into Croatian, particularly if you are applying to a local Croatian company rather than an international one.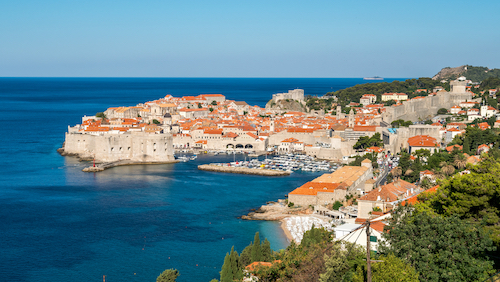 Having your application translated into Croatian will increase your chances
During the application process (including your job interview) an employer is not allowed to ask any questions that are not immediately related to employment: for example, information about your personal life, employee's religious beliefs, sexual orientation, political preferences, pregnancy and other information as defined in the Anti-Discrimination Act.
However, you will be expected to inform your prospective employer about any illnesses which could affect your capacity to carry out your job and you might also be required to take a medical test.
Qualifications And Training
Employers will ask for proof of any relevant qualifications and it is advised that you have these both translated into Croatian and apostilled.
Would you like to share your experience of life abroad with other readers? Answer the questions here to be featured in an interview!