Cuba is a fascinating country, and its Caribbean situation and friendly population make it an appealing choice for a visit – but you may find that working on the island is a more challenging prospect than in other parts of the Caribbean and in practice, may prove next to impossible. Cuba is very slowly starting to privatize but its economy still faces a number of hurdles to overcome.The trade embargo imposed by the USA obviously has not helped matters, but Cuba faces other challenges, too, including a split currency. Although the Cuban Communist Party Congress recently started to encourage small and medium sized businesses to operate outside central control, there have been reports that these are now becoming restricted once more.
Overall, Cuba is an interesting choice for the experienced and adventurous expat worker who is looking for something a little different, but your options will be severely limited and you may conclude that it is worth waiting for your Cuban work experience until the political climate eases.
Before you look into working in Cuba, you should be aware of a number of issues with its currency: the island has two currencies, the standard currency of the CUP (Cuban Peso), and the CUC (Cuban Convertible Peso), which was intended to protect the economy after the fall of the Soviet Union and which is fixed to the US dollar. It is thus worth more than the CUP and is not accepted throughout the whole island. Your salary is likely to be in CUP, will be low compared to other Caribbean nations, and you will only be able to use this currency in the internal market.
Casual labour is reserved for Cubans (such as bar tending, for instance). Expats can still become tour guides or tour operators, but a more reliable form of employment would be to join an international company which has a branch in Cuba. However, Cubans will still be prioritized when it comes to hiring, because most of these companies are joint ventures with Cuban companies and the latter have 51% ownership.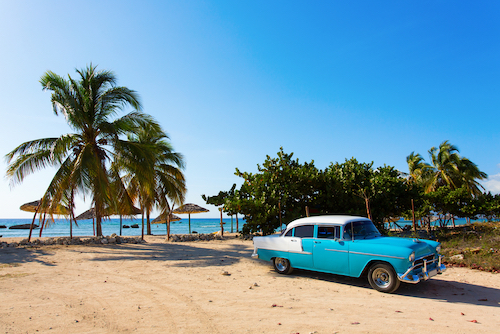 Cubans are prioritised for most jobs
You are also likely to be unable to work in Cuba if you are American: restrictions had eased in the mid 20-teens, but both the USA and Cuba itself have started closing down any reciprocity with the emergence of new regimes in both countries.
If you are still determined to find work here, you can apply to the Ministry of Work and Social Security for a work permit.
Journalists, freelance writers, businesspeople, volunteers and photographers are allowed to work in the island but you will need a specific kind of visa and work permit. Your visa is likely to be for a limited time (for example, 2-3 months). Teaching English is also an option but you may want to revisit this as and when the political climate changes.
If you have a TEFL certificate, you may wish to explore the option of teaching in Cuba. Most jobs will be in Havana but expats warn that they are likely to be severely limited in duration: as above, for 2-3 months or even just a few weeks. Your rate of pay will be commensurate with local salaries and as such, extremely low. It is recommended as a cultural experience, perhaps more as a working holiday, than a genuine form of employment.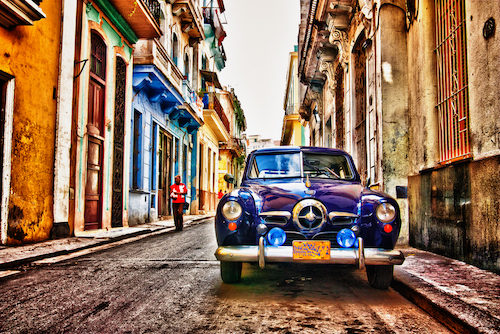 Working hours in Cuba are not strict
Typical working hours are 35 – 40 hours per week. The country tends not to have strict working hours, with most businesses opening from 9 a.m. – 5 p.m. throughout the week and 9 a.m. – 12 p.m on Saturdays. Cuban employees have Sundays off.
The average salary in Cuba is estimated to be around USD$30 per month. A university professor can expect to earn in the region of CUP 1500 (around USD$68 per month). The minimum wage has recently been raised to CUP 400 (around USD$16 per month).
It is extremely unlikely under current conditions that your spouse will be able to work, even if you yourself find a job.
Job Vacancies
It is advisable to approach international companies which have branches in Cuba rather than local companies, although note that most companies are joint ventures and thus still focus on Cuban hires.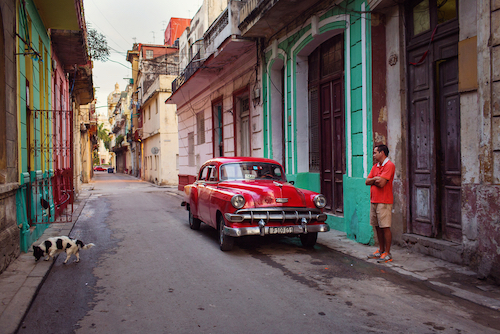 It is difficult to secure a job from outside Cuba
You are unlikely to find job fairs or much recruitment abroad for vacancies in Cuba. Secondment from a company for which you already work may be your best option.
Applying For A Job
If you are approaching a joint Cuban/international venture, ask them if there is anything specific that they require.
Qualifications And Training
If you are applying for a specific and professional post – for example, in medicine – and are successful in being hired, you will need to present a proof of technical and practical capacity, consisting of your qualifications and experience. You may need to have these apostilled and translated into Spanish.
Would you like to share your experience of life abroad with other readers? Answer the questions here to be featured in an interview!