South Africa is an appealing choice for many expats, with a pleasant climate and a potentially high standard of living. Its economy is stable, with several expanding sectors including manufacturing, but it has significant skills shortages which threaten the development of the economy. You will need a work permit in order to work legally in the country, but if you already work for a company that has a base in South Africa, then you can apply for an intra company transfer permit: a slightly simpler option than a full work visa.You do not have to have your work permit tied into a particular job, but can apply for a general permit. Corporate work permits are also available, in which a company can apply for a permit which allows them to hire a certain number of overseas personnel. The South African government is attempting to prioritize local workers and has therefore been tightening its permit application process.
The Intra Company Transfer Permit mentioned above extends for up to 4 years but cannot be extended after that: you will need to apply for another type of employment visa after this.
The General Work Visa can be obtained if you already have an offer from a South African company, who must prove that there is no local worker suitable for doing the job. You will need to submit the following documentation to the Department of Home Affairs (DHA):
• proof of your employer's attempts to recruit a South African worker
• proof of health and good standing
• SAQA (South African Qualifications Agency) confirming your qualifications
documents certifying job offer and acceptance
• CV
You can also apply for a Critical Skills Work Visa if you have a skill that the South African government has placed on the Critical Skills list. You do not need a job offer for this visa and you also have 12 months to find employment within the field of your expertise. However, you will need to have your qualifications in that particular skill certified by the relevant South African authority. This visa is issued for 5 years.
A Critical Skills Work Visa lasts for five years
If you are intending to set up your own business, then you can apply for a special Business Visa. You will need to show that at least 60% of your work force will be South African and will need to submit a detailed business plan along with other documentation.
You can either apply at your local South African consulate for your visa or, if you are in South Africa itself, a Visa Facilitation Centre.
The government's critical skills list currently encompasses 53 categories. The country's main industries are mining and mineral processing, but agriculture and finance are also big sectors and make a major contribution to the nation's GDP. Engineers are wanted, as are specialists in life and earth sciences, architecture, business, IT, agriculture, trades (such as mechanics and welders). If you have specialist skills, you may find yourself in demand in South Africa.
You may also find work in the tourism and hospitality industries. There is not a big demand for TEFL as English is South Africa's official language, but if you are English-speaking and have teaching skills in other subjects, such as STEM, then finding work in schools should be possible.
Secondment is also an option, as is working for a multinational: there are a large numbers of international operators with a base in South Africa including Dell, Deloitte, McDonalds, Pepsi, Toyota and GlaxoSmithKline.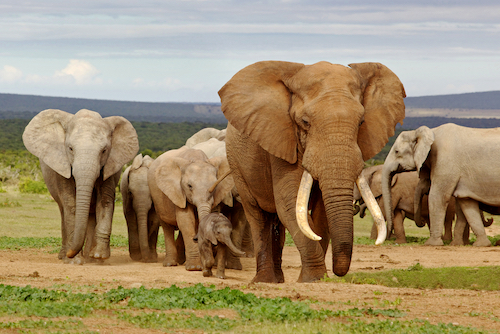 Tourism and hospitality often have vacancies available
South African businesses work a 5 day week, Monday – Friday, from 9 a.m. – 5 p.m. A typical working week consists of 40 hours although the maximum working week is set at 45 hours.
You will be entitled to 21 consecutive days of annual leave on full pay in every leave cycle: 15 working days per annum if you work a five-day week, and 18 working days per annum if you work a six-day week.
If you are pregnant, you will have a statutory entitlement to 4 consecutive months of unpaid maternity leave. This is compulsory and can only be reduced if a doctor certifies that you can return to work earlier.
The minimum age is set at R20 (US$1.38) per hour. Average salaries are not commensurate with Western countries but will depend on your skill level and your sector: as an employee of an international company you are likely to earn a significantly higher wage.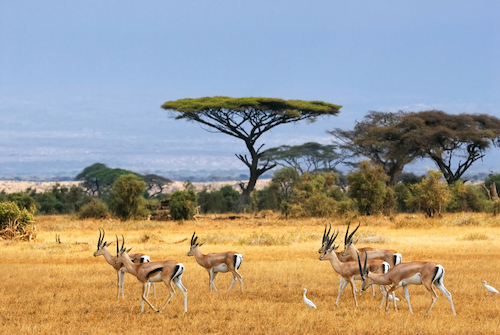 Your spouse will need their own visa if they want to work
Your spouse will need a separate work permit and will not be able to work under your own visa: permits are job specific. The restrictions in the country are quite stringent and even spouses of South African citizens are not automatically granted the right to work if they are third party nationals. If you are issued with a Critical Skills Work Visa, your spouse will be issued with a residence visa commensurate with your length of contract.
Job Vacancies
Speculative applications to companies are considered routine. You may need to upload your CV/resume and copies of any qualifications.
There are a number of recruitment agencies covering South Africa.
Applying For A Job
A standard CV/resume format is acceptable and you will not need to have this translated.
South Africa has comprehensive anti-discrimination legislation, covering protection from discrimination on the grounds of race, gender, sex, pregnancy, family responsibility or status, marital status, ethnic or social origin, HIV/AIDS status, colour, sexual orientation, age, disability, religion, conscience, belief, culture, language and birth.
Qualifications And Training
You will need to get any qualifications certified by the relevant authority, for instance SAQA (South African Qualifications Agency), especially if you are applying for a Skilled Workers Visa.
Would you like to share your experience of life abroad with other readers? Answer the questions here to be featured in an interview!