Denmark is one of the safest and most comfortable places in the world to live and work. It regularly appears in the top five of the Global Happiness index, and has excellent public services. The good news for expats is that it is one of the few countries in the EU that is still looking to employ foreign workers, and the system is set up to help you. Residents of Nordic, EU and EEA countries do not need to apply for a work permit. For citizens of all other countries, a work permit is required, even for voluntary work.You must apply for your work permit before you arrive in Denmark: there are various routes for acquiring the permit, according to the nature of the employment and your professional skills. In all cases, the application must be submitted to the Danish Embassy or Consulate in your home country, preferably in person.
If you cannot make the initial submission in person, you must attend the Embassy in person within 14 days of the submission to have your biometric data recorded. Applications typically take 1 to 3 months to be processed and there is a fee of 2900DK. Full details can be found on the official Danish government website New to Denmark.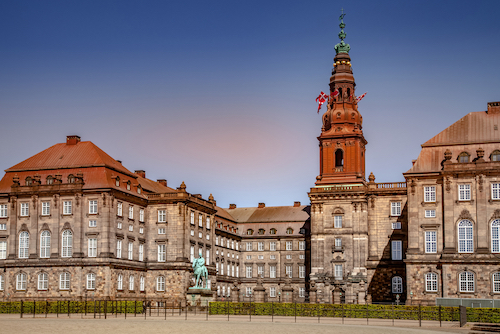 You will need to apply for your work permit before you arrive
There are several different categories of work permit:
Fast Track: for expats who have been offered a job by a company certified by the Danish Agency for International Recruitment and Integration (SIRI).
Pay Limit Scheme: for expats who have been offered a job with a high salary (at least 436000 DK).
Positive List: Denmark has a skills shortage in some professions. The Positive List, which is updated twice a year, specifies these. This visa is for expats who have been offered a job in one of these areas, and who have the necessary qualifications. Appropriately qualified asylum seekers are also eligible to use this scheme.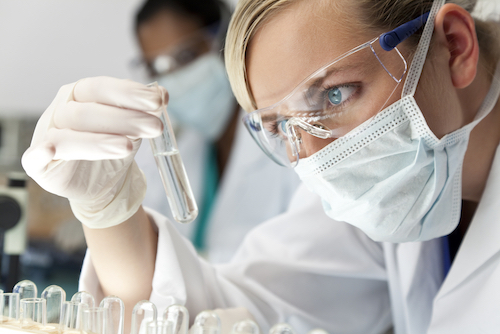 Work permits for researchers are available
Researcher: for expats (excluding guest researchers and PhD students) who have been offered a research post at a public or private research institution.
Special Individual Qualifications: for expats who have been offered a job only they can do. Typically, this permit is for athletes, artists, performers and chefs.
Herdsmen and Farm Managers: this permit only covers these two areas, and does not include other kinds of agricultural work, or forestry.
If you have a valid work permit, your spouse, civil partner or cohabiting partner, and dependant children under 18 may accompany you. If your spouse or partner wishes to work, they must apply for their own work permit.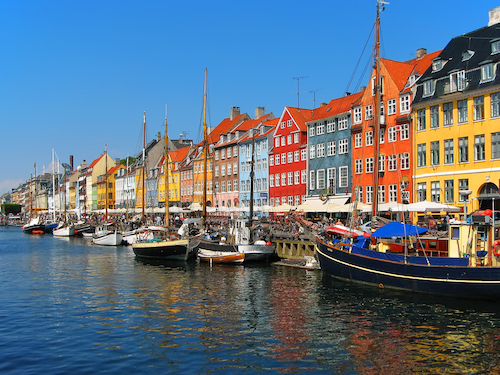 Each individual in a couple or family will need their own work permit
Upon arrival in Denmark, you must register your address in the country with the Civil Registration System (CPR), to obtain a Civil Registration Number and a health insurance card. You will need to produce your passport, work and residence permit, proof of address, original marriage certificate and its copy (if relevant), original birth certificates and their copies for any children under 18 who are accompanying you, and divorce or death certificates (if relevant). These must be in a Scandinavian language, English, or German.
It is not always essential to speak Danish, as many major companies work in English, but it is an advantage, and learning the language once you arrive is recommended. Medical professionals must be proficient in Danish.
Job Vacancies
At the time of writing, there are skills shortages in Environmental, Mechanical, Building, IT-related, Energy and Electrical Engineering; Medicine (including doctors, nurses, dentists, radiographers and lab technicians); IT and Networking; Education; Land Surveying; and Business Analysis. In all cases you must have the relevant professional qualifications plus a relevant B.A. or (for some positions) an M.A. or equivalent.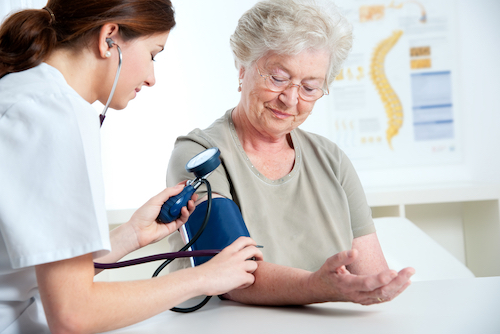 There are skills shortages in the medical field
In addition, for medicine and education you must be fluent in Danish. Medical professionals must pass specific tests in order to obtain authorisation to practice. For jobs in law, primary and secondary school teaching and pharmacy, local qualifications are usually required.
Jobs in Denmark are advertised in print newspapers, on a variety of websites, both local and international, and via Job Fairs. LinkedIn is not widely used.
Applications should be targeted towards the company or organisation: it is important not only to research your potential employer thoroughly, but to focus your CV in such a way as to demonstrate how you in particular will be able to benefit your potential employer and meet the challenges the job presents.
Denmark enjoys a high standard of living, but the cost of living is correspondingly higher than in the UK and the US. Average salaries run at around £580/ $750 per month gross, but professional salaries in the private sector are higher.
The working week is 37 hours, and once you have completed a year in employment, everyone is entitled to 5 weeks' paid holiday. (Leave is accrued at two days a month in the first year.) Leave entitlement is transferrable between jobs.
Would you like to share your experience of life abroad with other readers? Answer the questions here to be featured in an interview!