Greece has struggled economically during the last decade, and unemployment rates remain high. As a result, finding work in Greece can be difficult, and in most cases local workers take priority. In addition, fluency in modern Greek is a significant advantage. EU and EEA citizens may live and work in Greece without a work permit, but if they intend to stay in the country for longer than 90 days, they must register at a local Department of Aliens, and obtain a Certificate of Registration.All other expats must obtain a visa before they may live and work in Greece, and these can be hard to obtain, unless you are married to a Greek citizen or can prove you are of Greek origin.
For a National Work Visa, you must have an offer of work within Greece or be in the process of being transferred to Greece before you can apply. Your employer must be able to prove that no suitably qualified Greek or EU national is available to fill the vacancy, and must fulfil minimum profit requirements. They may also have to supply a deposit equivalent to several months of your salary: some employers will ask you to provide this.
Visas are handled by the Greek Ministry of Foreign Affairs, and the application form can be downloaded from their website. In addition to a valid job offer, you must supply your passport, proof of your professional and university qualifications, evidence of valid medical insurance and a criminal background check. Applications can take up to a year to be processed and you may have to attend an interview at the Greek embassy in your home country.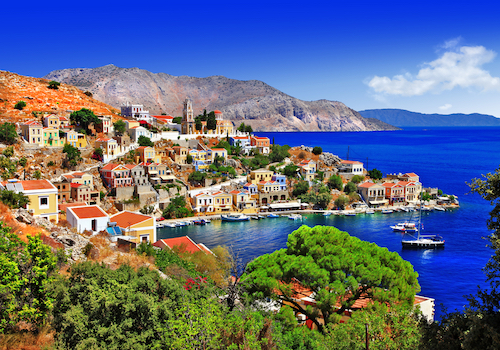 Most expats will need a visa to work in Greece
You can also enter Greece on a Schengen area visa and apply for jobs while you are there. Be aware, however, that once again any employer must be able to prove they cannot find a suitable Greek or EU/EEA national to fill the position.
You must apply for a work and residence permit within 30 days of your arrival: in order to do this, you must first also obtain local tax and social security numbers from the local tax office and the Social Security Institute. The application must be supported by proof of medical insurance, address, of ability to support yourself through a job, self-employment or private income, and a certificate from a state hospital that you do not have any serious communicable diseases.
Applications take time to process and if your Schengen area visa runs out during the process, you must leave the country and start over from the beginning.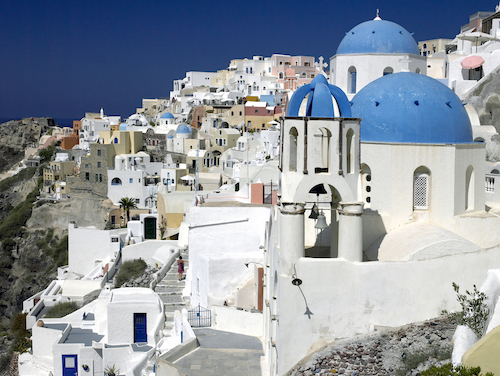 If you need to leave and reenter the country, you will have to restart your application
In all cases, there are fees for visas: these vary, but long-stay visas are €180 (£156/£200) in most cases at time of writing.
The cost of living in Greece runs at around 17% lower than in the UK and 36% lower than in the USA: rents are even lower. However, salaries are also low: on average, workers in Greece earn around £600/£700 a month. Expats can expect to enjoy a reasonable standard of living, but you will need to have medical insurance.
Job Vacancies
At time of writing, there are skills shortages in ICT operations and support; business and administrative management; and sales, development and marketing management.
Jobs in Greece are advertised on a number of international job websites, including Glassdoor and Reed.
Applying For A Job
CVs are expected to be long – 3-5 pages – and supported by academic and professional certificates, a covering letter, and health certificates.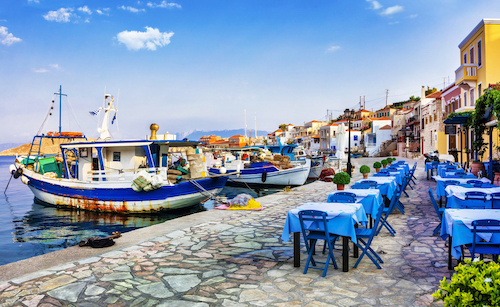 You may be required to submit health certificates with your CV
Whether or not your spouse and children under 18 can join you depends on your type of employment. Anyone who is considered an executive employer can bring their family with them from the start of their employment. In other cases, you must have worked there for two years and be able to prove you are able to support them.
Your spouse and children must also apply for visas and residence permits. If your spouse wishes to work, they must obtain a work visa. Civil partnerships and same-sex marriage are not recognised in Greece and civil- and same-sex partners may not be able to join you.
Would you like to share your experience of life abroad with other readers? Answer the questions here to be featured in an interview!