Making plans to move abroad can be time-consuming. After all, each country has its own rules, its own regulations and its own processes—including with regard to banking. But the good news is that in Ecuador anybody can open an account with the right documents—including foreign nationals. So, if you're looking to open a bank account in Ecuador, here's what you need to know.
What documents are needed to open an account?
You may wish to keep your bank account back home, which many expats choose to do. However, if you're moving to Ecuador, you will need to open a bank account there, too. This is especially the case if you are planning to work in the country, as employers make it a requirement for salary transfers. 
If you don't speak Spanish, you may want to take a Spanish-speaking friend or translator with you when you go to open your account. You will also need to take certain documents along with you.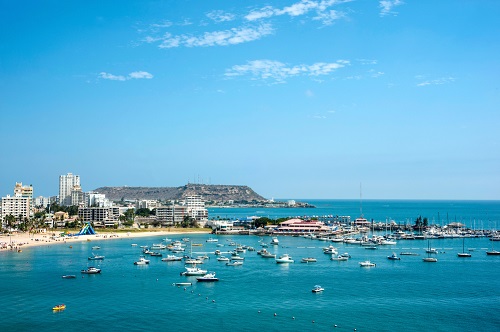 The documents (and photocopies!) that you need will vary depending upon the account type you're trying to open, as well as the bank you're looking to open it with. But typically, you'll need the following:
A deposit to open the account—usually around 300 USD

Your passport and coloured copies (black and white copies will not be accepted)

Proof of address—this can be in the form of a utility bill that's less than two months old or a signed rental contract

Your residence card plus a coloured photocopy

A copy of your work contract

A letter of recommendation from somebody who has an account at your chosen bank
Although the above documents are typically requested, each bank will have its own requirements. So, if you're unsure what you will need, it's always best to check with them in advance. This will save you from having to make multiple trips back and forth.
What are the main banks in Ecuador?
If you're looking for an international bank, there's only one that operates in Ecuador: Citibank. However, there are numerous reliable local banks to choose from, such as:
If you're not sure which bank to go for, it's worth shopping around to see which bank's requirements you meet. Also, consider which one has the most suitable account type for your personal finances. Banking hours in Ecuador are short, with most operating between the hours of 9 am and 1 pm. However, some branches do reopen after lunch, so it's important to check before you visit.
How to open a bank account
To open a bank account, it's best to head into a branch in-person and ask an advisor to help you set one up. You'll need to let them know whether you're planning to open a savings account or a checking account. Bear in mind that you can only open a checking account if you are a resident, or if you have made an investment into Ecuador, such as through purchasing property.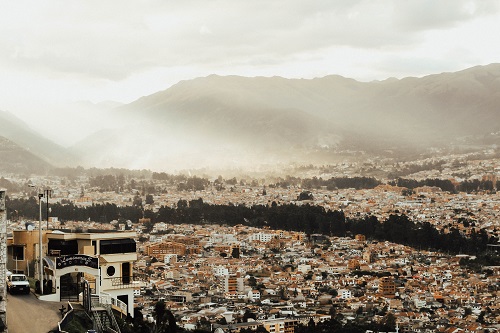 If you're opening a checking account, then, in addition to the documents mentioned previously, you'll need to take a notarised copy of your real estate deed (known as Escritura Publica) or proof that you have invested at least 25,000 USD into the country. You may have done this through either a bank deposit or a business enterprise.
If you're in Ecuador temporarily, you'll be able to open a savings account without these documents.
It's important to note that queueing at the bank is somewhat of a national sport in Ecuador, and you'll need to practice endurance. Also, you will not be allowed to use your mobile phone whilst you are standing in line.
Once your contract is signed and your account has been opened, you'll receive your debit card—this will be about a week later. It is important to ensure that you have access to other finances until you can take out money from your account.