When it comes to opening a bank account in Italy, expats ordinarily have four choices. They can choose to:
Keep their existing account in their home country, which is particularly useful for anyone planning to move back at some point in the future

Open a local account, which is usually necessary for individuals working in their destination country

Open an international account with their existing bank, if such branches exist in their destination country

Open an offshore account
Italy has a range of banks available for expats to use, including co-operative banks and commercial banks. As an expat, you can choose to open either an Italian account or a non-resident account. Non-resident accounts tend to be more popular with foreigners, due to their lower interest rates.
Anyone over the age of 18 can open a bank account in Italy, regardless of their citizenship status. 
The biggest banks in the country are Banca Intesa and Banca Monte dei Paschi di Siena. However, the most popular among expats are Unicredit, Banco di Napoli and Banca Nazionale del Lavoro. Larger banks tend to operate primarily in the cities, though most have a few branches throughout the rest of the country. One major incentive for choosing a big name is the superior services on offer, including internet and telephone banking.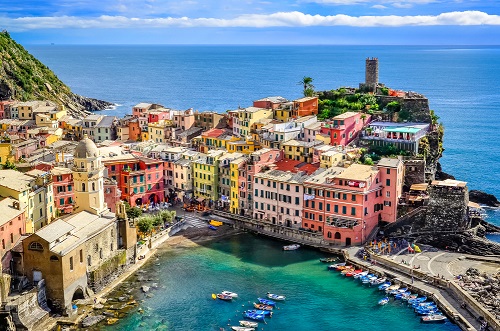 Banks in Italy are generally open Monday to Friday between 8am and 1:30pm, and most reopen between 2pm and 4:30pm, too. Some branches also open on Saturday mornings. Times may vary from branch to branch, however, so it is a good idea to check specific opening times before you make a visit or call. Many banks close for the afternoon on the day before a bank holiday, as well as shutting for the bank holiday itself.
In order to open a bank account in Italy, you should visit the branch in person. You will need to take the following documents with you:
Passport

Proof of address

Tax code (

codice fiscal

)

Proof of employment
You will be required to complete an application form. Usually, you will be issued with your new banking details on the same day. Then, within a few days, the associated cards and cheque books should arrive by post.
Obtaining a tax code is a simple process, though one that entails visiting a tax office (Agenzia delle Entrate). There are many throughout the country. You will need to supply your passport in order to apply for a tax code. If you need to open an Italian bank account before your arrival in the country, you can get your tax code from your nearest Italian embassy and apply remotely.
Expats with a work contract or residence permit may prefer to open a resident's bank account. In order to do this, you will need your tax code and the same identification documents as listed above. 
One of the biggest problems facing expats who wish to open a bank account in Italy is the language barrier. Most information leaflets and application forms will be in Italian, and few branches have English-speaking staff. In saying this, some larger banks may have someone who can help, if you ask in advance. Taking along someone who is fluent in both languages can be useful, or you could arrange to have the relevant information translated (though this may be costly).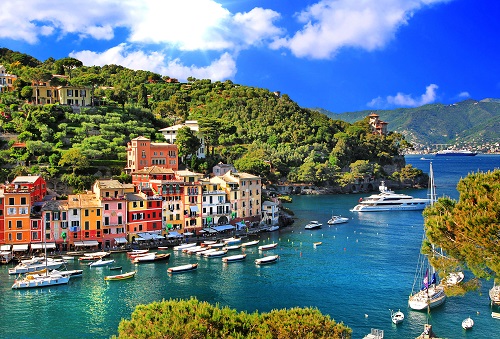 Before opening an Italian bank account, you should do your research and shop around. If you know where you are moving to, or have already made the move, contact your local bank before making an appointment to open an account. This will give you the opportunity to check whether they have experience in dealing with expats and in opening non-resident accounts. Some smaller branches, particularly in more rural areas, may struggle to provide the services you require.
Italy has no shortage of ATM, or bancomat, machines, and most are expat-friendly, with an option to switch to your preferred language prior to making any transactions. There is often a 300 Euro daily limit on withdrawals from ATMs.
Visa, MasterCard, and CartaSi (the local option) are all frequently used in Italy. However, expats should be aware that credit card withdrawals from ATMs may incur hefty transaction fees.
The most popular type of account used in Italy is the standard current account, also known as a chequing account. Some banks may stipulate that customers maintain a minimum balance in order to keep the account active, while others charge account management fees.
Most Italian banks offer expats a comprehensive range of services, akin to those native citizens can access, including internet and mobile banking, cheque books, savings accounts, Visa cards, and credit cards.
Expats using cheques in Italy must be aware that they should be written out in Italian in black or blue ink. Furthermore, American expats need to remember that Italian banks will read the date in the European format of dd-mm-yy and should fill out their cheques accordingly.