Renting property
If you are moving to Egypt for work, your employer probably has plenty of experience in finding rentals, so make sure you use it, as the best way of finding properties is word of mouth. You can also register with an estate agent, but note that the industry is not regulated. If any third party helps you find a property, then it is customary to pay a finder's fee – this is often the equivalent of one month's rent.You can register with an estate agent, but never prepay a finder's fee. Agents may try to push you towards expensive rentals with a higher commission, or rush you around every property on their books. Be firm; state your requirements and do not let them be disregarded. State the number of properties you are prepared to look at in one day, and take your time inspecting each one.
There are a few websites that can help you find property to rent in Egypt. Some popular examples are as follows:
Typical lease terms
Do not accept a verbal agreement. Make sure your lease is signed and witnessed, with copies for yourself and your landlord.
A deposit of three or four month's rent is typical when you sign. It should describe and cover any pre-existing damage, and stipulate who is responsible for maintenance and repairs. If the owner says they will fix anything, record that in writing too.
Properties may be described as 'empty' or 'unfurnished', but still contain some furnishings. If these are not included in the lease, then you will be responsible for any repairs.The lease should also stipulate notice requirements. Thirty days' notice from you or the landlord is fair and normal.
You will be liable for setting up and paying for all utilities. Keep a record of all contracts and payments, as they are proof you have been paying your bills and not giving the address a bad reputation. You are also responsible for any utility equipment in your property, such as meters, pipes, wiring and cables. Check the condition of all of these before moving in, and log any existing issues in your lease.
Rents will normally increase 10% per year. If you are asked to start increasing your payments after your first month, refuse. After six months, it is a reasonable request. Based on how long you are likely to be in Egypt, you can try to negotiate a lower total percentage increase and work out what this comes to on a monthly basis. Make sure this is included in your lease.
Many buildings combine office space and accommodation. Check what businesses are in the building, as their customers and staff may eat into the available parking space.
Typical rental prices in major expat destinations
The main destinations are Alexandria and Cairo. Alexandria is cheaper, with properties costing between 1,700 LE and 3,200 LE (£87 and £163) per month. A flat in Cairo averages 2,000 LE (£102) per month, and a three-bedroom house averages 4,000 LE (£204) per month.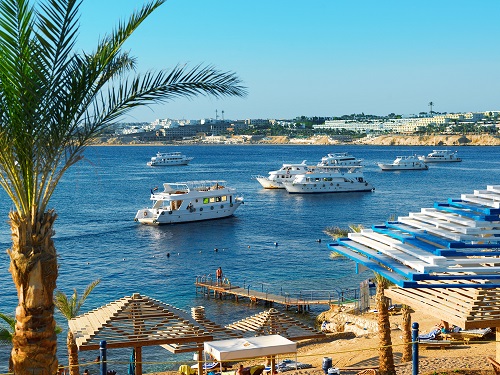 Alexandria and Cairo are popular places to live among expats in Egypt.
Specific advice for expats
You will need air conditioning; summer temperatures can reach 50 degrees Celsius. When there is a sandstorm, you will want to stay indoors.
If you are in Cairo, try to base your life and activities – home, children's school, place of work – on the same side of the Nile. Having to commute across the river on a regular basis is horrendous.
Cairo is a desert city, and the dust will get into your property even if your windows and doors are tightly shut. Electrical items in particular will need to be dusted frequently.
For national security, the authorities maintain a database of which foreigners are where. Your landlord will need to supply them with a copy of your passport.
If you are in an apartment building, you will have a bowab – a doorman, who lives in the same building and takes care of small tasks and errands, for about 20 LE a month. Do not try to be independent of his services – he can be your best friend, as long as you keep your relationship on a professional basis.
Word will get out that a foreigner has moved in, and for a month or so people will be calling to offer services, such as ironing or cleaning. If you don't want them, decline in a polite and friendly manner. If you have a bowab, leave it up to him to arrange them.
Your landlord should have copies of the latest bills and invoices for all your property's utilities. Use these to verify what is available and/or currently in use. Make sure you confirm that they really do relate to your specific property. You may be told the property is gas-heated. Look to see that it has a meter, which would mean it is on the mains. If there is no meter, then the property may require bottled gas, which it is up to you to acquire. Note also that the gas may have been shut off while the property was empty. As it is your responsibility to set up every utility and service, do not pay any deposits to the landlord for that purpose.
Telephone bills are not sent out to customers. About every six months, the newspapers publish a notice that they are ready to be paid. You can then call your phone company to find out the amount and pay it. Keep copies of the bill for yourself and for the landlord.
Electricity outages can be expected once a day, each lasting around five minutes. If you have anything that depends on electricity – for example, a computer – then acquire an uninterruptible power supply, and turn everything off if you are leaving the flat for any length of time. It is also a good idea to get a small torch for night-time outages.
Single women do not commonly live alone. Single people should beware of entertaining single visitors of the opposite gender, as it can get both parties a reputation you do not want. The small print of your lease may well have rules about guests, giving the landlord the power to evict you if you break them. It is also not considered proper for unmarried men and women to live together, even as platonic flatmates. Buying a couple of cheap wedding rings will preserve your reputation and avoid problems with neighbours and your landlord.
The Egyptian currency is the pound, and it uses the same symbol as the British pound, i.e. '£'. However, it is worth a lot less. If you see a price in pounds, make sure you know which type it is.
Buying property
The following websites handle properties for sale:
However, the most reliable method of finding property to buy is to find a simsar. This is a man known to every bowab on the street, who knows what is for sale. Ask any bowab in the area you would like to live in who the local simsar is, and arrange a meeting.
Legal restrictions for foreign nationals
Foreign nationals with a residence visa can purchase residential properties, but owning a property does not guarantee that your visa will be renewed.
As individuals, foreign nationals cannot own non-residential property, agricultural land or land that could be reclaimed for agriculture. They would need to incorporate a company that would own the property instead.
Some parts of the country have restrictions on the number of properties a foreigner can own – usually they can own no more than two. If you are not buying in a typical expat destination, then take legal advice on this matter.
Typical house buying procedure
The market consists of resale or key ready properties (which are ready to be moved into) and off-plan properties (which may be at any stage of construction, including not yet existing in any form but on paper).
Off-plan properties normally require a deposit of between 20% and 40% of the purchase price, and may allow interest free payment plans for a number of years. They are registered as complete properties at the point that they become inhabitable.
Other than that, all stages of the purchase process are the same as for key ready properties, which is described below.
By law, the purchase contract must be in both Arabic and English. You will need an independent solicitor, who can check the Arabic and English terms of the contract. They can conduct all due diligence: the seller's history; all necessary ownership and building permissions for the property; and whether there are outstanding debts on the property that you will inherit as the new owner. They will also ensure that all due taxes and utility bills are paid on the property up to the date of purchase.
Always agree fees with your solicitor before proceeding, and be sure to choose one who is experienced in property sales. Do not go with a solicitor simply because they are recommended by the seller.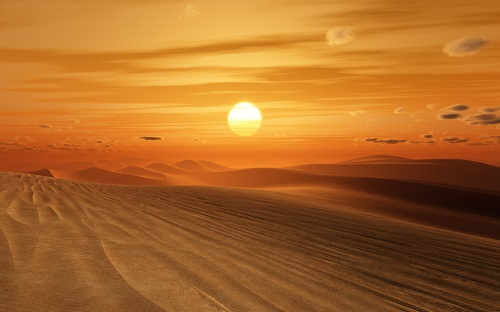 By law, the purchase contract for a property in Egypt must be in both Arabic and English.
Once you have confirmed the price with the seller, you will normally pay a reservation deposit, which will secure the property and remove it from the market. This is normally non-refundable.
The purchase contract is then drawn up. This details everything about the purchase, including: the property (location, street name, building number and floor number); your details; the seller's details; precisely what you are purchasing; confirmation that the building was constructed under license from the government; a date for the final transfer of funds and completion; and the payment method. You will sign two copies, and pay a further deposit, as specified in the contract. The seller then signs the contracts, keeps one copy and returns the other to you.
At this stage, you can opt to register your purchase immediately, or to wait until completion. There are two types of registration. Local registration (also known as Court Validity Suite) is carried out by a local solicitor and takes two to six months. National registration is with the Land Registry in Cairo and can take a long time for new properties, as the owner or builder cannot begin the process until it has been built. The process from there can take 18 months to complete, and then they have to transfer the registration to the new buyer. Therefore, most buyers opt for local registration first, then national when it becomes possible.
Once everything has been completed according to the contract (i.e. you have paid the asking price and, in the case of off-plan properties, the property is ready to be lived in), you can take possession, regardless of the stage of registration you are at.
A complete off-plan property will not necessarily have water, a water boiler or electricity installed, so you may need to take care of this post-purchase.
Specific advice for expats
Egyptian law allows landlords to sell buildings without granting a share to the buyer of the land they stand on. Therefore, if buying an entire building, check that the contract states you will own the land on which it stands.
Make sure that the building you are buying is registered to the seller, and that their right to ownership – and hence to sell – is established by law. Many older buildings are not registered, and can be subject to disputes among family members claiming ownership. Your solicitor must verify the chain of transfers of title.
Mortgages for foreign nationals
Mortgages are rare in Egypt, though there is no bar to foreigners having one. Some developers may offer you loans of their own, but check the conditions and interest rates carefully if you take this option, and engage independent legal advice.