Renting property
There is no minimum term for a rental in Estonia, with some properties even advertised for daily rent. A lease may be for a fixed or unspecified term. Fixed-term leases can generally be renegotiated when the term has finished. You will probably have to give three months' notice if you want to leave earlier. Both parties can agree to a shorter notice period, but not a longer one. Unspecified leases let you leave at any time, with an agreed notice period.Many rentals are made without a lease. In this instance, the renter still has statutory protection under Estonian law, but you may want the safety net of knowing precisely who your landlord is and what you can expect of them. Therefore, if you are offered a purely verbal contract, ask for it in writing, and confirm exactly who is signing it.
When you sign your lease, you will typically have to pay a deposit and a month's rent in advance. Once you leave the property, you should get the deposit back, minus the cost of any damages. You will need an Estonian bank account to make your payments by standing order. Usually this will be set up so that your rent goes out at the start of each month.
Your lease will probably only be in Estonian. Ask for a translation, and persist to make sure you get one, even if you are initially told this isn't possible. The lease should include a description of the property, including address, size and condition; the rental price; the payment method; responsibility for utility bills; duration of the agreement; conditions for cancellation and giving notice; penalties for breaches of any terms; and a precise inventory of the property's contents.
Payments are often made in cash to help landlords avoid paying taxes. If you want to be able to prove exactly what has been paid and when, push to pay by bank transfer.
Flats come furnished, part-furnished and unfurnished. If you opt for an unfurnished property, bear in mind that these often don't contain white goods or any furniture. Check that the state of the property matches the description in the lease. Furnished apartments stay furnished, so don't try to negotiate this; the landlord probably has nowhere else to put their stuff.
Drivers should check whether the property comes with a parking space, and whether this is covered by the lease.
Finding properties to rent
There are several agencies available that can help you find properties to rent:
• Domus
• Pindi
• RE Kinnisvara
• Uusmaa
There are also portals that aggregate rental opportunities:
• 1home
• City 24
• Kuldnebors
• KV
There are Facebook groups that will let you deal directly with owners and avoid agency fees:
• "Expats in Tallinn/Estonia" (in English)
• "Korterite üürimine (MAAKLERITETA!)" (in Estonian, but there's no problem with replying to ads in English)
• Facebook Marketplace
Another way to deal directly with owners is to check advertisements in newspapers and call the numbers provided. Ads are always best responded to by phone, as the market is fast moving, and emails may not be answered, or else may be answered too late. However, it may be harder this way to find owners who will rent to foreigners.
Home Inspection lets you run a check on any home you find, and provides details of its price, condition, and so on.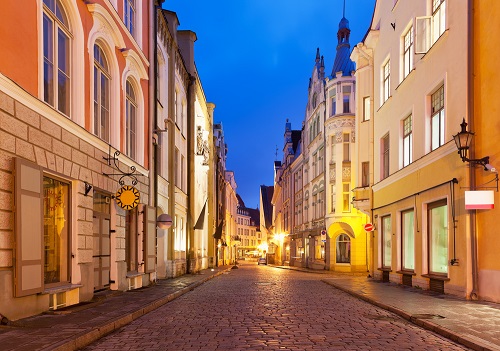 There are a number of agencies, portals and Facebook groups that can help you find property in Estonia.
Typical rental prices in major expat destinations
The only real expat area in Estonia is Tallinn. Prices there vary significantly, and the advertised rent may or may not include bills. A one-bedroom apartment in Tallinn will probably cost you in the region of 400 to 450 euros a month. A higher-end apartment could cost you up to 1,200 euros a month.
Specific advice for expats
The market is fast-moving, and properties may go to whoever signs and pays first, regardless of promises to hold them for other viewers. Reservation fees are not illegal, but there is little point to them. You may need to make a decision within 24 hours of viewing, and anything you can't view more or less at once will probably be snapped up by someone else. If you are not already resident in the area, therefore, it is unlikely you will be able to secure somewhere. There is no point in starting to look before you arrive in the country.
Foreign nationals who stay for more than three months must have a residence permit, and they must be registered with an Estonian ID. Landlords must pay more tax for registered foreign tenants, so may decline offers from them. To avoid wasting anyone's time, state straight off that you are not local, and that you will be registering yourself, or that you are already registered. It is your responsibility to see that your tenancy is added to the Population Register.
The number of rooms given in the property description refers to bedrooms and living rooms. Remember that any property built before 1990 was built during the communist era, when there were different standards of comfort and interior design. Confirm in advance that your flat has a separate toilet and kitchen amenities – flats are still advertised without either, though kitchen amenities can at least be bought separately. Many apartment buildings have shared laundry facilities, and this is considered perfectly normal.
Your lease should stipulate payments for utilities. Some may be included in your rent, but you are more likely to need to pay them separately. You will need to sign your own internet contract as a tenant, for which you will almost certainly need to be registered with an Estonian ID.
Estonian properties have a wide range of heating systems, for example, they can have: wood stoves (where you have to buy the wood), electric (the most expensive system), gas or central heating for the entire block. Check which applies to your property. If you are paying for your heating, then bear in mind the extremes of Estonian weather when budgeting. Bills may go from €80 in summer to €180 in winter. Ask to see a previous bill to get an idea of how much you will have to pay.
If renting in an apartment block, ask whether the building has an active and engaged apartment cooperative (korteriühistu). This will make maintenance issues far simpler for you.
Many apartments will not allow pets: if you want to keep one, state this straight off.
Buying property
By and large, foreign nationals may buy property with the permission of the local authorities, which will usually be granted. However, Estonian's four largest islands (Hiiumaa, Muhu, Saaremaa and Vormsi, which form its border with the Baltic sea) and certain listed territories adjacent to the Russian border are off-limits to non-EU citizens for the purposes of purchasing property.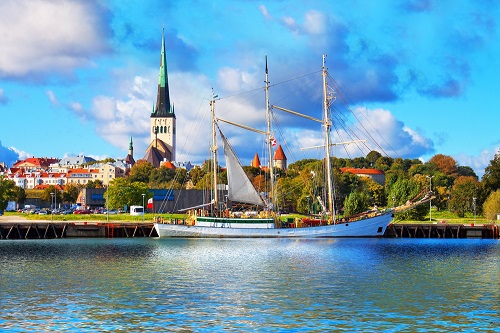 Foreign nationals may not buy property in certain areas of Estonia.
Typical house buying procedure
The process of buying and registering a property usually takes around 65 days, once you have identified the property you want.
By law, a notary must be involved at every stage requiring documentation. Buyer and seller can prepare the documents themselves for review by a notary, but it is more common for the notary to prepare them. The buyer must be present in person to sign all the documents.
The first step is to verify that the property is registered with the Estonian Land Register, and that the seller is genuinely the owner. You also need to check that the property is free of encumbrances, such as mortgages and any unpaid bills or other debts.
Look the property up with the Estonian Land Board to get all the physical information that you need: the boundaries of the property, soil composition and so on.
A pre-purchase contract is drawn up based on the buyer's offer to the seller, which can be oral. Once signed and notarised, the contract is immediately binding under Estonian law, with no opt-out period. It commits buyer and seller to the sale and establishes terms such as payment amounts and dates. At this stage, the buyer must pay a deposit of between 10% and 20% and a tax of 0.4% of the property value.
Once payment is made, the notary prepares the Transfer of the Ownership of the Real Estate, which is signed by both parties. The buyer then pays stamp duty (0.3% to 0.5%), and the notary applies to the Land Register to register the transfer of ownership. Estonia does not have property deeds. Once the 0.25% fee has been paid at the Land Register, the process is complete and the property is yours. The transfer will automatically be published in the Official State Gazette, but this does not affect your ownership.
Finding properties to buy
The sources listed above, within the section on renting, may also prove useful to those searching for properties to buy.
Specific advice for expats
If you are relying on a mortgage from abroad, your lender may be accustomed to more layers of bureaucracy than the Estonian system provides. They may therefore require documents that do not formally exist in Estonia, such as a survey report or a formal document declaring freedom from encumbrances. If this is the case, your notary can probably help assemble an ad hoc document that will satisfy them.
Mortgages for foreign nationals
If you are an EU citizen or have been granted an indefinite residence permit, then you will qualify for a home loan under mostly the same conditions as an Estonian citizen. Your best chance will be if you are already a customer of the bank.
However, a mortgage granted to a foreigner may be no more than a 50% mortgage at 7% interest, rather than the more usual 80% at 2% to 4% interest. Your bank may also require an income paid in euros, and a larger down payment – i.e. a minimum of 40% rather than 20%. They will make their own assessment of how likely you are to make the property your full-time residence. Some may add a requirement that if you leave the country permanently, or have your residency revoked, then the loan must be repaid in full.