Prescriptions in Estonia are partly covered by the national health system, the Haigekassa (also known as the Estonian Health Insurance Fund/EHIF), so if you are registered with EHIF, you will be eligible for discounts on prescriptions for your medication.Prescription charges are based on a co-pay system, so you will need to make a small payment for your prescriptions and possibly some additional costs, depending on the overall cost of your medication. If you opt to take out private health cover, then some of your prescription costs might be covered by your policy.
What is available?
The medication that you are likely to need on a day-to-day basis will be widely available in Estonia. Some medicines that are available over the counter in the UK, such as aspirin and various ointments, can only be obtained from pharmacies: for example, antibiotics are prescription only. Most over-the-counter medication will be prescription-free, however.
Pharmaceutical medication is only distributed to the public through privately owned pharmacies. Hospital pharmacies are only allowed to distribute pharmaceuticals for hospital use.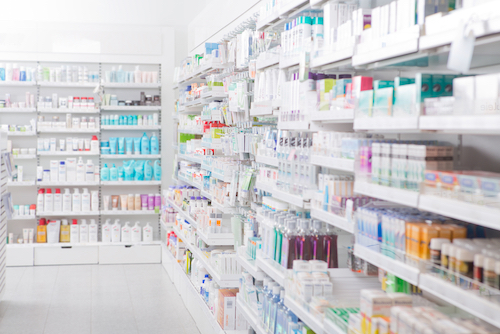 Hospital pharmacies can only distribute drugs for use in hospital
80% of pharmacies are run by pharmacy chains. These are tightly controlled by the main wholesalers, since there are no effective restrictions regarding the number of pharmacies owned by one legal body.
Medication is evaluated by the Committee for Medicinal Products, and EHIF, along with the Ministry of Social Affairs, sets out the list of medication which is discounted under the national health insurance scheme. This will depend on:
• the proven efficacy and safety of a medicinal product
• the cost-effectiveness of the medication
• the existence of alternative medicinal products or treatments
• the possibilities for misuse and overuse of the medicine and any consequences
• the possibilities for providing the rational use of a medicinal product and a reliable prognosis of its retail sale volume
• compliance with the financial means of health insurance, including the principle that the expenses incurred to provide medicinal benefits must not exceed 20% of the expenses prescribed for healthcare benefits in the annual health insurance budget
The list of discount medication is amended once per quarter, on the 1st of January, 1st of April, 1st of July and 1st of October each year.
You will need to present your ID card to the pharmacist in order to make your purchase. If there is a preferential rate for the medicine, you will only have to pay the preferential price and the pharmacy will receive the remaining amount of the full price from EHIF.
Estonia has a high-tech healthcare service in terms of the organization of medical records.
The Digital Prescription Centre, a centralized service giving access to doctors and pharmacists, has been in operation since 2010. It's connected to the Health Information System (EHR), EHIF itself and healthcare providers via a system known as the X-road. All digital prescriptions are collected in a central prescription centre, providing access to all prescriptions issued by doctors so that medicine can be purchased from any pharmacy in Estonia.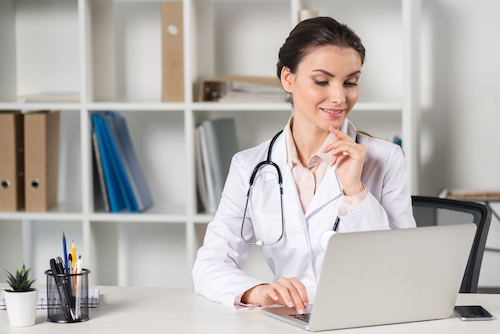 Estonia has an excellent digital management system for healthcare
A doctor will take your ID number and prescribe your medication via the Prescription Centre and the X-road. When you go to the pharmacy, they will be able to access your prescription if they have your ID number.
You can also access your own prescription portal to see your prescription, and your GP will also be able to check whether you've picked up your prescription; what medications you're taking; and any contraindications between the medications that you've purchased.
If you are bringing your own medication into the country, you need to check whether it's legal under Estonian regulations: the law is different in different countries. You can do this via the EHIF website.
How much do prescriptions cost?
Prescriptions will involve co-payment, but this is usually quite minimal (a standard fee of €2.50). You may also have to pay a percentage (50% or 25%) of the costs above the standard fee, or even the full fee, depending on the medication. For example, if the medicine you have been prescribed is not on the national list of medicinal products, you'll be charged the full cost and it is not refundable.
The percentage co-payment of 25% is reduced to 10% for:
• children aged 4–16 years
• people receiving a state pension
• people aged over 63 years
• people with partial or no capacity to work
There is no overall cap on prescription charges.
The full cost of some medication is described by the WHO as 'relatively high.' Patients in Estonia currently cover more than 40% of total costs of prescription medicines: the second highest in Europe.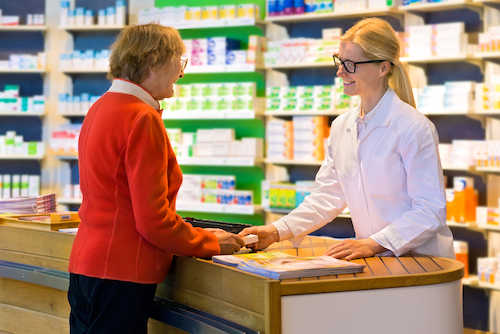 Patients cover much of the cost of medication in Estonia
The lack of a cap on prescription charges has an impact on low-income groups and people with chronic illnesses who need a high volume of repeat prescriptions. It is estimated that pharmaceutical costs have increased faster than any other components of the EHIF budget and continually exceed the consumer price index in the health care sector.
How to get the care you need
If you are an expat, as soon as you are registered as resident in Estonia, you will become eligible to register for the state health insurance system and will need to start making contributions. These will either be deducted from your salary or paid directly to EHIF if you are self-employed, or if you sign up independently with the state system under a voluntary insurance contract.
You will need to register with a GP and you are likely to be signed up with a family nurse, as well. Your doctor will issue a digital prescription for any medication you require and you can then collect it from the pharmacy, as outlined above.
Pharmacies are located in all shopping centres. Opening hours are usually between 10am and 9pm. There are also 24-hour emergency pharmacies in all areas.
Would you like to share your experience of life abroad with other readers? Answer the questions here to be featured in an interview!