Overall, the quality of healthcare in this Baltic state is described by expats and the WHO alike as being of a high standard. This is particularly true of urban centres such as Tallinn, Tartu and Pärnu, although you may experience less modern facilities, as well as a language barrier, in more rural areas.Estonia has a comprehensive national health insurance scheme, the Haigekassa/EHIF, which covers over 95% of Estonia's citizens. However, there are also a number of private clinics covering everything from counselling to dental care, and the country is a destination for medical tourism due to high tech facilities, well-trained medical personnel, and competitive prices in the private healthcare sector.
Estonia was also the first country in the world to establish a national system of medical records and it is a digital pioneer.
Public healthcare in Estonia
Currently, healthcare is supervised by the EHIF, the Health Board of Estonia, and an expert committee on the quality of health services.
If you are an expat then as soon as you are registered as resident in Estonia, you will become eligible to register also for the state health insurance system. Your treatment will be partially funded by national insurance contributions deducted from your salary, and also by the Estonian state.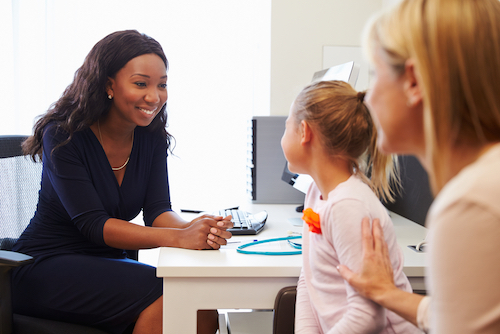 Treatment for expats is partially covered by the national health scheme
If you are registered with EHIF, you will be covered for:
• GP visits
• hospital treatment
• referrals from your doctor; for instance, to a gynecologist or a psychiatrist
You will also be covered for certain aspects of healthcare if you are uninsured: for example if you are pregnant, or in cases of emergency. In these cases, your treatment will be free.
Currently, 19 hospitals are funded by the EHIF. There are just over 20 private hospitals across the country.
The WHO ranks Estonia as 77th in its global listing, but says in a report from 2018 that Estonia has made substantial strides in healthcare provision in recent years. For example, in terms of life expectancy, it has made 'remarkable' progress when it comes to a number of health indicators.
Avoidable hospital admissions for pulmonary and respiratory complaints are very good, but poor when it comes to hypertension. Also, the number of hospitals has severely declined since the 1990s, and EHIF is acknowledged by the state and independent authorities as being overstretched and underfunded. The WHO reports that the number of doctors is stabilising, but shortages in nursing remain a cause of concern.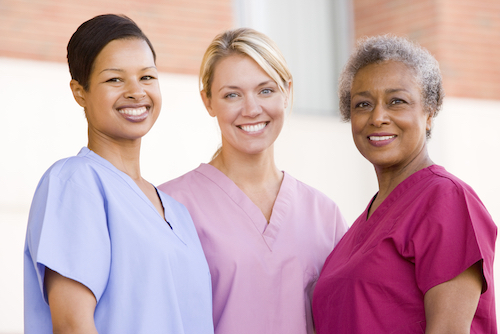 A shortage of nurses is a cause for concern in Estonia
The Bertelsmann Foundation's 'Social Justice in the EU' index says that the main social problem with the Estonian healthcare system is inequality across income groups, since access to health services is not universal, but depends on a person's insurance status.
In 2015, the last reported year, 12.7% of surveyed Estonians said that they had experienced a lack of medical attention because of cost, distance and long waiting lists. These issues will not necessarily affect you as an expat, but the overstretched nature of the healthcare system can lead some expats to take out private cover for additional peace of mind.
Private healthcare in Estonia
With over 20 private hospitals and clinics and a dedicated orthopaedic hospital, Estonia is currently a centre for medical tourism, including bariatric surgery, gynaecology, gastric bypass treatment, otolaryngology, dental treatment urology, general surgery and plastic surgery. In 2016, around 1.2% of visitors to the country had come for the purpose of seeking private medical treatment. Bariatric treatment is particularly popular.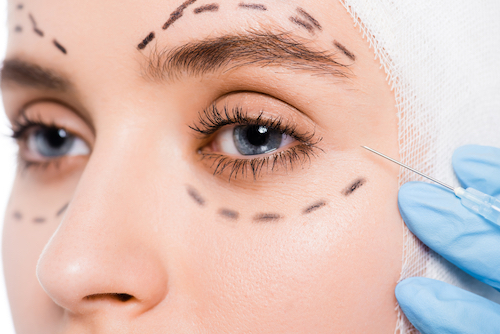 Cosmetic surgery is a main cause of medical tourism
Costs for private treatment are generally lower than elsewhere in Europe or the USA, while the quality of treatment and care is of a high standard and uses cutting-edge technology. Companies arranging your visit will also arrange flights and ferries, as well as liaising with your surgeon. Medicine Estonia promotes the country's medical services to overseas patients.
Some patients prefer either to pay out-of-pocket for procedures, or to claim under private health insurance. A hip or knee operation will cost around €5,600 in Estonia. The cost of a total knee replacement will be €6,400. For a gastric sleeve (a bariatric procedure in which part of your stomach is removed for weight loss purposes), the cost will be about €6,000 euros in Estonia, compared to around €9,000 euros in Finland and €7,450 in Sweden.
Taking out private cover will speed up your access to treatment and also in some cases, to diagnosis. As is often the case with private medical insurance, it will cover areas not currently covered under the state system, like some forms of alternative therapy.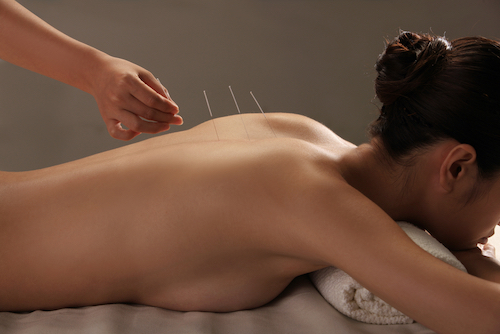 Some alternative therapies will need to be covered privately
The cost will depend on factors such as your age and any pre-existing conditions, and the kind of package you opt for. A more expensive insurance package will give you more a extensive range of treatment and facilities.
As so many variables have an effect on the cost of international private medical insurance in Estonia it becomes very difficult to give accurate estimates without knowing the full details of the coverage required.
However, as a very rough guide, using a standard profile of a 40-year-old British male with no deductibles, no co-insurance, a middle-tier plan/product, all modules included and worldwide coverage excluding the US, a ballpark price of around £4,000/$5,000 per year might be expected. Were coverage to be expanded to include the US then the premium could increase to almost double that amount.
Would you like to share your experience of life abroad with other readers? Answer the questions here to be featured in an interview!