Helsinki, Finland's capital, is rapidly gaining momentum as an expat destination. Increasing numbers of people from Europe and all over the world are considering moving to the city because of its high living standards, robust healthcare system, great quality of education, stable economy and rich, captivating culture. Many migrants who move here for business or studies choose to make it their permanent home once they get accustomed to its people and lifestyle. The global city is also the hub of all political, industrial, commercial, social and academic activities across the nation. It is therefore ideal for those who are interested in new career prospects.It is safe to say that Helsinki is Finland's biggest landlord, since it is home to more than 56,000 housing units. Like in many other places, migrants here usually prefer to rent accommodation, at least for the first few years, as they tend to take up short-term assignments in the initial stages of expat life. Statistics show that one in six Helsinki residents lives in a rented apartment, which roughly translates to around 100,000 people, since the population is 600,000. This means there is a huge demand for city housing, and that getting accommodation at a reasonable price can be a major challenge. If you are on a budget, it may therefore be best to look for something in the neighboring boroughs that can be easily accessed by train. The suburban areas of Vantaa and Espoo are full of international students, upcoming entrepreneurs and young professionals.
Finding the rental accommodation that is just right for you is never a piece of cake, especially if you are new to the location. If this is the case for you, try to get all the help you can from your employers, colleagues, classmates and/or friends. You may also find it worth your while to enlist the services of an agent, although this will cost a substantial fee. In addition, below is a brief guide for expats on renting accommodation in Helsinki.
Housing Options
Even before you decide to move to Helsinki, keep in mind that residential properties usually come in the form of apartments; it is hard to find independent houses in the heart of the city, so if you want a large family home, with a garden or a backyard, be prepared to live in the suburbs and tackle a long commute to work each day.
State-subsidized city rental housing is the most affordable, not only because of low rents, but also because potential tenants are not required to pay a deposit. There are also no fees to be paid for applying for city housing. Such houses are located all across Helsinki, and city-owned real estate companies oversee them. About half of all the rental homes in Finland consist of these state-subsidized properties, although the waiting list for them is rather long. As a newly arrived expat, you have a slim chance of getting one of these homes unless your local employers are assisting you with accommodation. Another option is to look for homes that are owned by private landlords within buildings belonging to housing companies.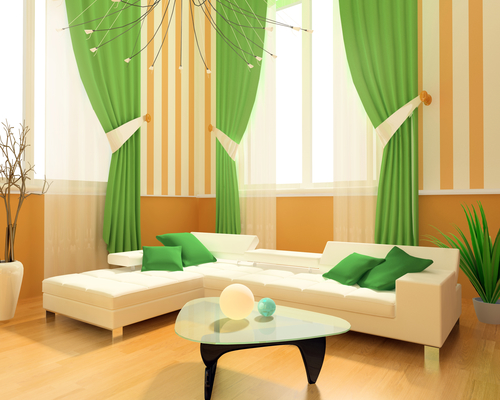 You may need to buy your own furniture and fittings
Many migrants are surprised to learn that rental property in Helsinki doesn't normally include even basic items such as light fittings, curtains and carpets. However, if you are willing to pay more than the standard rate, you may get amenities such as refrigerators and washing machines with the property. Of course, the inclusion of these items is likely to warrant a higher security deposit too.
If you are likely to stay in Helsinki for a relatively short period of time (between a few weeks and a couple of months), you may want to consider renting a serviced apartment. Many professionals prefer such accommodation, especially if their employers are paying! Since these properties tend to be quite expensive, they are easily available. As a tenant, you can choose the period of your contract. Of course, you can negotiate for a better deal if you opt for a long-term agreement.
Monthly Rental Prices
There are several different factors that determine the rent a landlord asks for their property. The most important of these are usually the size, location, building upkeep and amenities available.
The average monthly rent for a studio apartment in the city center is approximately €960 (US$1,146; £860), but the same sized home in a slightly cheaper neighborhood will cost around €730 (US$871; £653) per month.
For a slightly bigger one-bedroom furnished apartment in the heart of the city, you are likely to pay about €1,120 (US$1,337; £1000) and less than €850 (US$1,015; £761) per month if you are willing to look at a more remote area.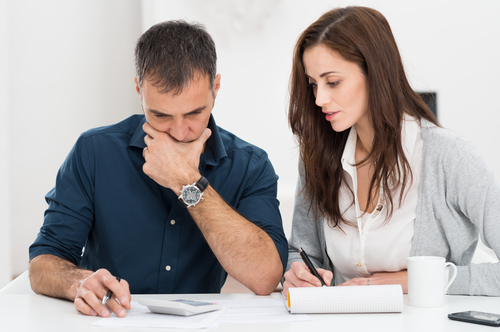 Make sure you plan your budget carefully
Many couples and small families prefer to rent two-bedroom apartments. If the unit is in an expensive area that has many expats, the landlord will often not be willing to settle for anything less than €2,000 (US$2,386; £1,790). However, you could get a similar property for less than €1,300 (US$1,551; £1,163) if you don't mind settling further away from the city center.
If you have a big family, a three-bedroom apartment will be more suited to your needs. In this case, be prepared to pay anywhere between €1,500 (US$1,790; £1,342) and €2,200 (US$2,625; £1,968) per month, depending on the neighborhood you choose.
The prices mentioned above are of course only estimates, taking into account the current trends; they can change either way at any time, depending on the conditions of the rental market.
Where To Live
Helsinki is not just the largest city in Finland – it is also the most heavily populated one. Its wide avenues are lined with structures that are testimony to centuries of architectural excellence, ranging from the neoclassical era right through to the cutting edge contemporary buildings. Here is a list of the most popular residential areas with tourists and expats.
Alppila
Located north of the city center, between the districts of Kallio and Pasila, this Finnish quarter is primarily a residential neighborhood, but it has its fair share of bars, restaurants, and cafes. It is a great area for expat families with children, as it has the Alppila Upper Secondary School, the Linnanmaki amusement park and the Kulttuuritalo House of Culture. The parks in the vicinity are often used as venues for the local festivals, thereby increasing cultural awareness and involvement among the residents.
Kamppi
Since this neighborhood is located in the heart of the city center, it has several shops, supermarkets, restaurants, bars, clubs and museums. It is very well connected to the other areas of the city by the bus service. Rents in Kamppi tend to be very high since the area is not only in the city center, but is also home to a huge expat population.
Toolo
In the first half of the 20th century, the city of Helsinki faced a major housing crisis, and Toolo was developed to address the problem. This area is a tribute to Nordic classicism, and is home to a wide array of trendy cafes and stores. The small local market square is frequented by both locals and expats for its fresh produce. The residents of this vibrant district can access the rest of the city quite easily because of its excellent connectivity.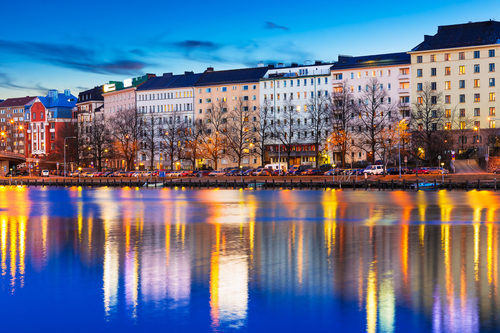 There are many different neighbourhoods to choose from in Helsinki
Kallio
What used to be a rundown neighborhood for low-income workers has today become one of the most densely populated neighborhoods in Helsinki. In present times, Kallio is regarded as the epicenter of urban culture and global trends. A number of students, bohemian artists and creative executives have chosen to settle down in this laidback residential neighborhood.
Pasila
A short distance from the main city, Pasila is mainly a business area, with a fair amount of housing that is ideal for students, mainly because it is quite close to the campus of the university. Other features of interest in this district include sports centers, parks, lakes and the amusement center.
The places mentioned above are the areas that are more popular with migrants. However, you may also find it worth your while to check other neighborhoods such as Itakeskus, Vallila, Viikki, Kivinokka, Kartanonkoski and Punavuori.
Finding Suitable Accommodation
When searching for a home in Helsinki, you may want to start off by registering with an established online property portal, as this give you access to a wide range of apartments available across different locations. Home owners and estate agents looking for tenants enroll properties on the more popular sites, upload photographs, and list the amenities available at each one. Interested parties are asked to contact the landlord or the agent for further negotiations and to know the terms and conditions of leasing a particular house.
There are numerous websites that you can sign up with for free, but only a few are available in English or other languages; you may therefore need a translator service to make use of these resources. Most of them offer customized search options, so that you only see the rental properties which suit your budget as well as your requirement. While there are several sites to choose from, the most highly recommended ones include www.forenom.com, www.kodisto.fi, www.asuntoverkko.com, www.oikotie.fi, www.etuovi.com, www.asunnonvuokraus.com and www.ovv.com.
Estate agents also usually have their private websites with similar listings. There are several advantages of engaging middlemen, as they are familiar with the whole rental procedure and can guide you through it. In most cases, realtors help speed up the search as well as the entire leasing process. However, do keep in mind that in such cases, you will be liable to pay a broker's fee, which tends to be quite high as compared to international standards. On average, agents charge a commission of one month's rent plus taxes.
If you are interested in city rental, you will need to put in an application online, through the city housing pages. While most of the units are managed by Helsingin Kaupungin Asunnot Oy (Heka), you may also find some great deals though other companies including Auroranlinna, Helsingin Korkotukiasunnot and Helsingin Asuntohankinta. For more information on the process, visit the Stadin Asunnot or check out the City housing pages.
The classifieds section in the local newspapers should help you to some extent with your search. Of course, this medium could be a challenge if you are not familiar with the language. Networking is extremely important when it comes to house hunting, as a majority of the apartments in the city get rented out through word of mouth. Try to get as many friends and colleagues as possible involved in your search.
Renting Procedures
As soon as you find a house that meets your budget and requirements, make sure you move fast to secure it. However, do take the time to check that the property is in good shape before signing on the dotted line. As well as understanding the conditions of residence, you must also figure out what exactly is included in the monthly rent prior to finalizing the contract. Once the agreement has been signed, there can be no changes in the amounts quoted for the entire duration mentioned. According to the standard practice followed across the country, the rental amount paid by the tenants is inclusive of water and property maintenance. You will need to settle your electricity, phone, internet and cable bills separately.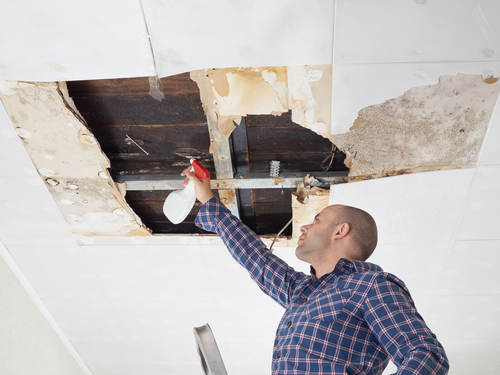 Make sure you check the condition of the property
In 1990, the rental market in Finland was deregulated, giving landlords a higher degree of flexibility in setting prices as well as terms and conditions. As per standard practice, tenants are asked to pay a security deposit that is equivalent to two months' rent along with a month's rent in advance.
If you decide to vacate the unit or terminate your contract before it expires, you will have to give the landlord at least a month's notice. On the other hand, house owners usually agree to give the tenants three months' notice. If the tenancy contract has been in effect for more than a year, the notice period given by landlords could go up to six months.

Have you rented a property in Helsinki? Share your experiences in the comments below, or answer the questions here to be featured in an interview!