The Finnish love to keep active, so staying fit and healthy in Finland is not going to be a problem at all; in fact, you will be spoilt for choice. Whether you are a proficient athlete, a hobbyist hiker, or a complete newbie to the world of fitness, you will find something to suit your needs here.
Finland consistently ranks in the top five for the most physically active countries in Europe and regular participation in physical activities — from the national sport Pesäpallo to ice skating on the frozen lakes in winter — is highly encouraged.Sport is ingrained into everyday life in Finland, with an estimated 30,000 sports facilities across the country: more per capita than any other country in Europe.
Many companies are keen to back up this philosophy of keeping active. It is estimated that Finnish employers spend an average of €200 euros per employee to encourage physical activity among their workforce. This can vary from discounted gym memberships to providing facilities on-site. Many places have on-site gyms and free aerobics classes, with some companies even boasting their own saunas!
The general rule of thumb is a recommended 150 minutes of moderate aerobic activity or 75 minutes of vigorous aerobic activity a week, or a combination of both, in order to achieve optimum health. A fair proportion of the Finnish population regularly hit the recommended minimum amount of exercise for adults, and nearly half exceed the recommended guidelines.
Sports In Finland
What are some of the most popular sports in Finland?
There is a vast amount of choice when it comes to sports in Finland. From the typically traditional pastimes like ice swimming and saunas, ice hockey, cross-country ski-ing, and ice skating to the more unusual — such as hobby horsing and wife carrying — you should be able to find something to suit your needs.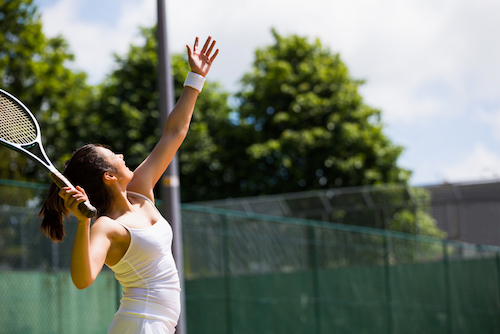 Sports are very popular throughout Finland
Other more mainstream activities are also popular, including basketball, football, and classes like zumba and pilates. Going to a gym or swimming pool, or for long walks or bike rides (made possible even in the deepest winter thanks the snowshoes and "fat bikes"), are all other enjoyable ways people in Finland keep fit.
You can even find open gyms and outside exercise equipment in many places, which can be a great way to exercise during the summer time. Joining a sports club is immensely popular, particularly with adolescents and young adults.
Activities such as frisbee golf, badminton, weightlifting, and parkour are also popular in Finland among a variety of age groups. As far as membership goes, football is the most popular sport, with some 400,000 people playing around the country.
Diet And Cuisine In Finland
Helsinki's emergence as a major foodie destination shows that there is some great cuisine to be experienced in Finland. There has been a huge shift in Finland over the past few decades in terms of attitudes towards health and fitness, and in particular towards food.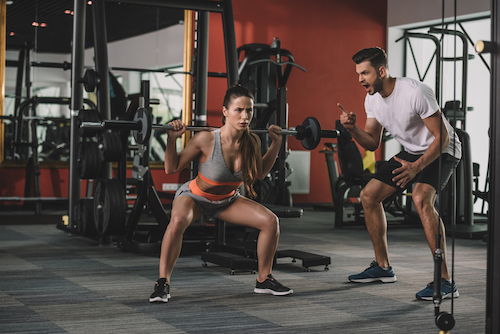 Many companies have on-site gyms
The everyday diet in Finland was not always what it is today, mainly comprising of butter, bread, and fatty meats with very few vegetables. Fast forward to now, and thanks to many government campaigns and initiatives to overhaul the nation's health, the culinary landscape is vastly different.
The typical modern Finnish diet generally consists of staples such as rye bread (ruisleipä), boiled new potatoes, pickled fish such as herring, and baked fish such as salmon, sautéed reindeer meat, and various seafoods including rapu — a type of crayfish. The Finnish also love including fresh herbs in their dishes, particularly sprigs of dill.
Popular meals include hearty stews during the winter with slow cooked meat and root vegetables, pea soup topped with ham, and meatballs and mashed potatoes. Dishes such as kaalikääryleet (stuffed cabbage rolls) and smoked meats also frequent the table. Casseroles are often a regular occurrence at family dinners, as are fish pie and salmon soup. In the summer, people enjoy a grillimakkara of big fat sausages roasted over a fire.
Sometimes baked pancakes are enjoyed for breakfast with jam, or simple porridge with butter and salt or a handful of fresh Arctic berries. Undoubtedly breakfast will almost always include a big cup of coffee, seeing as the Finnish are some of the biggest consumers of coffee in the world.
It is still relatively common to go foraging and pick various native berries and mushrooms to use in meals. Drinks such as piimä, a fermented milk drink, often give a boost of healthy probiotics to keep the gut happy. Some favourite snacks of the Finnish people include rye pastry parcels (karjalanpiirakka) filled with rice porridge and topped with chopped hard boiled eggs and butter (a topping known as munavoi), and popular treats include salty licorice (salmiakki), korvapuusti (cinnamon buns), milk chocolate, and terva flavoured candy.
The Finns have a great balance between a good diet and exercise regimes, incorporating plenty of walking, cycling and ski-ing into their everyday routines, but also genuinely enjoying competitive sports as well. As an expatriate, joining a sports club can be a great potential way to meet new acquaintances and introduce yourself to social networks.
Would you like to share your experience of life abroad with other readers? Answer the questions here to be featured in an interview!