Finland has consistently ranked within the top five countries in the world for maternity care over the last decade. This is largely due to the relatively low cost of hospital birth; the excellent standard of medical care; and the level of pre and post natal support.The maternal mortality rate in Finland is six times lower than it is in the USA. The government also issues a 'Baby Box' to help new parents adjust, and parental leave is generous.
Fathers in Finland can get up to two months of paid paternity leave. Couples have an allocated amount of parental leave to be with their newborn, and this can be split between them however they choose. Subsidised childcare and child maintenance allowance are also reasons why Finland is so highly regarded for maternity care.
Who Is Covered For Childcare In Finland?
Residents
Anyone who has been in Finland for more than four months continuously is considered a resident and must therefore register and apply for the appropriate paperwork. Your medical costs, including those of your pregnancy and birth, will be the same as they would be for the locals.
Temporary visitors
If you are visiting from another EU (European Union) or EEA (European Economic Area) country — including Switzerland or Australia — you will receive the appropriate level of care you require in terms of your pregnancy, and if necessary, childbirth. Unless you have private health insurance and specify your desire to attend a private facility, your medical care will be handled via the public health care system. Your treatment will cost the same amount as residents of Finland if you provide an EHIC (European Health Insurance) card.
The only prerequisite for receiving this care is that you have not intentionally arrived in Finland for the sole purpose of giving birth.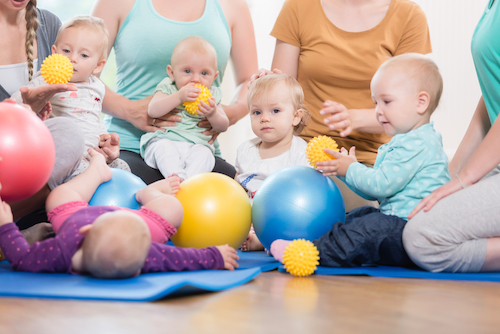 Finland has a generous parental leave policy
If you come from another country outside of the EU or EEA, you are entitled to urgent medical care related to pregnancy or childbirth if necessary. However, you will be responsible for paying the treatment costs in full for yourself. You may be able to claim the costs back from your travel or health insurance providerafter treatment.
European Union Members
You are entitled to give birth in Finland if you come from the EU or any other EEA country (including Switzerland) and you are covered by the European Health Insurance scheme (i.e. you are the holder of a valid EHIC card). This is dependent on the legislation in your home country. You will be responsible for some costs incurred, such as accommodation, but treatment surrounding your pregnancy and birth will be treated on the same grounds as the residents of Finland. It is possible to apply for authorisation to give birth in Finland prior to your delivery.
Non-EU Members
You will not be entitled to government subsidised medical care for your pregnancy or childbirth unless you are a resident and on the appropriate work visa. You can still give birth in Finland, but you will be solely responsible for the costs in full. This can be covered by a private health insurance policy, or a specific maternity cover policy from a regulated insurance provider.
Birthing Options in Finland
In Finland, deliveries take place in hospitals. It is very uncommon to have a home birth. The hospital may be public or private, depending on your type of health cover. Most people in Finland give birth vaginally, although C-sections are available.
You will need to contact local health clinics and hospitals directly in order to request any information concerning access to medical treatment or pricing structure.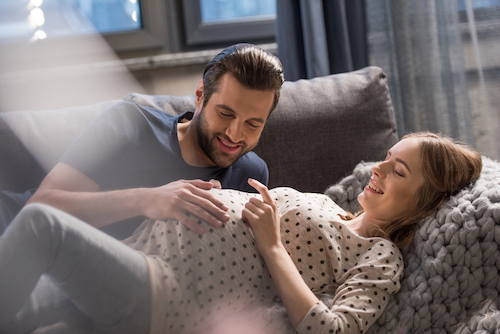 There are services available to help you if you are nervous
If you are having any fears or concerns, it is imperative that you mention it at the maternity clinic so that you receive the correct level of care and support. The Fear of Childbirth Outpatient Clinic (synnytyspelkopoliklinikka) is particularly helpful in such circumstances.
It is normal in Finland to spend a few days recovering in the hospital after childbirth. If you are giving birth to your first child, your support person (friend, family member, spouse, or birthing partner) will usually be permitted to stay overnight at the hospital with you.
Pack your bag for the hospital in advance, and be sure to include warm clothes for your baby! If you are planning on taking baby home via car, you will need a baby car seat (turvakaukalo).
Cost Of Giving Birth In Finland
It is commonly estimated that the delivery of a baby in Finland in a public facility costs as little as $60: a stark comparison to the average $10,000+ in America. This figure can differ vastly, given the nature of the birth and potential obstacles and complications.
Interpretation During Childbirth
You may find it difficult to book an interpreter in advance of your birth, given that the delivery date cannot be guaranteed. There are some translation and interpretation agencies in Finland that are open 24/7 and have someone on call on nights and weekends. You can get more information on this kind of service at your local district health centre/maternity clinic.
Help With The Baby
If for any reason you feel overwhelmed and that you are unable to cope alone with your baby, you can spend some time in a Mother and Child Home in order to gain the support and encouragement you need. You can get all the information you need at your local health centre/maternity clinic. A referral will be required in order to secure a place.
Finland's Baby Box
In the 1930s, Finland was not at the economic standpoint that it is now, and infant mortality was high at about 65 out of 1,000. However, the figures improved rapidly in the decades that followed.
For the past 75 years, the government of Finland have upheld what has now become a cherished tradition. Expectant mothers are issued a box by the state. This is essentially a life starter kit, filled with baby clothes, bathing products, and toys. The box is even kitted out with a small mattress and sleeping bag, and is often used as a bed for a while.
It was designed to give all children in Finland an equal start in life, no matter their background or upbringing. Mothers have a choice between accepting the box or exchanging it for a cash grant, (which is currently set at about 140 euros), but 95% of mothers opt for the box.
Would you like to share your experience of life abroad with other readers? Answer the questions here to be featured in an interview!