Medication in Finland is only available in pharmacies, including non-prescribed over-the-counter medication like painkillers such as paracetamol and ibuprofen. This is common in much of Europe, but different to the United Kingdom, for example, where over-the-counter medication can be found in many shops, and pharmacies are only required for prescription medications from your doctor.Pharmacies are open during normal working hours, although most towns will have at least one pharmacy that stays open later. One of the most well known chemist chains, Yliopiston Apteekki, operates longer opening hours and is also open on Sundays.
When it comes to prescription medication in Finland, the cost is subsidised by the government, essentially meaning you only have to pay a small part of the cost. Although your doctor may prescribe a branded medication, pharmacies in Finland are obligated to offer a generic alternative if they available. Generic alternatives contain the same ingredients as the medication prescribed by your doctor but are cheaper to buy. It is entirely up to you whether you decide to buy the branded medication the doctor has prescribed or the generic alternative.
In Finland, prescriptions are commonly in an electronic format and rarely issued on paper. These are recorded in the Reseptikeskus database, which is part of the Kanta services. That being said, it is possible to issue paper or over-the-telephone prescriptions in the event of system malfunctions; the pharmacy will then convert them into electronic prescriptions for you. You can purchase your medication easily with an electronic prescription at any local pharmacy.
In order to purchase your prescribed medication at a pharmacy, you will need to present a patient guide provided by your doctor, your Kela card, or a form of personal identification. A patient guide is provided by your doctor which details information on your medication as well as dosing instructions. If you are unable to collect your own prescription, someone can collect it on your behalf, but they must present your Kela card or your patient instruction sheet for the relevant prescription.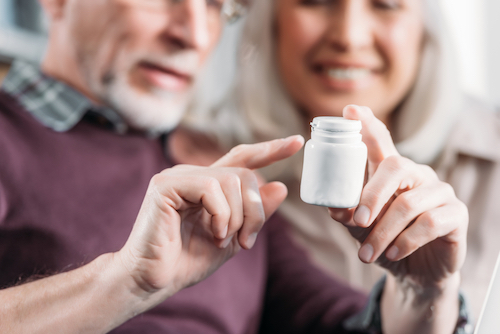 You will need proof of ID or your Kela card to pick up your prescription
A prescription is valid for two years from the date it was written. If you have a previous prescription that you have been given either at home or abroad in another country, it is not considered valid in Finland and you will not be able to purchase the medication from a Finnish pharmacy. However, there are exceptions, such as prescriptions that were written in another Nordic country or EU cross-border prescriptions. In order for the latter to be valid, you must specifically request an EU cross-border prescription from your doctor.
If you have out of date medication, do not throw the medication in the bin. Instead, dispose of it correctly by taking it to your local pharmacy.
Accessing Your Medical Information On My Kanta
You can view your medical notes and your own prescription information in the My Kanta service.
Simply log on to the service with your online banking credentials, and enter your electronic ID card or mobile authentication code. Using the My Kanta service does require a Finnish identity number. You can also renew an electronic prescription through this service, as well as your healthcare provider or your local pharmacy. However, pharmacies and doctors may charge a fee for the renewal of a prescription, whereas you are able to do it for free on My Kanta.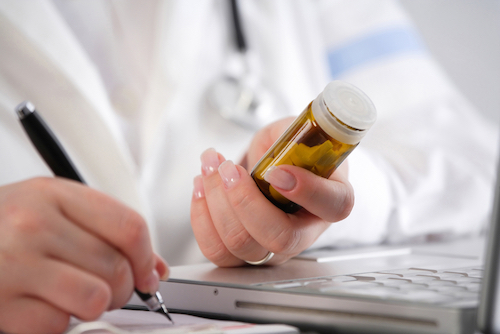 You can renew prescriptions on My Kanta or by visiting your doctor
You can put forward renewal requests on the system and view a summary of all your previous and current prescriptions on My Kanta, and print these off if you prefer. You can also ask for a paper copy of your summary at your local pharmacy or your local healthcare provider. Pharmacies in other European Union and European Economic Area countries cannot print out a summary of the information stored in the Prescription Centre. It is also not possible to have a Finnish prescription renewed by a pharmacy in any other European country.
If the prescription is valid for two years, it can be renewed for 28 months from the date of issue. Some other prescriptions can be renewed for 16 months. In the My Kanta pages section, a parent or guardian can also send a renewal request for a prescription of a dependant child under the age of 10 years old.
Medication and Self-Medication in Finland
Purchasing items for self-medicating (known as itsehoitolääke) can be done in a pharmacy without a prescription. Most painkillers and cold/flu medication are considered as self-care medication. However, the vast majority of medicines will require a prescription before you can buy them. For example, antibiotics are prescription drugs; they cannot be used as self-medication, even if you think you need them, and you will require a prescription in order to purchase them. A doctor doesn't always have to write a prescription for you: some nurses are also able to do this.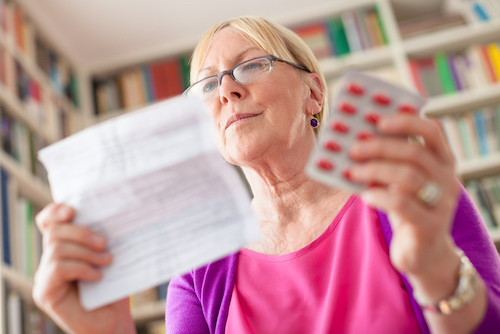 Bringing your old prescriptions with you will help to speed up the process
If you have a chronic or long-term illness and require a regular prescription once you move to Finland, the best idea is to bring your old prescriptions with you, so that the doctor can take these into account during your consultation and ensure you receive the appropriate level of care.
Kela Reimbursements
If you are covered by the Finnish national health insurance, the Social Insurance Institution of Finland (known as 'Kela') pays a portion of your medication costs. However, reimbursement is not given for medicine that is purchased without a prescription. You also cannot be reimbursed until you have met the initial deductible/set cap of €50.00 per calendar year. The initial deductible is not applicable to those under the age of 18.
You can receive your reimbursement immediately at the pharmacy after purchasing the medication. This works by deducting the reimbursement from the total cost of the medicine when you pay at the checkout. You can also apply for the reimbursement afterwards by filling out the appropriate forms.
Would you like to share your experience of life abroad with other readers? Answer the questions here to be featured in an interview!